We soon enter June and the weather is slowly getting better (with the odd shower here and there), so my search for some key pieces continues.
Next on the radar was Boohoo MAN, looking at their collections to pull out some of my staple pieces. So allow me to show you a few pieces I love most from the Boohoo MAN collection.
Tailored bombers
There are a few things I am notoriously known for; one of those things is wearing suits, the other is having amass array of bomber jackets. To say I love bomber jackets is an understatement, especially the fact that they're arguably one of the most versatile wardrobe pieces you can own.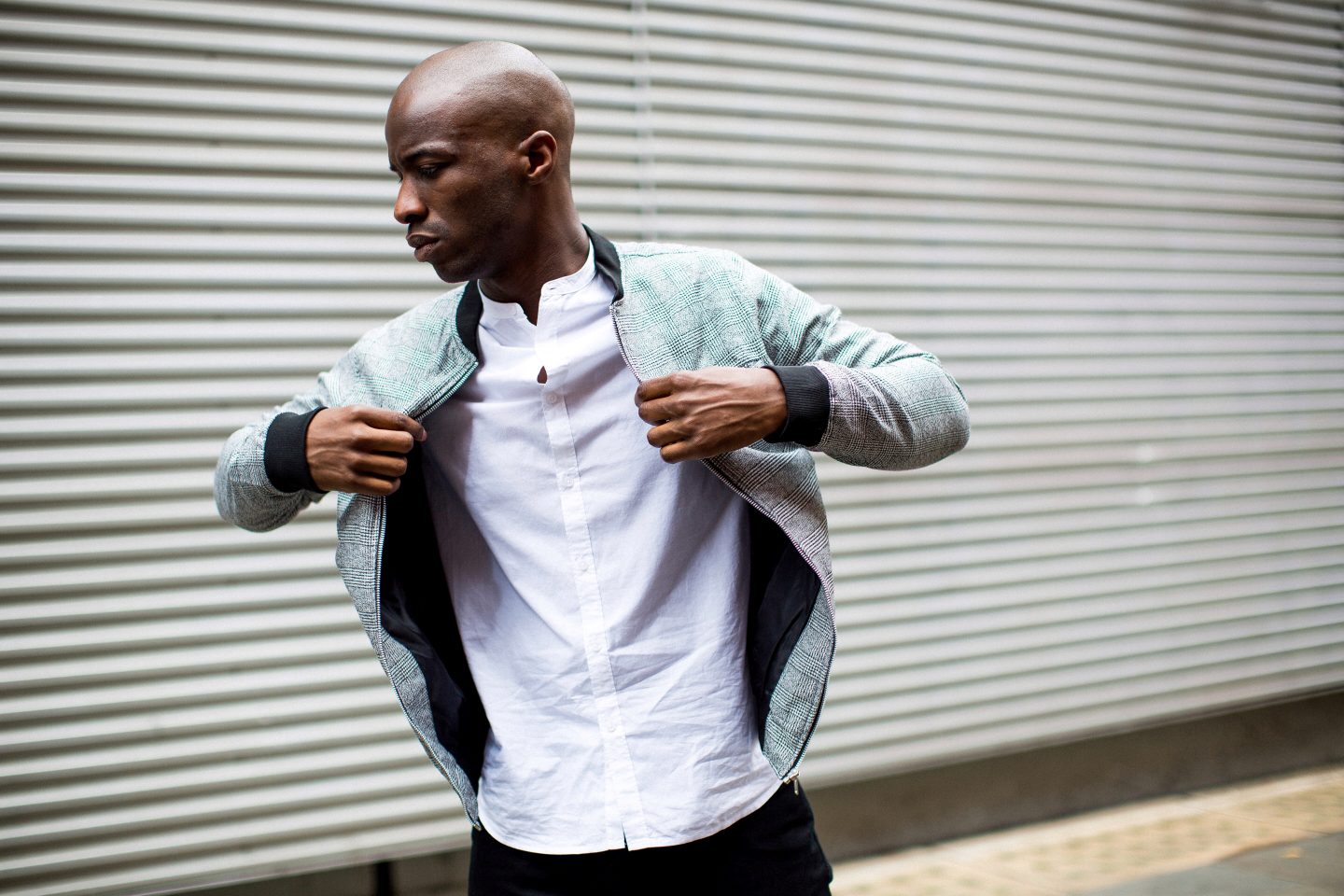 Similar to a great pair of loafers, (in the sense of being a timeless piece to your wardrobe, bomber jackets can be worn either casually or smart. But as my uniform evolves, so does my selection of bomber jackets. First movement of jackets is Boohoo Man's check print tailored bomber jacket ideal with jeans or smart trousers.
Second to the throne of tailored bomber jackets comes their pin stripe tailored bomber jacket in navy. Perfectly easy to combine with either jeans or smart trousers, especially paired with their matching cropped pin stripe trousers.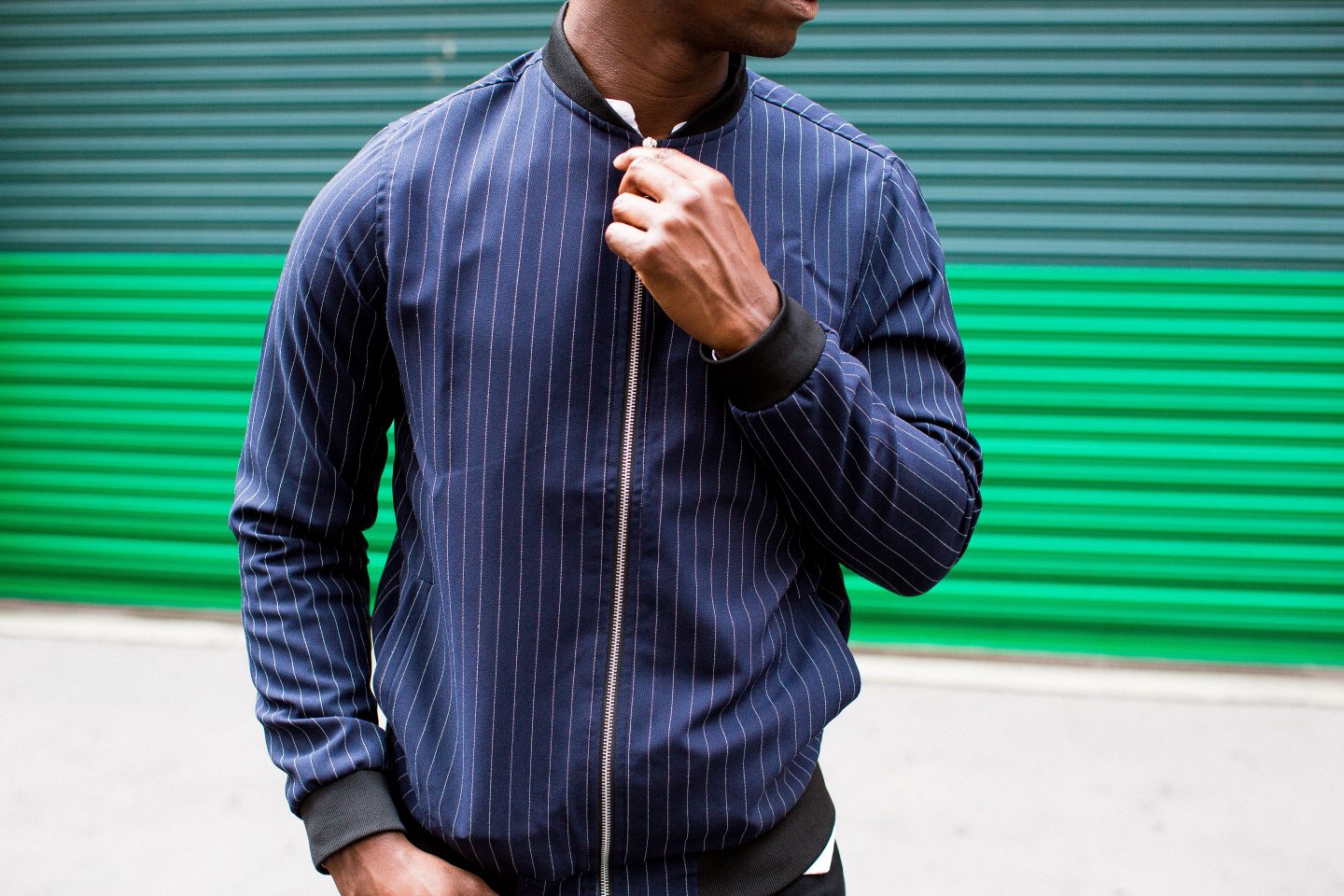 I've never come across bomber jackets as unique as these two and I look forward to matching these with all the casual and smart outfits in my disposal.
Polos
The rise of the long sleeve polo shirts is here, I'm making it an official thing today! But on a serious note, the long sleeve polo's are starting to appear more and more which is fine, providing you wear them appropriately and avoid the 90's chav chic.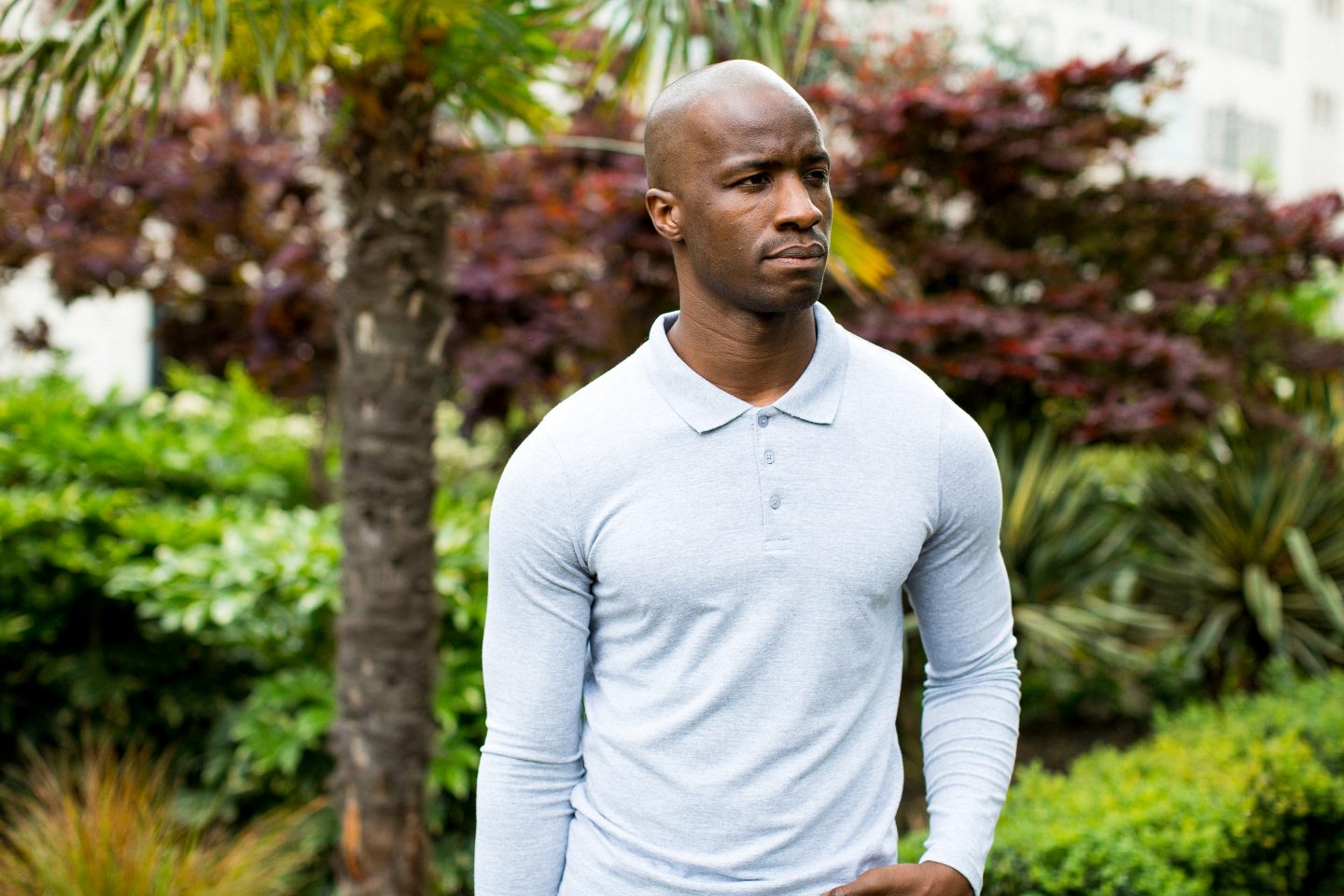 And my personal pick of polo from Boohoo MAN, has to be their muscle fit jersey polo which comes in a variety of colours. Obvious combination to with long sleeve polos are jeans, but these can also be paired with chinos, shorts and smarter trousers. Then add in some white court trainers and you're good to go.
Boohoo MAN is here and I look forward to finding the new pieces coming through in their winter collection. For more of their decent pieces head over to Boohoo Man site now.