Father's Day is swiftly swinging around the corner, a time in the year probably more significant than ever in a lockdown world. Whether you were fortunate enough to be locked down with family, or embracing the new video call way of life, it's going to be imperative we remind dad how awesome he is.
Buffalo Trace is one of the Kentucky straight bourbon whiskies of choice, thanks to its long history, fine use of rye & barley and of course the rich flavour to the whiskey. Hints of vanilla toffee and candied fruit swiftly hit the nostrils, which will compel anyone looking to get better acquainted with the bourbon portfolio of whiskies.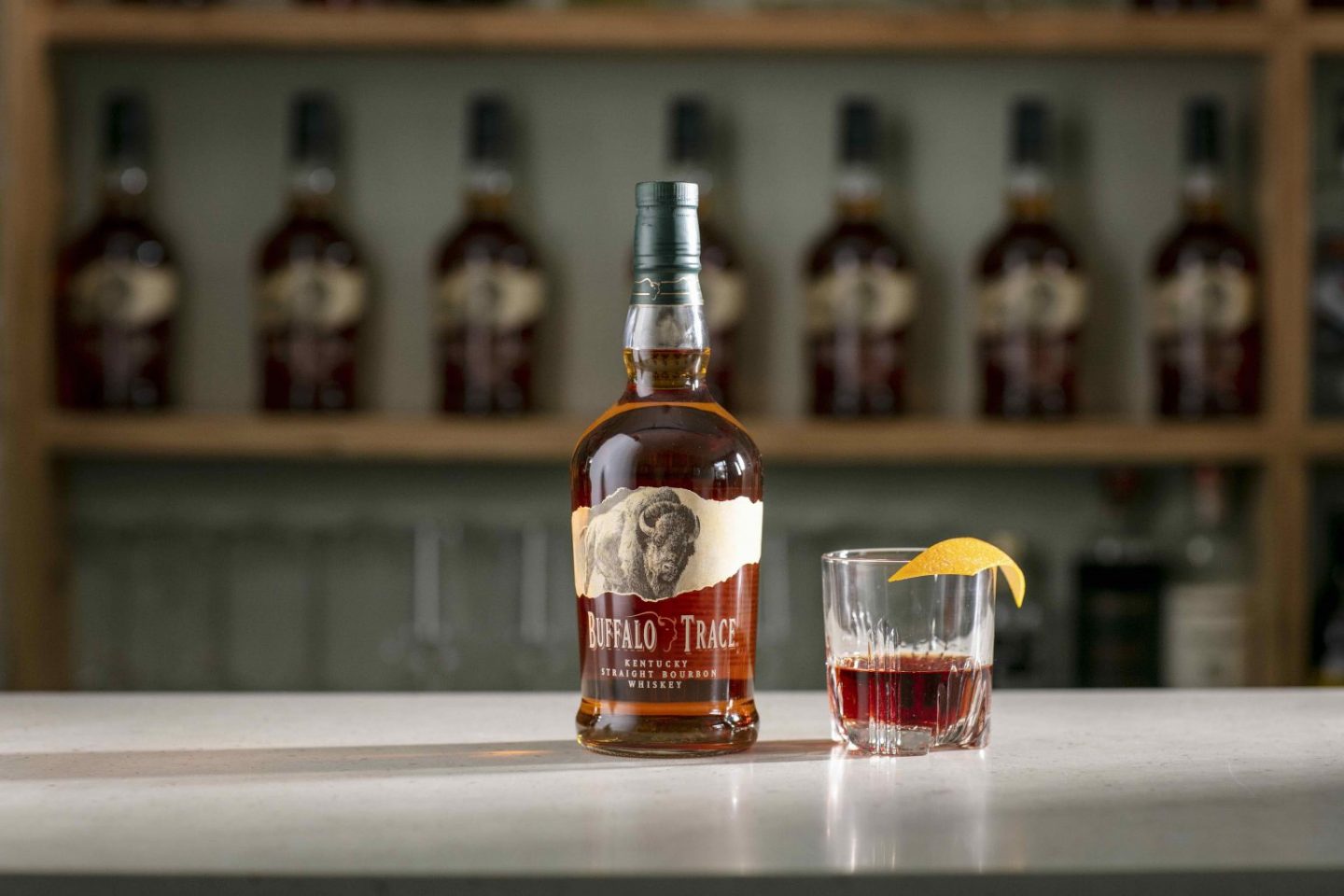 To give praise to the father figures out there that deserve the extra special shout outs, Buffalo Trace Distillery is hosting the ultimate Father's Day competition on both Instagram and Facebook. Nominated participants will have the incredible chance to have their very own home bar packed with a range of Buffalo Trace's expertly crafted whiskeys.
To give you a little less to decide on, here is a list of some of the expertly crafted bourbons under their portfolio:
Buffalo Trace
Distilled, aged, and bottled in the award-winning distillery in the world. Buffalo Trace is a great bottle of bourbon, that will suit the palates of even the newest members to the world of whiskey. Your dad will love it because it's Buffalo Trace but will treasure it because it came from you.
Eagle Rare
This 10 year whiskey goes above the average bourbon with a smooth finish to us, despite being 45% ABV. Aged in oak barrels for that array of honey, toffee, and orange peel flavours you would expect to surface in a 10year old bourbon.
Sazerac Rye
The traditions and history of New Orleans rye dates back to the 1800's, when saloons (disguised as coffee houses) began lining the streets. Sazerac rye has a perfect balance of sweetness and spice, driven by recipe and rye in the mix.
The competition is live now so hurry up fast and apply quick, you'll make a father's year with this incredible assembly.