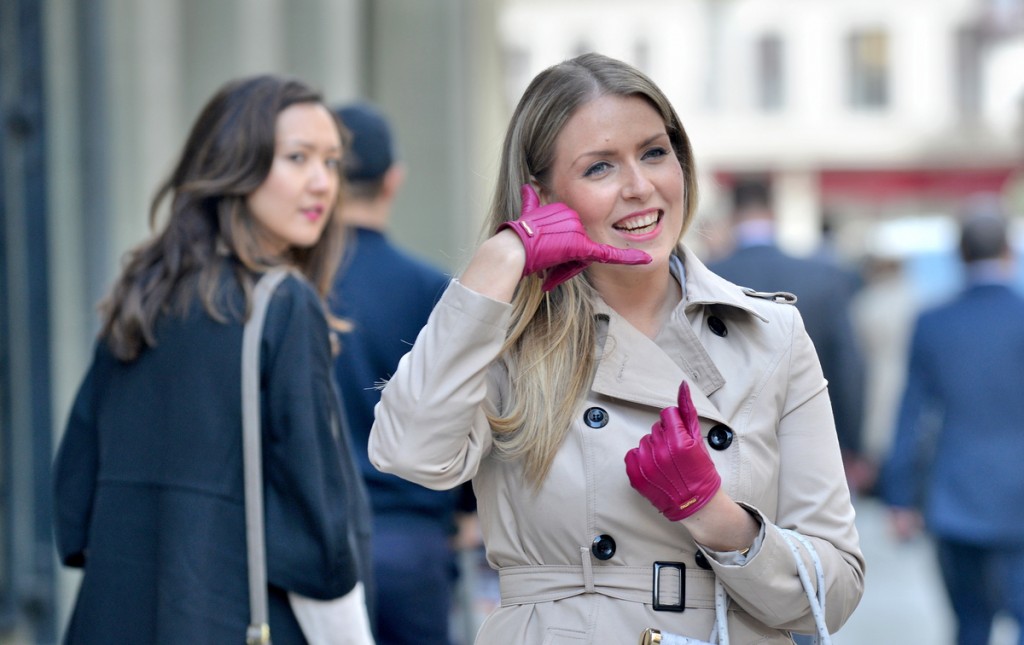 Artist Sean Miles has added to his collection of vintage fashion accessories made from recycled phone parts, unveiling a pair of gloves that double as a phone in part of a project that illustrates the possibilities of gadget recycling. Dubbed the "Talk to the Hand," Miles' creations use vintage Mui Mui and Pineider gloves, combining them with parts from mobile handsets recycled through O2, which commissioned the project.
The gloves – which comprise a speaker unit embedded in the thumb and microphone built into in the little finger of the gloves – can be connected to any existing mobile phone handset using Bluetooth, meaning customers can keep their hands warm while they chat.
The "Talk to the Hand" gloves have been "upcycled" – the process of converting waste materials or otherwise useless products into a new, desirable item – by Miles and O2 Recycle as part of an on-going exploration of what can be done with recycled gadgets.
O2 Recycle estimates that there are already 70 million unused mobile handsets in the UK and there are an additional 30 million new phones sold annually.* The service pays up to £260 to those who recycle gadgets including phones, handheld consoles, SatNavs, MP3 players and digital cameras.
Designer, Sean Miles, the man behind the designs said:
 "I hope that my Talk to the Hand project will get people to think again about the waste created by not recycling gadgets. While these might not be for everyone, there are hundreds of other uses that old phones can be put to – from being reconditioned and used again to being mined for their components. If a few more people recycle their gadgets rather than send them to landfill, I think this project will have fulfilled its aim."
The "Talk to the Hand" mobile phone gloves are the second product in a series that O2 Recycle and Miles have created. The first, the "Walkie Talkies" combined vintage footwear (including a brogue, Nike Air trainer, Hunter Wellies and a Christian Louboutin high heel shoe) with old handsets to create customised, fully-functional phones.
Miles is now working on combining phones with handbags – so people don't spend time rummaging around in their bags to find a phone when it rings.