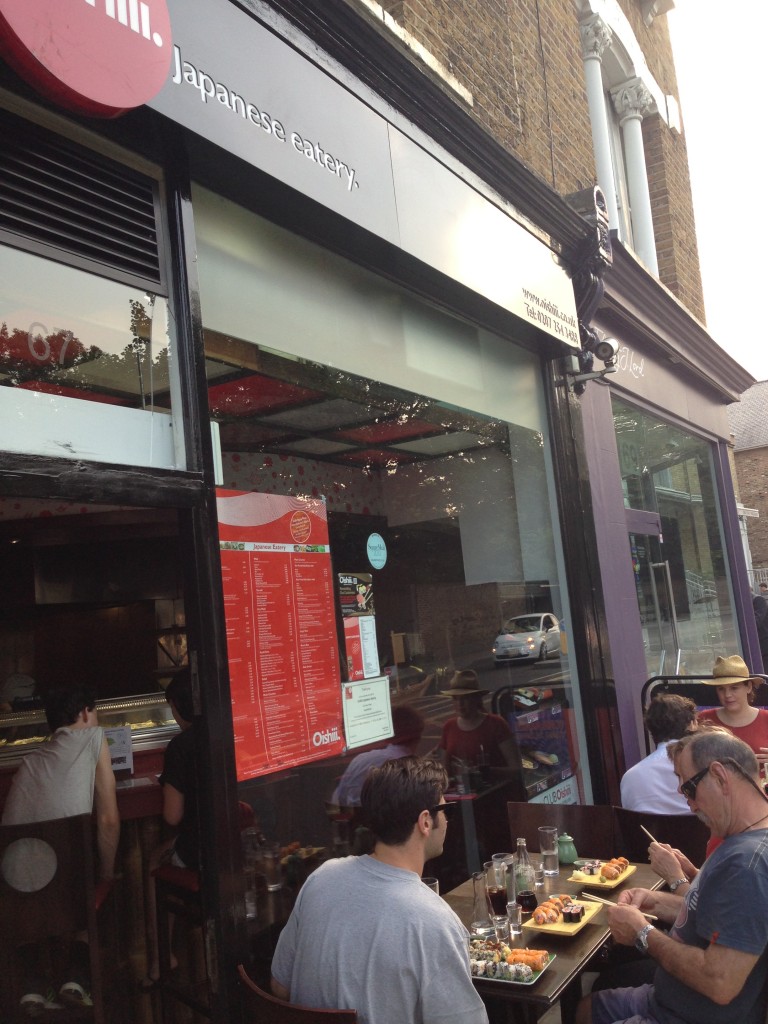 When Maketh-the-Man asked me to review Japanese Restaurant Oishii on Stoke Newington's Church Street I practically shuddered at the thought. I lightly scolded myself for being too quick to judge a book by its cover, cemented teeth into a fake smile and replied that it would be my pleasure.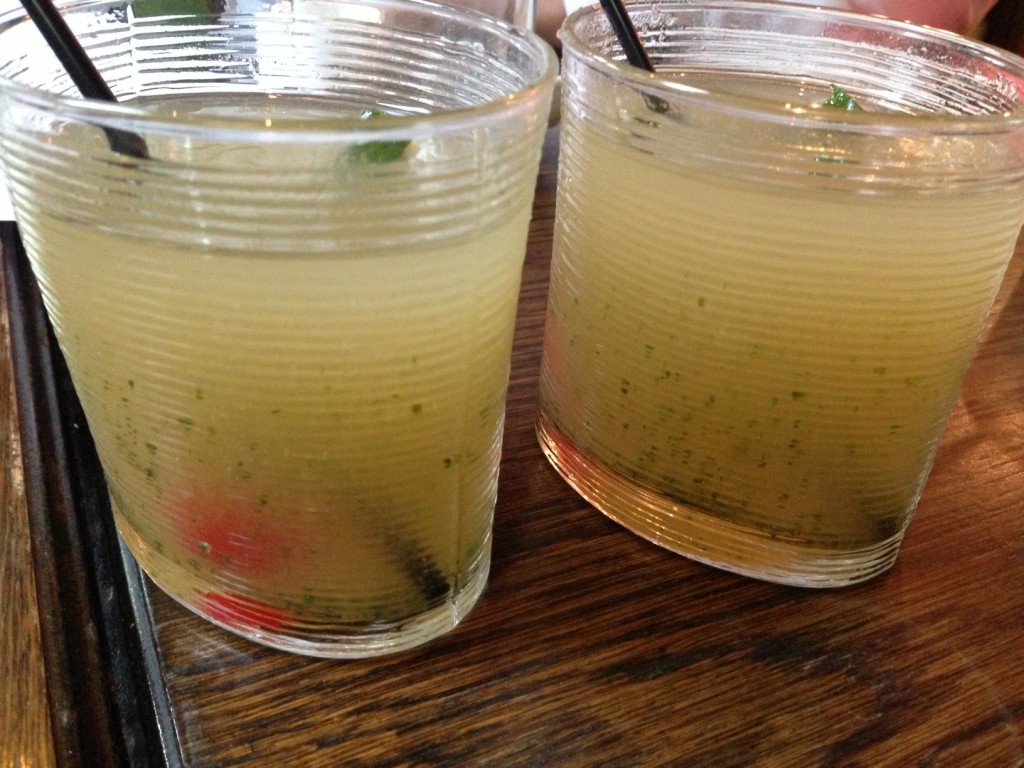 Having passed by many times but never stepped foot inside, Oishii had made an impression on me for two reasons 1) It is one of those restaurants that is eternally empty but always open 2) It has slimy plastic sushi displayed in the window. Not an all-together enticing establishment on first impressions … that is until I sloped up last week to find the place absolutely rammed and practically salivated over the neat boxes of sushi being enjoyed by a full capacity's worth of happy customers.
As I made my way to my seat I noted that the internal décor was clean and crisp and the cucumber cocktails were flowing. I have to say those cocktails are worth the trip alone – as are the novelty bottles of Japanese cream soda (Ramune) – Fun to open and quick to disappear.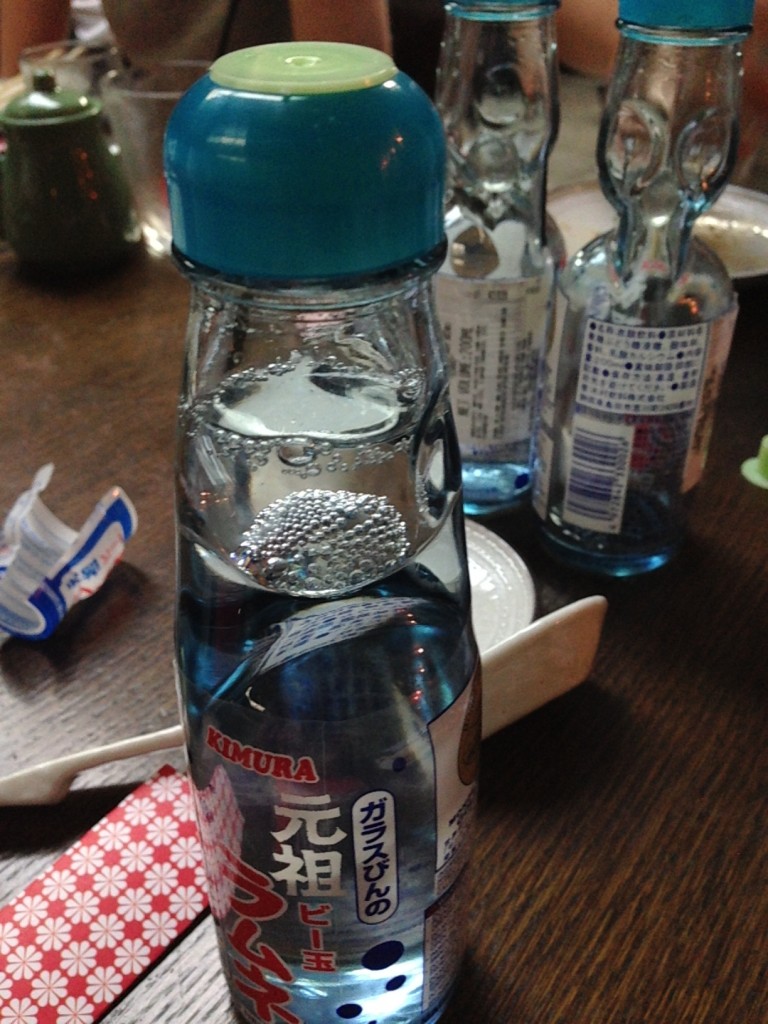 What followed was a steady stream of fantastic food taster menu stylee.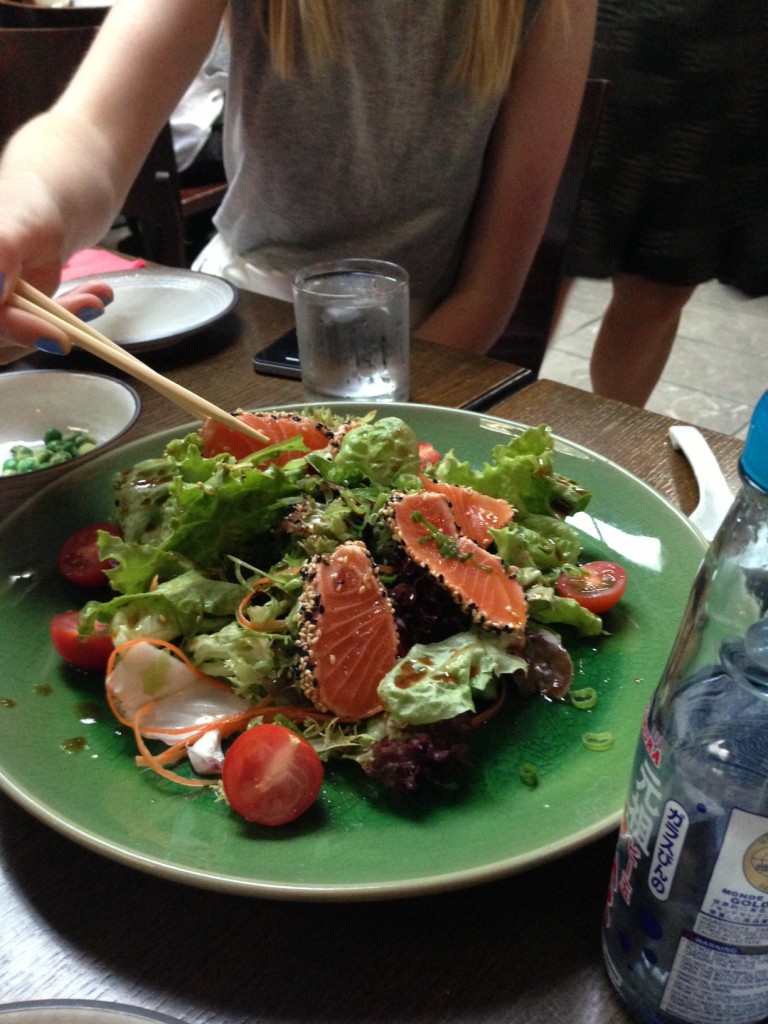 A simple but delicious seared salmon salad starter made me sit up and take notice. Chikuwa Tempura (no idea what I was consuming until I googled) and Chicken Katsu Futonmaki followed – both equally impressive.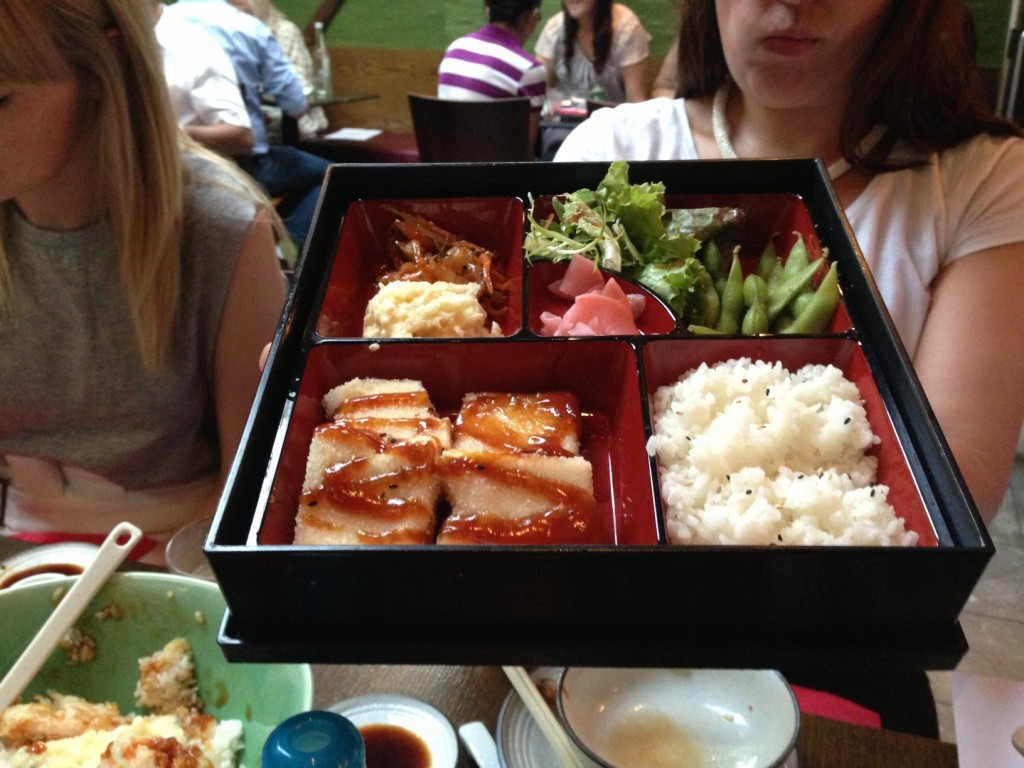 The Kimchi dumpling soup was my absolute favourite and the mixed tempura was also superb – Oishiii's tempura batter is so delicate and flavoursome it had our table crossing chopsticks for more.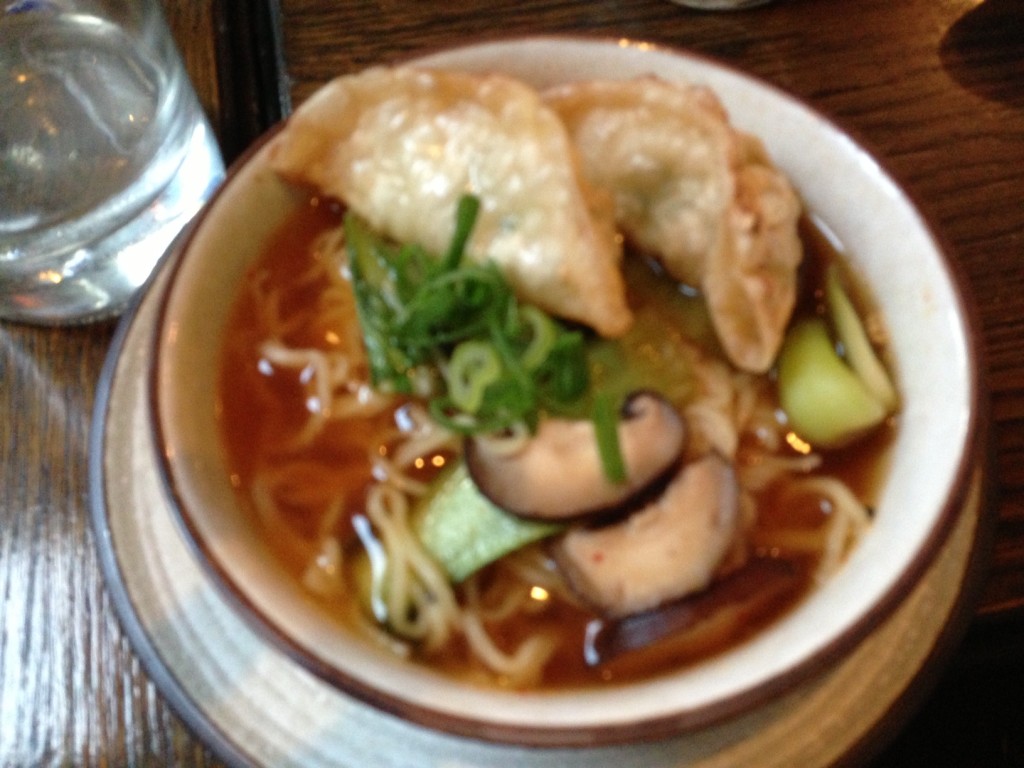 The only thing on the menu that nobody enjoyed was the cream cheese, salmon and avocado sushi rolls although by this point I could eat no more.
In typical man style Maketh-the-Man himself declared all the dessert options to be 'weird' and 'Japanese' but anything that's not crumble doesn't count as dessert to him anyway.
So Restaurateurs … the morale of the story is make sure you employ a great PR women to invite a shed load of locals to your empty eating hole. She has most definitely succeeded in opening my eyes to a great restaurant and a welcome asset to the fabulous foodie haven that is Stoke Newington Church Street!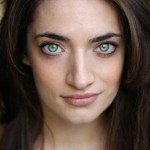 Anabel
x