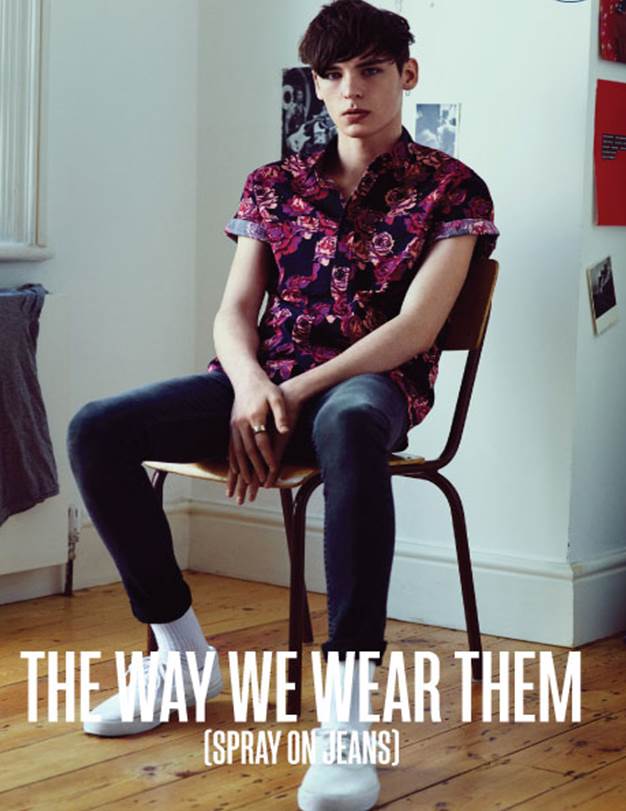 As a (over) 30 year old man, I have only just started to consider wearing skinny jeans.  However, I have come to love them.  The looks that I can create with lots of different styles is unlike any other style of jean that I have come across.  So when I found out that Spray On Jeans were actually one of the bigger sellers for Topman within the market I thought I should find out more.
The brand has launched a campaign called 'THE WAY WE WEAR THEM' to showcase how men should wear the jeans.  Of course with this ultra tight product, it can be miss-worn very easily, so to see all the different ways it could and SHOULD be worn was refreshing to see.  Now before you kick off and start joking about how men shouldn't be seen dead in these, stop and think back.  Everyone from Mick Jagger,  Iggy Pop, to David Bowie, and now modern day indie bands like 1975 are wearing this look. Its not a new thing,  so maybe you should start considering them?    I personally wear the jeans a size up from normal.  I find that this gives me the silhouette and look that I want.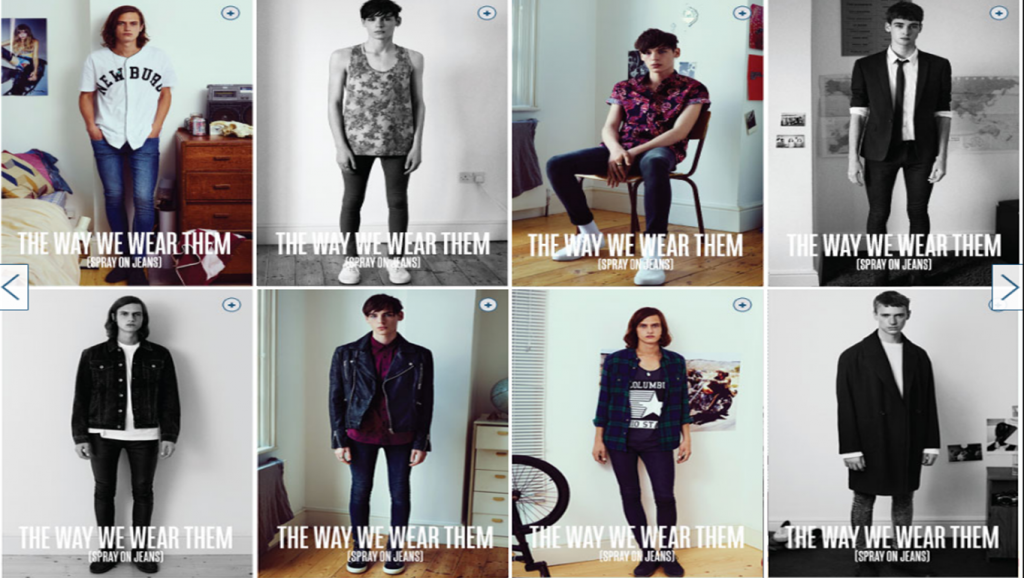 Gordon Richardon the Creative Director at Topman says 'it all comes down to the styling' which is made easy by the diversity of coordinates to team the spray on jeans with.  Not only have they created over 30 styles but they have added personality and extra details to suit everybody. From acid washes, bold colours, studs, distressed detail, and leather looks; the possibilities pose a greater reason for why they will become a wardrobe essential and at just £30-£45 you can't afford to not invest in the new spray on trend.
Alongside the campaign, TOPMAN are also running a competition to win a years Premium Spotify account by showing how you style your spray on jeans by sharing a selfie using #TopmanSprayOnJeans.   Check out the short behind the scenes videos below or Topman.com for more info.