Bloggers Create/Callum Watt from Tateossian London on Vimeo
For the past few months I have been working with Tateossian on a special bloggers project.  Called 'Bloggers Create' the brand has been working with 5 top male bloggers in the UK to create a range of unique and exclusive bracelets.  Each blogger was tasked with designing their very own bracelet, and invited to the Tateossian design studio to work hand in hand with their team to do so.
On my visit I meet with the team and spent hours looking at the different types of bracelet cords and fasteners.  Everything was available to me from horse hair cord, to different thickness's of coloured leathers.  I had decided I wanted to create a dual coloured bracelet so challenged the design team to work in a black and brown leather cord.  To fasten the cords together I then had the choice of thousands of different types of fasteners.   Again I challenged the design team to fit two fasteners onto the final design, something that hadnt been done every before.  We finished on a gun metal fasteners with engraving on it.
The end result I was delighted with!  A classic looking bracelet that would look good on any man's wrist.  Be it on its own, alongside a watch or stacked with other bracelets it really is multi-wearable.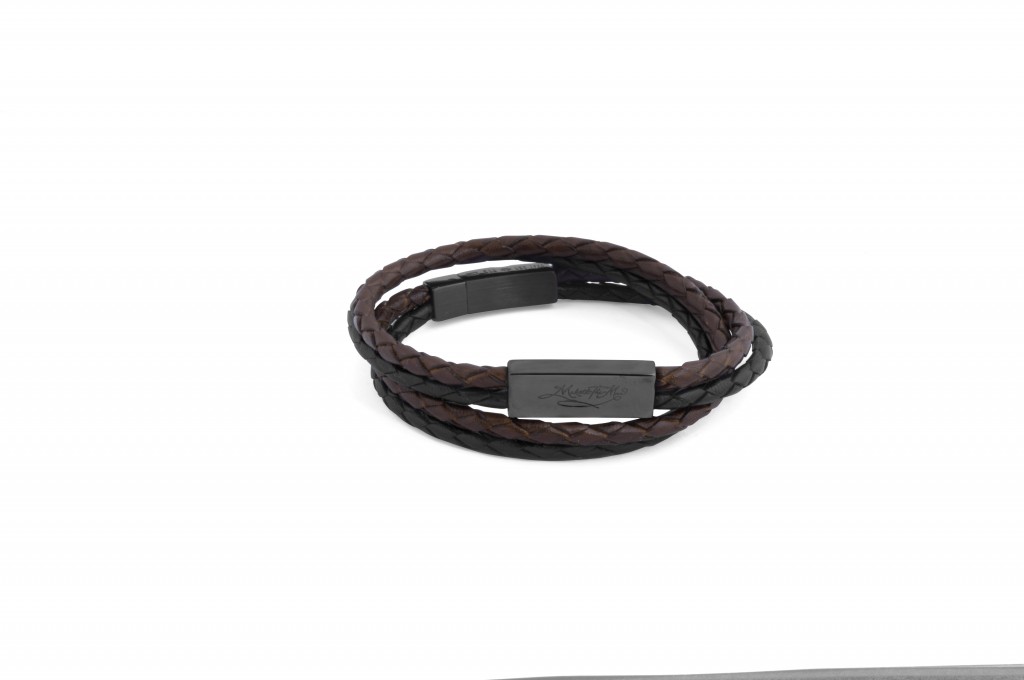 Oh and to showcase some of my design inspirations, Tateossian created the below fun visual. Its basically me in my very own studio made up of all the things I love from taxidermy, to cocktails and even chips.