Its freezing outside, you have eaten too much over the festive period so perhaps you are looking for some fitness inspiration? Well thankfully H&M have come to the rescue and produced a neat freerunning video.  In collaborating with a company called BASE 79 it showcases the versatility and functionality of the new sports collection with five freerunners moving through London and all its major landmarks.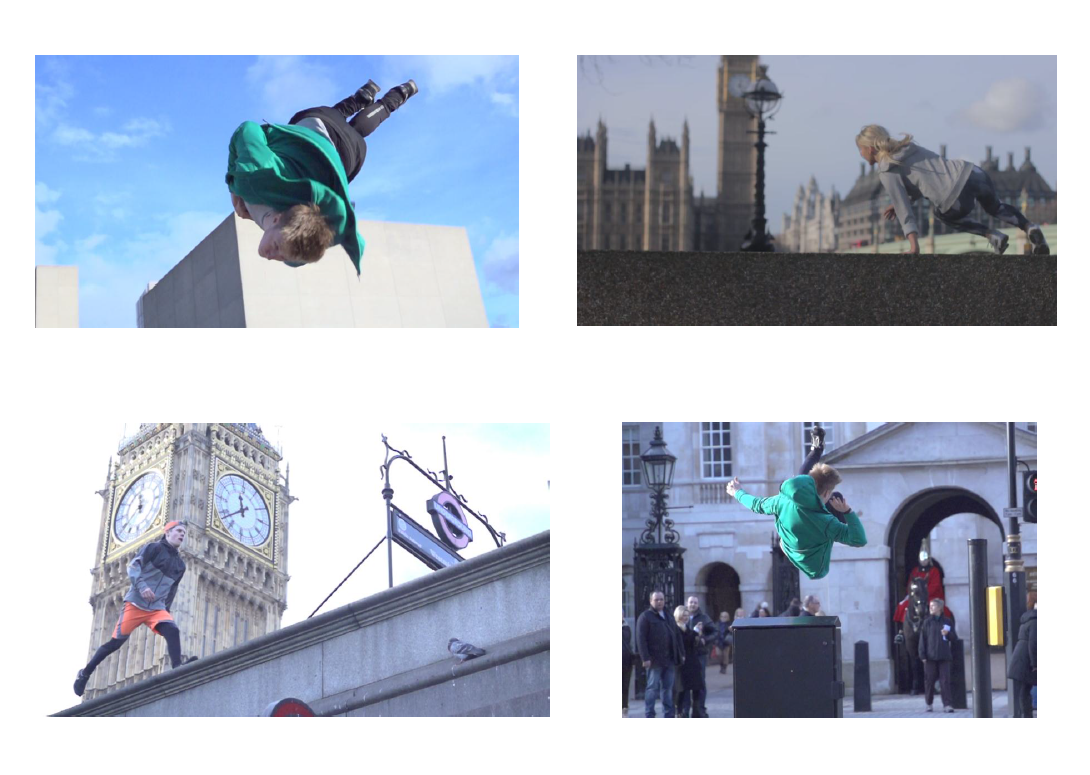 The new H&M Sport collection has been designed with input from world-class athletes from the Swedish Olympic team, placing the emphasis on performance, with a focus on fashion.
"These new H&M Sport pieces will help everyone get the most out of their sporting life" says Swedish swimmer and Olympic medallist Therese Alshammar.  So its time to get your running, jumping and maybe even skipping on people.  Go forth and be a little more sporty this 2014.