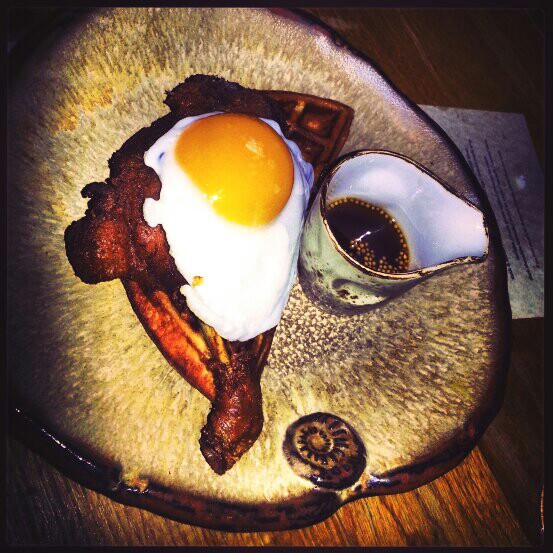 I was one of the lucky few #fbloggers to be invited for dinner with Jacamo at Duck and Waffle.  The fashion brand had put together a great night with everything from fresh breads and olives, to crispy pigs ears in a brown bag and finally the famous Duck and Waffle (with syrup) main dish.
The view from the top of the Heron Tower is 40 floors up, and you can see all the way across London.  As day turns to night we witnessed the lights of London town turn on, and the night life below us start to come to life.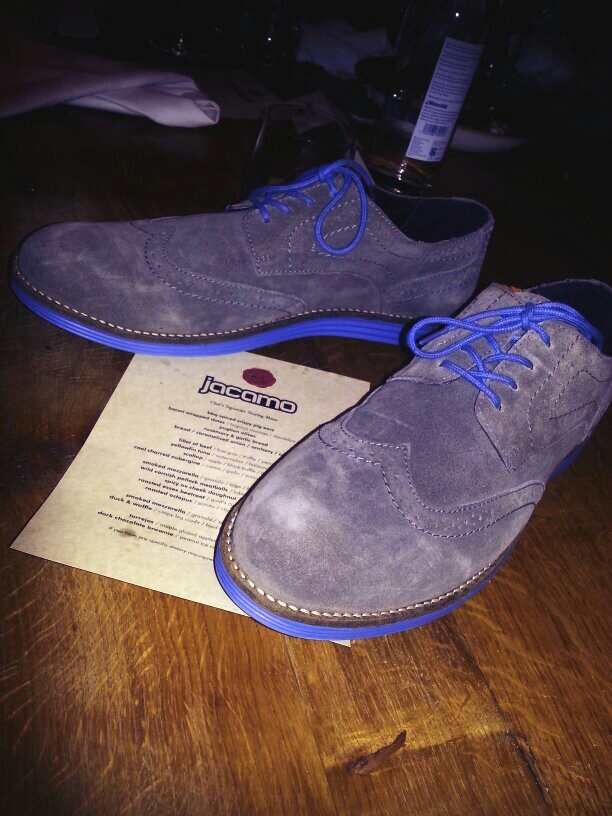 Of course we were there to view the new collection from the brand and I was surprised to see so many big brands on show.  This was something that I did not realise was part of the brands website, but they actually stock a vast array of products from French Connection, Penguin, Timberland, Ben Sherman and many more.  My favorite piece had to be these blue brogues though (very cool!).
If you want to find out more about the brand check out the site Jacamo.co.uk.