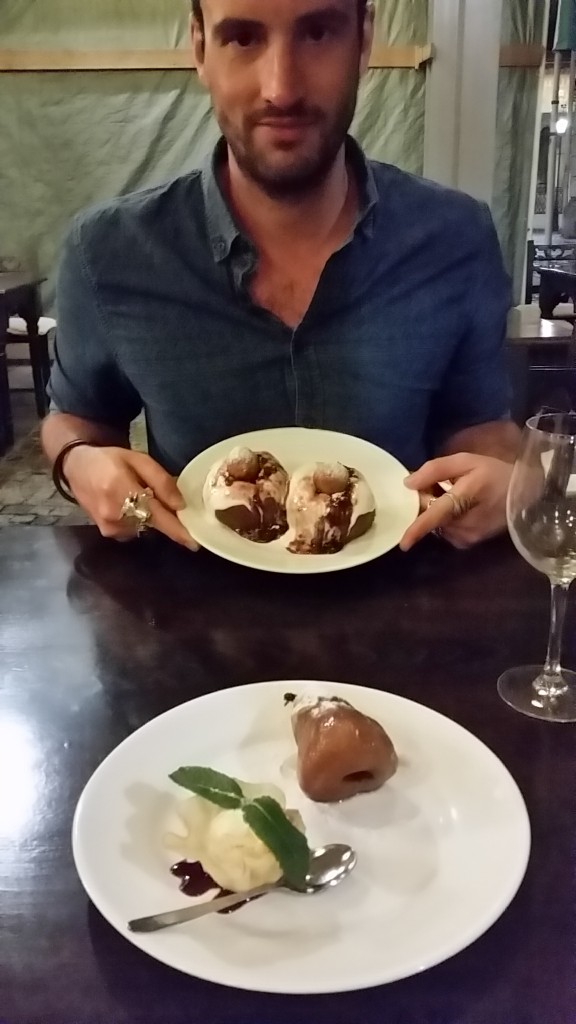 A restaurant that has been around since 1879 must be doing something right if it still stands out today as one of the best restaurants in a city.  Caru cu bere is that restaurant and on a visit to Bucharest I had the pleasure of eating at this establishment.  The venue itself is a sight to behold.  Dripping in wood fixtures, spiral staircases, marble, and some beautiful local historical art, you arent sure if this is a museum or restaurant.  Thankfully the busy hustle and bustle of the outdoor diners makes it very clear what this place is.
The location in Bucharest's old town is perfect for visiting tourists or people on business.  The service is excellent, and the food very tasty.  I prompted for the famous dishes of bean soup in a bread bowl, meat goulash with cheesy potatoes, and doughnuts with cream and jam to finish.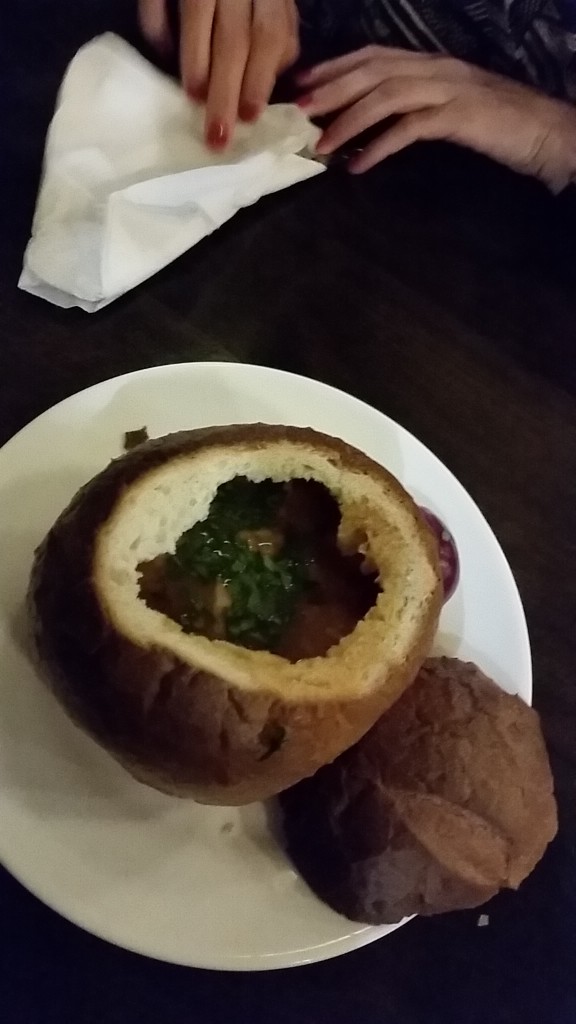 The highlight had to be the doughnuts though.  Two big balls of dough, filled with cream and white chocolate with jam to finish.  Just make sure to leave room for them, and they are for sharing.