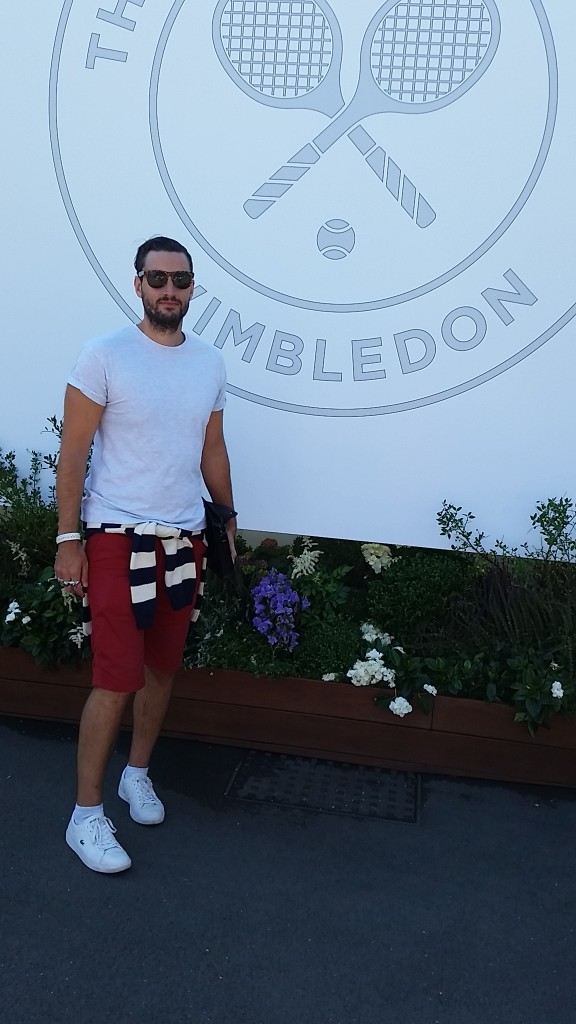 Summer in Britain makes us think of many a thing.  Less clothes, getting our tan on, sunglasses, beach holidays, and of course Wimbledon.  This year mother and I attended the Tennis Championship on a glourious summers day.  Strawberries and Cream were enjoyed whilst we basked on Murray Mound (Henman Hill to some), and then later watched our young British mixed doubles win on Court One.  The atmosphere for that match was electric, and something to make any UK sports fan feel proud.
A day a Wimbledon, even if you dont like tennis, is a real treat of a day.  A varied and friendly crowd attends the 2 week event and everyone is there to just enjoy a jolly good day out.  Whilst I am not a massive tennis fan, its just a lovely experience to enjoy.  The highlight of the day was watching a number of Senior Mens Doubles matches.  These games are all about showboating and the sportsmen showing off their tennis skills.  Of note was when Greg Rusedski aftering losing a really bad poitn turned to the crowd and said 'Im playing really badly, anyone else fancy a go?'  With this he then went into the crowd, and emerged with a 6 year old boy who took up his racket and played a point.  Brilliant fun, and a memory that boy (and mother) will never forget.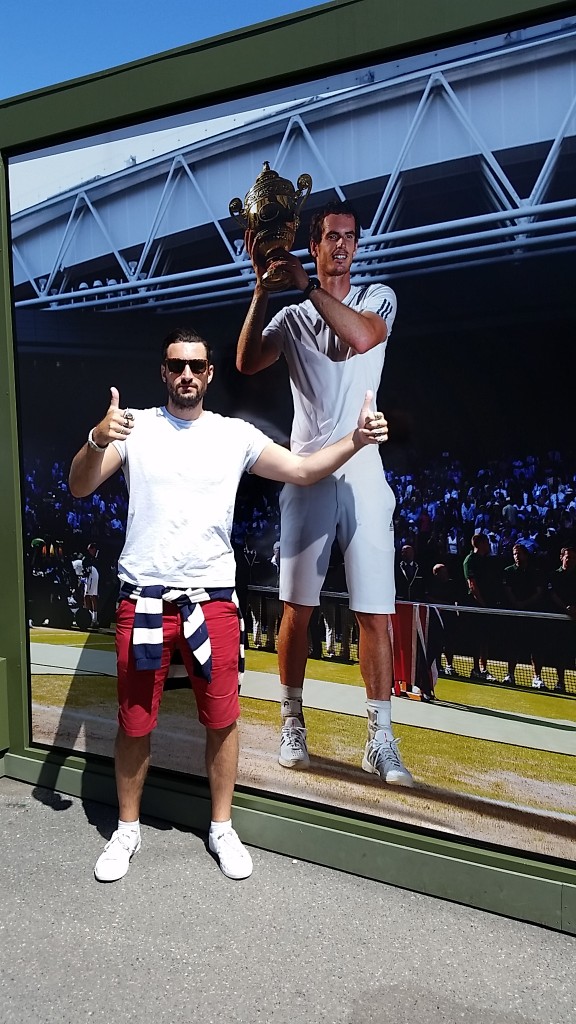 Of course being a complete social media geek, I tracked down the official social media command centre, and was shown all the UGC and tweets.  A very impressive tool, that also includes a consumer facing mobile App that you can track all conversations on the go.  My social geekness was very much satisfied with that.
So there you go followers.  If you fancy attending Wimbledon yourself, make sure and apply for tickets in the ballot. Its the only way to attend, and itll be more than worth it.  Enjoy!