The season of horse racing is soon upon us as the temperamental British summer rears its head. And along with it comes the necessity to study the line up on the track but most of all, ensure you look sharp while doing it.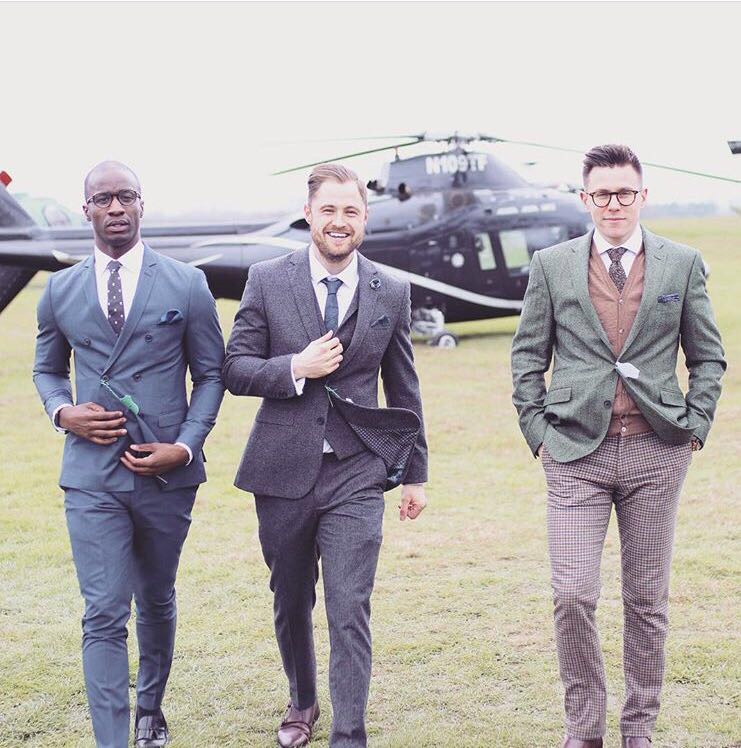 We head to the Cheltenham race course with our friends at The Jockey Club, for season start of the races, one of the most popular events in UK sporting. Fans of horse racing from across Britain and Ireland will return to the race course, for a meet guaranteed to bring back great memories to the picturesque scenery of the Cotswolds.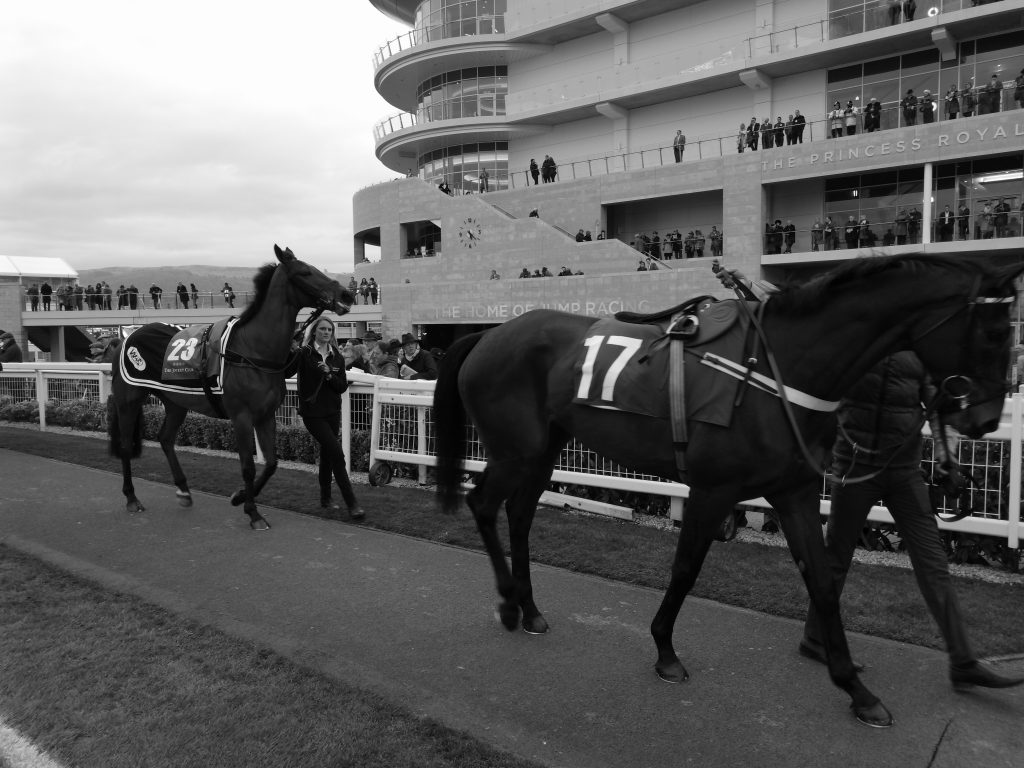 The Jockey Club are the guardians of the prestigious sporting events within horse racing like the Cheltenham festival and Investec Derby, where a fun filled experience of food music and entertainment, is the only thing that matters.
The fascinators will be out in abundance and the suits will be on show in a variety of colours and textures. And speaking of which, before you all head off yourselves first things first, time to go through the sartorial check list to looking good:
1: Suit Up
This obviously goes without saying and will be the one thing to consider, before you even set out the door. The races is a day where we all arrive dressed to the 9's, sip some delicious champagne and enjoy a day of betting on our prize runners. However you'll never forgive yourself if you're the goose in the pack and arrive with an inglorious and shabby attire (and believe the public won't let you forget it either).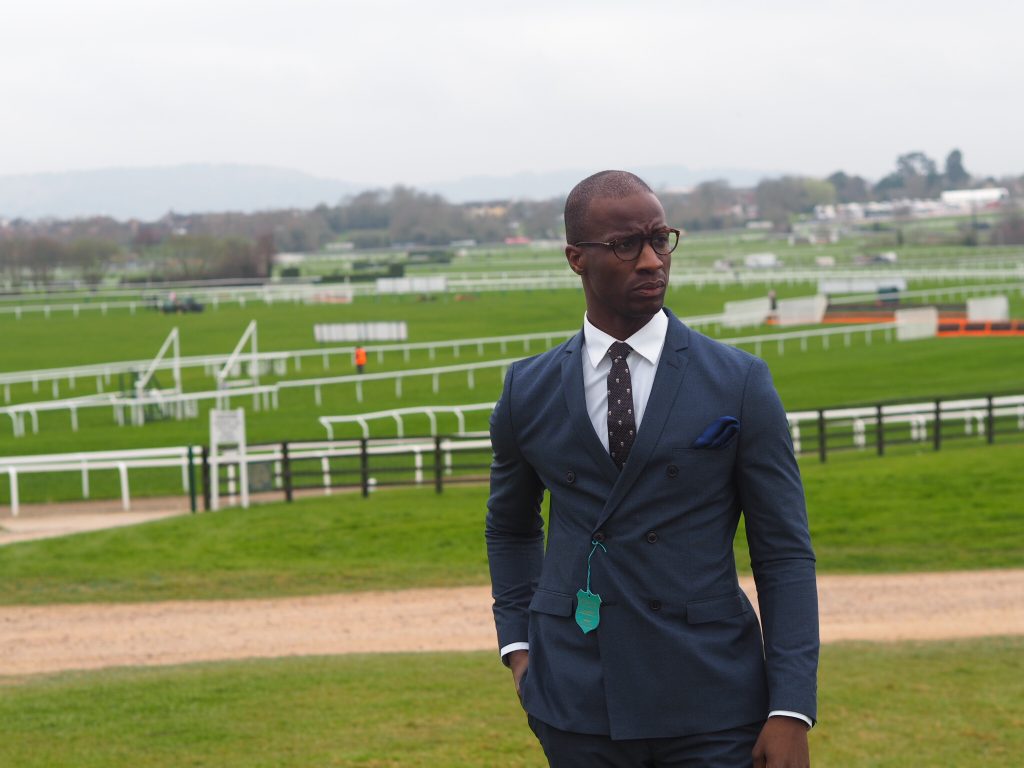 My outfit of choice was the blue double breasted suit from Selected Homme, delivered timely from our amazing comrades at Dobell Menswear. Dobell will ensure that your needs are met no matter what you're looking for. Whether it's a suit for the races or any other special occasion, Dobell menswear have got you covered.
Whether it's single or double breasted, the tone of suit will always Maketh-the-man. If in doubt, go for the subtle grey or a powerful navy, as the foundation of your sartorial structure. Not only will they both match well with your choice of shirt, but will also make choosing shoe colour less of a hassle.
2: Accessorise
Accessorising is the very foundation of Maketh the Man and will forever be, the roots of our ethos.  This is something that many of us don't give enough attention to. Accessories to a good suit are like fruits to the detail of a well-crafted black forest gateau. Without the finishing touches your careful suit planning can potentially end up basic and unappealing. A tie is a must, for the sake of your shirt, but to also maintain the formality in your attire.
A tie will enhance your attire and make you look more formal, but if a more casual look is what you're after, then go without a tie. A pocket square however is a great way to add detail to whatever your smart style may be. The one thing to keep in mind, is the type of pocket square fold to have with your jacket. There are over 50 ways to fold your pocket square but depending on your style you ca easily narrow it down. If you want the more corporate finish, go for the presidential/ square fold combined with a plain pocket square for the cleaner look. But for a little more volume in your casual outfit there's plenty to choose from, but aim for the scallop fold or Dunaway fold.
3: Shoe Game
The shoes are the foundation of your outfit and often the first thing other people will notice. You can have the finest fabrics in your 2 piece, but pair them with bad shoes and it will all be a wasted effort. Depending on your preference and outfit colour goals, the shoes choice can vary. I
Firstly ensure that the colour of the suit is taken into consideration. It the suit is black, do not experiment, try and keep the shoes in the same tone of black. If you're suit is grey, there's a little window to play around with dark browns but as a safety measure again, keep the shoes black. Navy however gives you a bit more of a broader spectrum, where you can go from brown shoes, to tan, burgundy or black shoes. Most will commit to the tan colour shoe as it is safer, but black or patent footwear is also safe. For styling you can go for brogues, derby's our favourite, loafers. Only other advice here would be to keep the accessories in mind too when combining, so all can work together in harmony.
4. Arrive in style
No matter how you get there, get there the best you can. There's bonus points if you arrive with a fine stallion, but there will be plenty of horses to see at the course.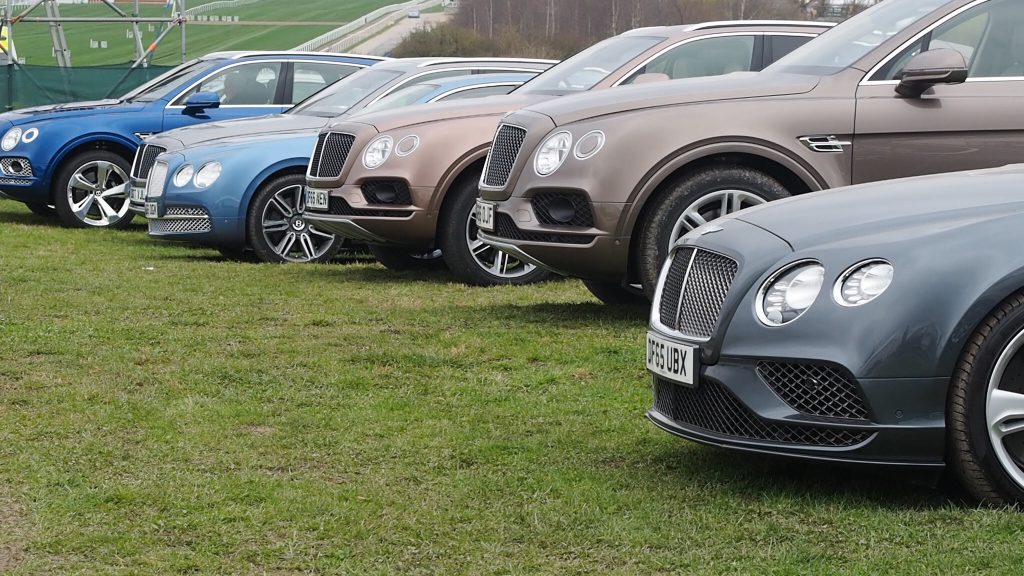 Bentley Motors took us for a spin whilst at the races with the jockey club, to give us a glimpse of what stylish travel really feels like. There is no feel like arriving to the games, stepping out of the finest wheels in the land.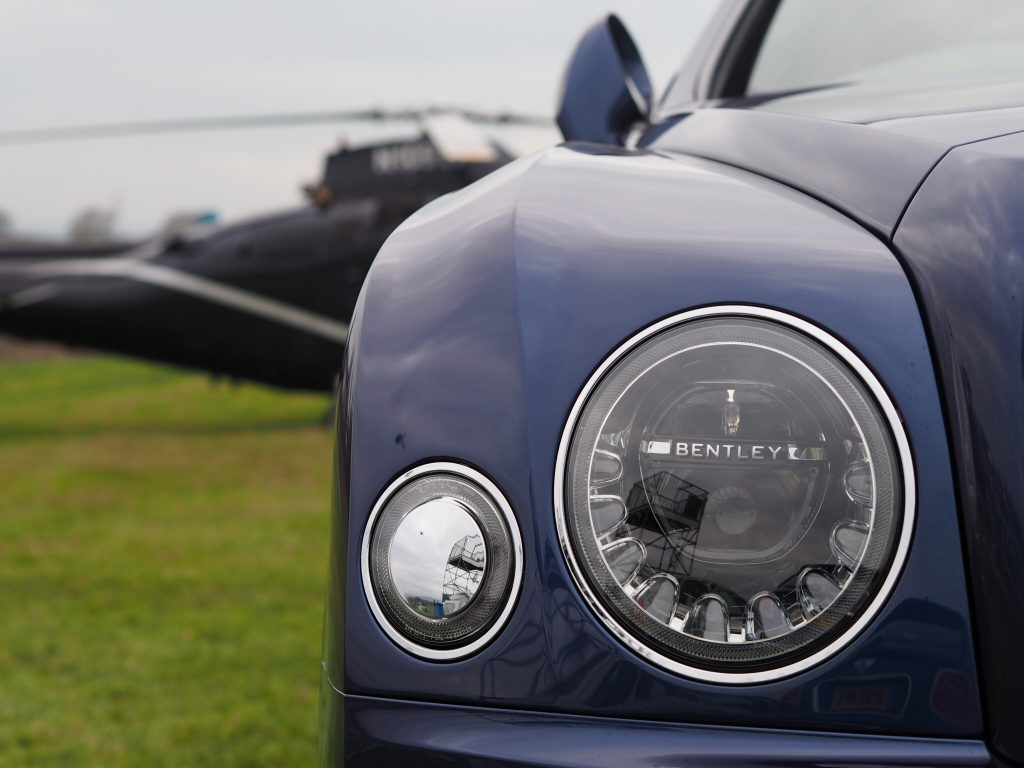 Leg room that makes upper class flights look cramped and driving comfort, as soothing as going to bed, there is no wonder why Bentley are the best in class for luxury motors.
5: Choice of Nectar
As the day of betting commences there's no doubt you will be having a glass or two to either cheers to a great day or ease through the financial pain. But if you're going to drown your sorrows, be sure your sorrows are drowned well, with few good flutes of delicious champagne.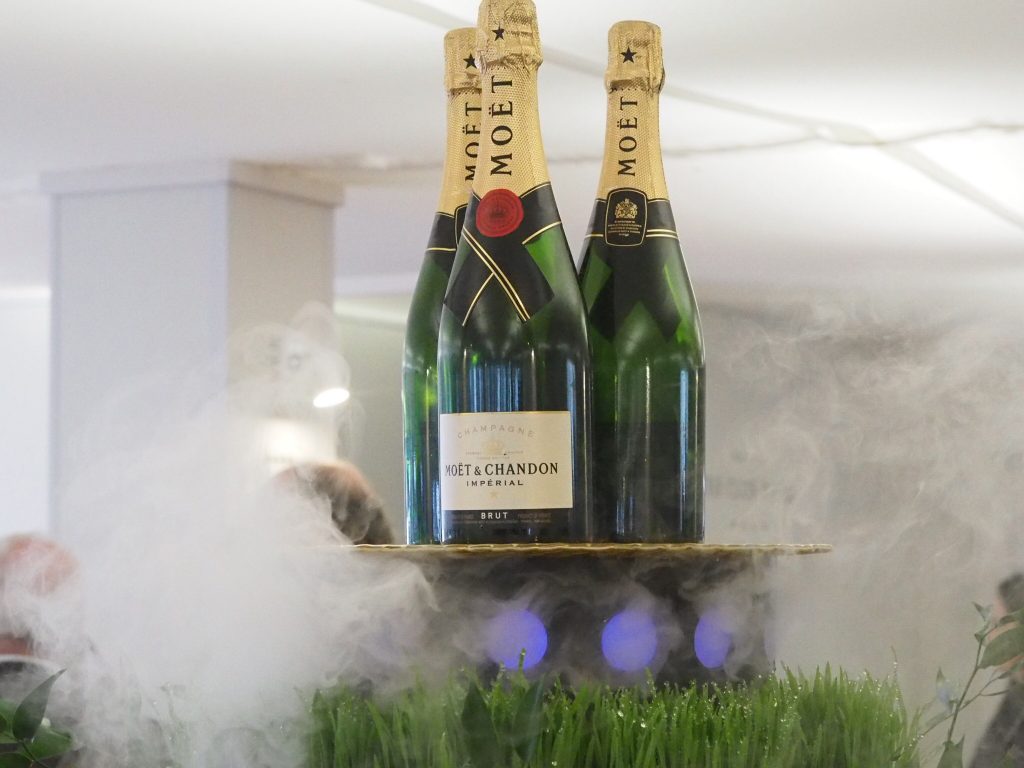 Our choice of champagne during the races was none other than Moet & Chandon, simply for its crisp, fruity and floral notes. Perfectly companion with dinner or desert.
So there are our steps for heading to the race, which we hope will bring as great an experience as it did ourselves for the day. For more information on the jockey club and all the exciting things happening in the sport, head over to their homepage to learn more