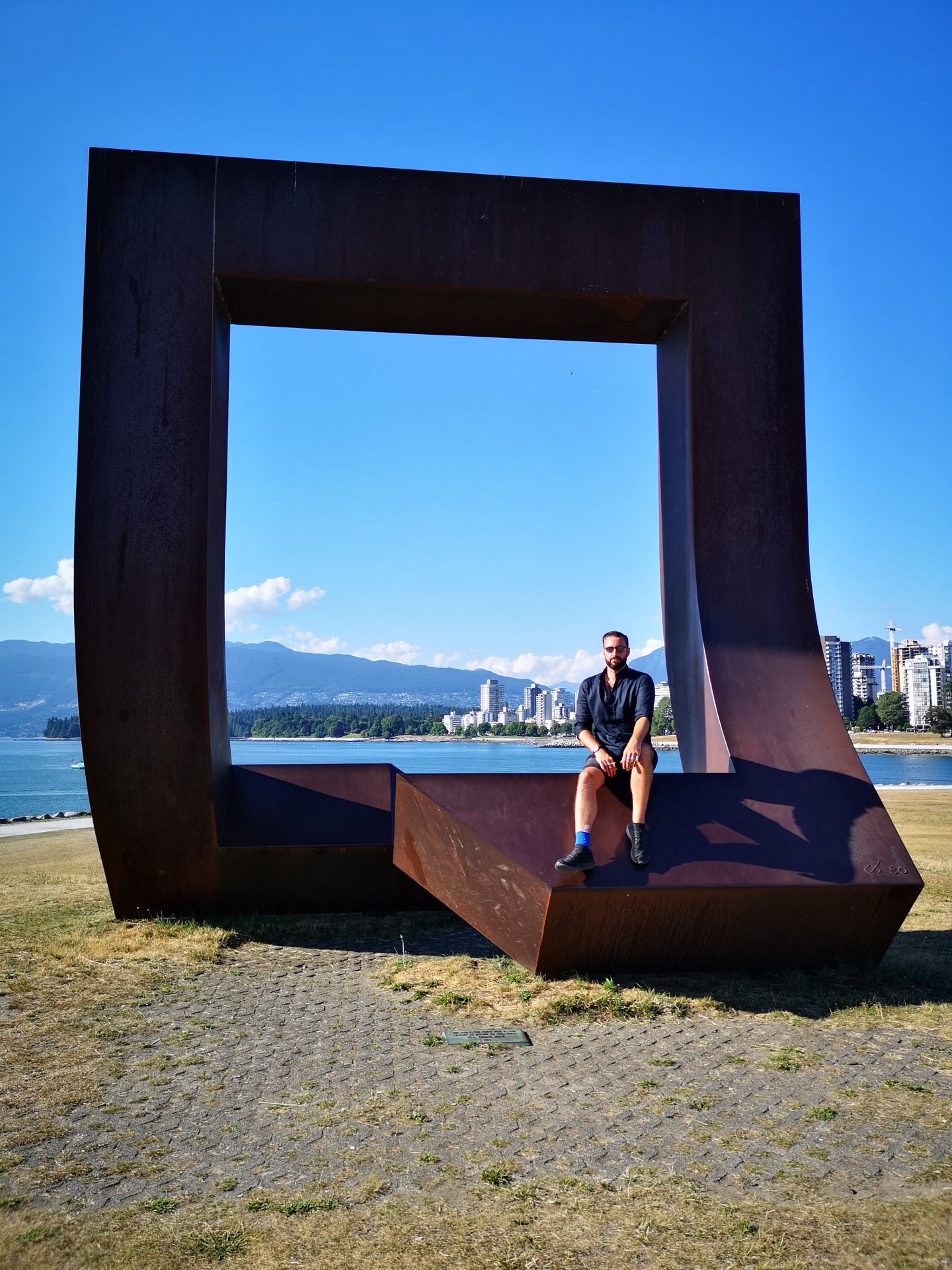 The food in Vancouver is fantastic.  The city is filled with such variety that be it breakfast, lunch or dinner you will be spoilt for choice.  After spending a significant amount of time researching the choices before we arrived, we couldn't wait to start indulging.  Here is my selection of a handful of the best places to eat around Vancouver.
TUC – Craft Kitchen
Near Gastown, this unassuming brunch spot is filled with locals enjoying a fine selection of food and drinks. We had the breakfast special (essentially egg, sausages and beans) and pulled pork hash. Both were just incredible and beautifully presented.  The fresh fruit juices were also a highlight.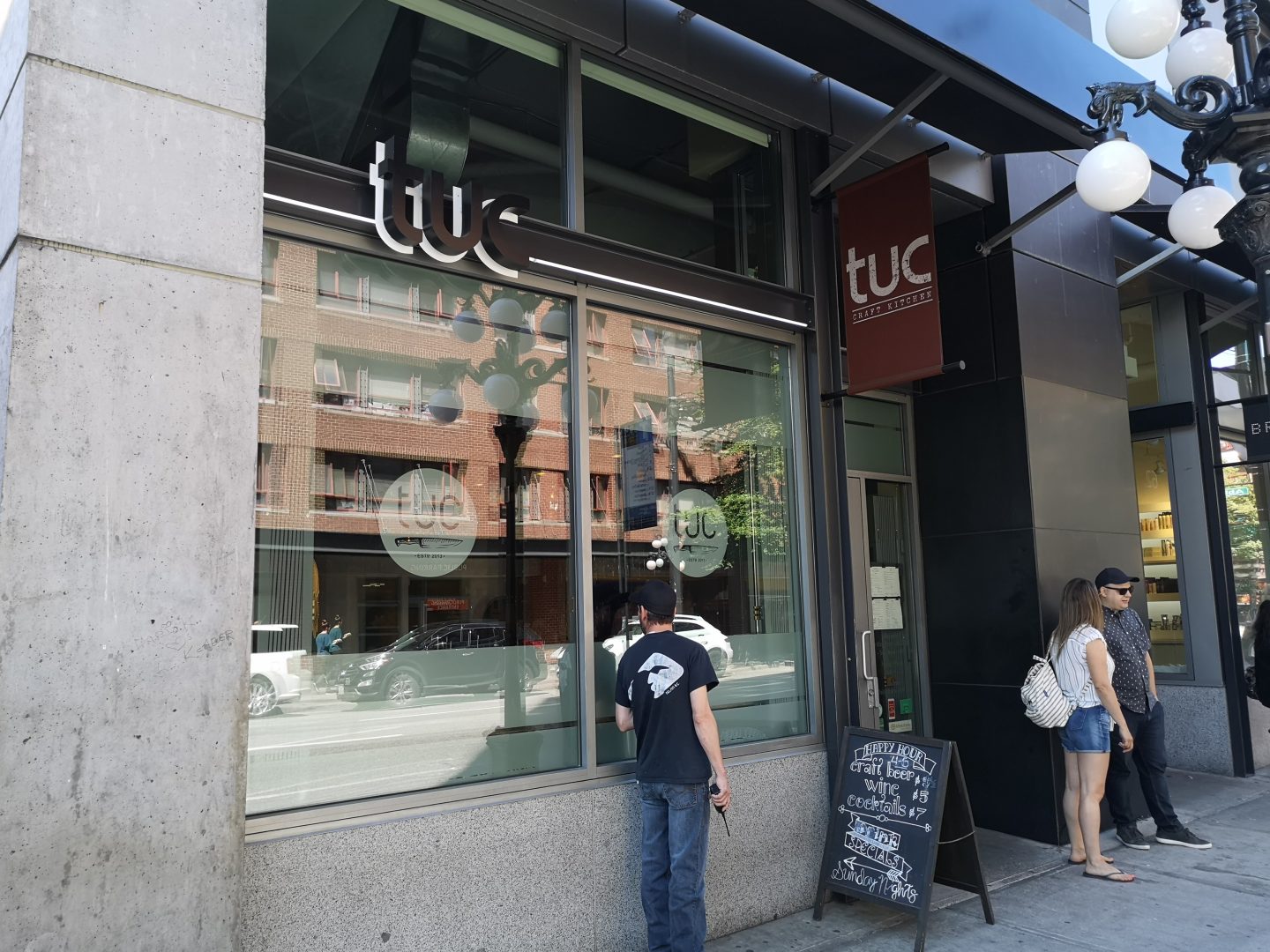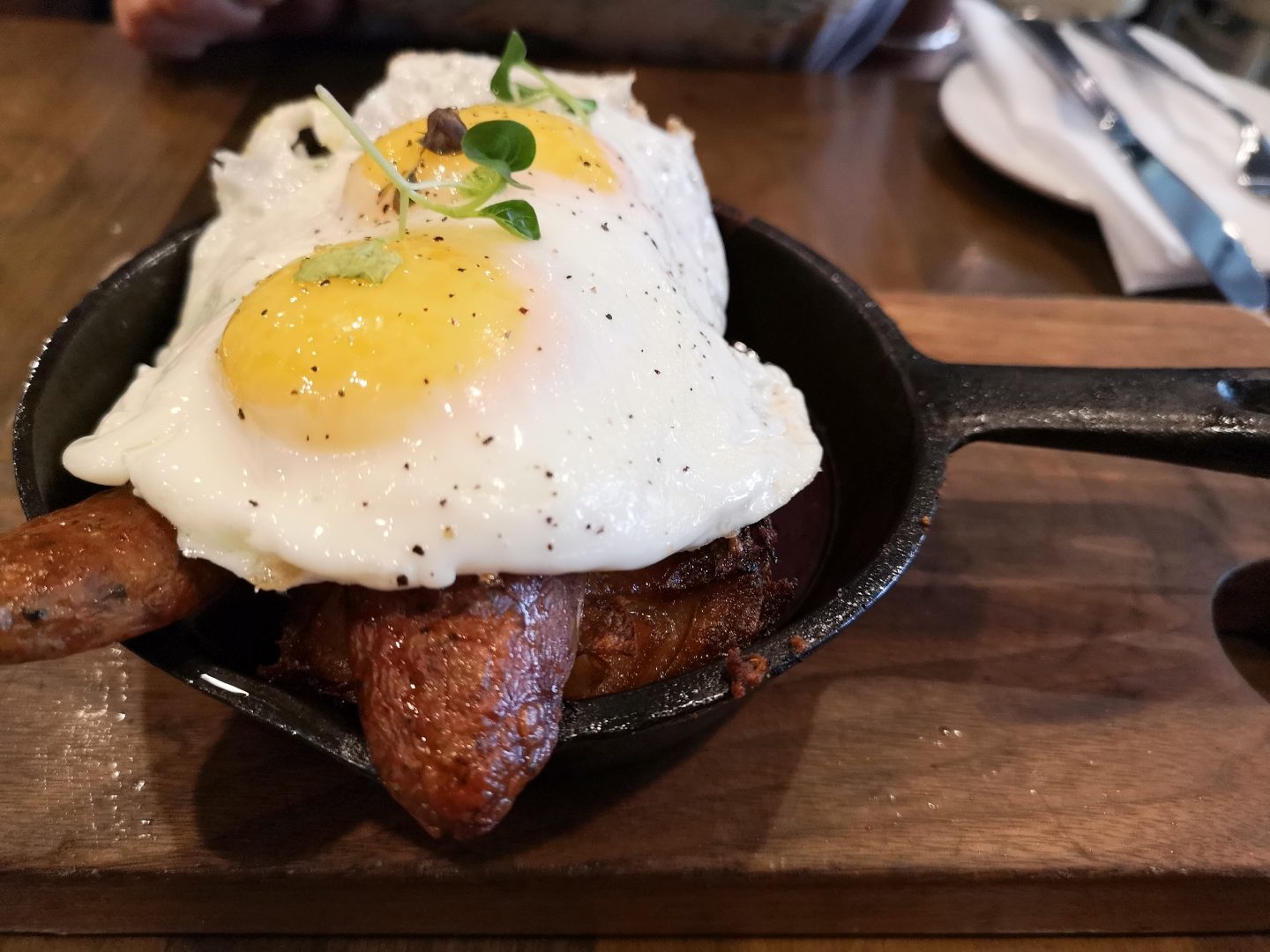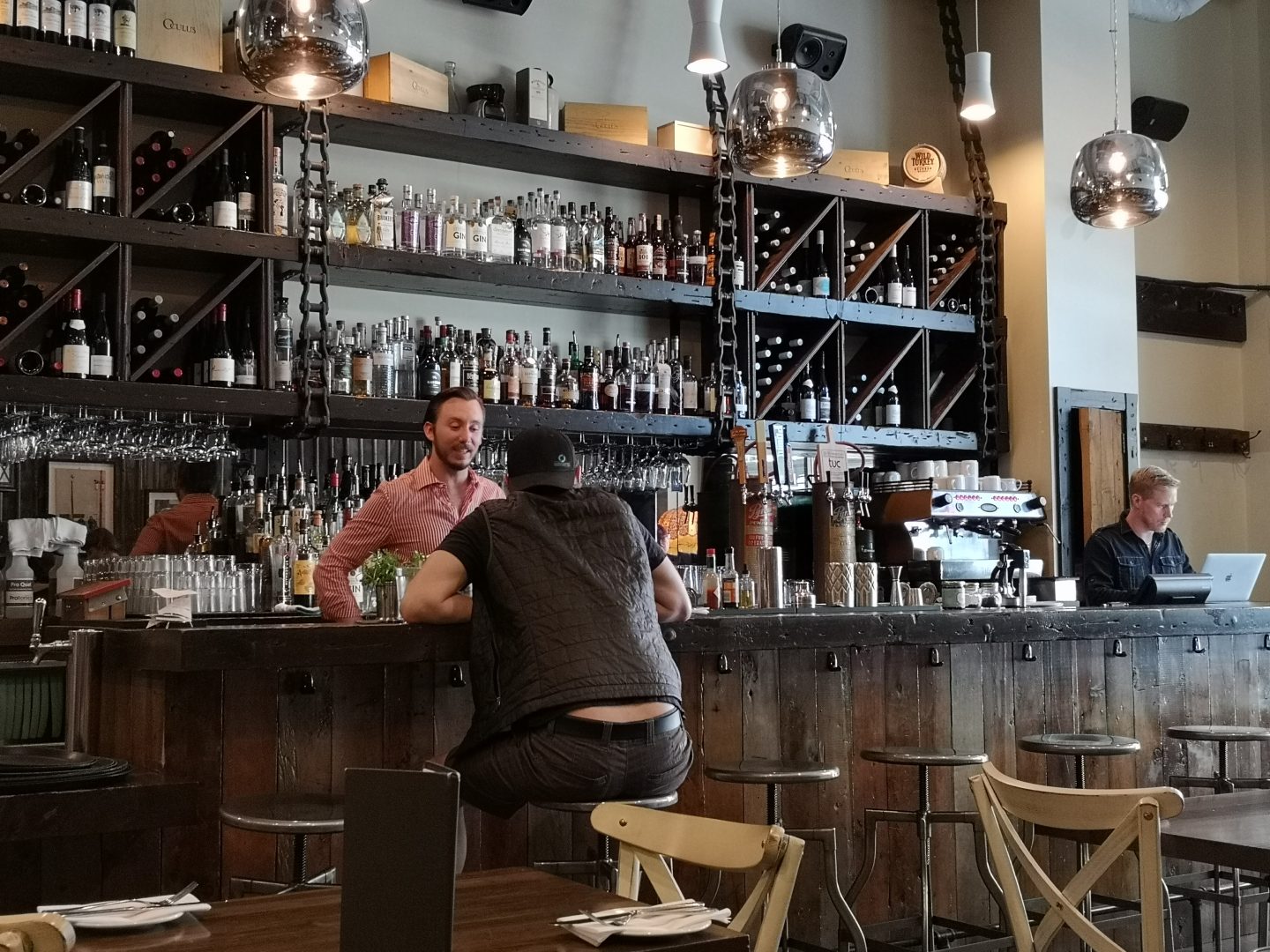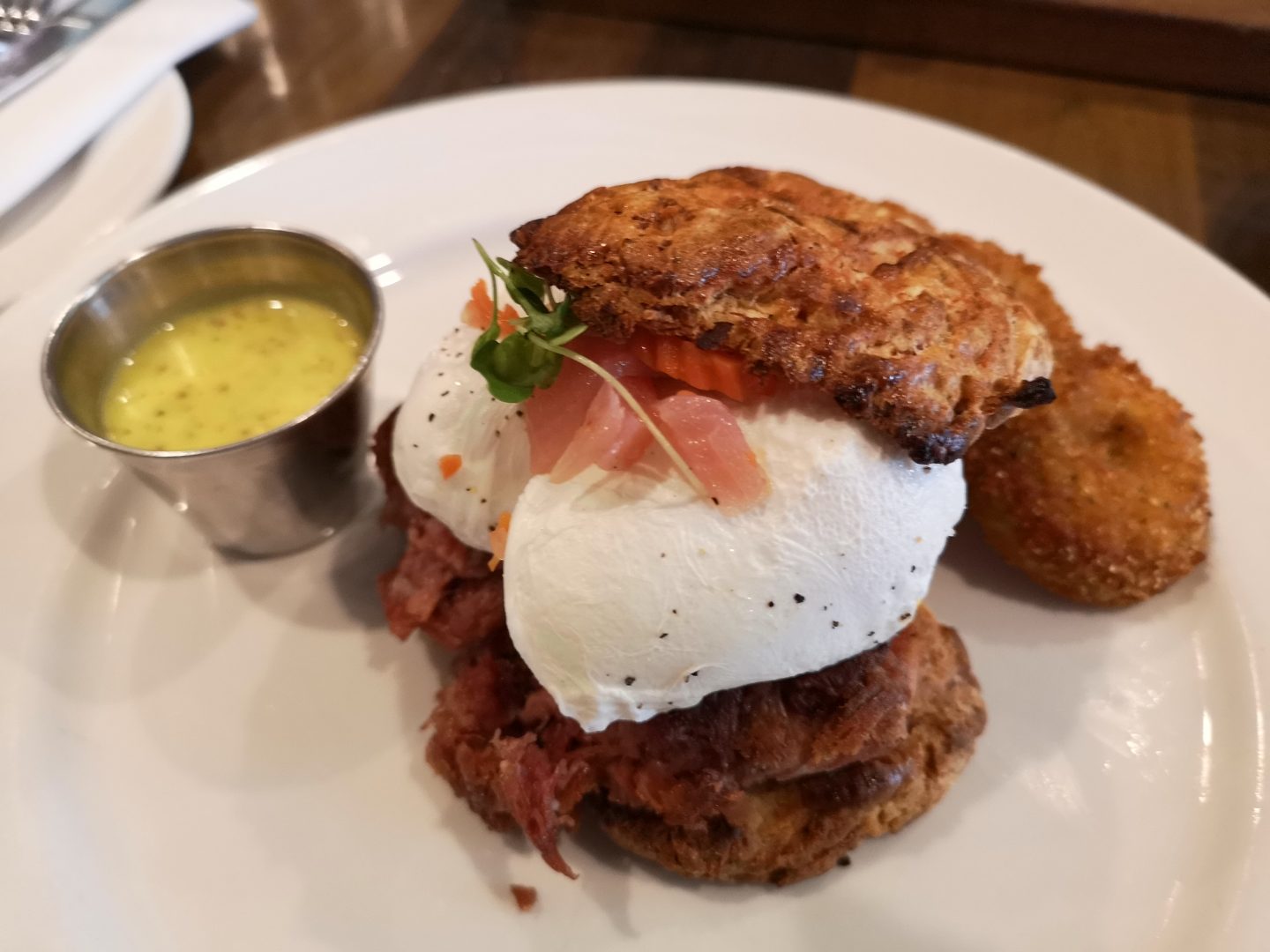 Kitslando Beach Fresh Fruit Stalls
We were based in Kits for a  while, and enjoyed popping down to its local fresh fruit stall right on the beach, and eating fresh strawberries, cherries and raspberries after a morning dip.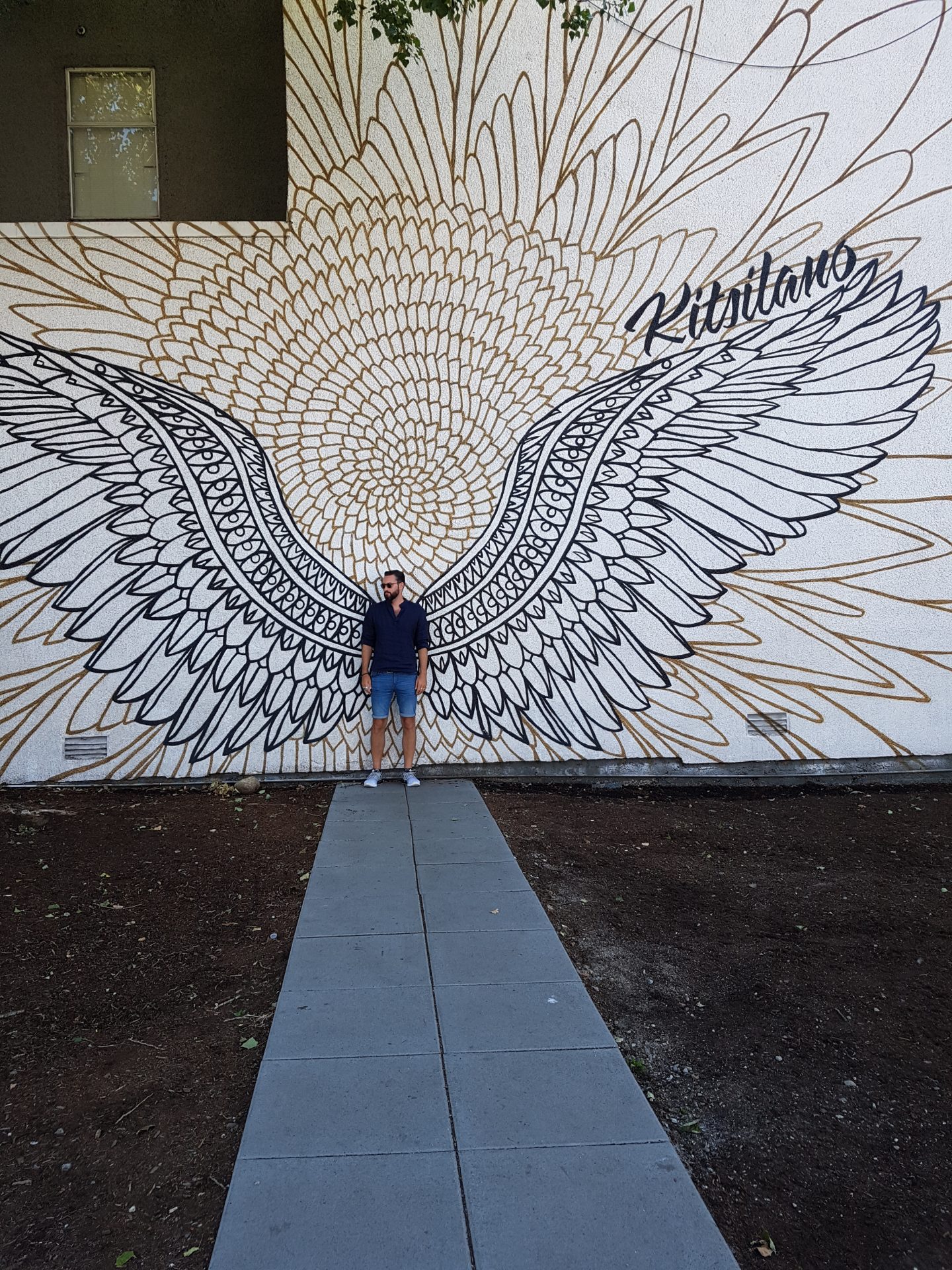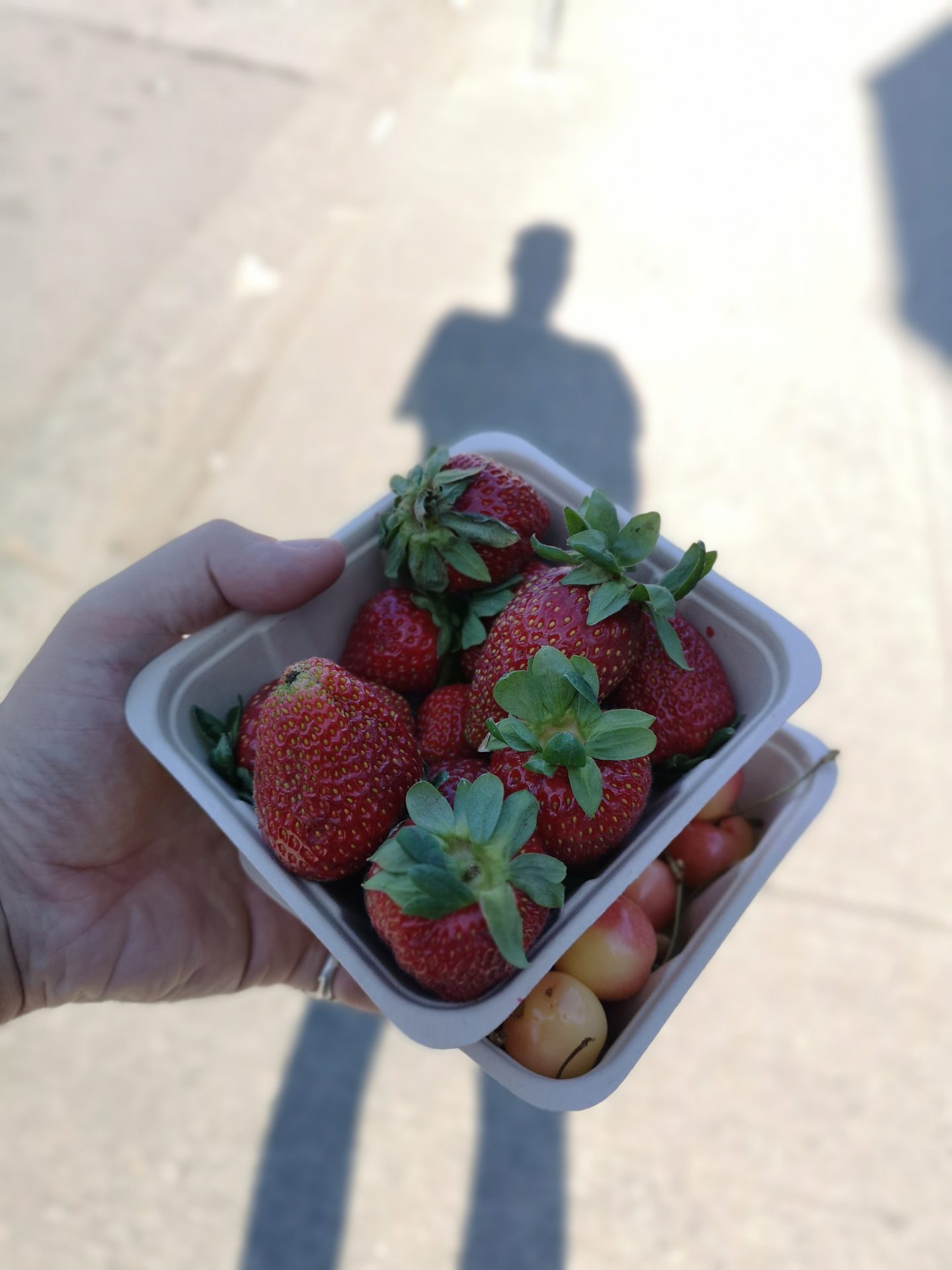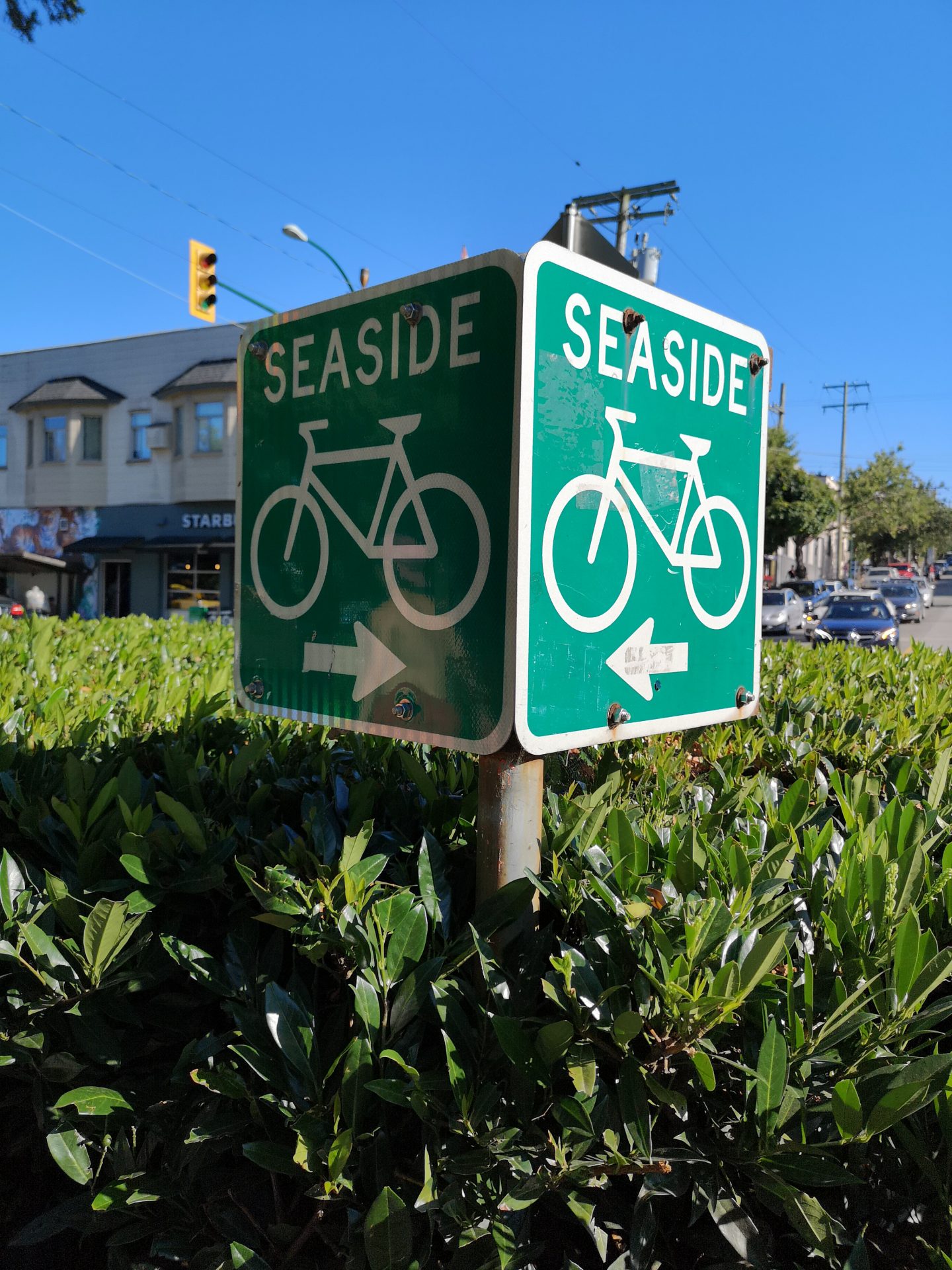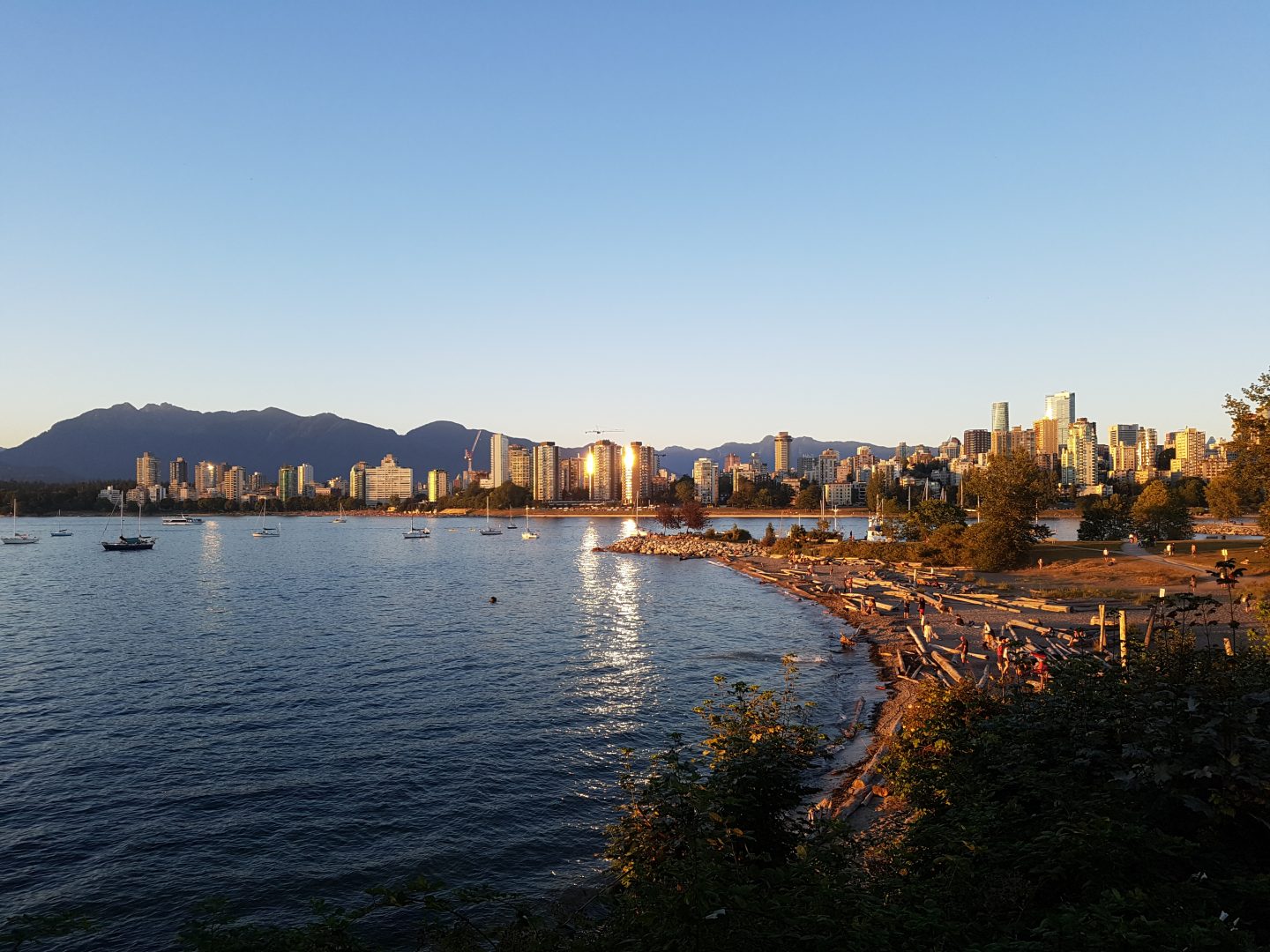 MEAT AND BREAD
I love a soup and a sandwich deal.  Its one of my favourite lunches to be honest. So a visit to Meat & Bread is a must for any lovers of both.  This restaurant specialises in great soups and sandwiches.  Freshly carved and made in front of you the meat in your sandwich is so tasty and rich in flavour.  A real highlight of a quick lunch joint for the busy people of Vancouver.
You cant visit Vancouver and not try a taco. They are everywhere, and some of the best can be found in Tacofino.  This taco restaurant and bar serves great cocktails as well as a good variety of freshly made tacos.  Very moreish!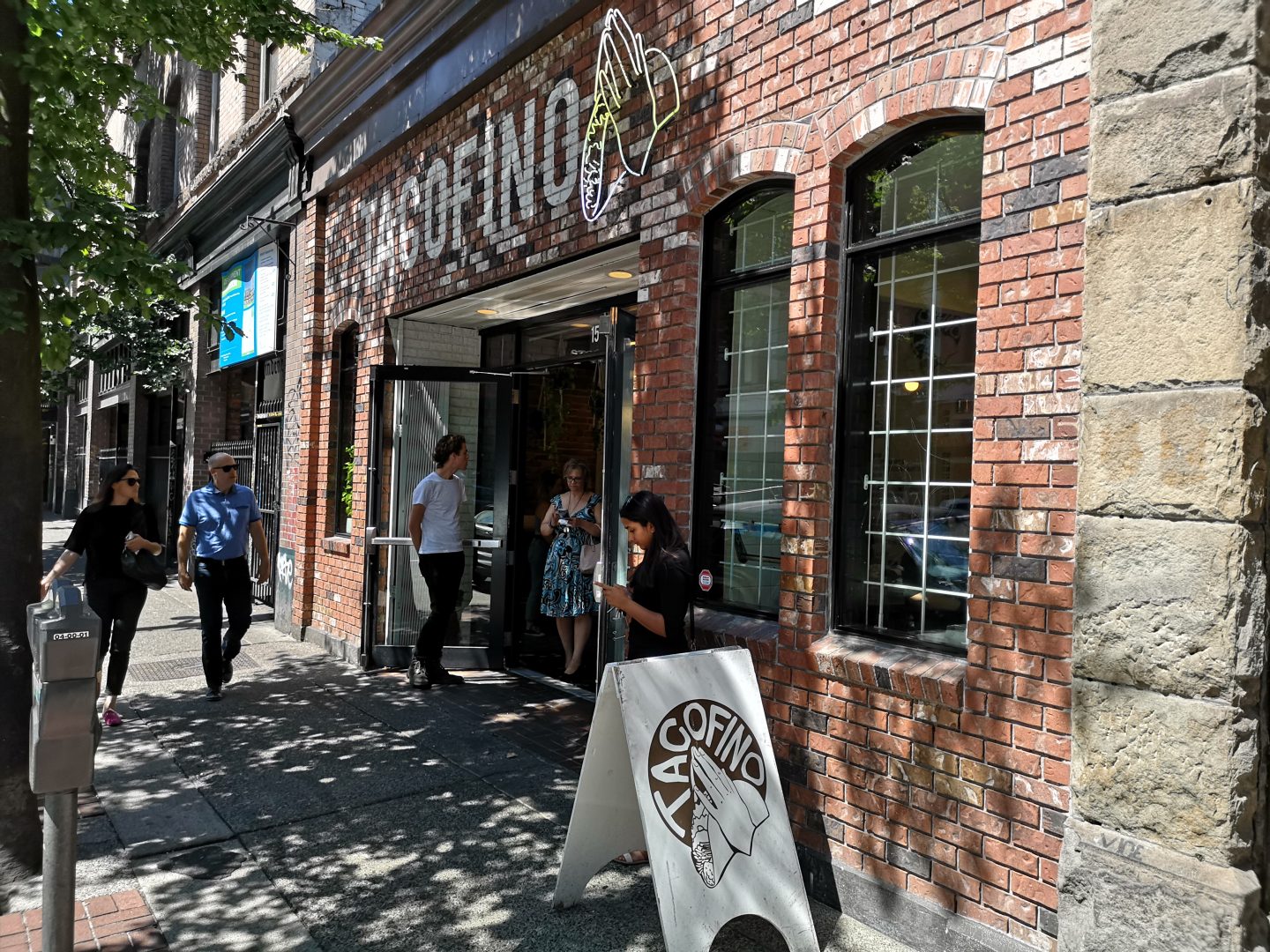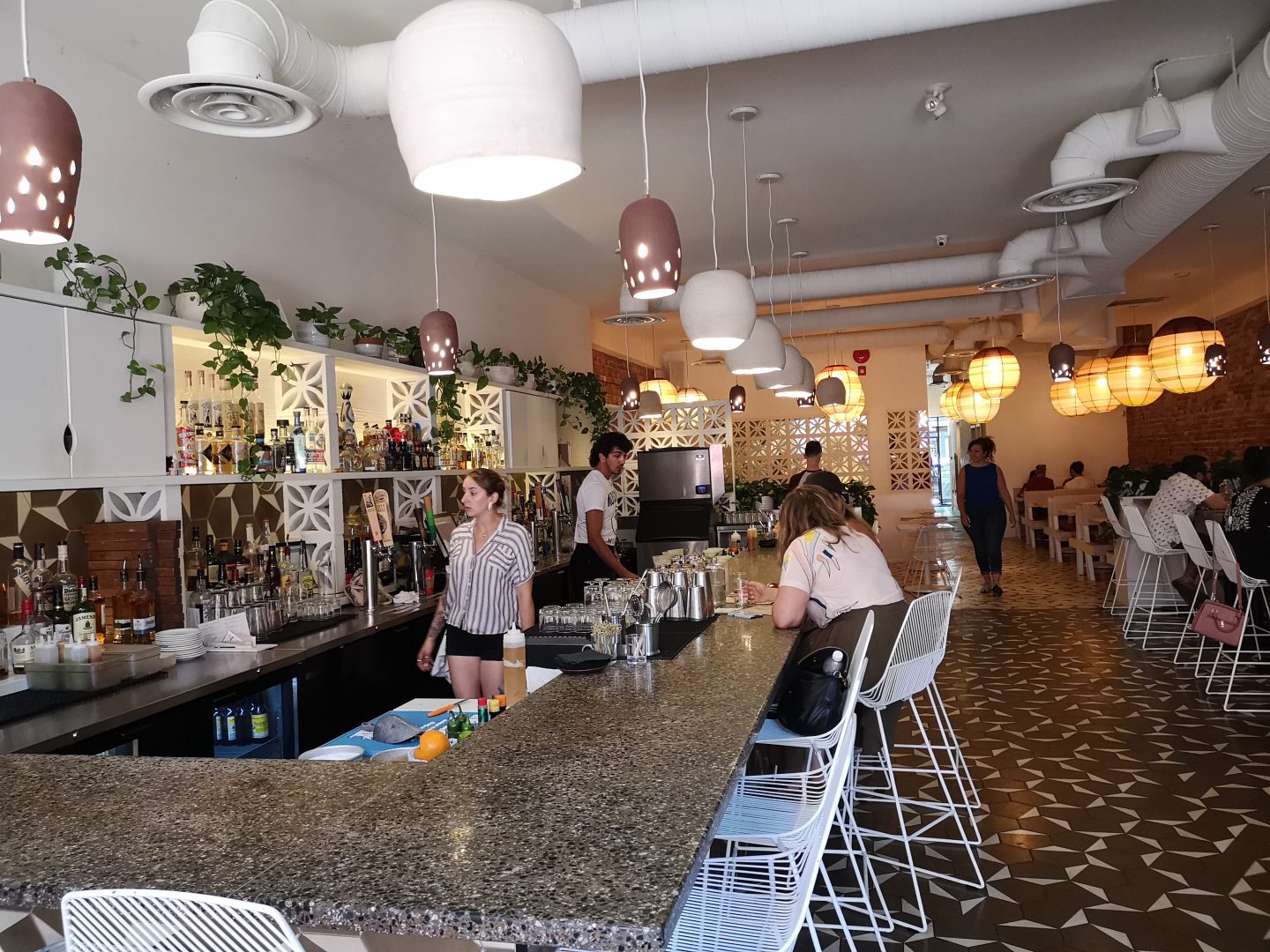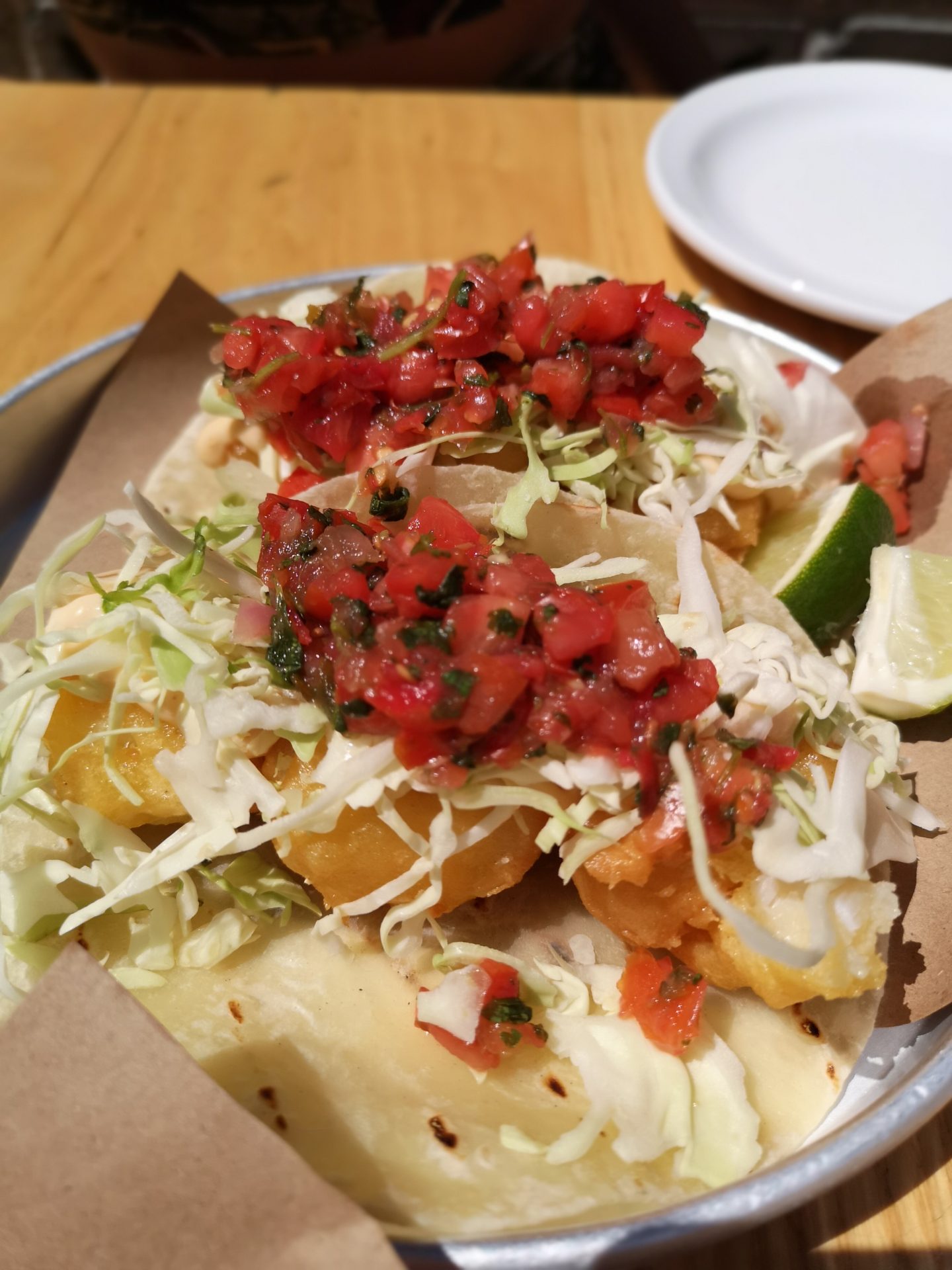 FOOD TRUCKS
Although if you fancy something on the go and a little cheaper we found the taco food trucks around the city are a good alternative.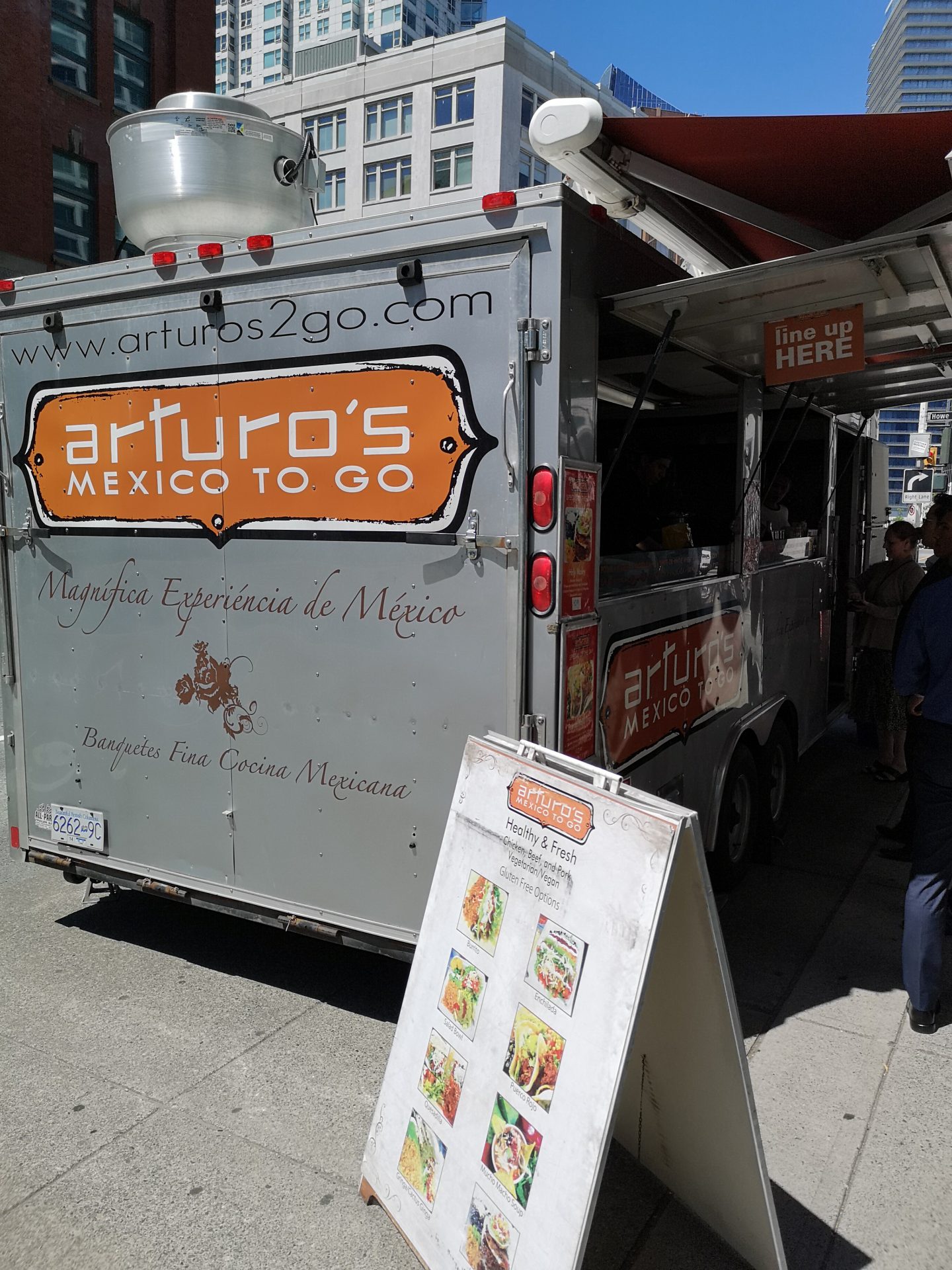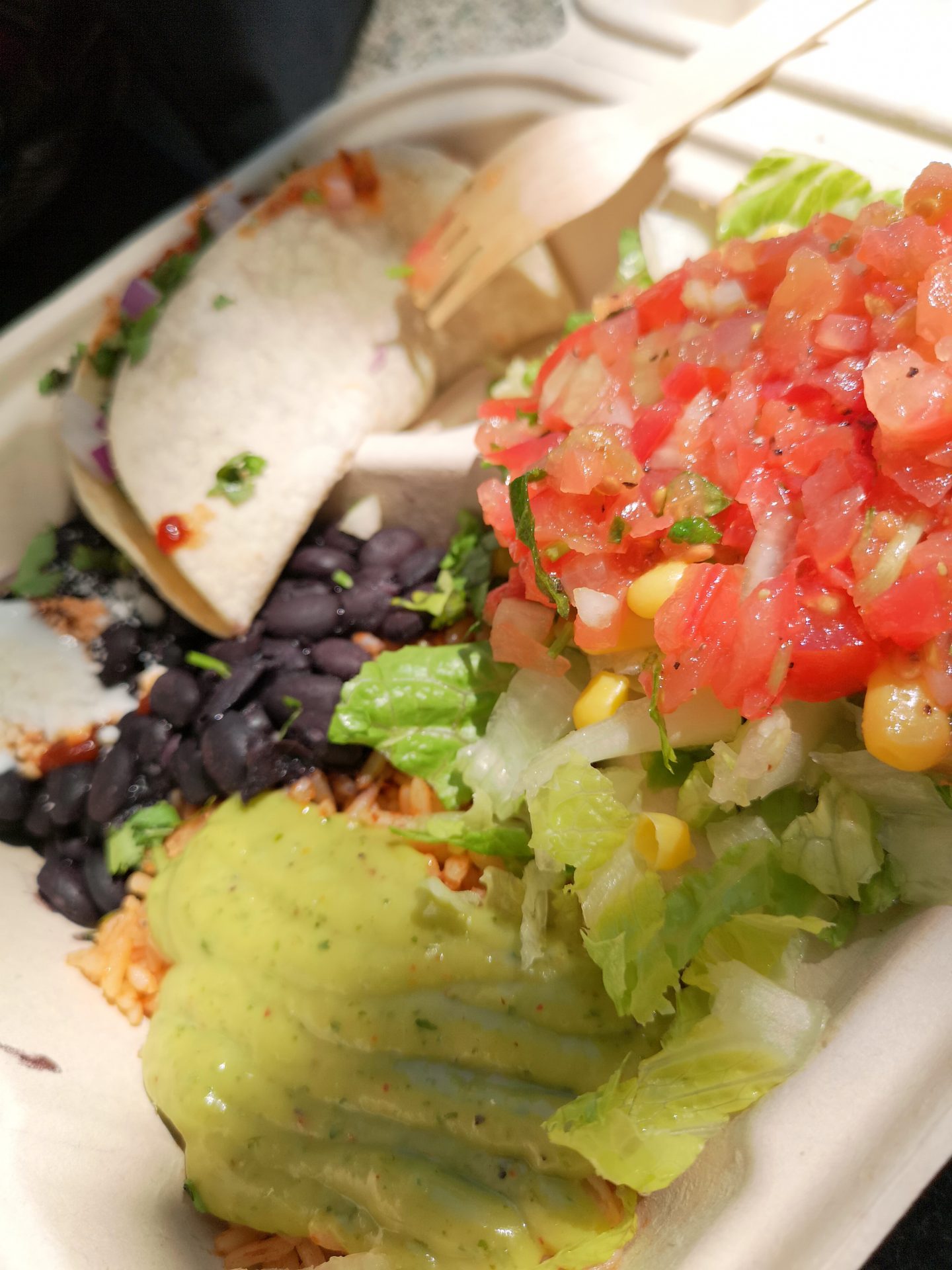 GRANVILLE ISLAND
Granville Island is just a fun place to visit. Its part food market, street food shacks, bars and a cultural hot spot of the cool kids of Vancouver.  We enjoyed some more tacos with the Canadian delicacy Poutine.  That's chips, gravy and cheese curds.  For anyone from the North of England / Scotland that has probably eaten our UK equivalent, this is even better.  We then picked up a rhubarb crumble cake to go, and devoured it whilst taking a water taxi back to central Vancouver.
We arrived really late to this restaurant and weren't sure we would even get served but the staff were excellent and found a spot whilst keeping the kitchen open.  We enjoyed some truly irresistible cocktails followed by beef rib, creamed corn some more poutine (this was much better than the market) and then the most delicious banana sticky toffee pudding.  A real highlight for a dinner occasion, and right in the heart of trendy Gastown.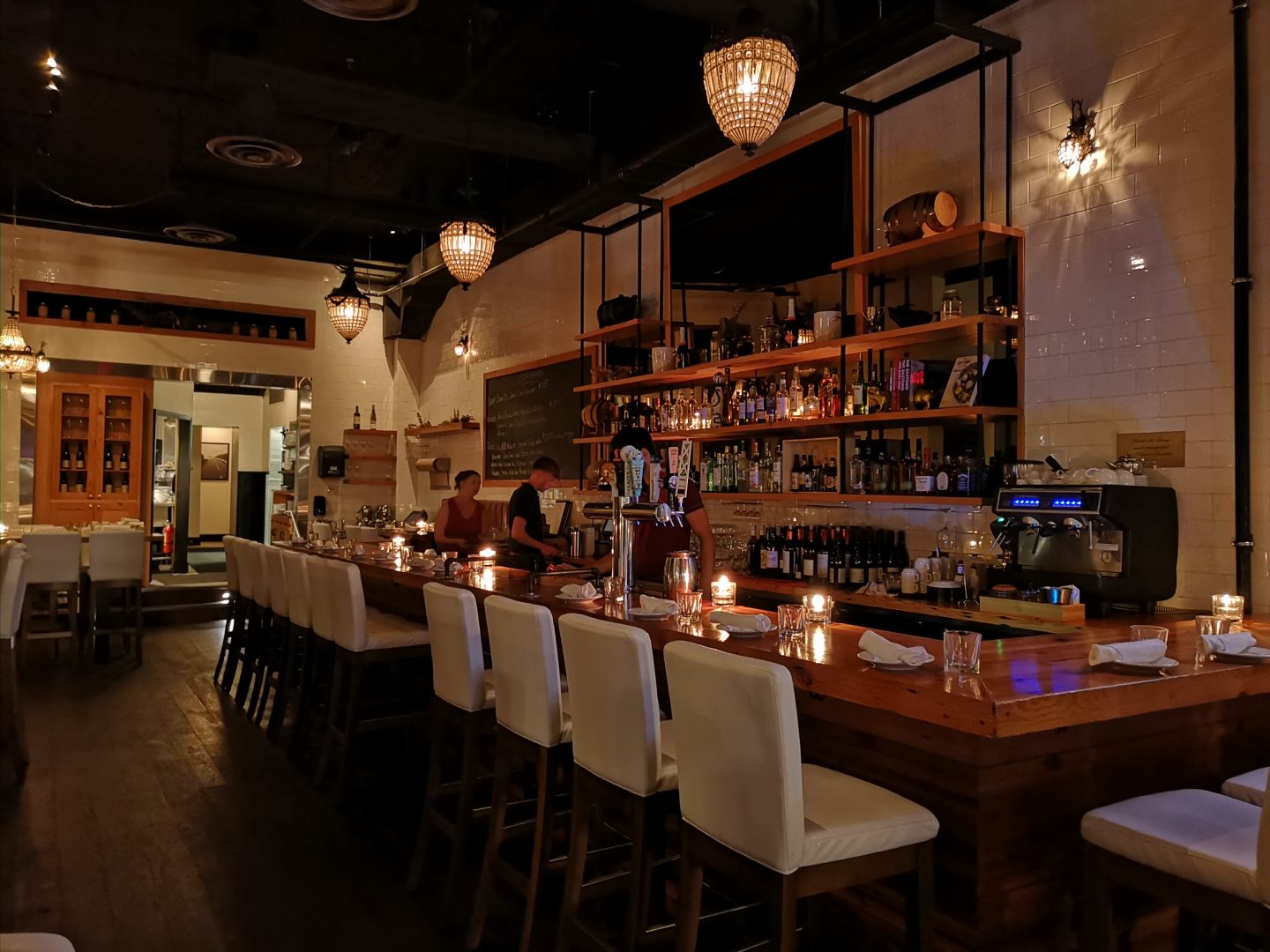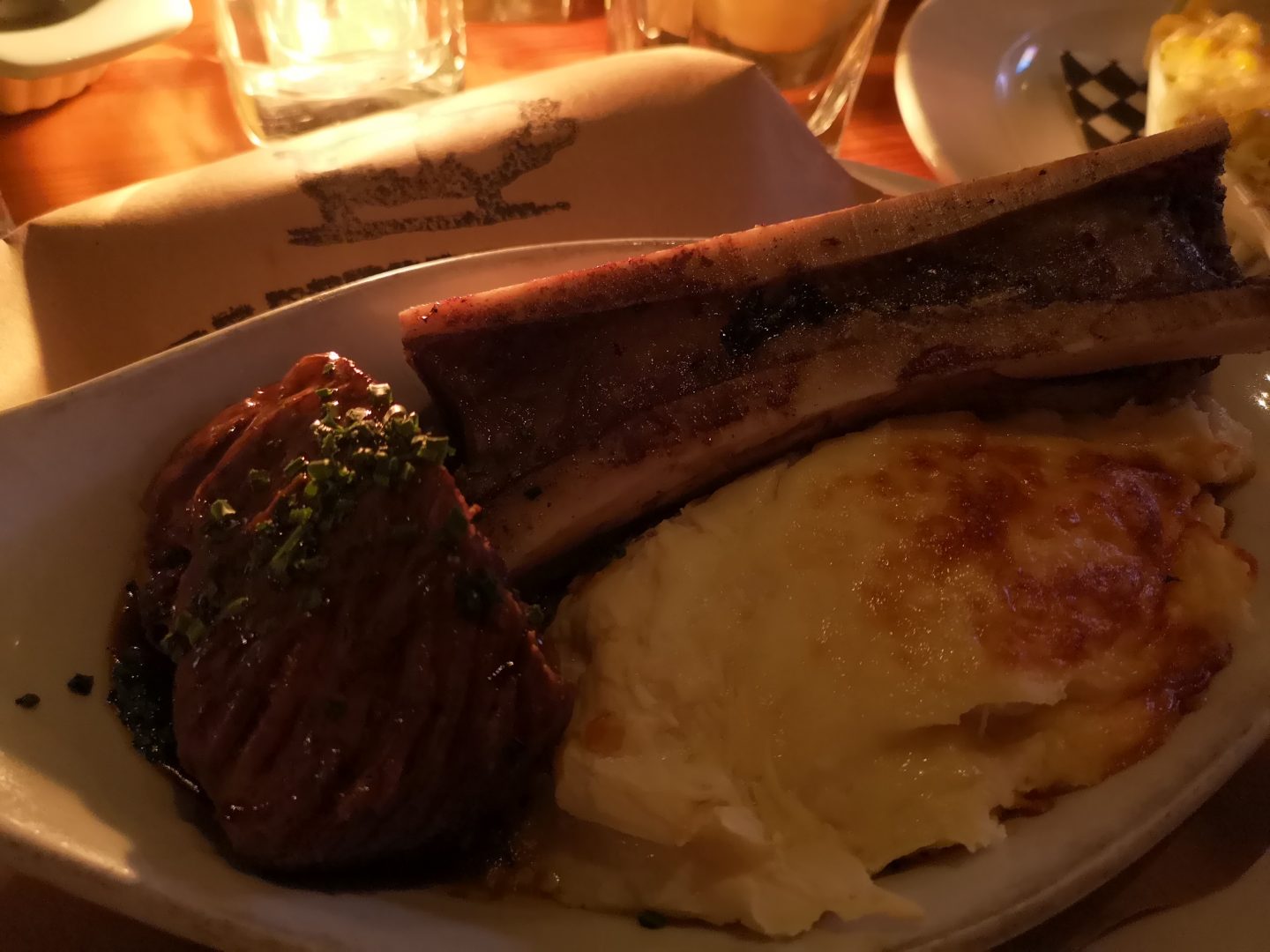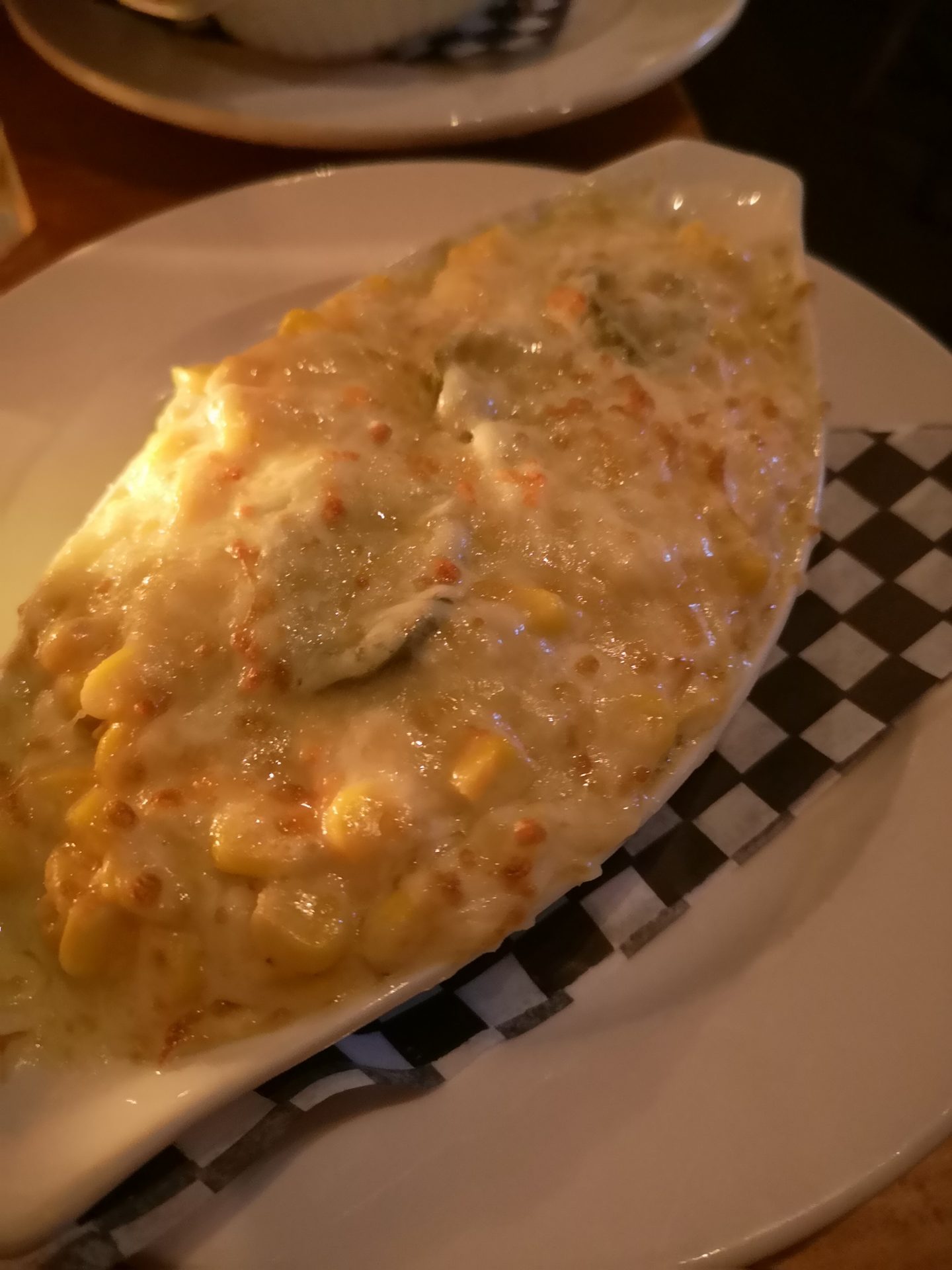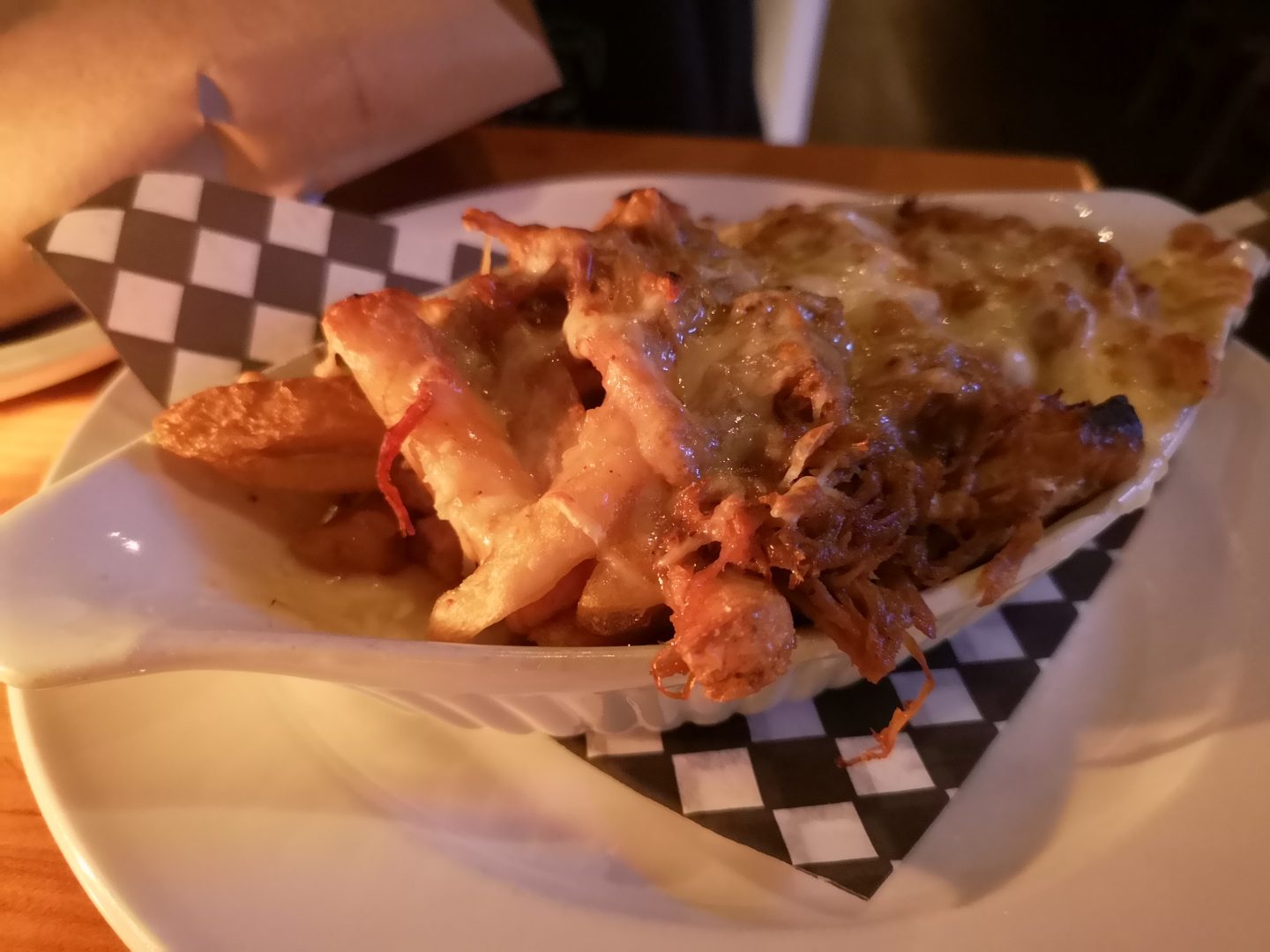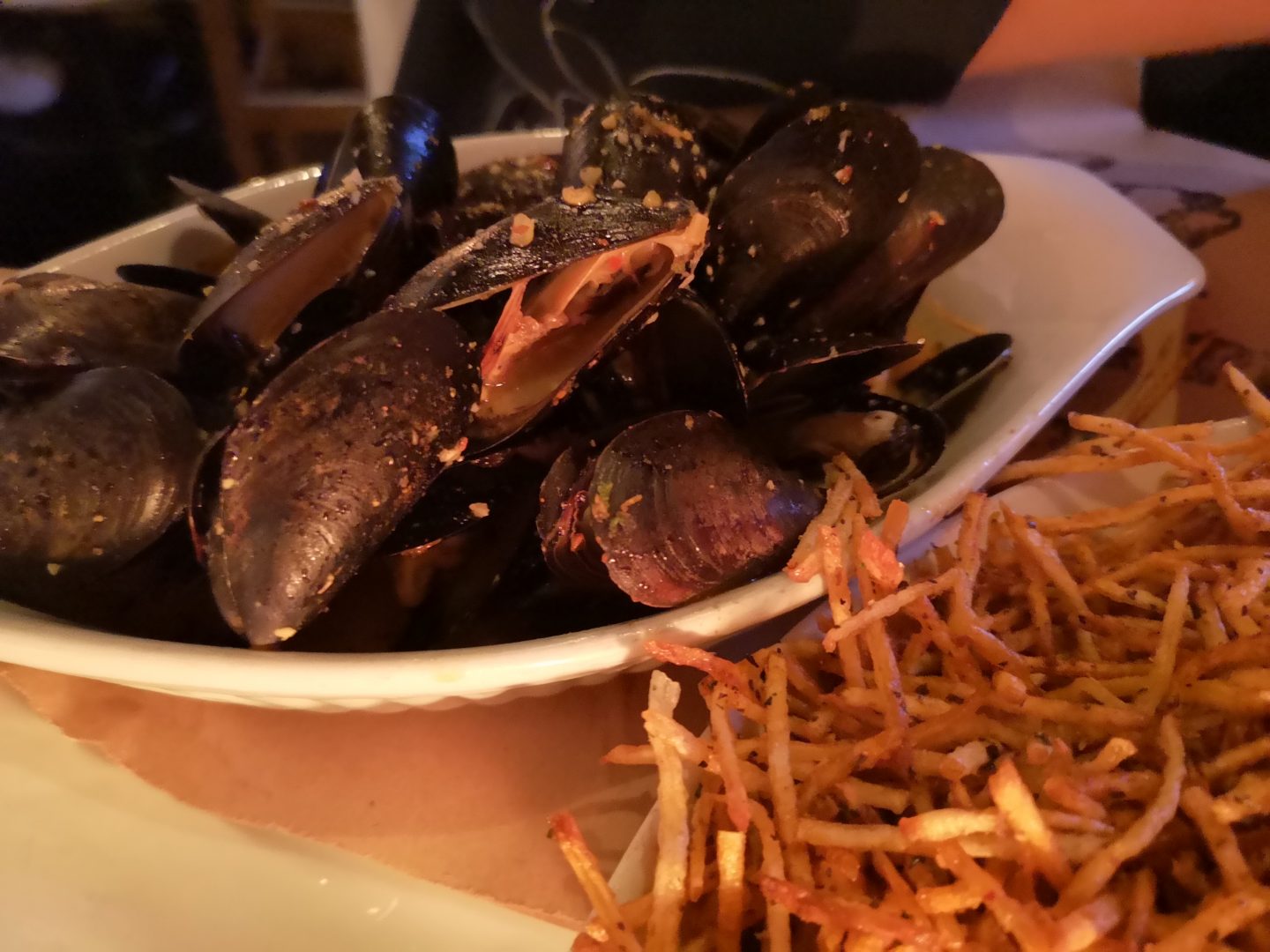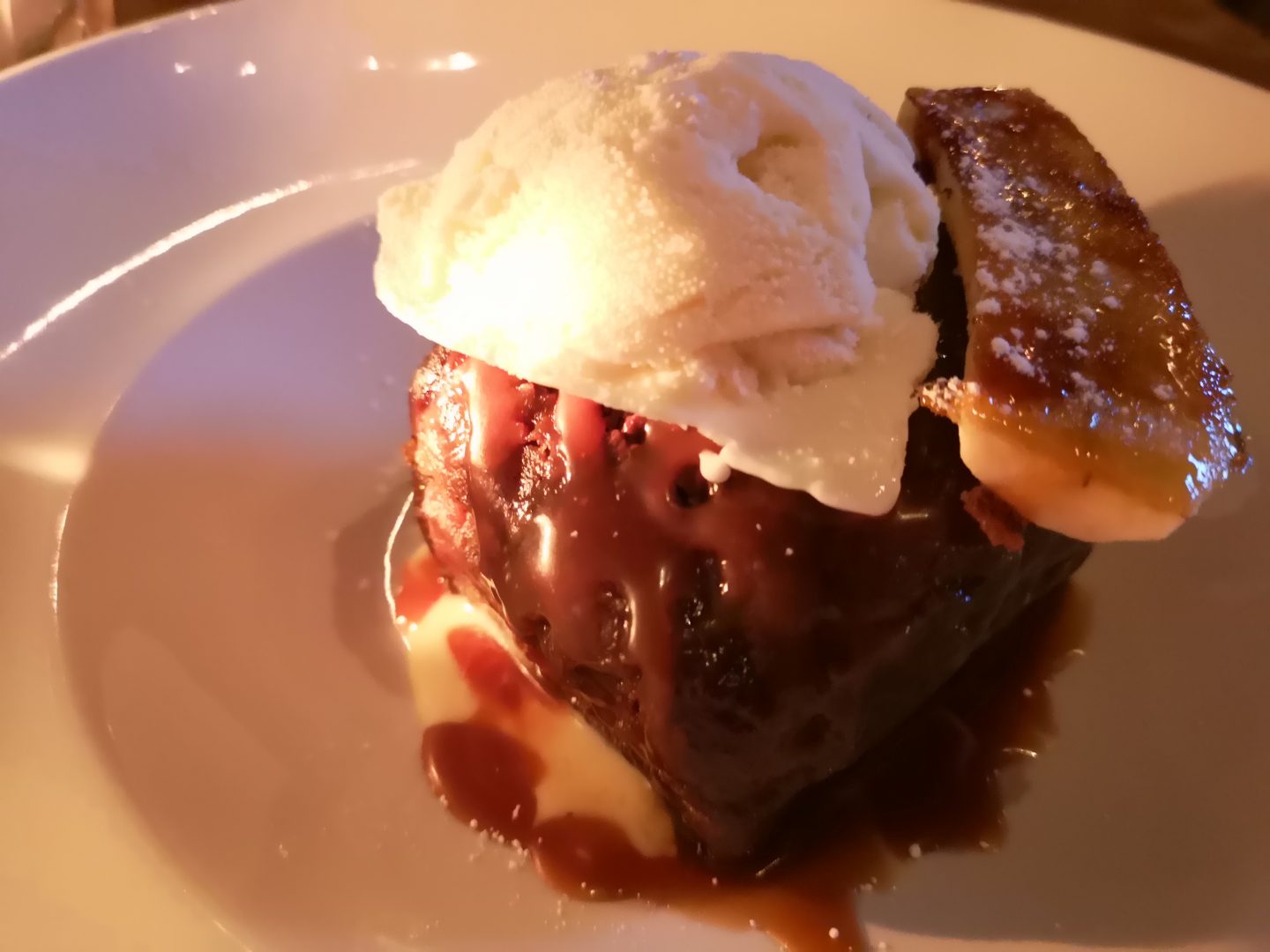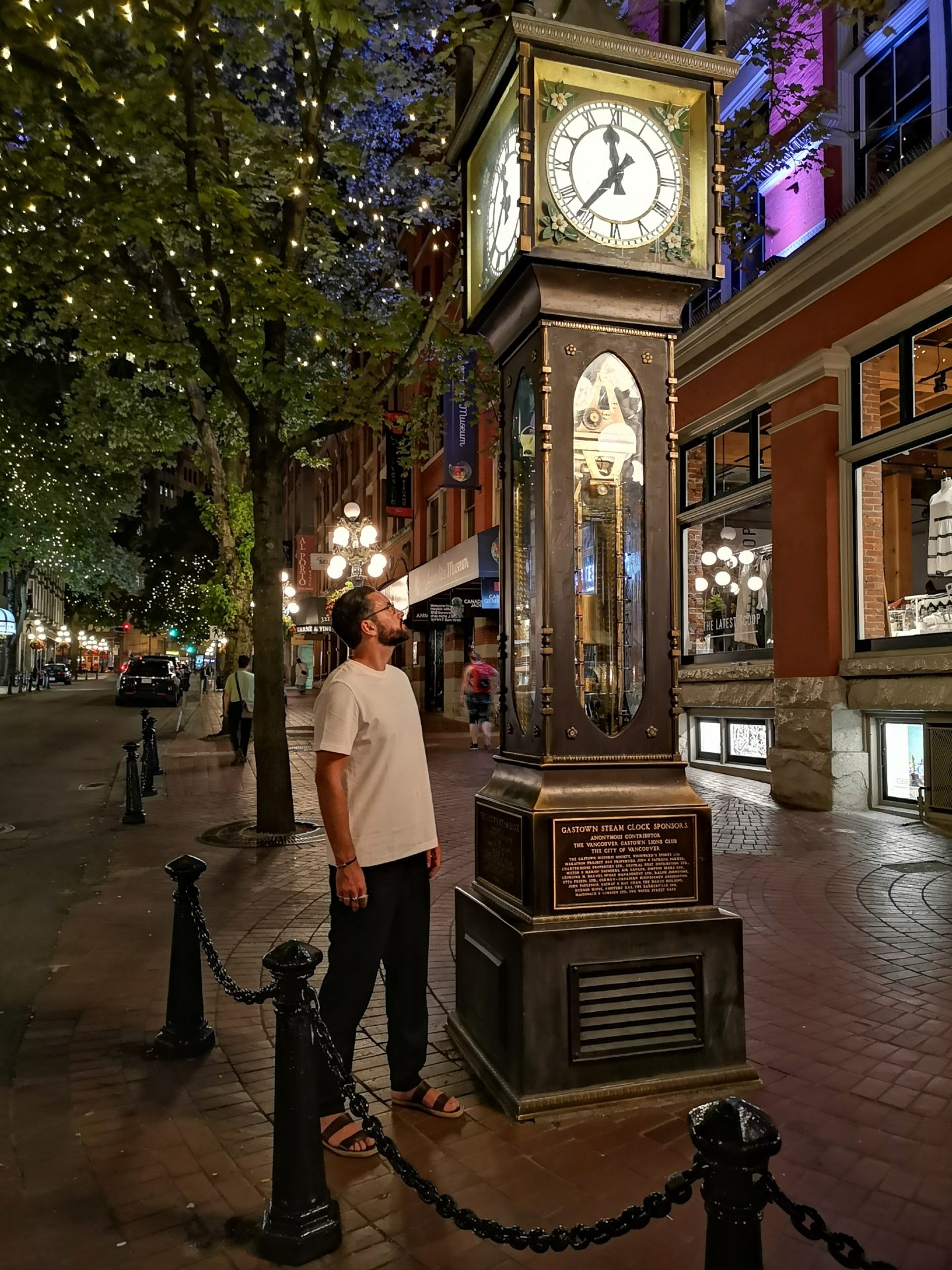 MIKU
You can not visit Vancouver and not try the sushi.  I heard there were over 300 sushi restaurants to try within the city.  But none come with the view that Miku Vancouver has.  Situated right on the waterfront, you can watch the local seaplanes and ferries come in and out of the port whilst enjoying some of the speciality sushi on offer. Although whilst the sushi was divine, the surprise hit was the deep fried brussel sprouts to start with.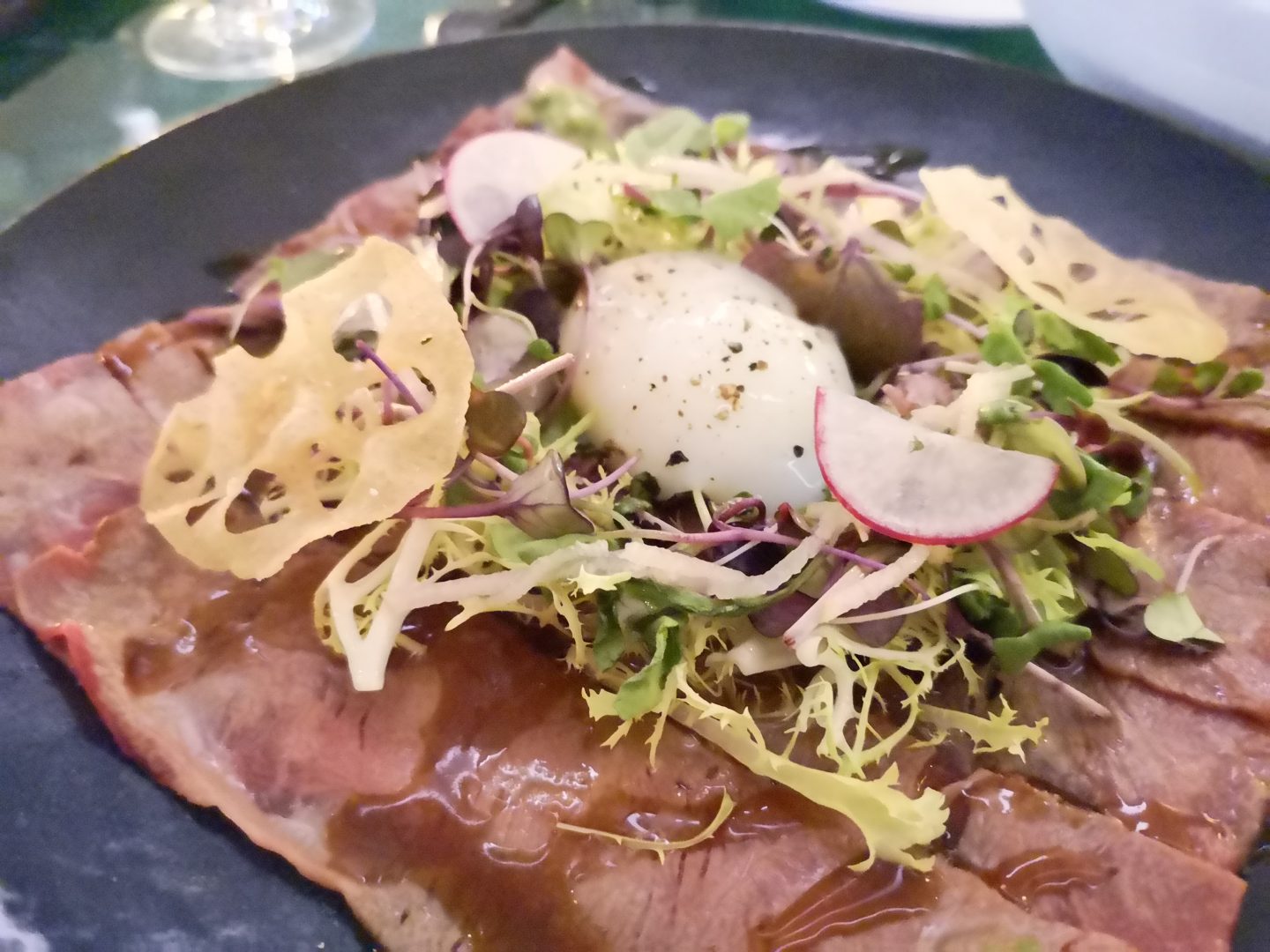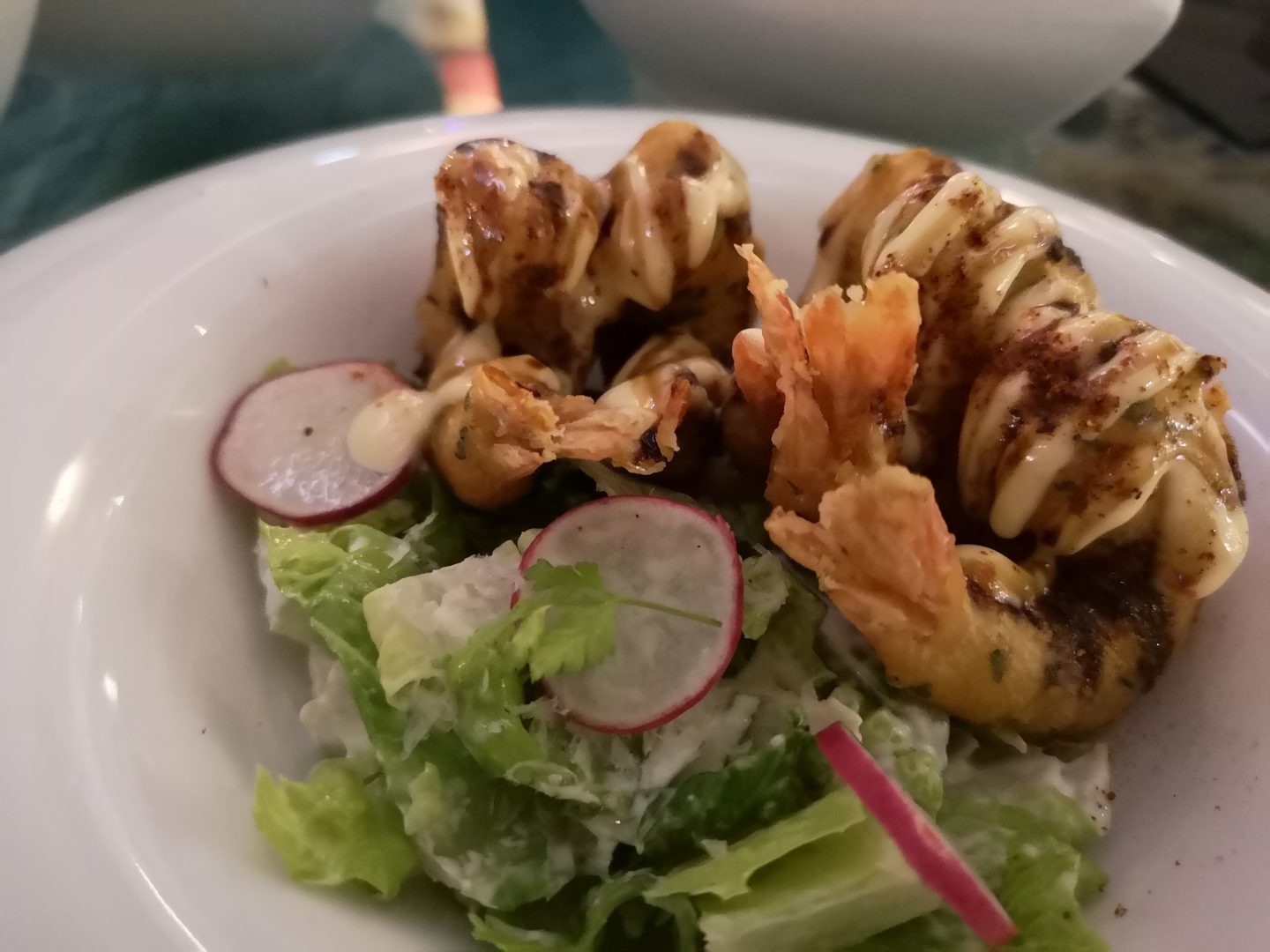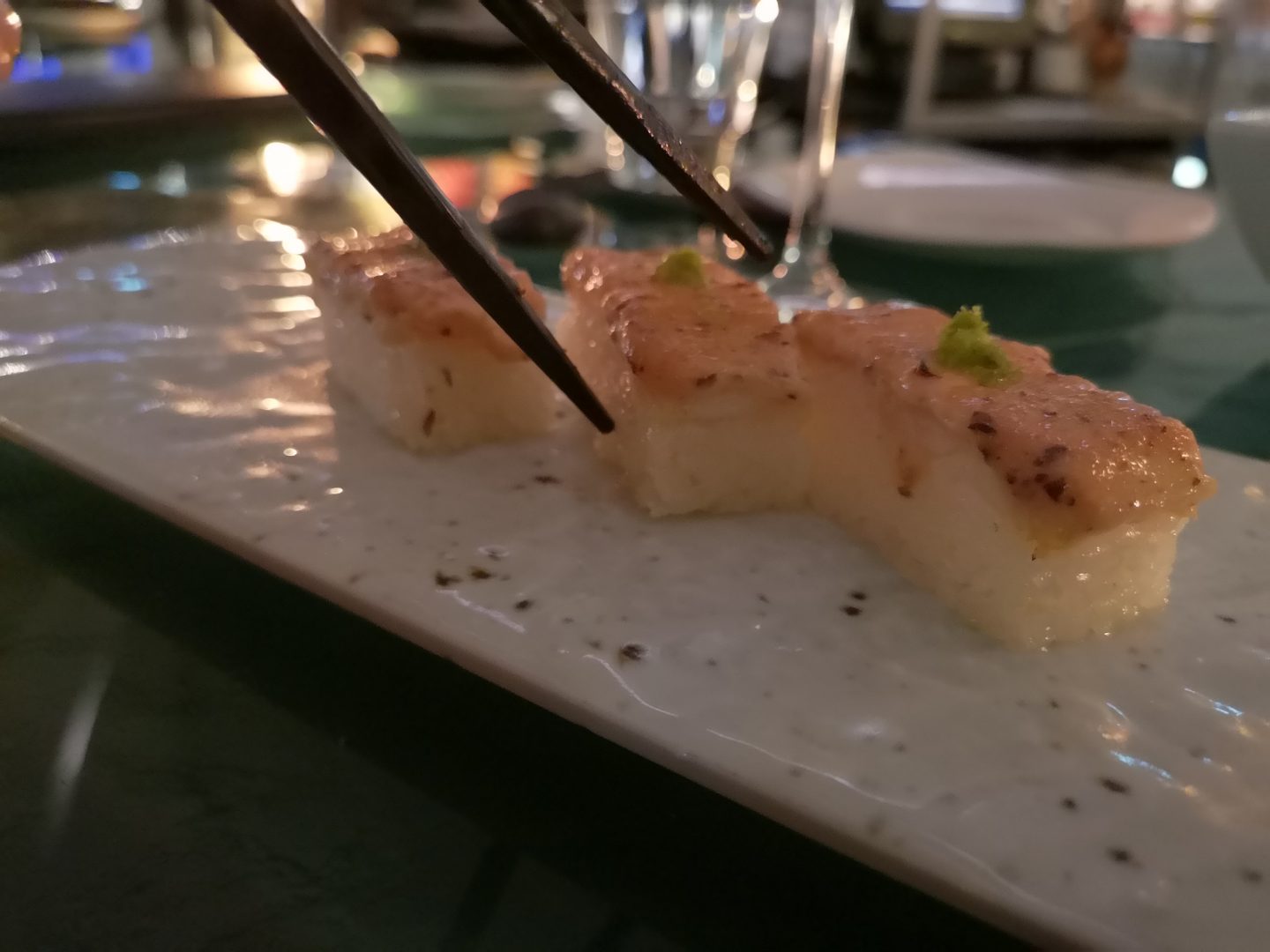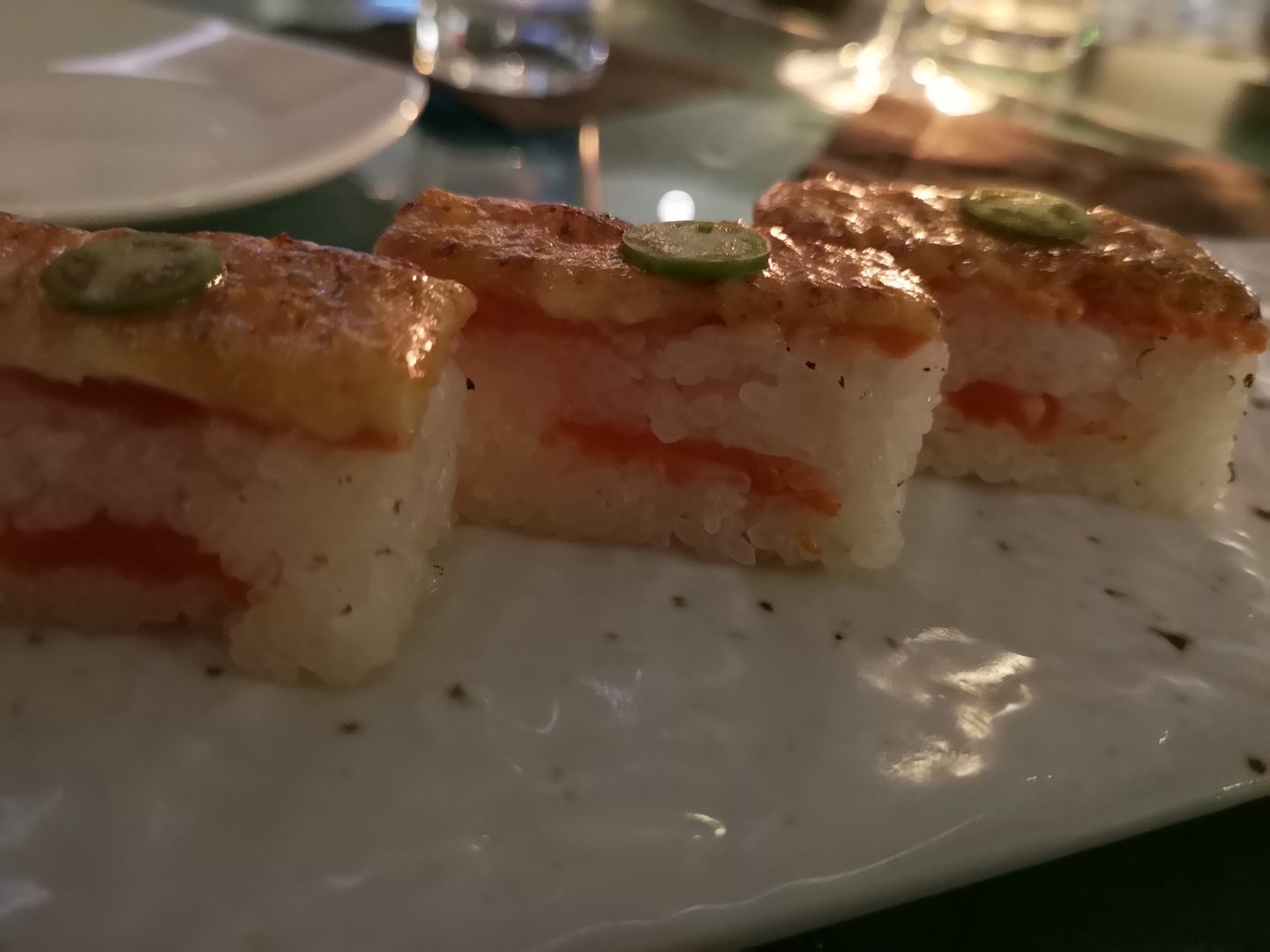 So there you have it, a small selection of some of the best places to try whilst visiting Vancouver. If you follow any of this advice, I hope you enjoy the recommendations.