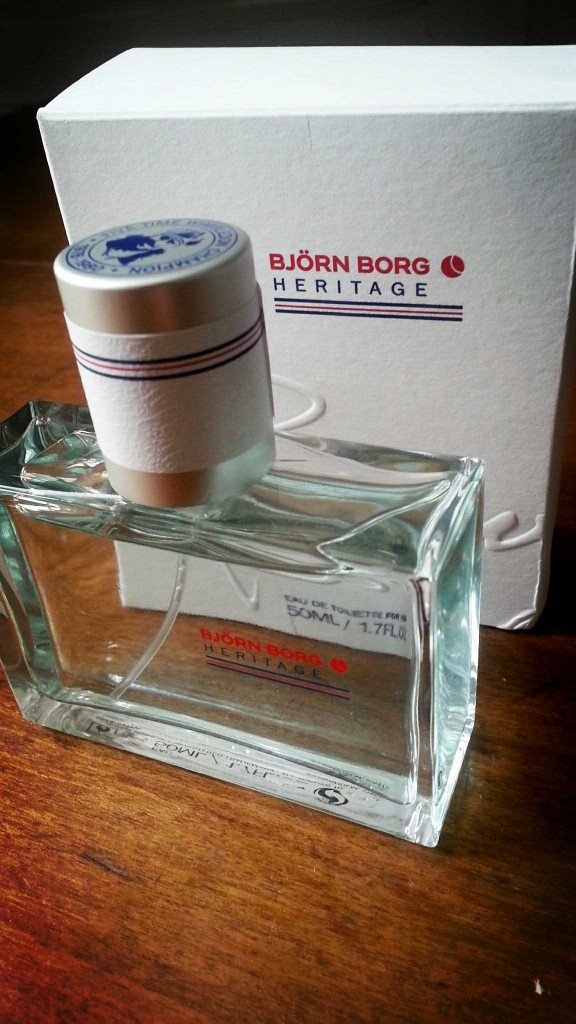 When you have a fragrance made by the  house behind perfumes like Boss Elements
and Marc Jacobs Men to name a few, you pretty much know you are on to a good thing. So when the house was tasked with bringing to life the fragrance of legendary tennis player Björn Borg it was a challenge to take on. The fragrance gives a sporty fresh first impression of bergamot, green apple and bamboo, crowned by touch of hot spice and finished off by an irresistibly manly finale of cedar, amber and musk.  Light, crisp and delightful, it was surprisingly lovely!
"It's very interesting to see how a group of experts imagine the scent of my Heritage. The result is fantastic!" comments Björn Borg on the new fragrance.
Björn Borg Heritage will be launched in spring 2013 and is a available with an Eau de
Toilette and a deodorant stick. It will be available in select stores and in the Björn Borg website.
COMPETITION
However, if you can't wait till then we have one new bottle to give away to you now!  Simply follow me on twitter (@MakethTheMan) and tweet the finish to this sentence 'I want to smell like Björn Borg because…'. Ill pick a winner on Friday the 31st of May. Good luck!