Innocent inspires is a series of one-off events where people discuss, debate and are inspired by the values the brand believes in with the help of a group of interesting people who do brilliant things every day.  Whether the focus is on health, ethics, entrepreneurship, taste or creativity, the events share everything from inspirational tales to tips on the little things you can do to help make the world a little bit better today.
Curated by innocent, each event will be fully immersive, so there won't be boring lectures or numb bums, instead expect laughing, smelling, listening, tasting, jogging, drawing, thinking and, above all, lots of inspiration.  There'll probably be the odd smoothie in there too.
The second series in the schedule was a fascinating affair based around ethics.  You can watch the video about it here now.
#innocentinspires
The next installment is all about learning how to turn an idea into a business.  Hear stories from some of our brightest and best entrepreneurs, be inspired by their lessons, and see first hand what comes from taking a chance on a good idea (as well as knowing when a bad idea like the electric bath is never going to take off).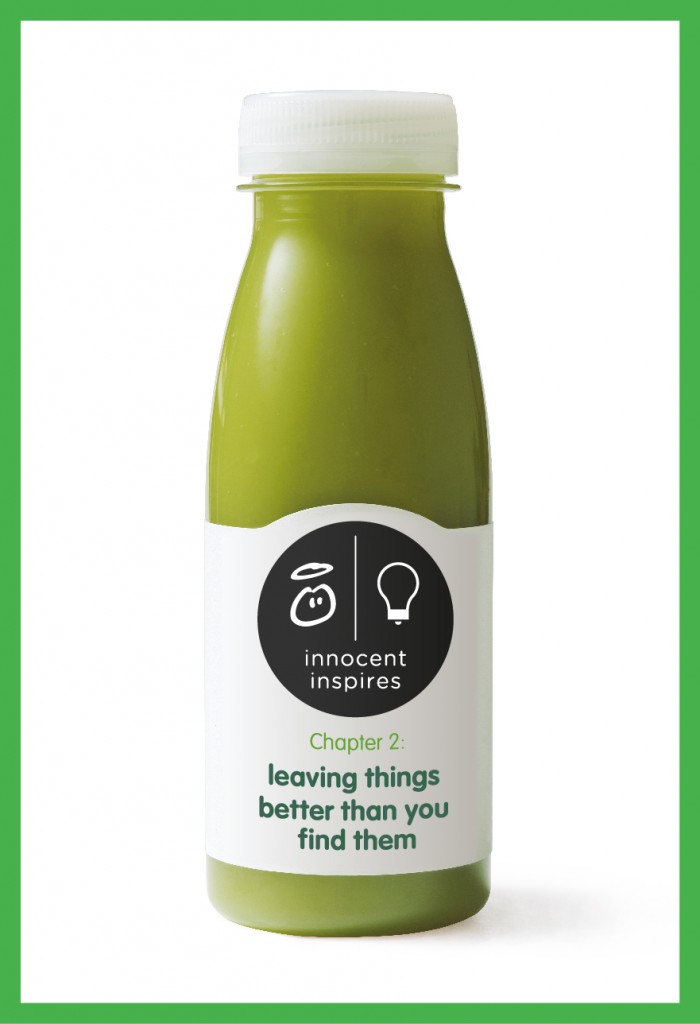 Arrive with a pipe-dream and leave with a business plan, at the innocent school of business on July 24th is the statement of choice for this event. So now is the time people. Get your summer hat on, and be a doer (not a don'ter).