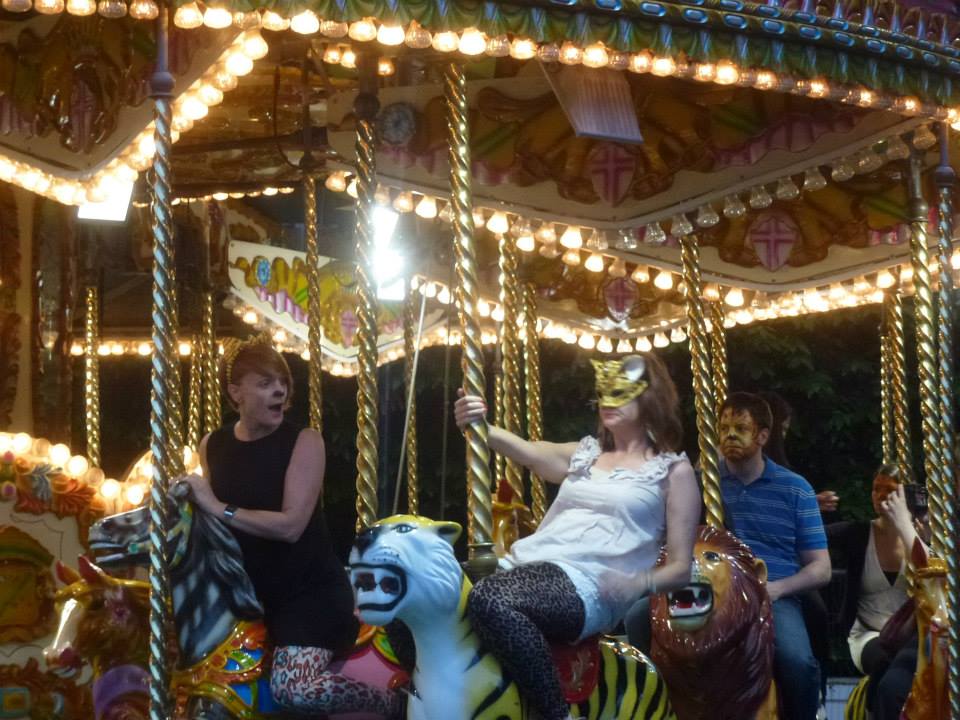 In the summer month of July a strange thing happens at London Zoo.  New night time animals come out to play spurred on by music, drink, laughter, and food they are on a hunt for a good time.  Every Friday night in July the Zoo opens up its doors to the public as a late night party venue in the form of Zoo Lates.
This is possibly one of the best things to do in London!  A bold statement, yes, but a true one.  The Zoo on the night that I visited with my Brother was a beautiful sun filled summers night and the crowds atmosphere as a result was electric.  We descended on the Zoo to find it had been converted into a boutique festival with great food and drink stalls on offer.  As you walked around the Zoo more bars and pop up spaces can be found.  However, my personal favourite had to be the large Play Room.
This was basically an adult sized play tent with massive ball pit, inflatable boxing ring, hula hoops, beer ping pong, and a silent disco outside.  That wasnt all happening in the Zoo though, there was also comedy and cabert in the form of different performers.  FUN!
The whole night lasts from 7 – 10pm and I can only echo how great a time you will have.  These nights are getting very popular though and do sell out. So if you are planning on going next year, then you had best sign up to be first in line now.