Another very tasty meal from Francesca for those pork lovers amongst us.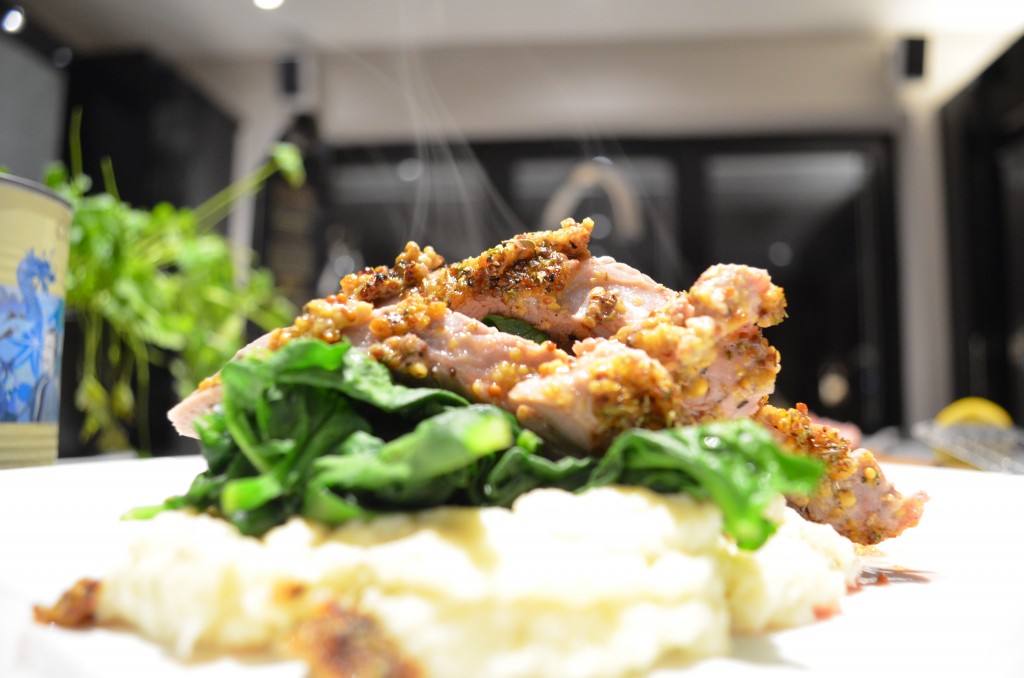 Serves 2
 Ingredients:
500g pork tenderloin
2 sprigs Oregano, finely chopped (dry will do)
2 tbsp Wholegrain Mustard
500g Spinach, well rinsed of sand
Juice of 1 lemon
500g Cauliflower (fresh or frozen)
Olive Oil
 Method:
Preheat the oven to 200C.
Place the tenderloin on a baking try and drizzle with olive oil. Smoother approximately 2 heaped tablespoons of mustard, until well cover on both sides. Add the oregano on top (I have used dry in this picture) and the lemon juice. 
lace the pork in the oven for 30-35 minutes.In the meantime, boil a saucepan with water and cook the cauliflower, approximately 5 minutes from fresh, 2 from frozen.
Once cooked, drain the water, leaving approximately 3 tablespoons of the cooking liquid. With a handheld blender, "whizz" until a pureed, or to your preferred mash consistency! Taste and season. Cover and put to one side.
When the pork is cooked through, remove from the oven and place on a chopping board to rest for 5 minutes.
Heat the puree gentle through, if needed.
Steam or wilt the spinach  – this should take no longer than a minute.
Place the mash, spinach and a few slices of pork with a drizzle of the mustard the juices
Get stuck in!
Love Francesca
x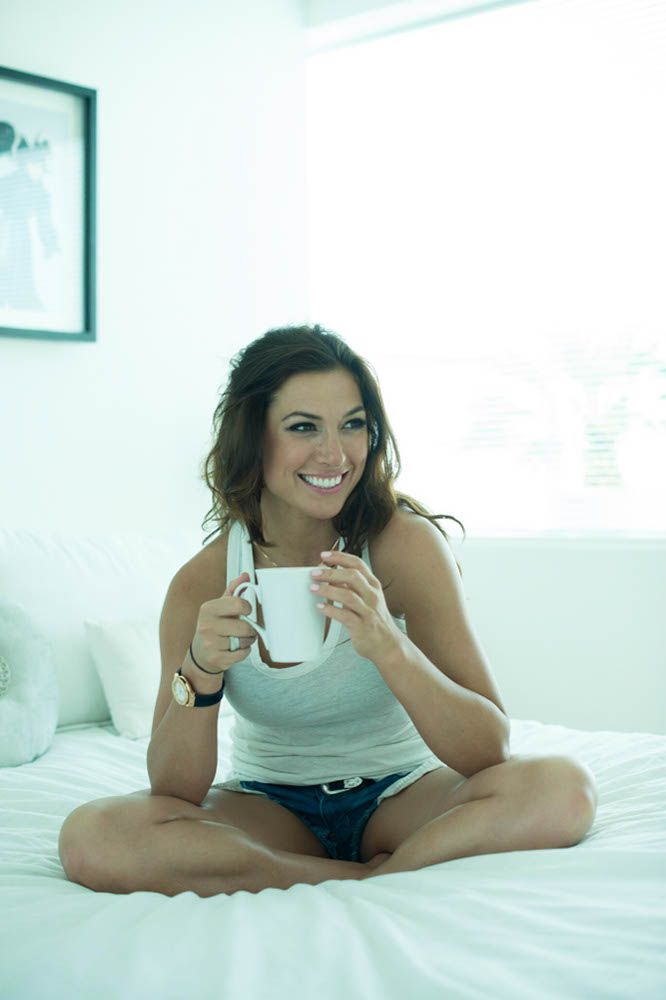 Read more at:
Blog – Francescas Fitness Kitchen
Twitter – @fitnesskitchen