Who doesn't love a tasty tune steak.  Well in this dish, Francesca takes the ease out of making a very healthy dish.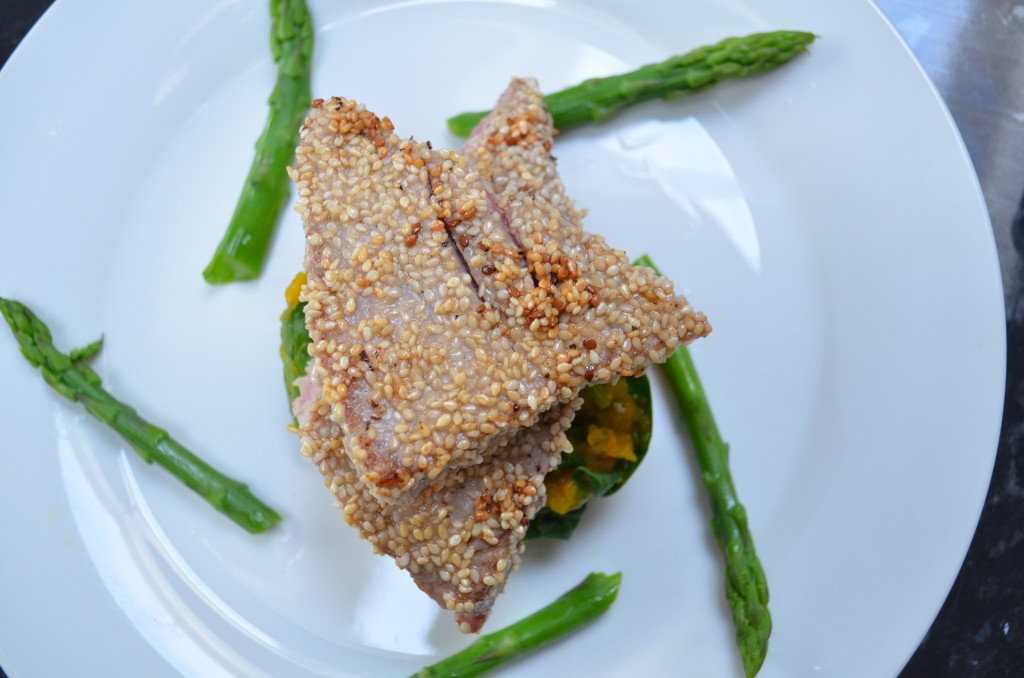 Serves 2
Ingredients
2 Yellow fin Tuna Steaks
½ cup Sesame Seeds
2 Yellow Squash
2 cups of Spinach
1 Bunch of Asparagus
Method
Preheat the oven to 220.
Cut off both ends of the squash and slice into 1.5 – 2inch rounds. Place on a baking tray and cook in the oven for approximately 30 minutes, until well cooked.
Place a thin layer of sesame seeds in a shallow dish and cover the tuna in the seeds. Pop in the fridge until ready to cook.
Once the squash is cooked, remove from the oven and place in a mixing bowl. Using a handheld blender or a potato masher, blitz the squash (including the nutrient rich skin) quickly to a mash.
Mix in the uncooked spinach into the mash. Put to one side.
Heat a pan with a splash of sesame oil and carefully place the tuna into the hot pan.
Cook on each side, for 1.5inch thickness, they will need less than a minute each side to ensure the tuna is rare in the middle.
Remove the fish from the pan and loosely cover with foil to keep warm.
Bring a saucepan of water to the boil and cook the asparagus until al dente, approx. 2 minutes.
When ready to serve, halve the tuna. Plate the mash, and carefully lay the tuna on top. Serve with asparagus s and eat straightaway. 
Love Francesca
x
TIPS:
 *When buying the tuna, it is best to select from a fishmonger, ensuring that the steaks can be cut to your preferred thickness (they are approx. 1-1.5inches in the photos, but obviously you can go thicker if preferred)
*If short on time, you can prep all the veg in advance;
Cook the asparagus for no more than a minute in boiling water, then plunge into ice cold water to halt cooking.
When ready, simply "refresh" (immerse in boiling water to reheat) the asparagus.
Likewise the squash mash; do not add the spinach until ready to heat. Then, as done here, combined the spinach in a bowl with the mash, spoon into ramekins and pop in the microwave for 1 minute.
Then all you need to worry about is not over cooking the tuna!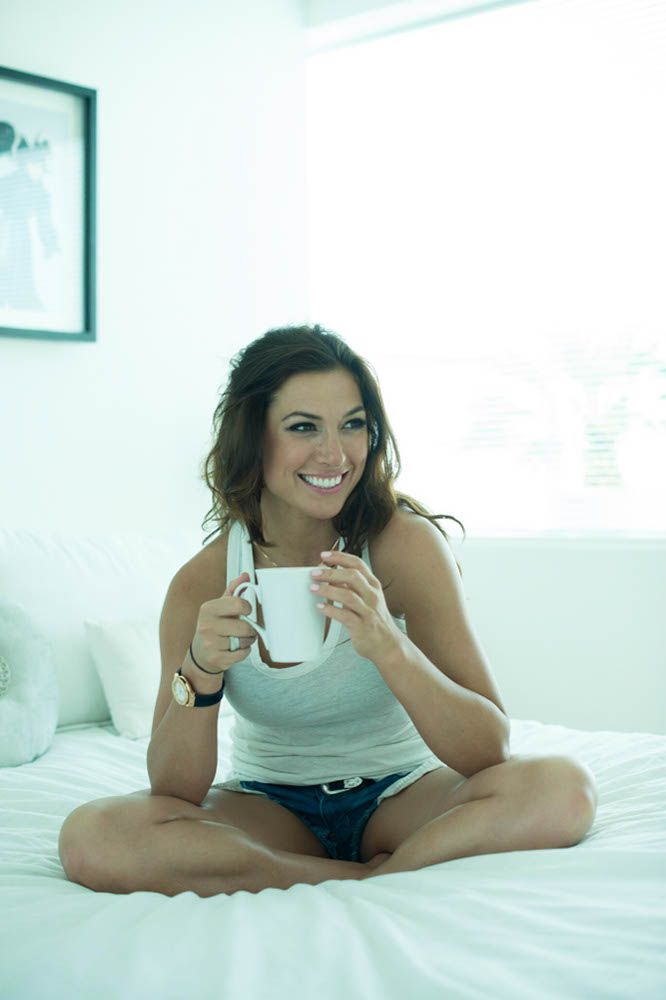 Read more at:
Blog – Francescas Fitness Kitchen
Twitter – @fitnesskitchen