Francesca's burger recipe is one that anyone can make and forms a meaty yet nutritious quick meal.  So what are you waiting for, go and start making it!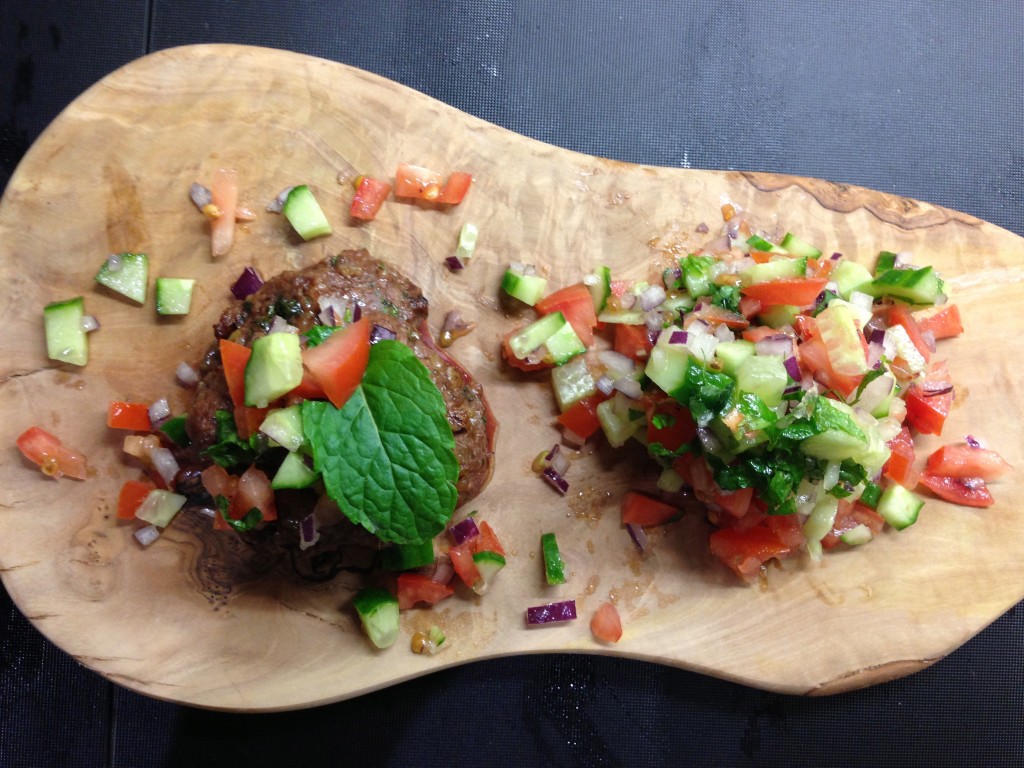 Serves 2. Prep 15 mins. Cooking Time 8 mins
Ingredients
Burgers:
½ small white onion, finely diced
150g Lamb, minced
1 level tablespoon Parsley, finely chopped
1 level tablespoon Mint, finely chopped
Tomato Puree (optional)
½ teaspoon of cinnamon (optional)
Salad:
3 Fresh plum tomatoes, diced
½ large cucumber, diced
¼ red onion, finely diced
2 heaped teaspoons Parsley, finely chopped
2 heaped teaspoons Mint, finely chopped
Splash of Olive Oil
Method
Preheat the grill to 220
In a large mixing bowl, combine the burger ingredients. Mix well – this often calls for getting your hands involved!
Using your hands, make palm sized burger "balls" and place on a baking tray and put to one side.
In another bowl, combine all the salad ingredients and a splash of olive oil. Taste. Add more mint / parsley / olive oil if needed.
Using the palm of your hand or a fish slice, press firmly down on the burgers to create about 1-1/2 inch thick burger, or to your preference.
Pop under the grill and cook for approximately 4 minutes each side.
Serve with the fresh salad and enjoy!
Love from Francesca
x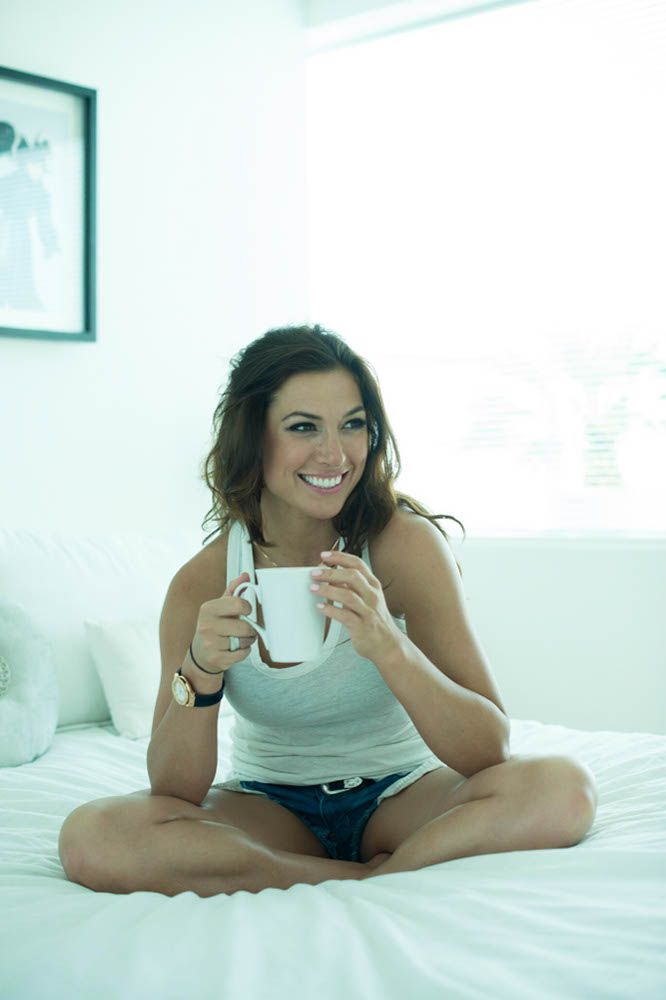 Read more at:
Blog – Francescas Fitness Kitchen
Twitter – @fitnesskitchen