A unique blend of the old and new schools, the Polaroid Socialmatic camera combines the nostalgic appeal of vintage Polaroid instant cameras with the modern convenience of being able to instantly connect and share via major social media networks using the camera's built in Wi-Fi® and Android™ interface.
"We are very excited about the partnership with Socialmatic and the pending launch of this remarkable camera," said Scott W. Hardy, President and CEO of Polaroid. "Polaroid was the original social network: allowing people to instantly capture, print and share life's moments in a way that had never been possible before. This relationship with Socialmatic allows Polaroid to come full circle and once again allow people to capture and share images in ways that are only possible with a Polaroid camera in their hands."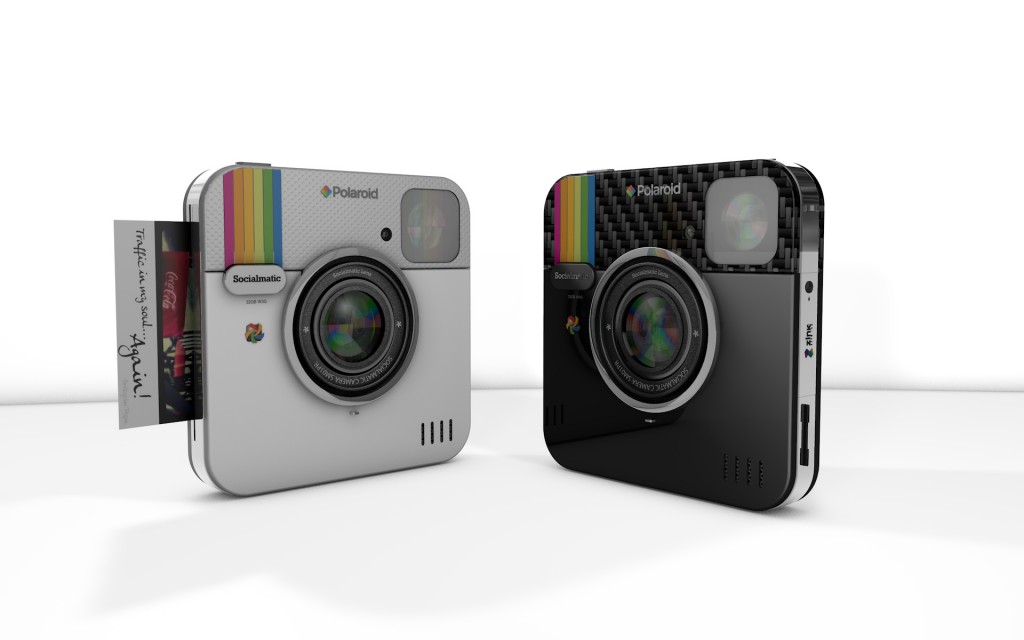 Instant Posting
The Polaroid Socialmatic camera will change the way consumers look at digital cameras with its unique square shape and vintage design. Consumers will have the choice of using the 14 megapixel front-side camera or 2 megapixel rear-side camera to capture and immediately post images to their favorite social networking sites, via built in Wi-Fi. If Wi-Fi isn't immediately available, the camera will easily pair with consumer's smartphones via Bluetooth® to enable instant sharing from virtually anywhere.
Zero Ink® Digital Printing
Of course, the Polaroid Socialmatic camera will allow users to select, print and share images instantly on ZINK Paper® featuring the ink-free Zero Ink® Printing technology by ZINK Imaging. Prior to printing, images can be touched up, edited, and consumers can add clip art, icons, or text to any image prior to printing or posting. When ready, the user just presses print and the PolaroidSocialmatic camera will automatically print a 2X3 inch full-color sticker-backed ZINK photo in under a minute.
Easy to Use
The Polaroid Socialmatic camera will utilize an Android operating system, providing consumers with a familiar, easy to use interface and a broad range of creative capabilities and apps. The camera will feature a 4.5" touchscreen LCD display for easy navigation and an LED flash for great images even in low light. Consumers will be able to save their images to a Micro SD card or to the camera's 4GB of internal storage.