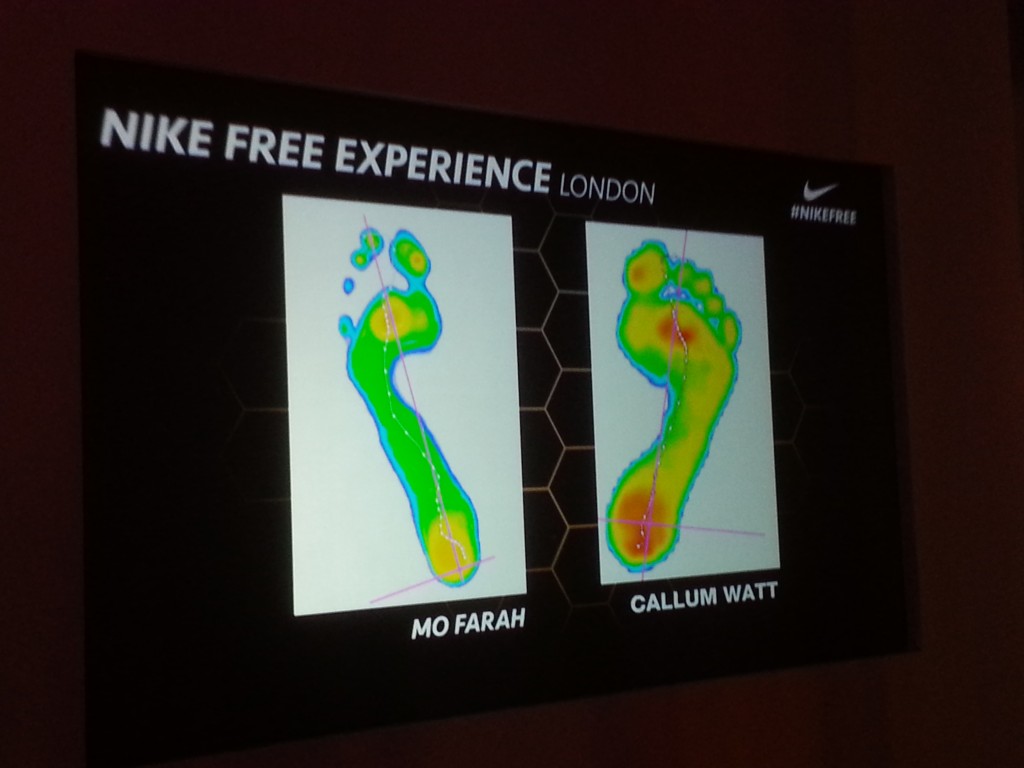 Nike Free Run is 10 years old now.  So to celebrate this fact and all the innovation that the brand has put into footwear development, I was invited to a special day to learn more about it.  At it I had my foot pressure measured to see if I was slightly imbalanced and how Nike Free could improve my running.  I was pleasantly surprised that my right foot was actually very well balanced (and almost akin to the might Mo Farah's).  However, my left foot not so much!  Oh well…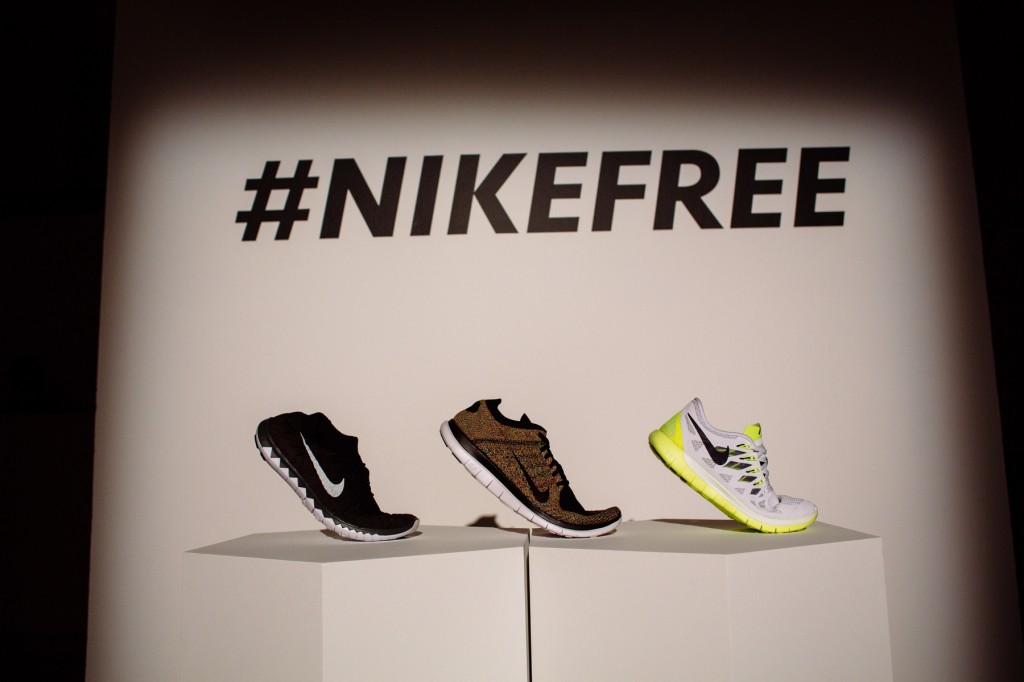 Nike's natural motion idea and how they design trainers around individual feet is at the heart of what the brand does.    As Nike co-founder Bill Bowerman put it:
"It's all about the feet — it's not about the shoes." 
For more on Nike Free check out the video below and the following Nike News.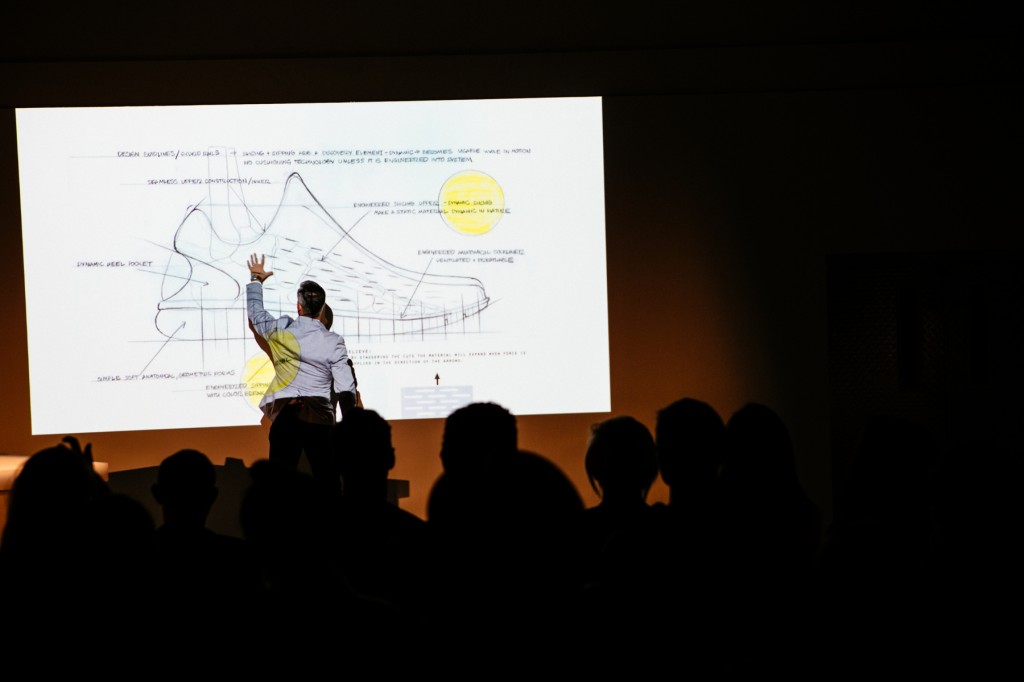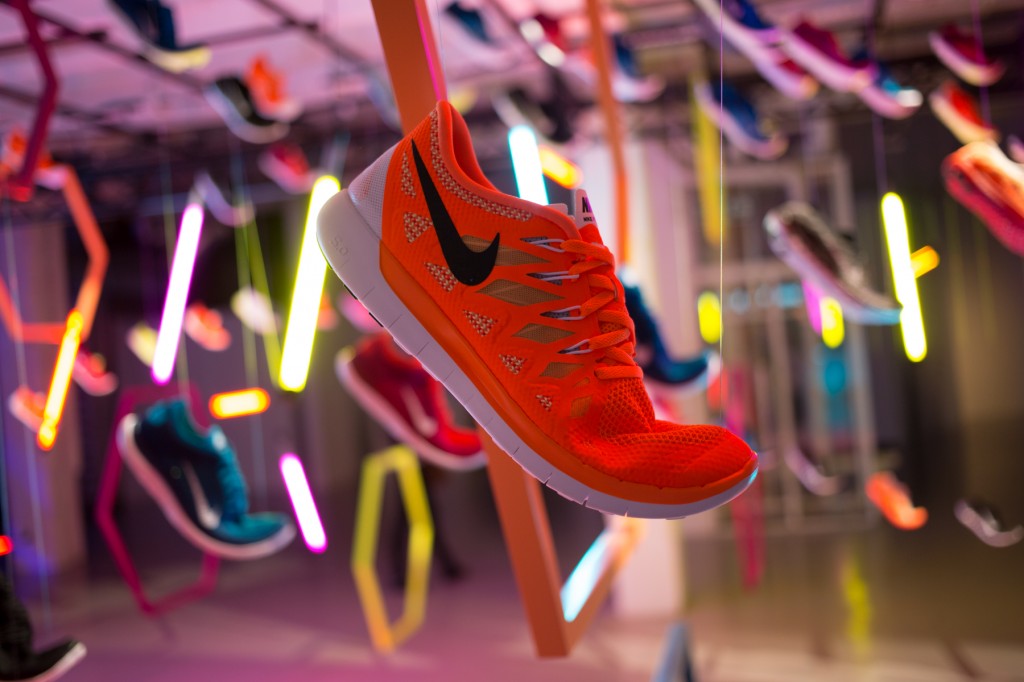 Nike Running Senior Footwear Design Director Rob Dolan introduces the summer 2014 Nike Free 3.0 Flyknit, Nike Free 4.0 Flyknit and Nike Free 5.0.