If you have ever enjoyed a night out with me, you will know I am very partial to an Old Fashioned cocktail.  Some say it is the original cocktail and can be traced back to the 1880's, as its simply alcohol mixed with a handful of ingredients and is not diluted with fruit juices (like many of today's cocktails).  However,  I am not that fussed with being a perfectionist, as a cocktail like any other drink or food, is such a specific and individual thing.  Knowing this I have created many a different type of Old Fashioned for my friends over the years.  Sometimes its a pure classic (Whiskey, Ice, Sugar, and Bitters stirred until chilled), sometimes its a spicy one with chilli added, other times its diluted with a splash of fruit juice (the ladies in my life seem to love this one) which I call my Metrosexual Old Fashioned.
So with this in mind, lets get into how to make the Metrosexual Old Fashioned shall we.  First, and most importantly you start with the Bourbon.  My go to choice has to be WOODFORD RESERVE.  This delicious Kentucky bourbon is one of the finest on the market. With tasting notes of honey and spice, plus winter spice and butterscotch its amazing on its own over ice, or within my signature Old Fashioned.  Other key ingredients that you will need are solid glassware, muddler, morello cherries, slice of orange, orange bitters, sugar syrup, lots of ice and (if you want to dilute slightly) some rhubarb fruit juice.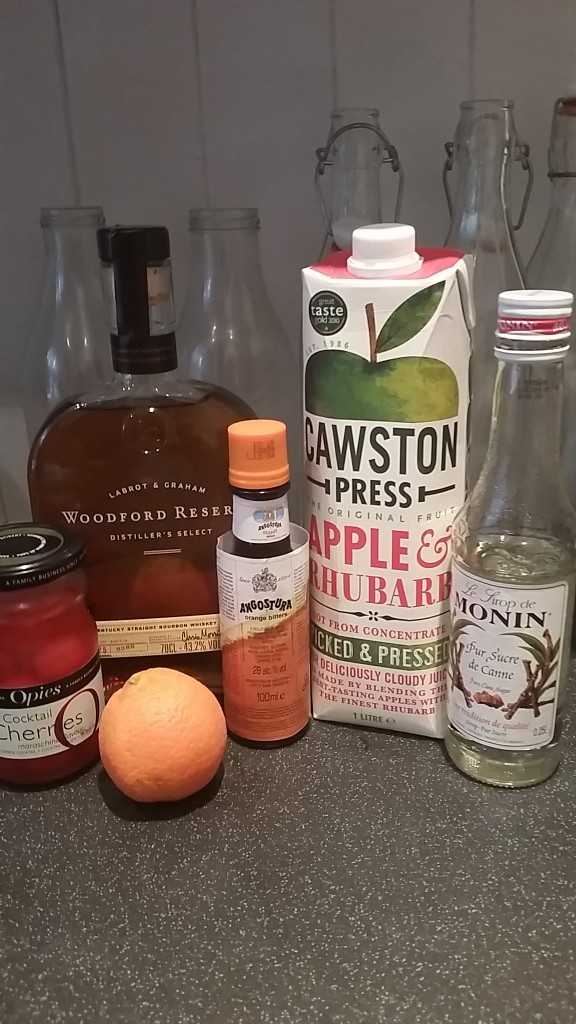 First start with 3 cherries in the bottom of the glass, and then add a slice of fresh orange.  Muddle together and then add a dash of sugar syrup and 3 dashes of orange bitters.  Then give everything a good stir.  Now add in a good double measure of Woodford Reserve and fill the glass with ice.  Then start stirring again.
Keep stirring!  Yes, you want to make sure that you chill all the ingredients in the glass so a gentle but substantial stir for at least a minute will do the job.   Once you can feel the side of the glass as cold you will know the drink has been chilled through.  Some of the ice may have melted now, so top up with extra ice and you are good to go.  For those that want it that bit fruitier or sweeter then you can add a dash of Rhubarb juice, which goes brilliant with the drink.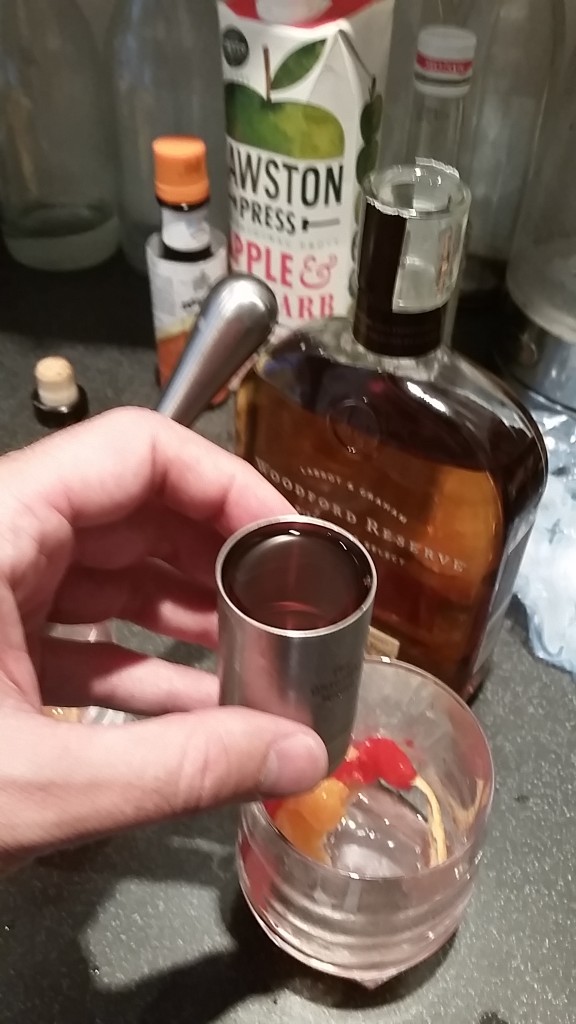 Finally, take a seat with your loved one, give them a cheers and sit back to enjoy your Old Fashioned.  Bliss in a glass! That's my way of making them, but how would you do it?