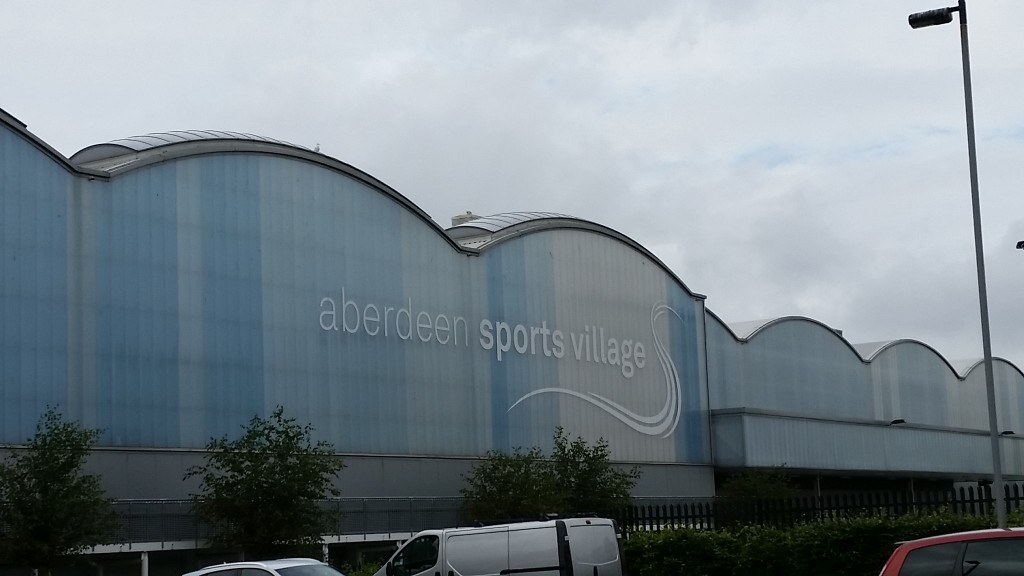 On a recent trip to Aberdeen I found out that the new Aberdeen Sports Village had opened an Aquatic Centre.  This was very exciting news for me as I love to swim, and the opportunity to test out a brand new Olympic swimming pool was something that I just had to do.
On arrival at the Sports Village I was taken aback by how big it was.  The University of Aberdeen, Aberdeen City Council and sportscotland have really invested into a massive complex that can allow anyone to take up a sport, have some fun and enjoy getting fit.  Just being in the place makes you feel healthier, check out the 360 degree virtual tour of the facilities to get an understanding of what I am talking about.
Whilst the Sports Village has everything from indoor football pitches, squash courts, huge gym, plus a host of outdoor facilities I was there to test the new Aquatic Centre's pool.  
Offering the public access to an Olympic standard 50 metre pool, 25 metre pool with diving boards up to 10 metres and a sauna and steam room it really does have everything a swimmer needs.  Full details below on what is available:
50m, 10 lane training and competition pool – a dividing boom will allow the pool to be split into two distinct areas
25m pool with full floating floor and full diving facilities including springboards and platforms up to 10m
Spectator seating for 600
Sauna
Steam Room
Exercise Studio
Cafe
The water was a gem to swim in; very clear, non-exsitant chlorine smell, good PH balance and well just lovely.  I can not highly recommend visiting this place.  Great fun for series swimmer, or just for families in the other pool. If you live in Aberdeen and love the water as much as I do then make sure you go.