If you like movies, then you must try Secret Cinema.  Ive been going to the immersive cinema experience for a number of years now.  Ive followed them as they have grown and attended some of the best nights in London that I have had.  The concept is simple, they pick a movie and location and then bring the movie to life via actors, props and whatever else is required.  The end result means that when you turn up to the 'screening' you feel like you have walked on to the set of the film.  Brilliant stuff and for those that make the effort to dress up (almost every does as thats the point!) in the theme its even better and adds to the occassion.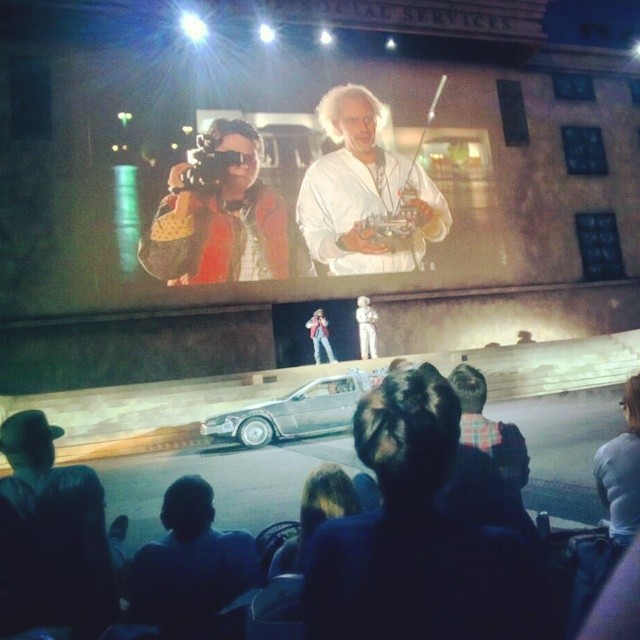 However, since Secret Cinema decided to put on Back to the Future they have struggled with the immense size of the project.  Delayed by over a week, and a massive failure to communicate with fans new and old has seen some of the brilliant work by Secret Cinema team tarnished and damaged the good name of the brand.    Im not going to dwell on this, you can look at their Facebook page if you want to see all the comments of complaints, although I do wonder why a brand built on social media decided to do the common sin of social by not responding to complaints.  Anyway….

On Thursday the 31st of July Secret Cinema's Back to the Future project opened, and I was there to witness it.  From the moment I arrived at Hackney Wick and was greeted by students from Hill Valley, skater park kids and USA police actors I knew this was going to be special.  The walk from the station to 'Hill Valley' amplified the excitement as you could see the set from afar was huge.
Whilst I dont want to spill all the beans on the night, if you are going here are my top tips:
Take your phone.  They ask you not to, but thats silly.  Just dont use it whilst there as it spoils it for everyone.
Take a blanket or some cushions plus something warm to wear as youll be sat on the ground outside.  If it rains you are in trouble, as its all outdoors.
Take plenty of money, as food and drink is pretty expensive.  Whilst there is plenty of opportunity for drinks from a number of stalls, it took me an hour to be served at the diner so eat beforehand or eat as soon as you get in.
Dress up and enjoy the whole night. Its suppose to be fun and IMMERSIVE, so get involved with the actors and dont take the whole thing too seriously.
Do stay until the end, as its brilliant but do figure out how you are getting home beforehand.  It finishes at midnight and most tubes have stopped running by then.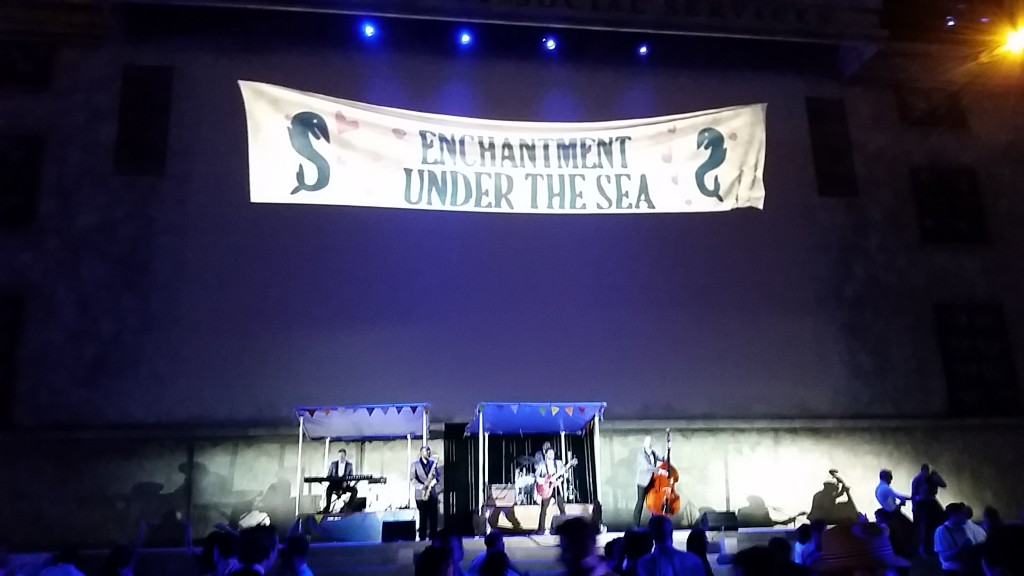 If you follow all of these rules (and even if you dont) im sure you will love the event.  I know I did, and Ill happily be going back to another Secret Cinema event sometime soon.