There is nothing like loving a particular drink, then falling in love with it all over again!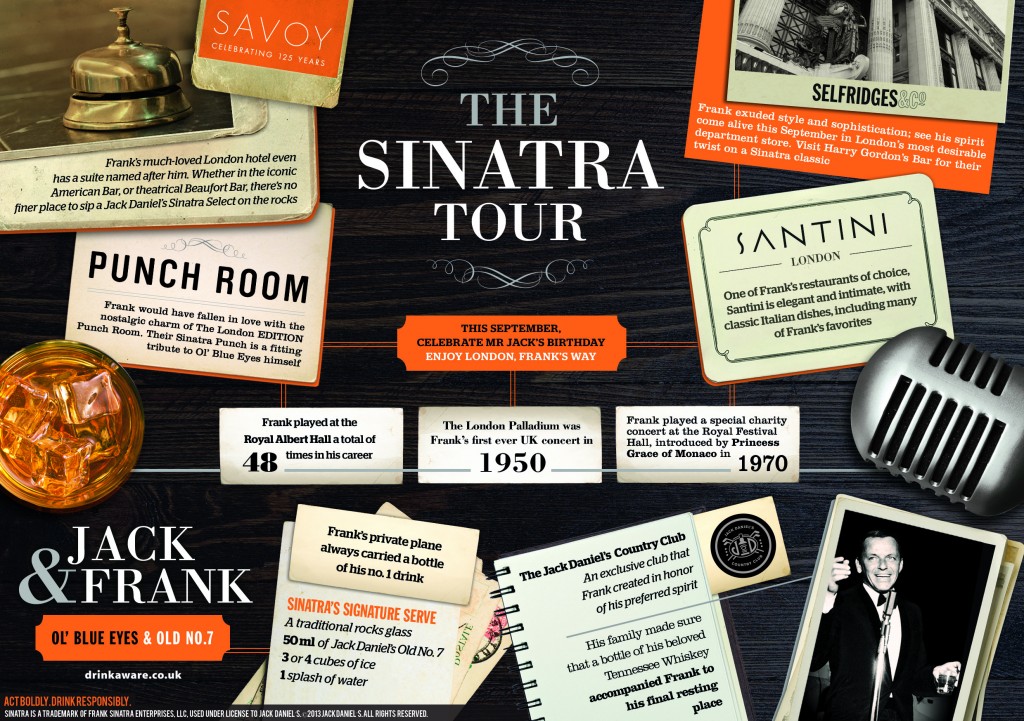 Last Thursday I was invited to the Savoy Hotel in Strand, for a Jack Daniels tasting session to launch Sinatra Select. Firstly the Savoy is an amazing hotel and a completely different world inside (The marble however is a nightmare for getting phone reception inside!).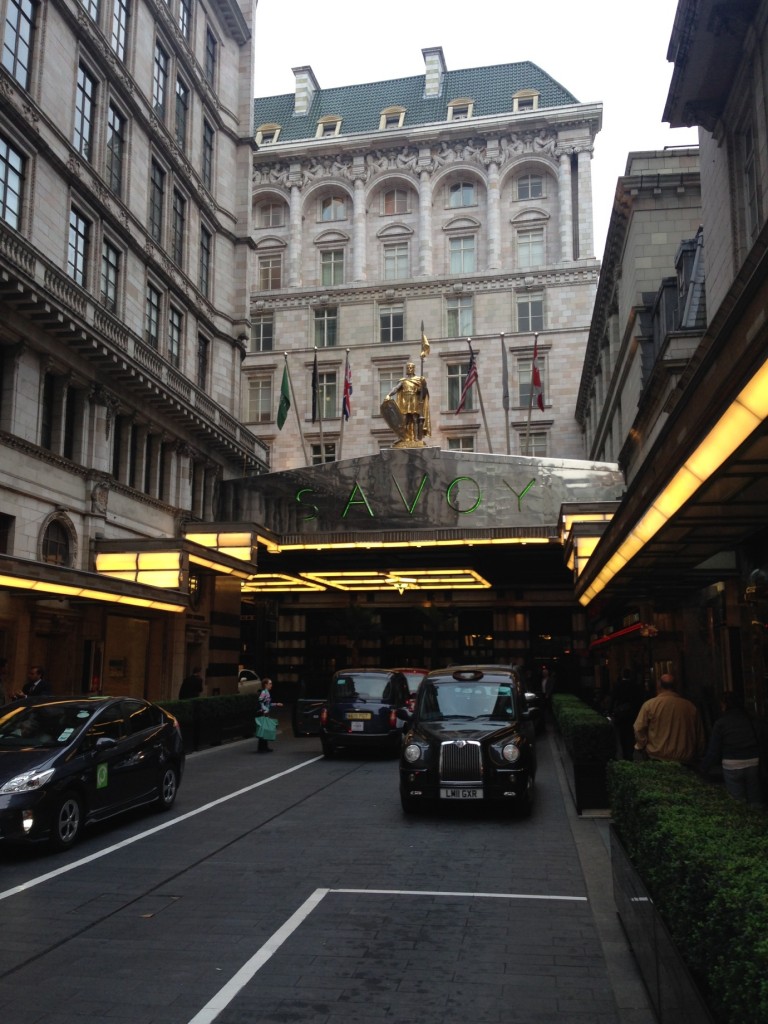 Here is Jeff. Personally for me, he is one of the coolest guys I have met! He was born in Jacksonville, where he earned his engineering degree after college. He worked for several companies in the US, such as; Pringles and Sunny Delight. Jeff is one of the few master distillers for Jack Daniels and also the first to have not grown up in Lynchburg.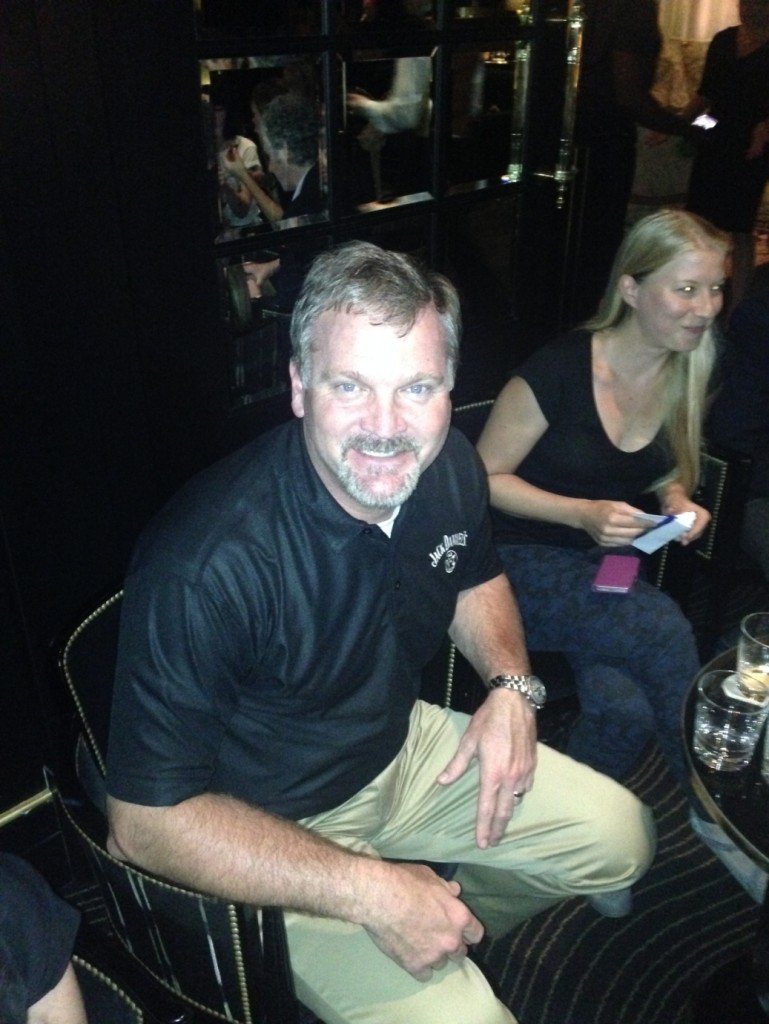 JD is a Tennessee Whiskey but by law, classed as bourbon because of how it's fermented. The difference with Tennessee whiskey is you cannot re-use the barrels. These barrels have a 60 year life and JD only uses the barrels once! This explains why it has always been my favourite tasting whiskey, by a country mile.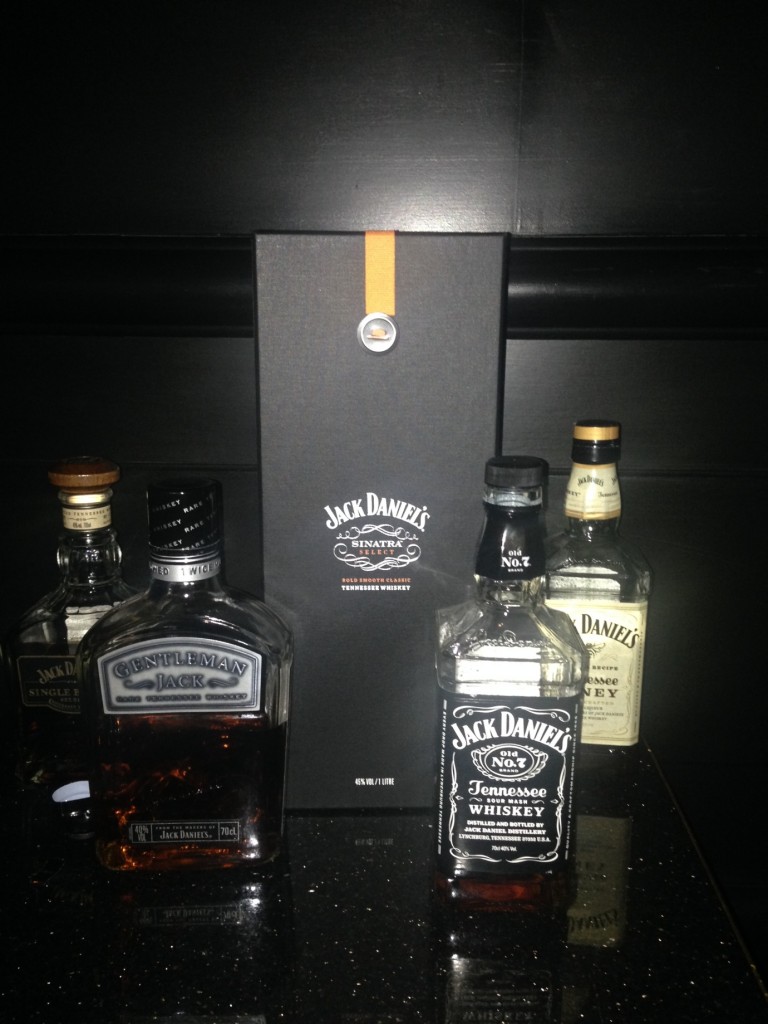 The session kicked off with Gentlemen Jack and it's only right that I share this with you all: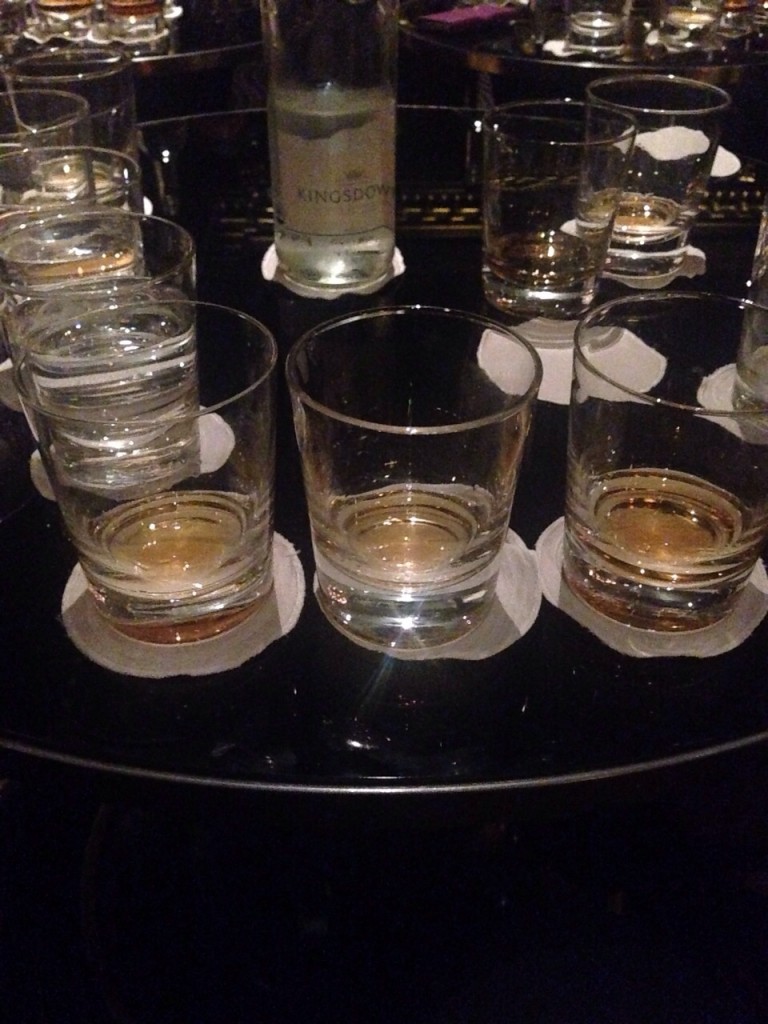 1. Gentlemen Jack: (launched 1988)
Gentlemen Jack brings a slight tingle forward to the tip of the tongue, then giving the full flavour on the body of the tongue. There is a warm feeling at the throat where the charcoal maturing taste comes in to play. Recommend it be enjoyed as a sour, as it gives a good sweet and sour mix. Best drink: Manhattan or whiskey sours.
2. Single barrel (launched 1997)
This leaves a lot of flavour rocking up in the back of the mouth/throat. It's not overpowering, as it's on the higher end of the maturity scale. For a whiskey it sits in the balance between sweet and oak-like, with a creamy feel to it and sweet taste. I really liked this one because it was an easy one to drink, in terms of flavour.
Best drink: old fashioned (my personal favourite), on ice with the added orange zest! Or have it on the rocks!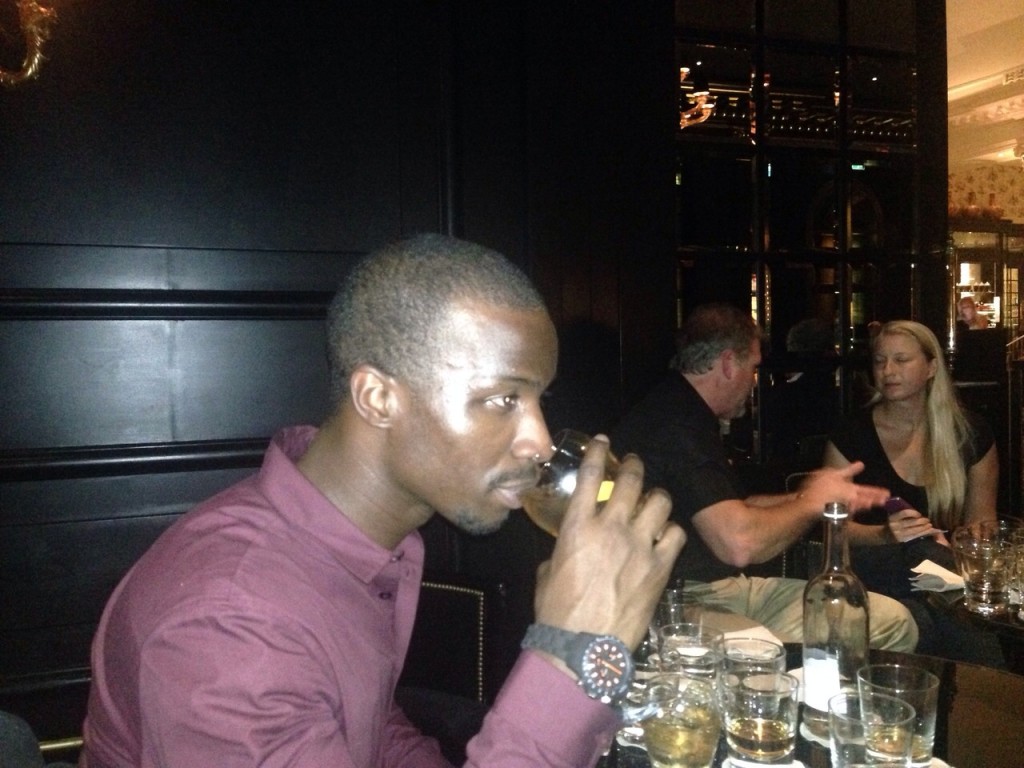 3. Old no7: (launched 1904)
Jack Daniels first goal medal was won through the old no7! It is the most broadly distributed type of JD, going to 160 countries.
As the original distilled Tennessee whiskey this is what Jeff described as 'balanced'. You don't feel it at the bottom of the tongue or the tip of the tongue. It's literally at the roof of the mouth!
As someone who has been drinking the old no7 for a very long time, it was so refreshing to taste this with a different mindset. It's brought a lot of love back for this and I haven't stopped drinking it all weekend!
Best Drink: The signature mix with coke, or on the rocks
4. Jack honey: (launched April 2011)
Jeff noted that this is more of a liquor (due to its honey mixture) Created based on the competitor activity to whiskey. It is very easy to drink, with the honey taste so take your time.
A great one to drink with a mixer and one I would recommend to those who aren't used to the JD just yet.
Best drink: A splash with a cup of tea or coffee!!
5. Sinatra Select: (launched 2012 duty free only)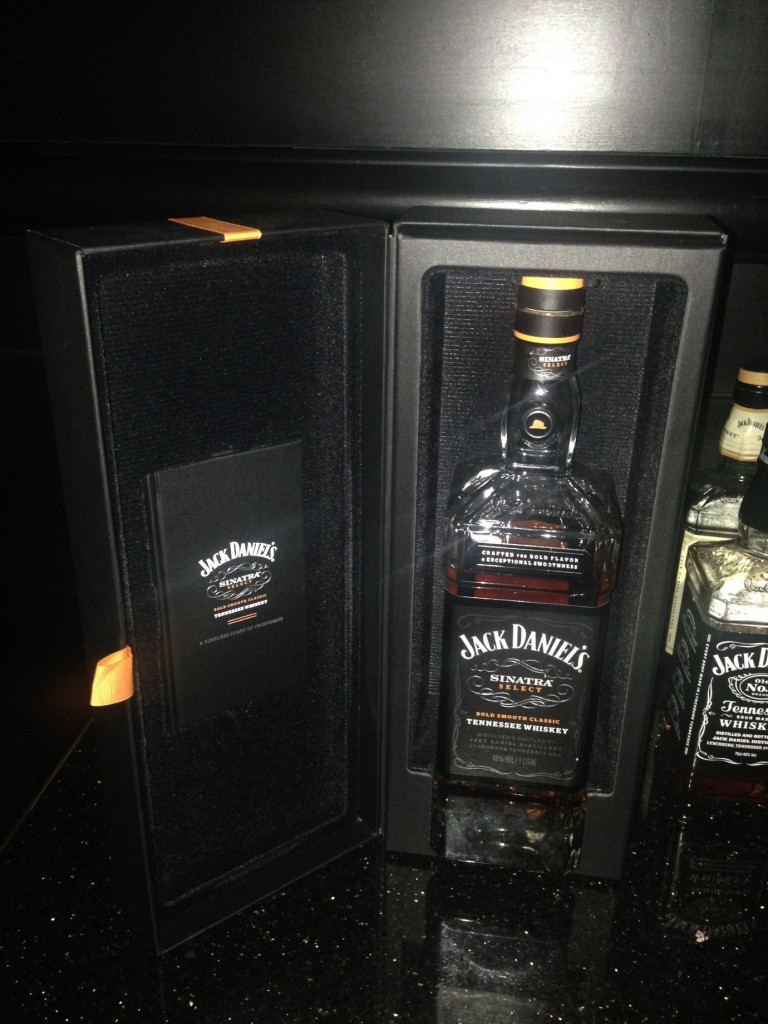 This was only released to the UK public last year, but first sold in Las Vegas. Its Limited edition so if you have one already, I'm jealous! But if you're in the same boat as me, get hunting as it won't be around forever!
In 1955 Sinatra held a bottle up promoting Jack Daniels as 'the nectar of the gods". Then all the way up to 1980, they could never make enough of it for united state.
Sinatra was a lifetime drinker which led to the making of this fine bottle, based on the principles of his lifestyle: it's bold, smooth and with some edge! What's different? It's toasted and charred making it the boldest tasting whiskey they've ever made.  Definitely had to be my favourite of the night; it tasted brilliant as a cocktail, but even better on the rocks.
Best drink: a blue eyes cocktail. But best of all on the rocks two fingers, three rocks, with a splash of water (Just how Frank Sinatra would have always had it!)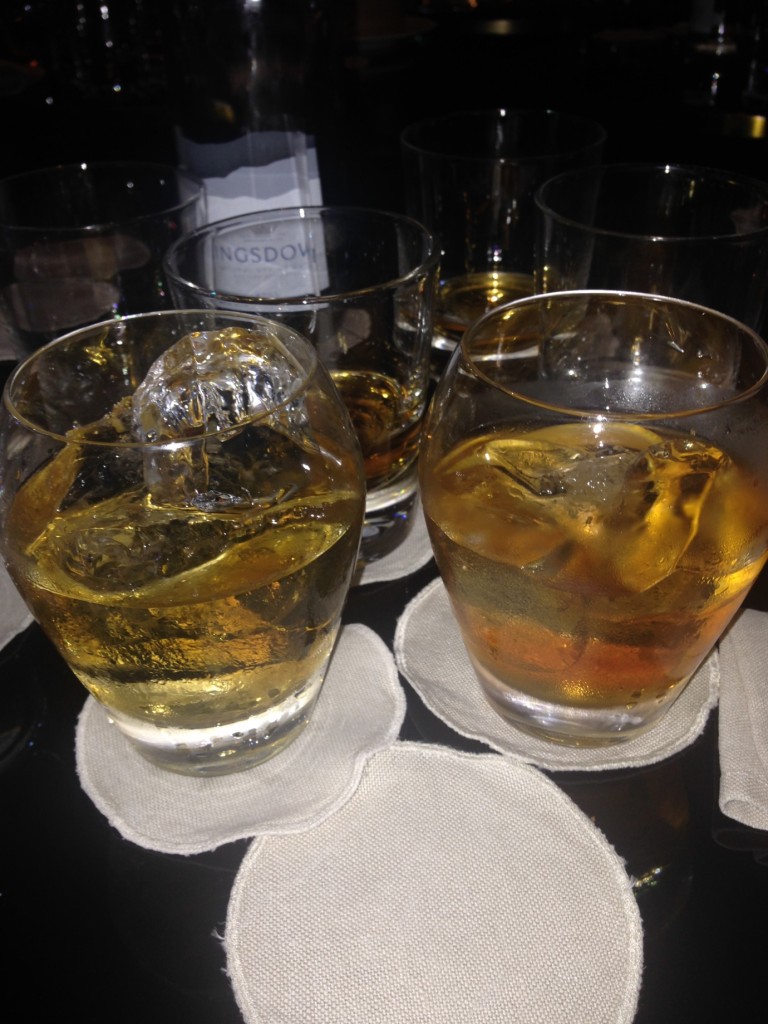 It was a really good evening, with a good mix of cocktails to try and share to you all.
You always associate the essence of a brand, with the essence of the moment…. so with that in mind, cheers!