Welcome our new contributer Adrienne from Thats My Mum. She is an ex-professional dancer, turned dance teacher & fitness coach plus super blogger.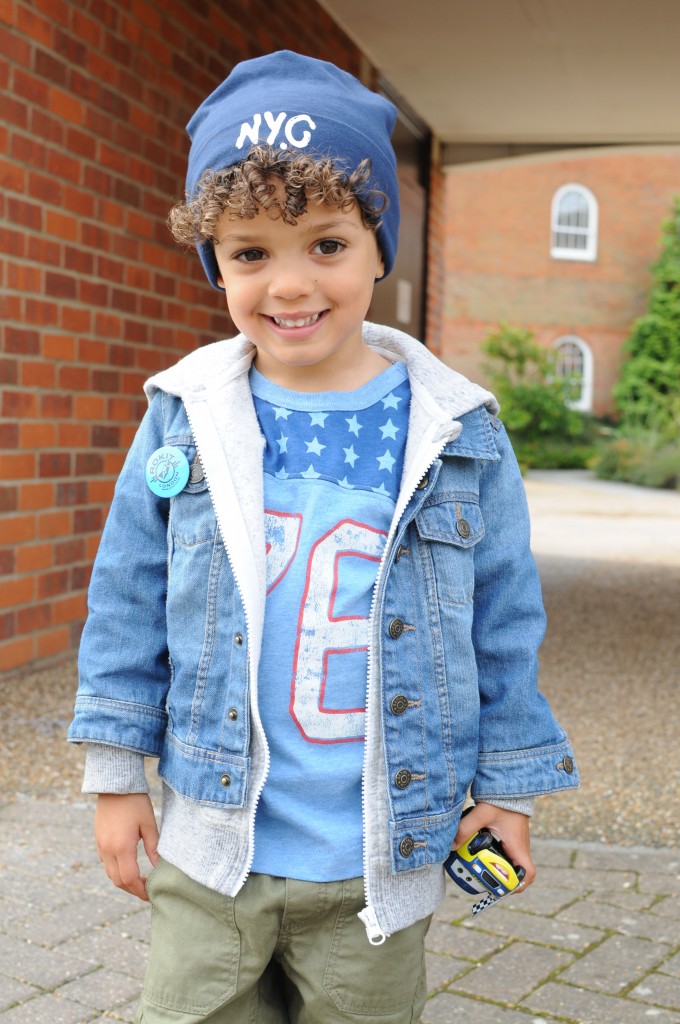 Autumn is here but we're keeping it cool! Kids play hard, so they need clothes that can keep up. Denim is tough, lasts a long time, and looks great. Hats are my favourite accessory for boys, essential on a bad afro hair day!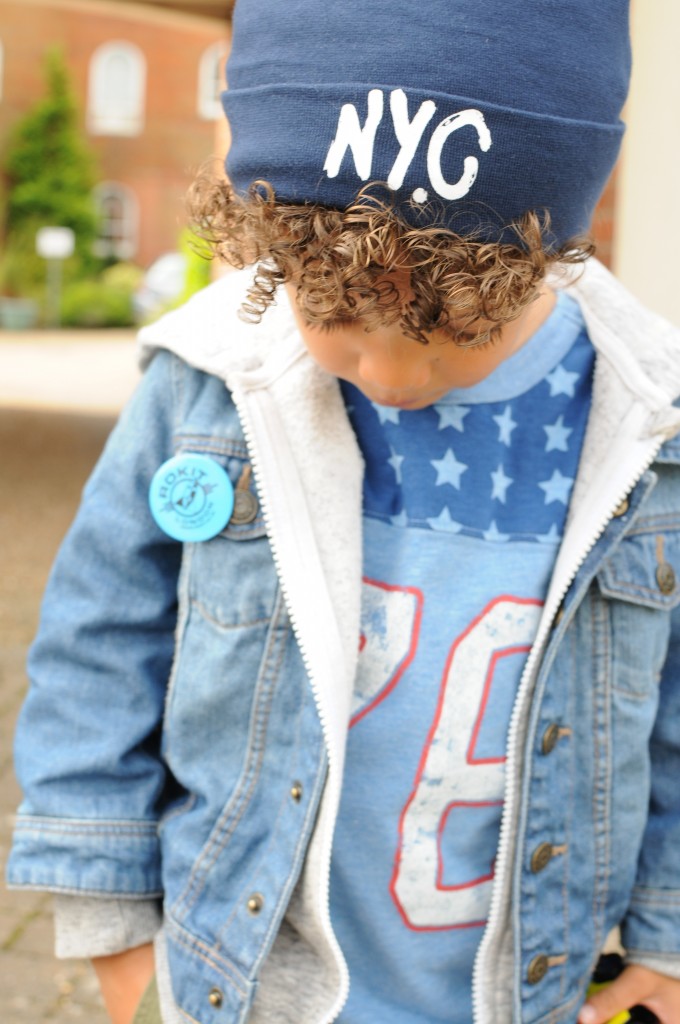 This week i've layered Jude's denim jacket (H&M) and hoodie (Gap). The beanie hat also from H&M.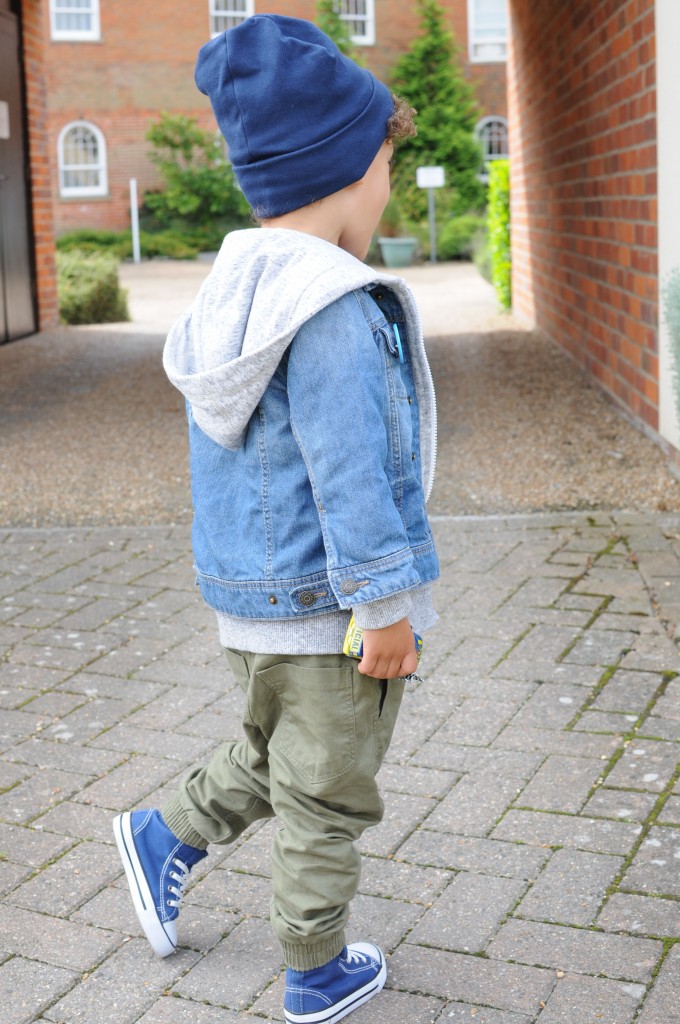 Adrienne  x