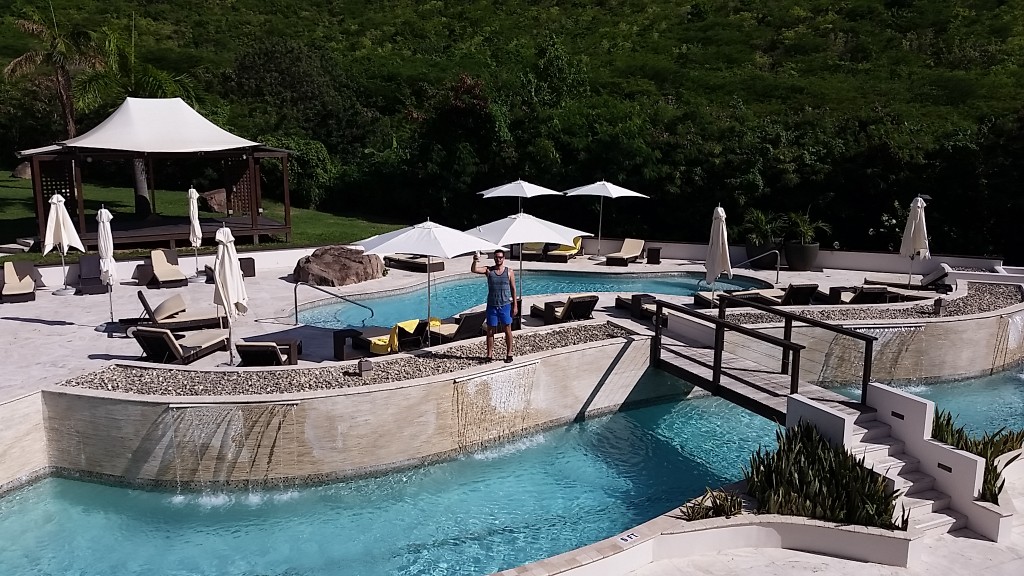 Recently on a trip to Antigua, Caribbean I visited the luxury boutique hotel called Sugar Ridge.  Set in the side of a hill ridge the hotel complex is a beautiful retreat for anyone thinking of visiting the island.  Its location means that it overlooks a number of local beaches, and the staff are more than happy to drive you down to your favorites spot.  It also has two main pools, the above pool overlooked by its main restaurant and bar is on the lower ground of the complex, with the infinity pool at the top of the resort next to the a la carte restaurant and bar.  The view, especially the sunsets from here are amazing!
Check me out mucking about in the infinity pool with my GoPro.

Food at the resort is excellent. Both restaurants serve a mix of local food mainly full of chicken or seafood type dishes.  My favourite though had to be the sushi!  It was so fresh and tasty that we kept ordering more.  But whatever you do make sure and save time for dessert, as the Sugar Ridge has some of the best dessert dishes on the island.
The rooms are a delight at the Sugar Ridge.  All looking out towards the sea and with great king sized very comfy beds, good AC, large patio doors with balcony, and a lovely bathroom. Some of the rooms even come with your own small outdoor pool.
A really lovely touch at the hotel is the golf buggies. At all times the staff are on hand to whisk you up or down the resort either to your room, to the main restaurant and bar or up to the top of the resort to watch the sun set whilst drinking a Pina Colada.  A delightful touch.  The staff, and the people of Antigua, really make any stay on the Island a great experience. They could not be friendly enough and always willing to help.  The lady of the house Marcia is wonderful and really made our stay as easy and stress free as possible.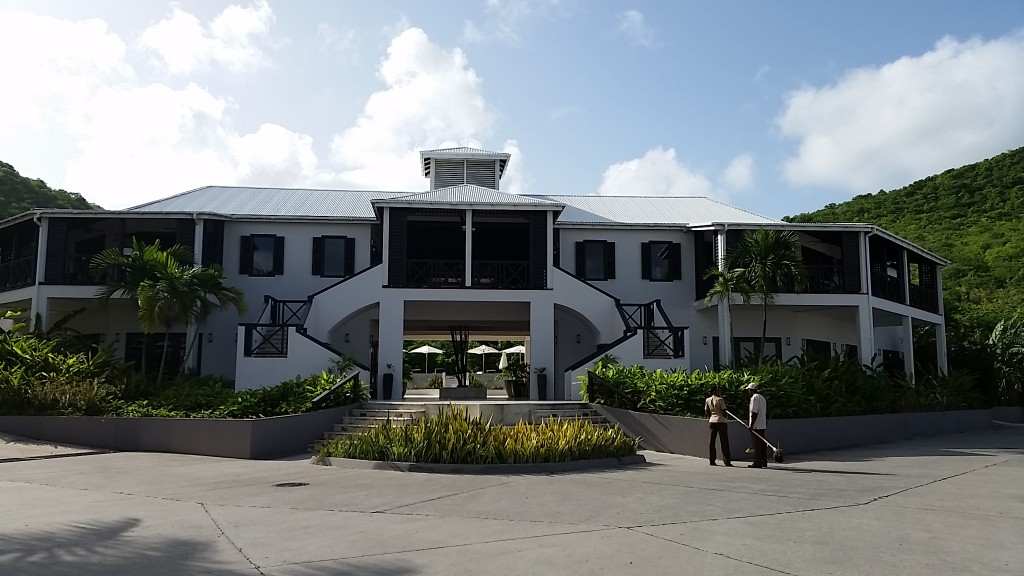 If you are thinking of visiting one of the Caribbean Islands anytime soon, then think about going to Antigua and make the Sugar Ridge your hotel of choice. If I go back to the island, I cant wait to visit the hotel again and order one of their wicked cocktails whilst watching the sun go down in the infinity pool.  Bliss!  Check out one of those nights when it happened to start raining whilst I was swimming at night in the pool with my Go Pro.