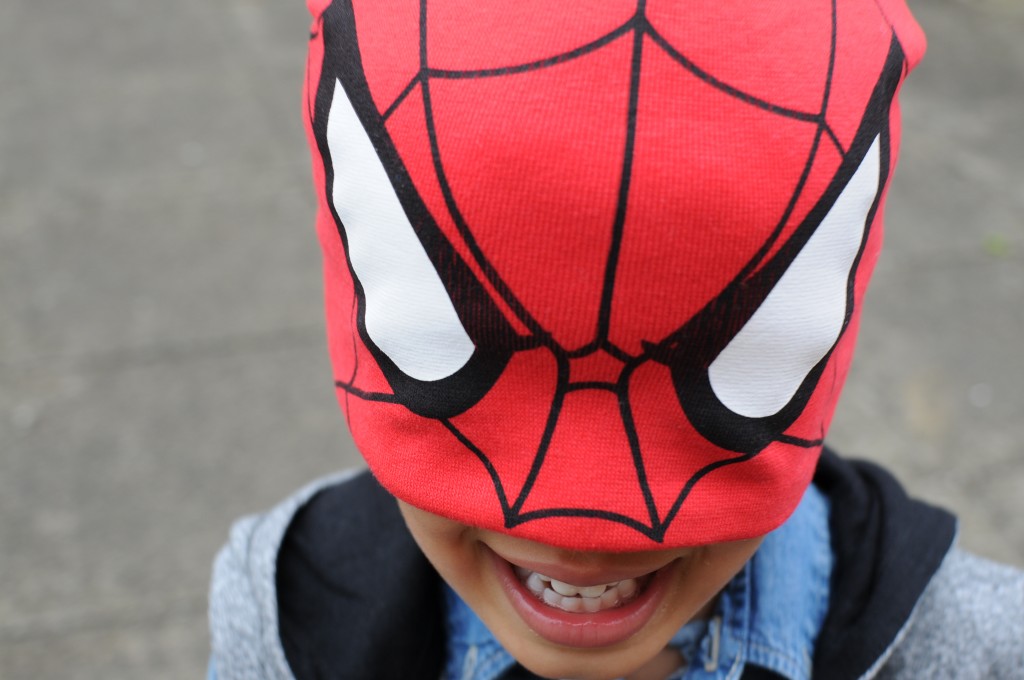 Being a 3 year old is awesome. Kids have no inhibitions, so when it comes to kids fashion we are keeping it fun. When else can you walk to the park dressed as Spiderman?
Little boys love super heroes, Jude has been obsessed with this hat ever since he spotted it in H&M. I've teamed his hat with a denim shirt and casual shorts.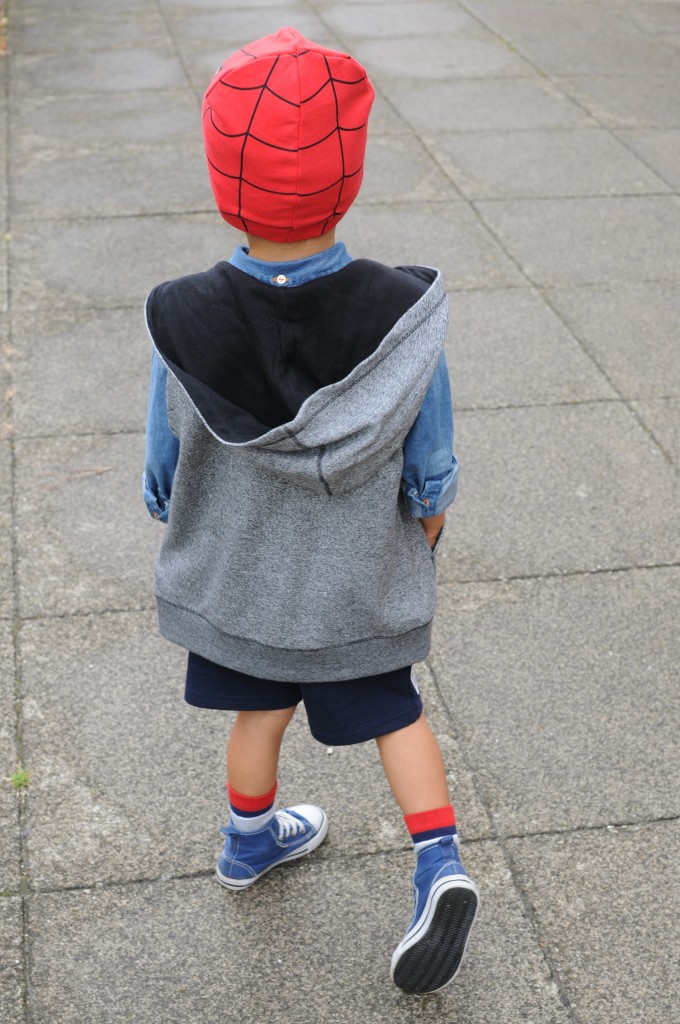 Jude had previously been running around the house in nothing but his Spiderman hat and a pair of red pants. Such s badass!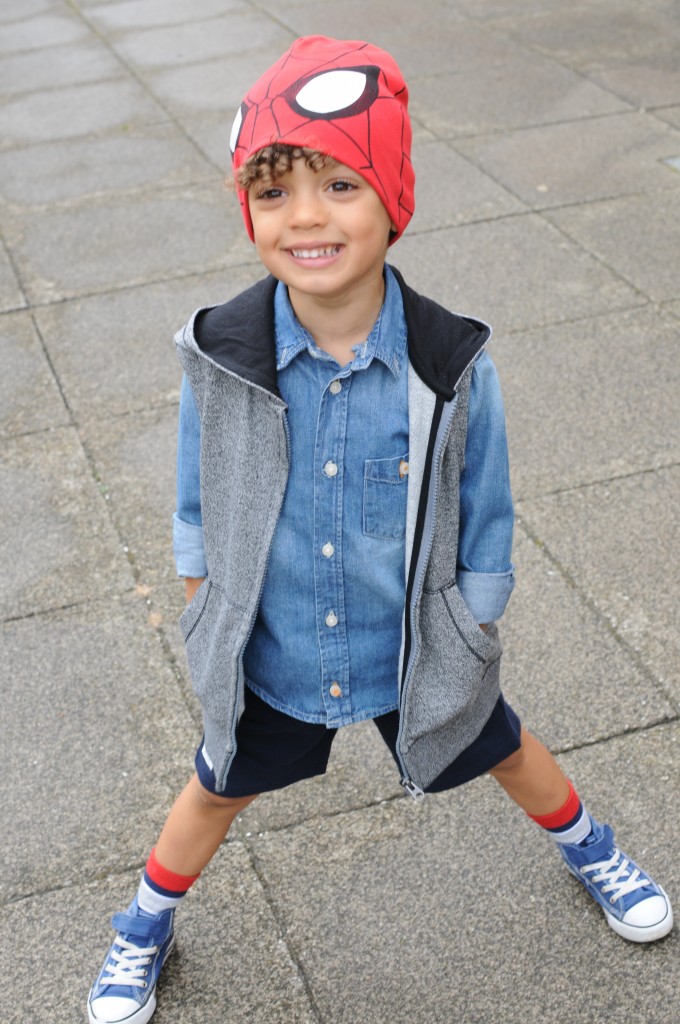 Dressing up is an awesome way for kids to engage their imagination. Jude was fully in character, we were standing by the front door when he pulled of his hat and whispered 'It's only me'. So adorable!
Adrienne – Thats My Mum