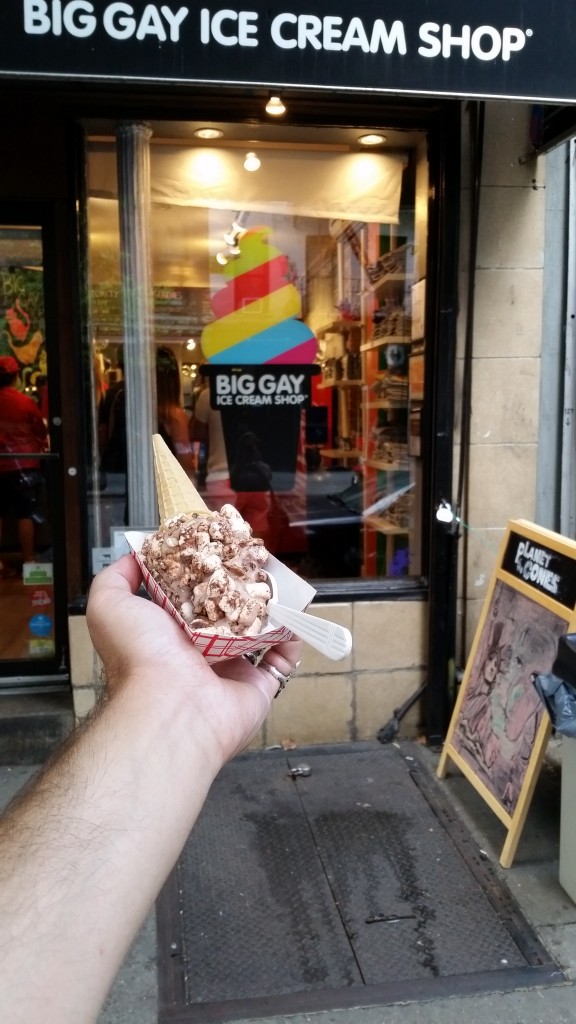 Stop what you are doing and learn about the best ice cream shop ever!  The Big Gay Ice Cream Shop might be a playful name but it packs a mighty punch for anyone looking for amazing ice cream.  I visited the East Village establishment with my friend Leigh and we went to town on the product.
As we squeezed into the place (well there is a queue for the best ice cream obviously) we were laughing in hysterics as the brilliant unicorn theme with cheeky 'unicorn meat', and signs littering the place.  As we glanced at the menu and all the choices I actually didnt know what to pick.  I prompted for the Rocky Road house which was a tray of vanilla ice cream with chocolate, marshmallows, nuts and a cone.  Leigh had a cone of goodness which was actually lined with chocolate. What a brilliant idea, I thought!  Lined wafer cones, brilliant!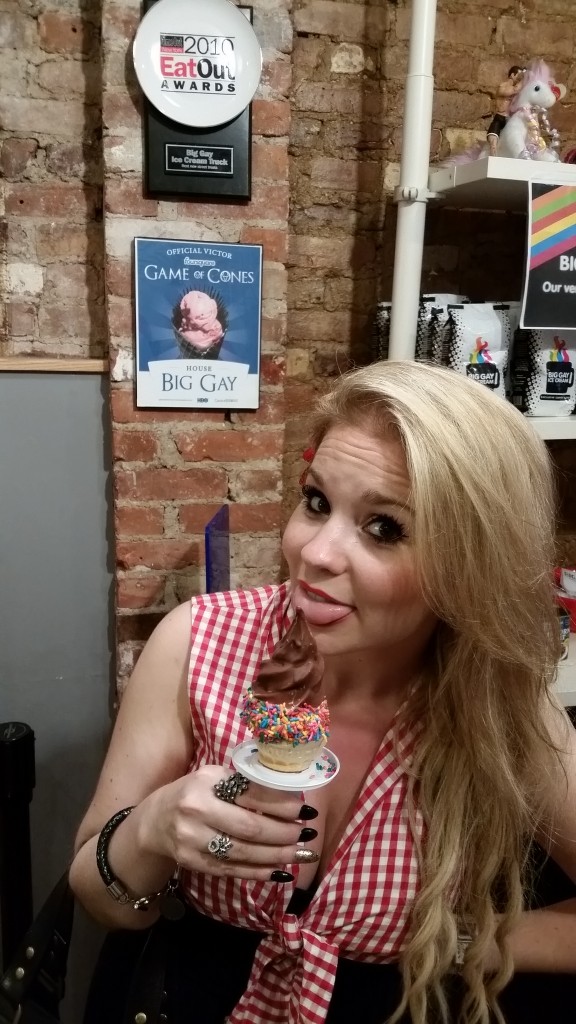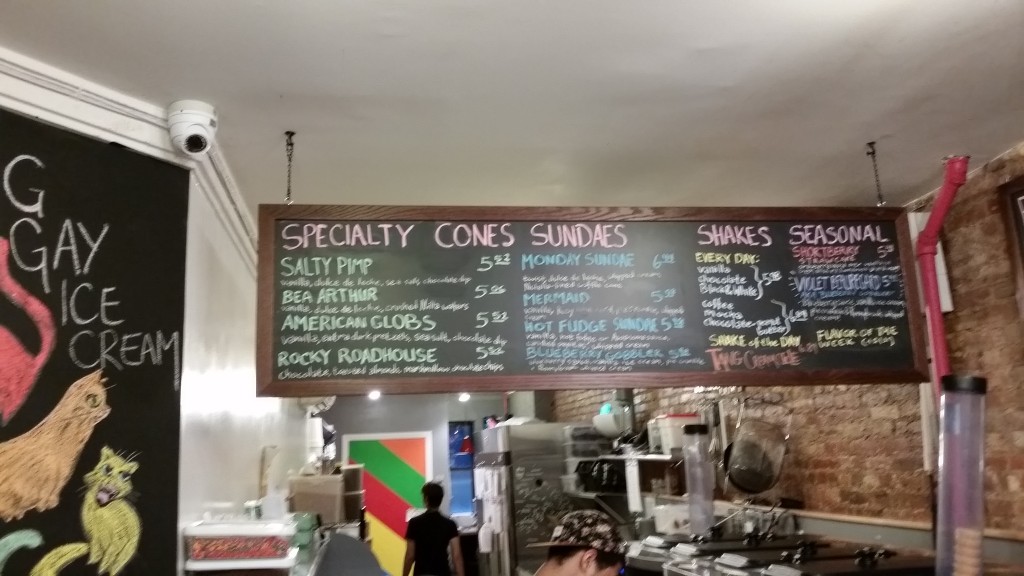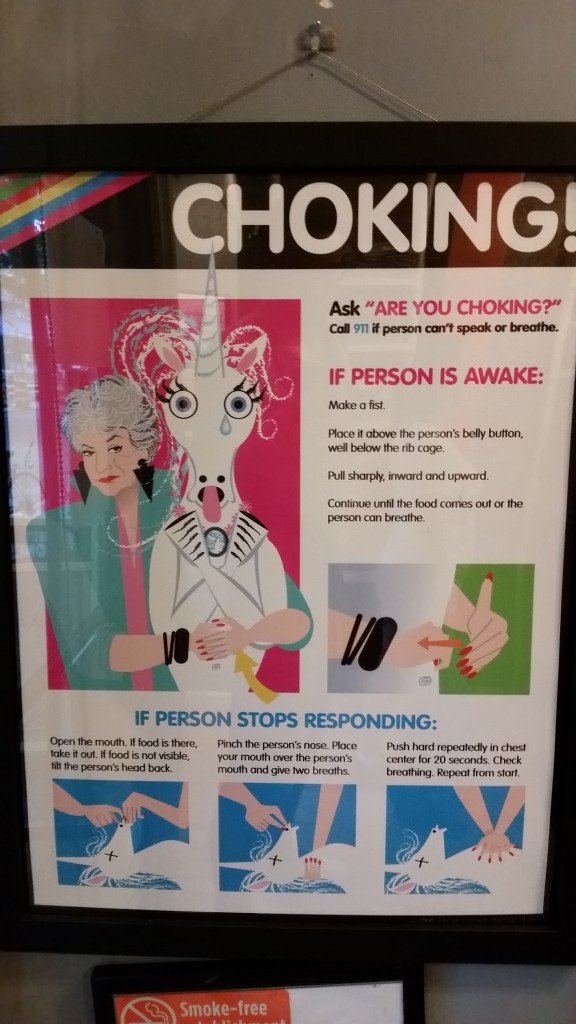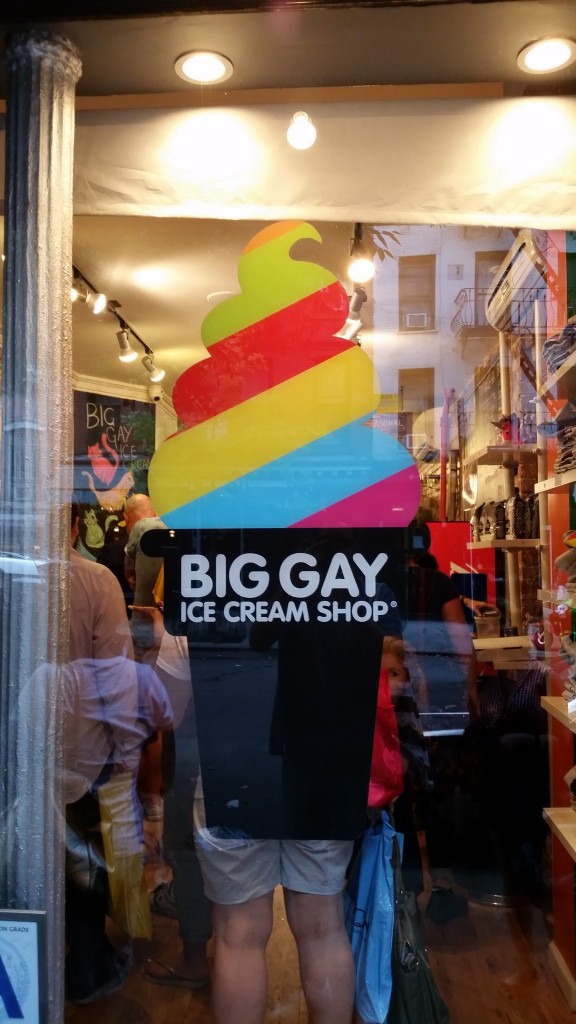 If you are a fan of the ice cream, and who isnt, then make sure you track down the Big Gay Ice Cream Shop. I guarantee you will not be disappointed.