Followers of my blog will have read my last post about my partnership with Boss Orange Watches.  I have been working closely with the brand to find out more about their brand new collection of sporty, masculine and uber cool watches.   I got my hands on one of these beauties and road tested it so you can see it in all its glory and how it could fit into anyones laid-back lifestyle.
The new BOSS Orange Watches come within a sturdy and bright orange presentation box.  On unwrapping the box and opening it up, the large watch face jumps out at you and screams 'Put me on'.  So of course I did!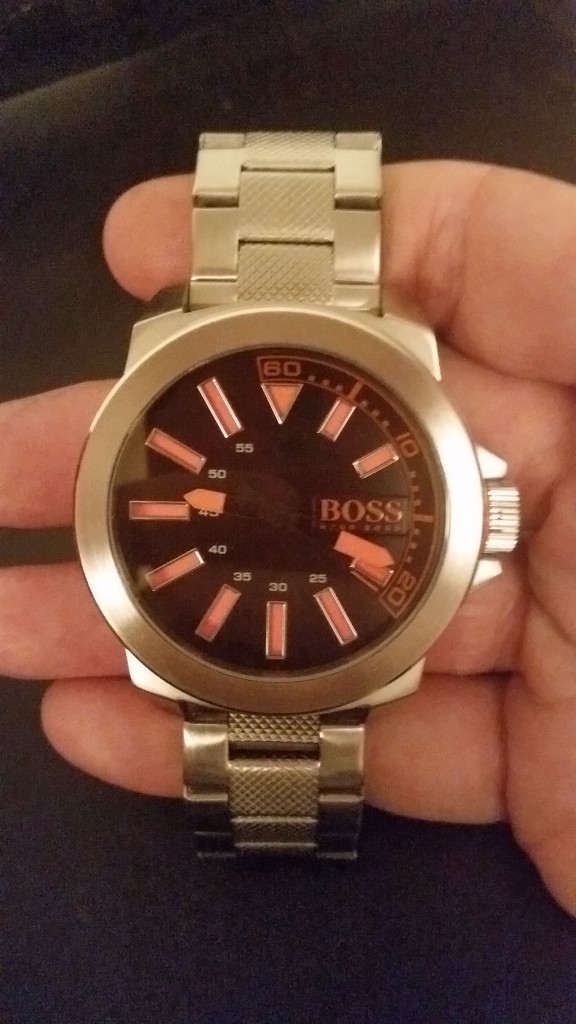 The watch itself is unlike a lot of others on the market as it comes with such a strong brand name behind it (something that your friends can admire), has a sophisticated yet classic metal strap but most importantly when you pick up the watch and put it on it just feels solid.  Its a great weight for a watch that really screams quality.

The mechanics within the watch make it perform smoothly, and the bright orange colourings on the watch face makes you want to keep playing with the dial, and trying out its mechanics.
So there you have it.  BOSS Orange Watch is perhaps the only watch for you and next month ill be giving away one of the watches to one lucky reader, so keep coming back to find out more about when the competition will be open.