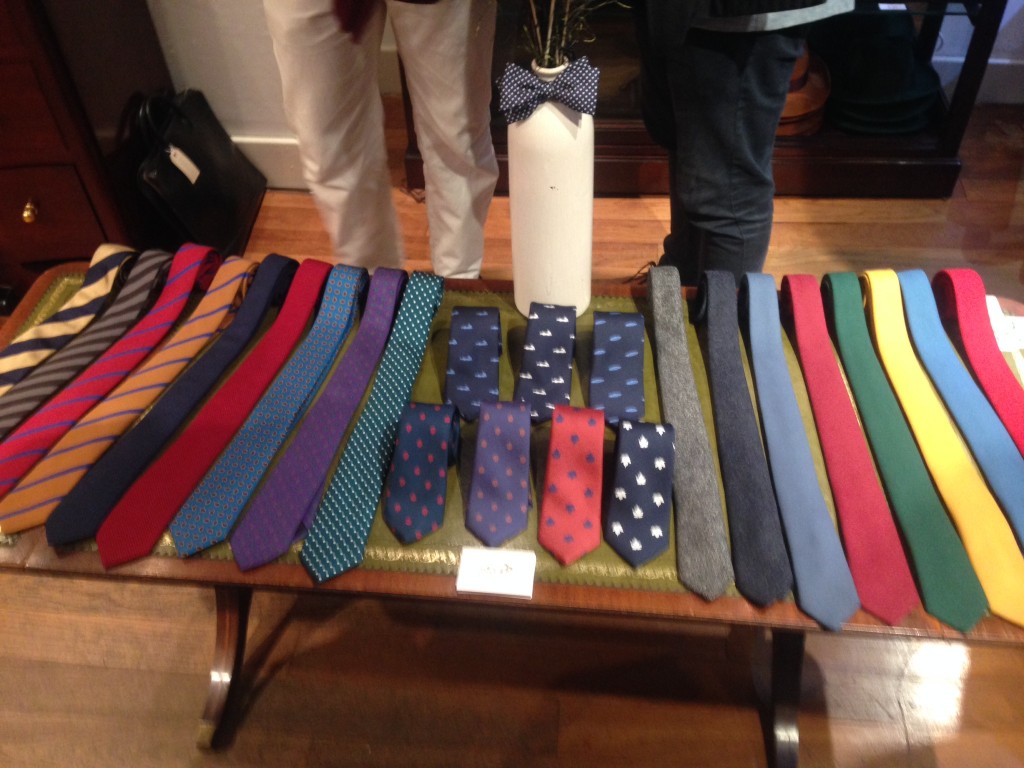 Not long ago I was invited to the launch of the new Monsieur London autumn winter collection. For those of you aren't familiar with the brand, Monsieur London make key menswear accessories with traditional know-how. Their entire product range is made in the most sustainable way possible, but still at the highest of quality. Their latest collection was strong for me, as it is the first collection with the majority of it made in England. Those that take pride in their accessories will agree that this point alone is a big deal.
Epic display in the front window which caught my eye immediately! I am a massive fan of holdalls and fell in love with the black and tan set hanging on display.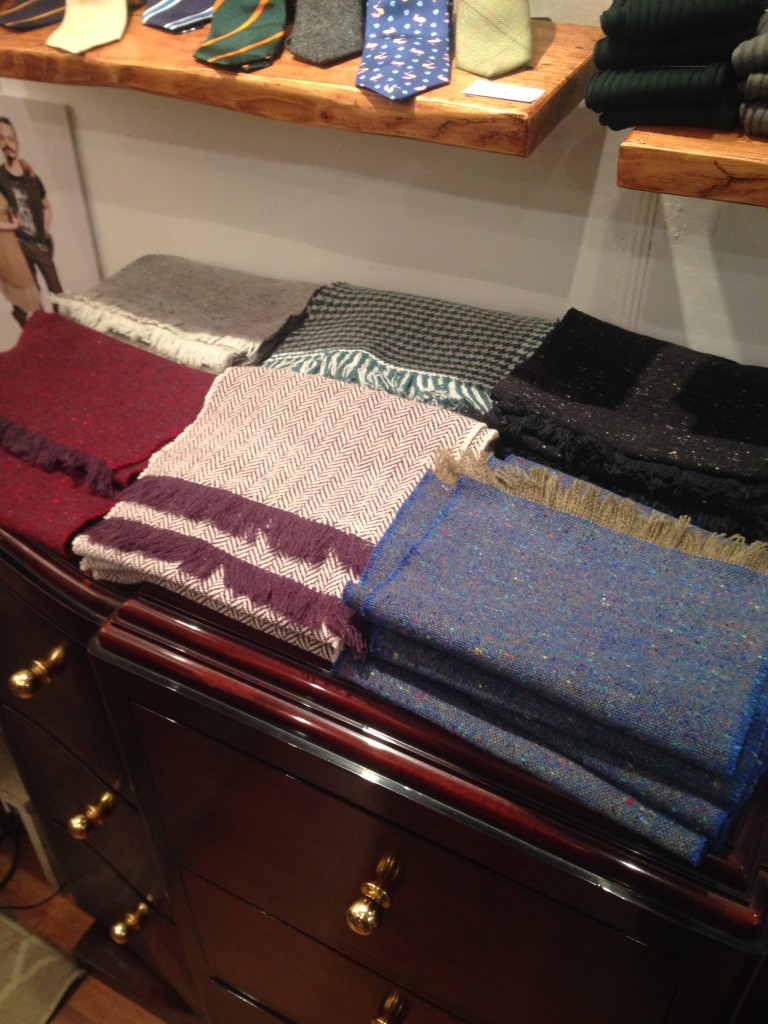 The entire collection ranged from clips, bowties, belts, cufflinks, bags, scarves, gloves and ties all made with the finest quality fabrics. I would recommend checking out their store and seeing the quality yourself. But in the meantime, here are a few shots of the key pieces this season.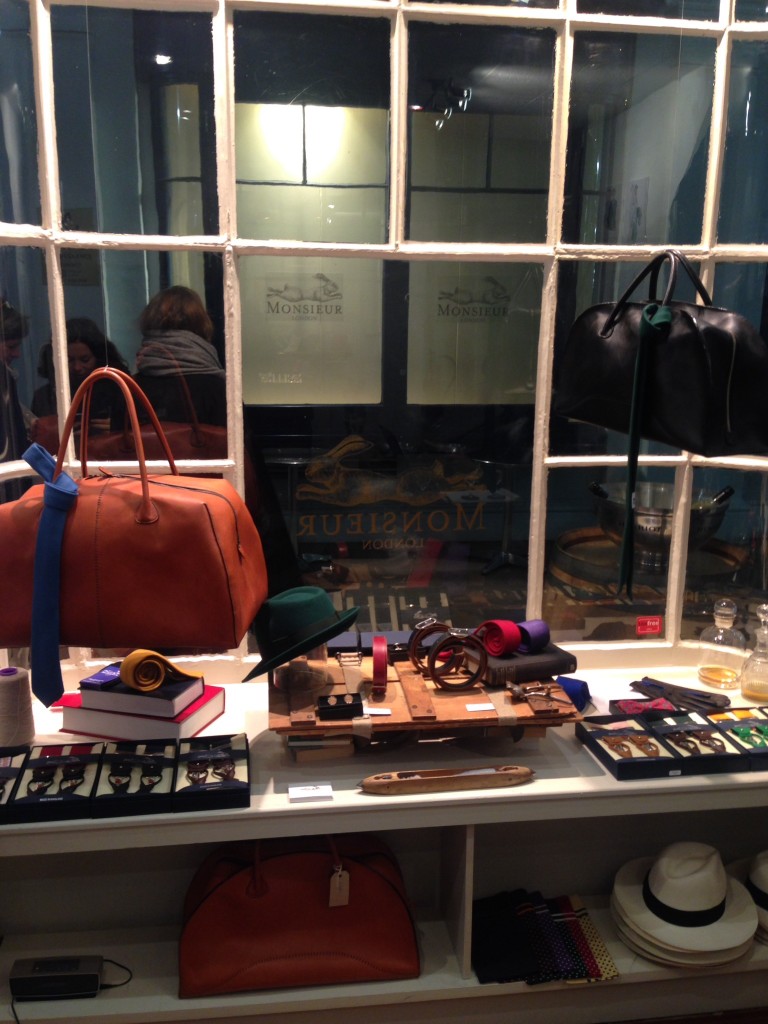 The scarves were a personal favourite for me. All their scarves are hand loomed stitched giving it the tough, yet soft quality feel you expect from a well made scarf. After feeling a few, I bought myself the blue right away!
Then to make a great addition to the evening, there was an excellent shoe shining service on site to bring even the most tired of shoes back to life. Special thanks to The Jaunty Flaneur for bringing the shine back to my loafers!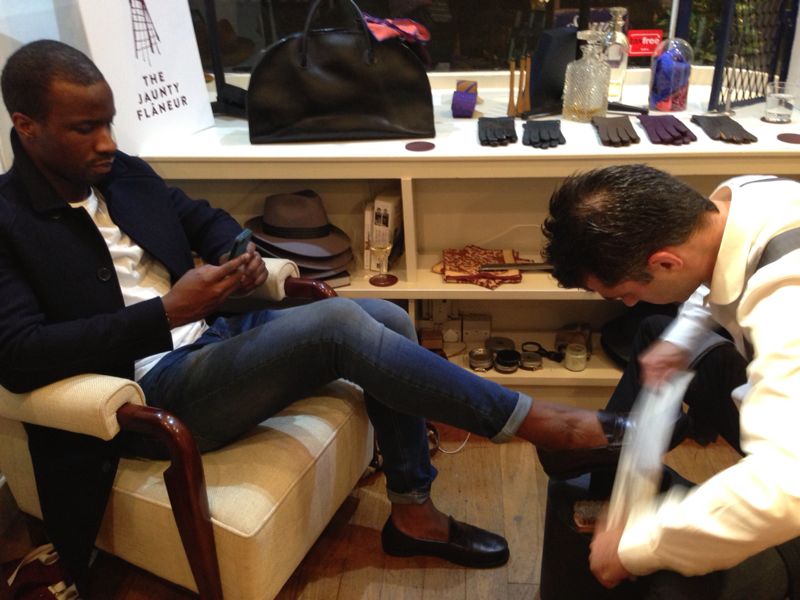 #jauntyflaneur #monsierlondon
Written by or @welcome_anton.