On a lovely summers evening in London I was looking for a a place to enjoy some fruity cocktails, and fill my belly with delicious food.  With my taste buds craving fish I headed to The Newman Street Tavern.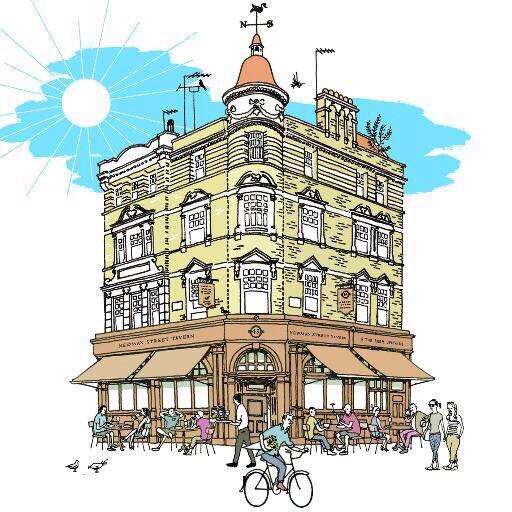 Whilst the inside interior was beautifully decorated with floor to ceiling pictures, the summer sun was too much to ignore and we took our seats on the outdoor pavement seats.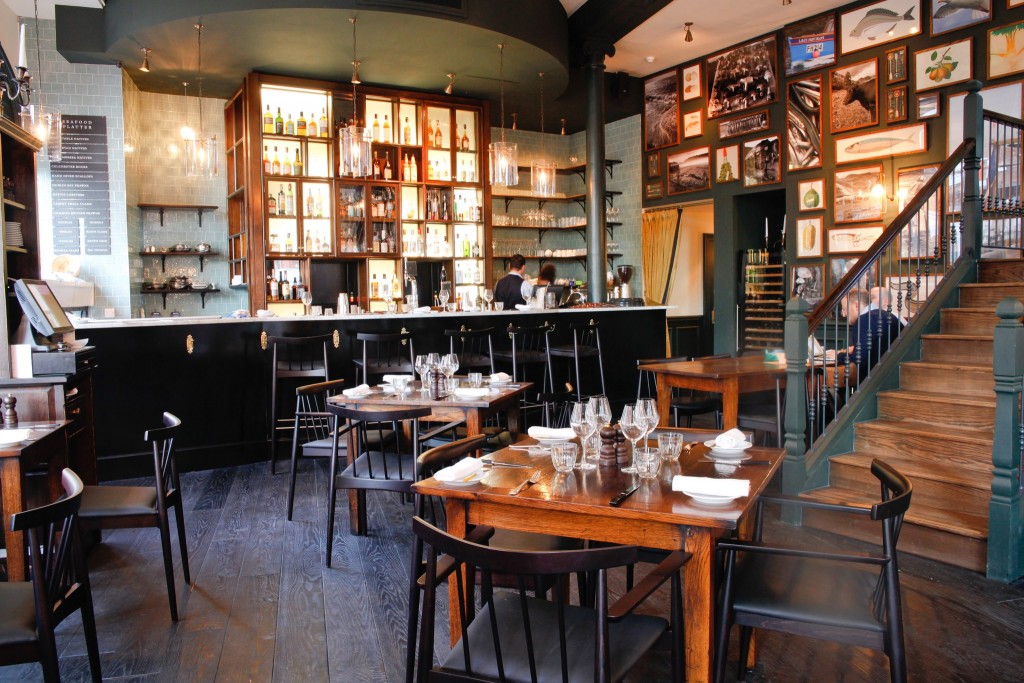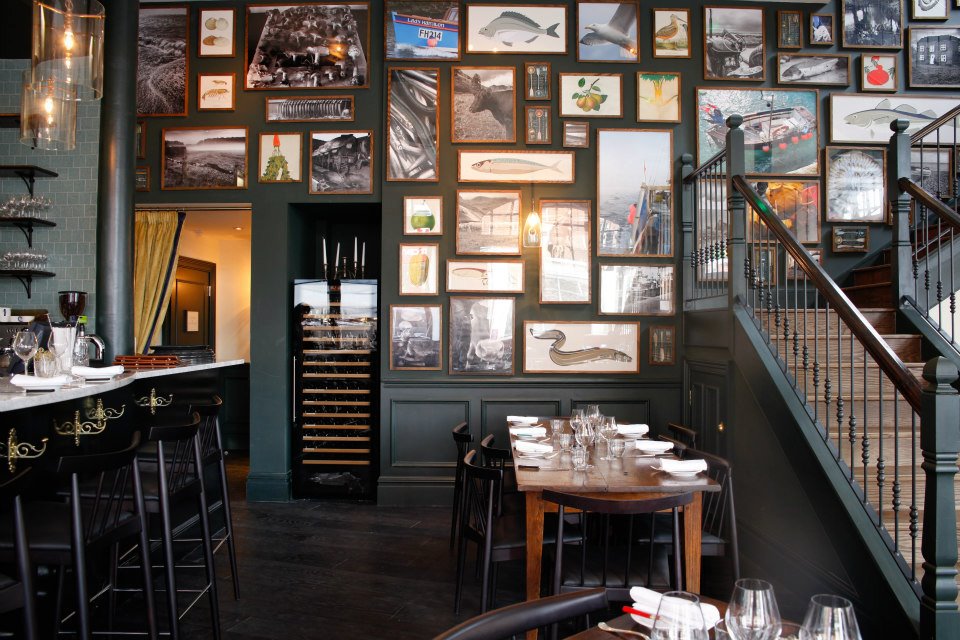 To start the dinner we enjoyed a Sip Smith Summer Cup and classic martini.  The large goldfish bowl of fruity goodness was refreshing and had a sufficient kick off gin to measure.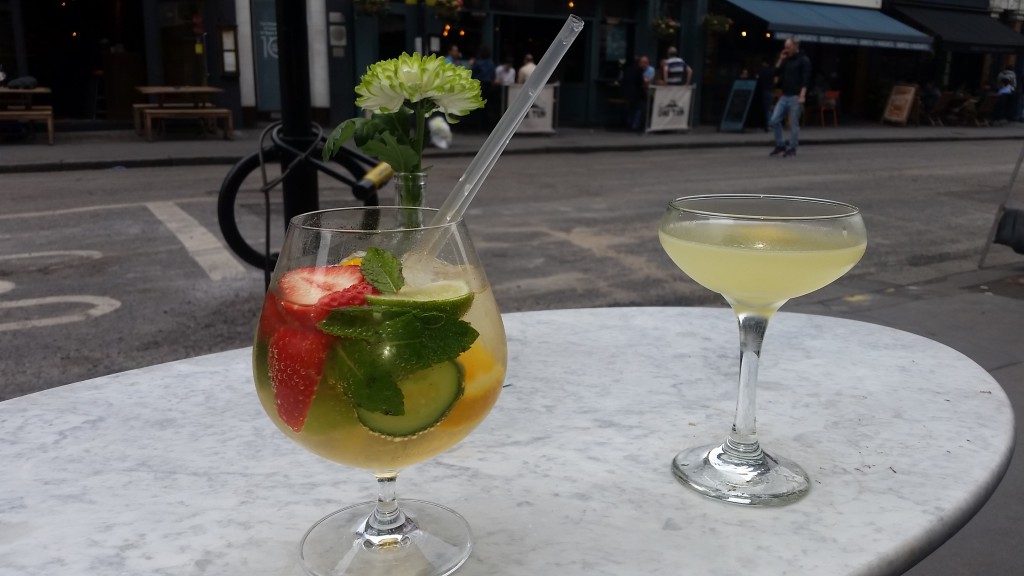 Our starters were brown crab on toast, and fish goujons in a mild pea broth.  Both were light, and just the right portion of food for a starter.  Not too much, not too little, just right.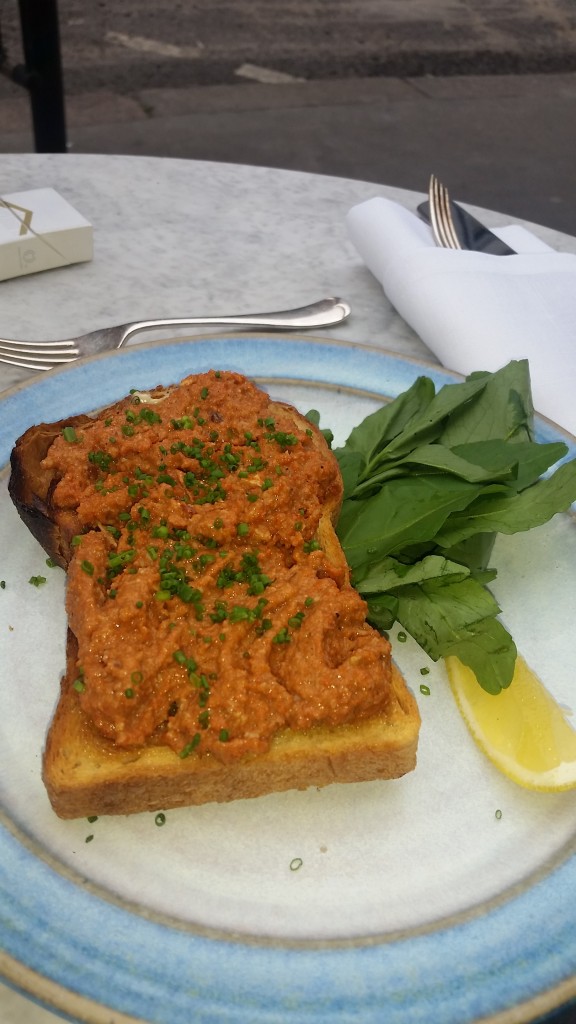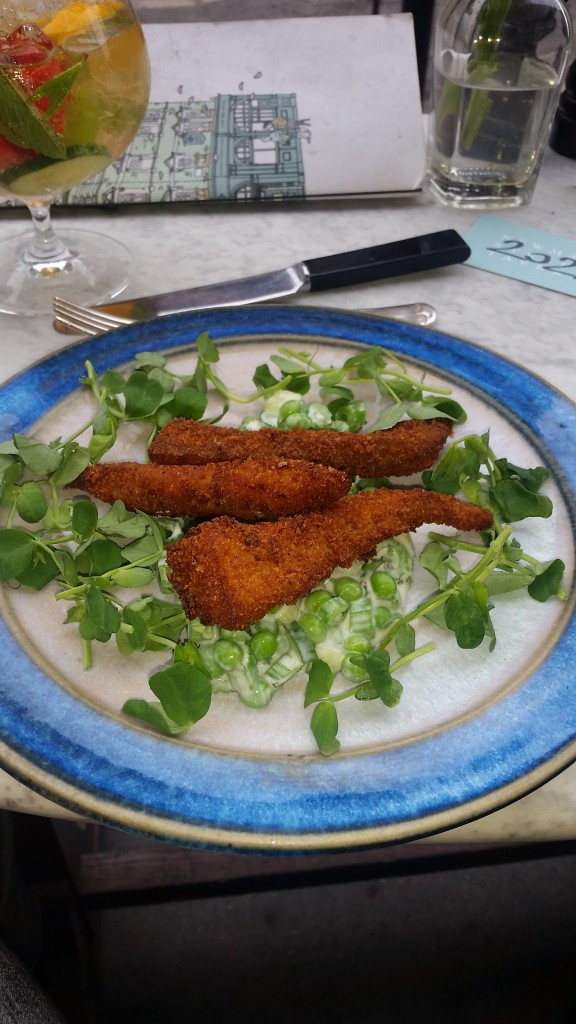 Then followed the main courses of crab with spinach and french fries.  The crab had already been shelled and was so good I couldve eaten it twice over.  I understand why people rate the Newman Street Taverns food so much, especially the fish dishes and this crab dish did not disappoint.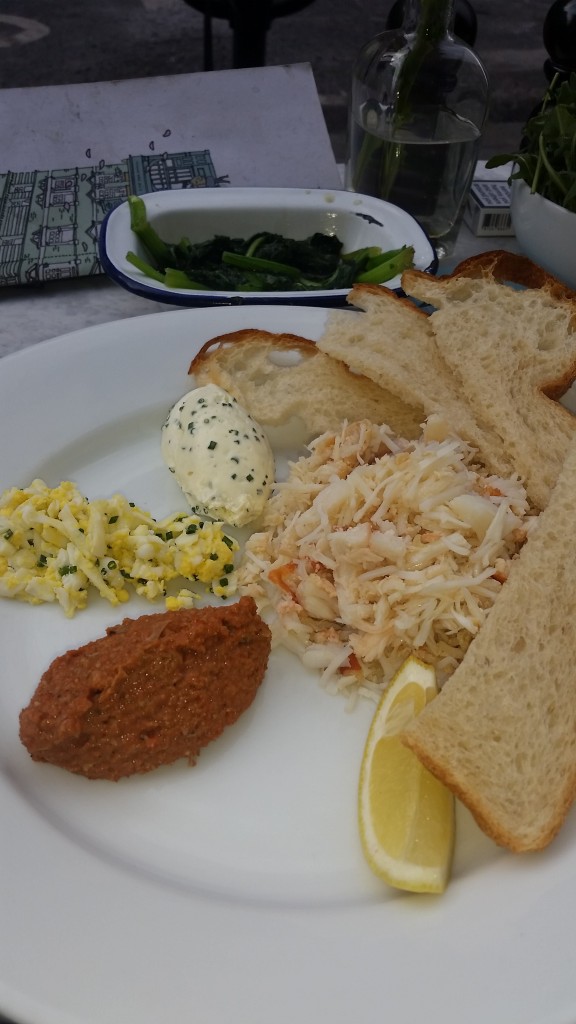 My partner prompted for beef tartare with side salad and fries.  Im told this was excellent with the beef being seasoned perfectly, although neither of us were brave enough to try the raw egg yolk.  Whilst we sat, ate and took the London hustle and bustle in the sun started to set and we took ourselves home.  A visit to the Tavern is certainly recommended, and if you are lucky enough to get one of the golden outside seats you too can people watch until your heart is content.