On a cloudy Sunday I made my way from London to Chichester as a guest of Peugeot to Goodwood's Festival of Speed.  Not having experiences the yearly event myself, but knowing about it I was super excited to see all the new cars on offer.  On arrival we walked past the very impressive Goodwood House and the beautiful sculpture outside it.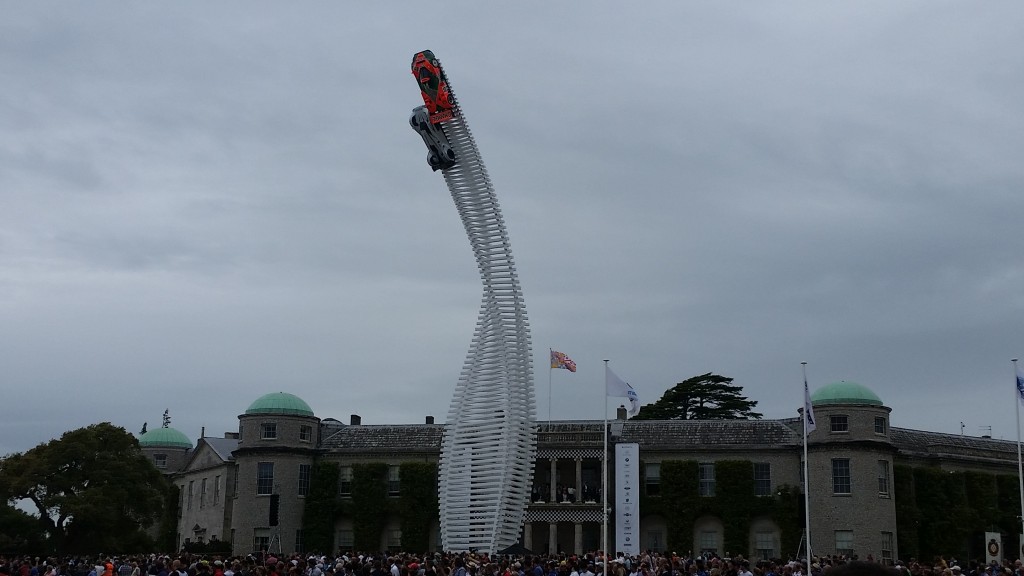 I headed on to the Peugeot stand to meet the team, and see the brand new Peugeot 308 GTi.   I was really surprised by how cool all the cars were. The 308 GTi really stood out for me, and of course it was in my favourite colour RED!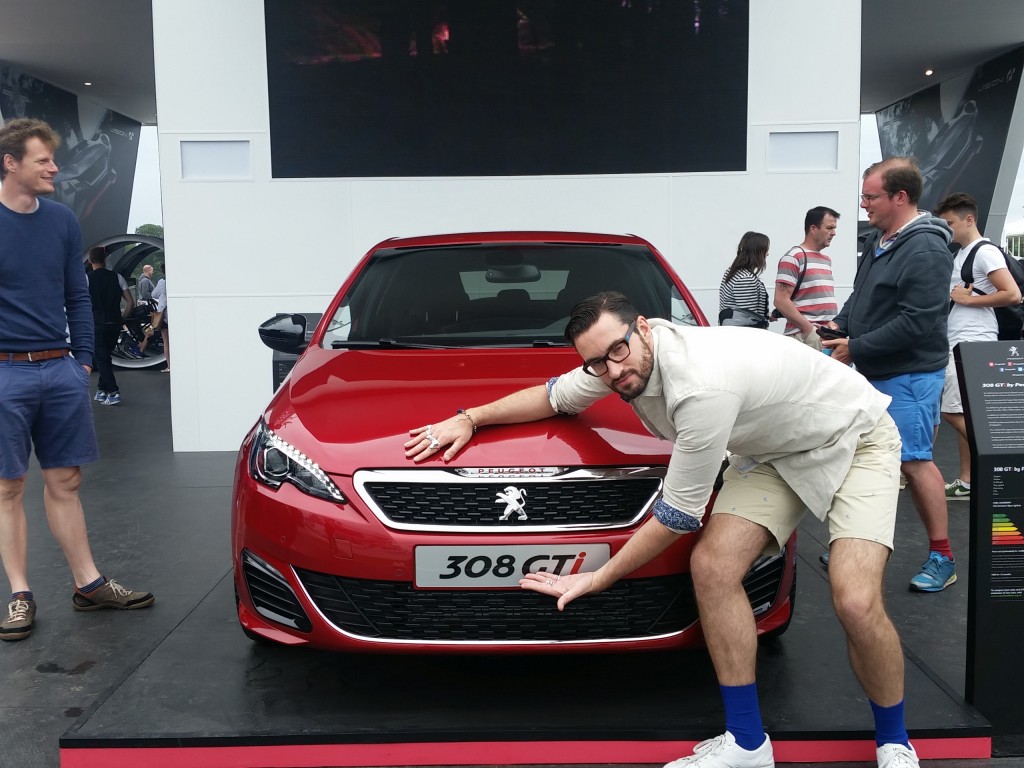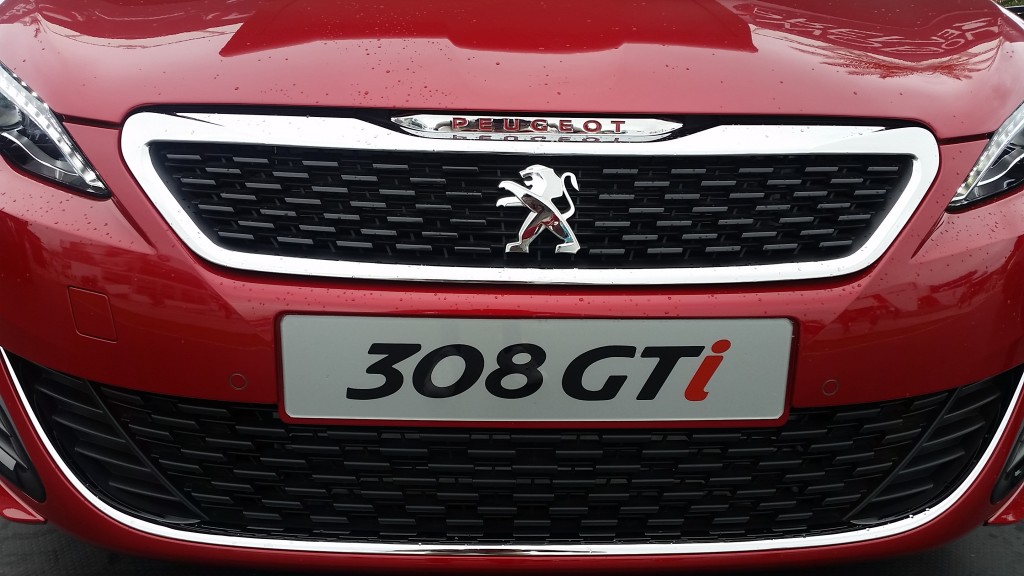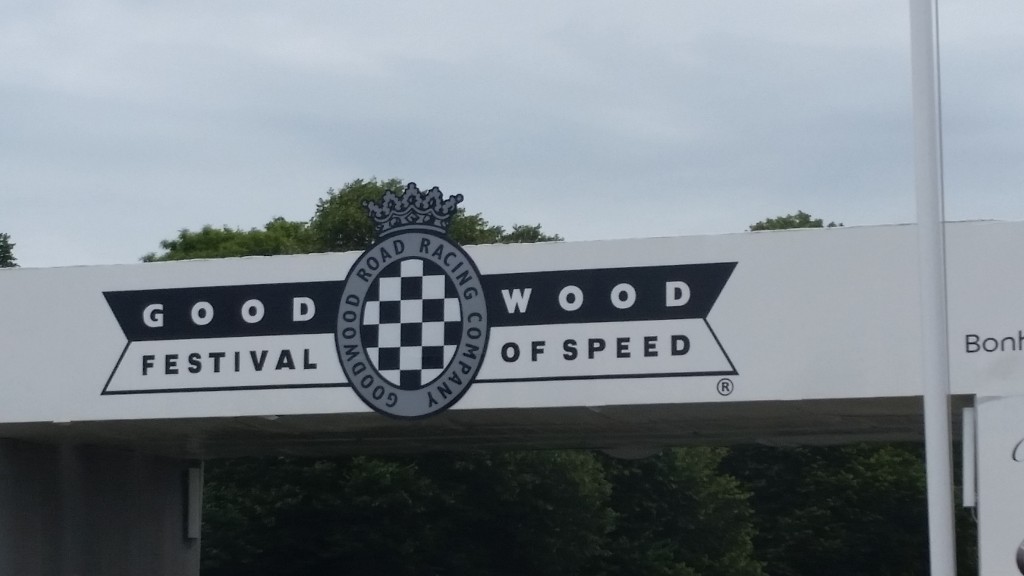 However the Peugeot stand also had a number of other cars on it which we had a bit of fun with. The brand team told us that the new saloon car had one of the biggest boats at the event. So to test it my travelling friend Seb got into the car and could pretty much lie down inside it. A impressive boot!  Next year we joked we would come back and try it in every other stands boots as part of our new campaign for them #BootChallenge.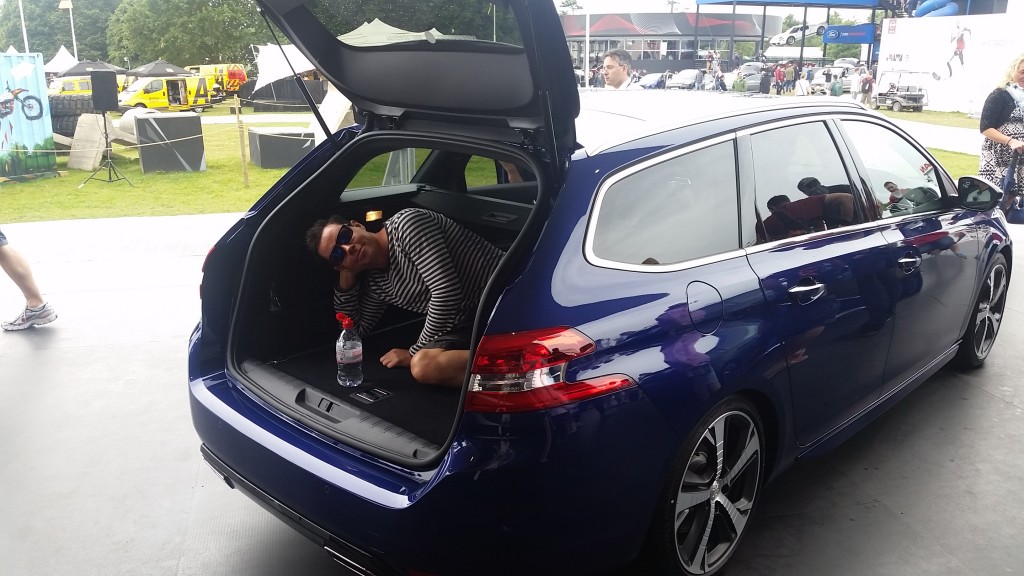 I also loved seeing the old versus the new rally Peugeot cars.  It really reminded me of my childhood playing with toy cars.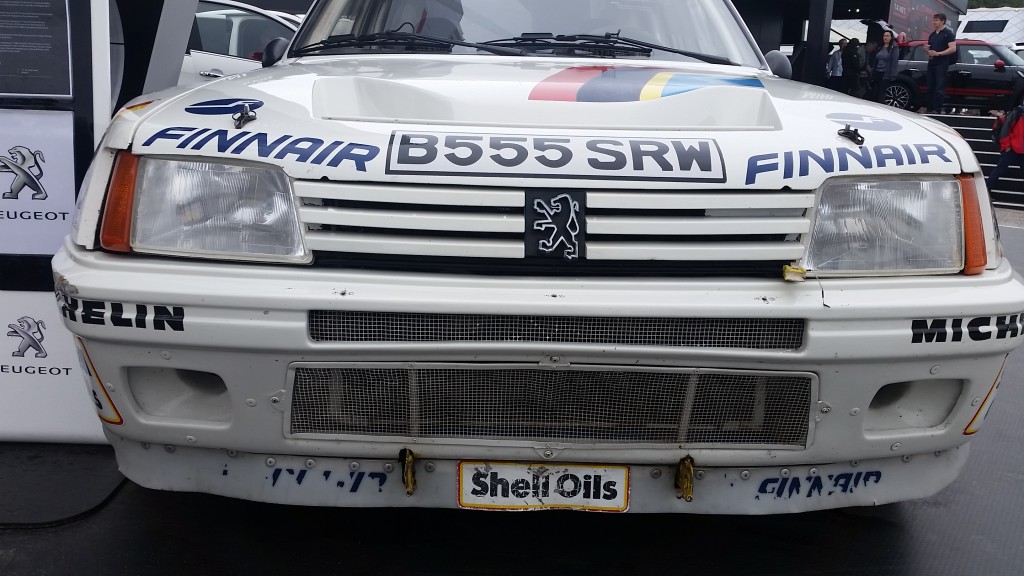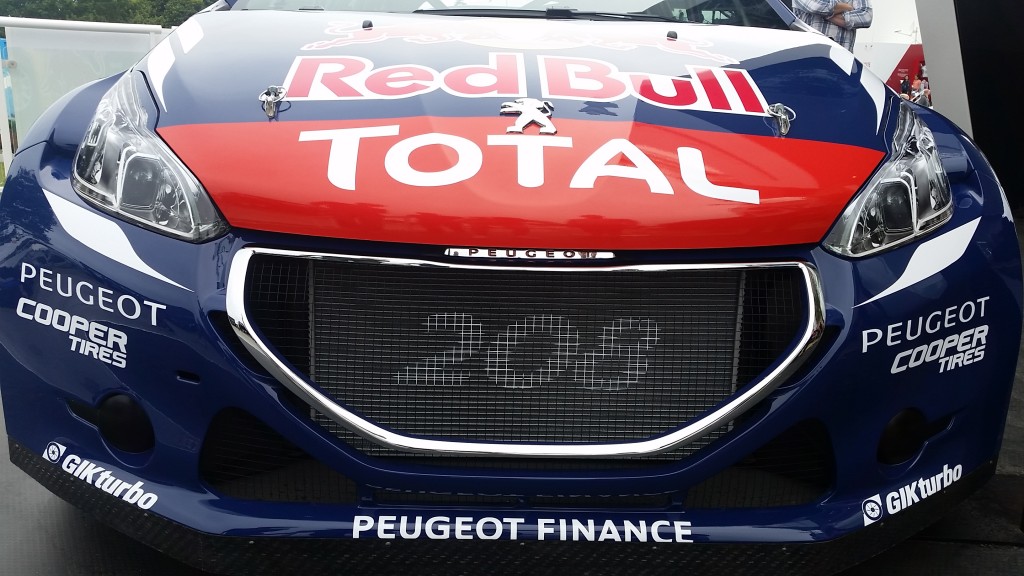 After all the car excitment, we climbed to the top of the car stand and relaxed in the VIP bar area.  We sat and took and scanned the horizon, whilst awaiting the arrival of the Red Arrows.  The pilots put on a very impressive display that took the crowds breath away with lots of ooooosss and ahhhhssss.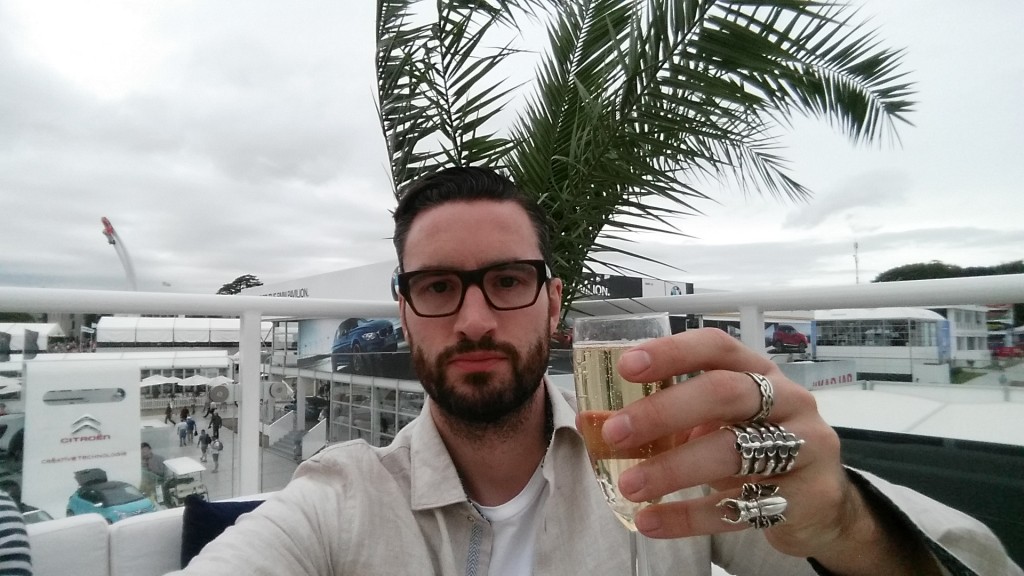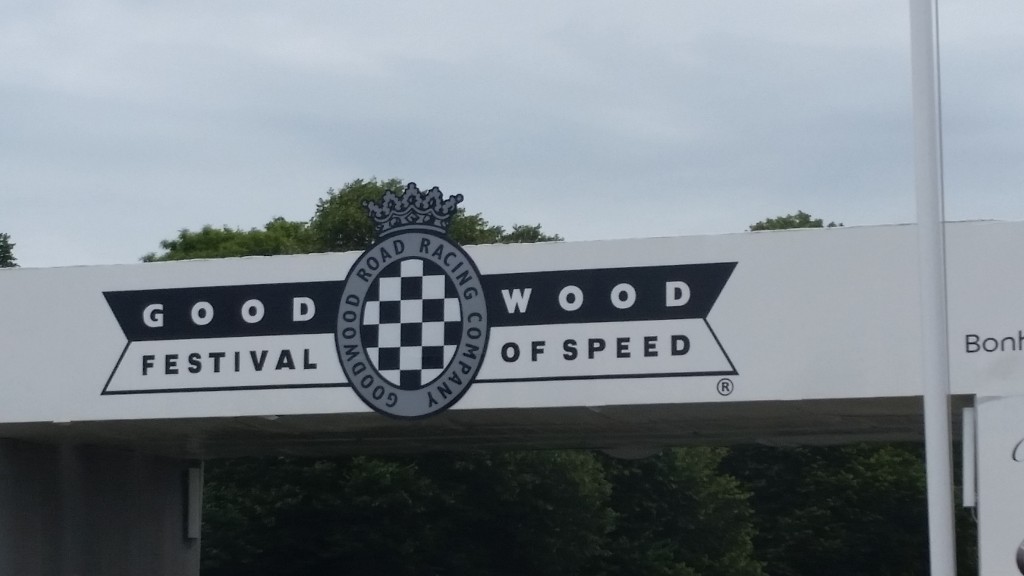 I for one cant wait for next year.  Hopefully by then someone will have invented the flying car, have that on display and lend me it to get back to London.