Ive never been on a ship like this before. Whilst I have travelled to someone beautiful places by small boat, the day that I spent on Anthem of the Seas was unlike anything ive experienced.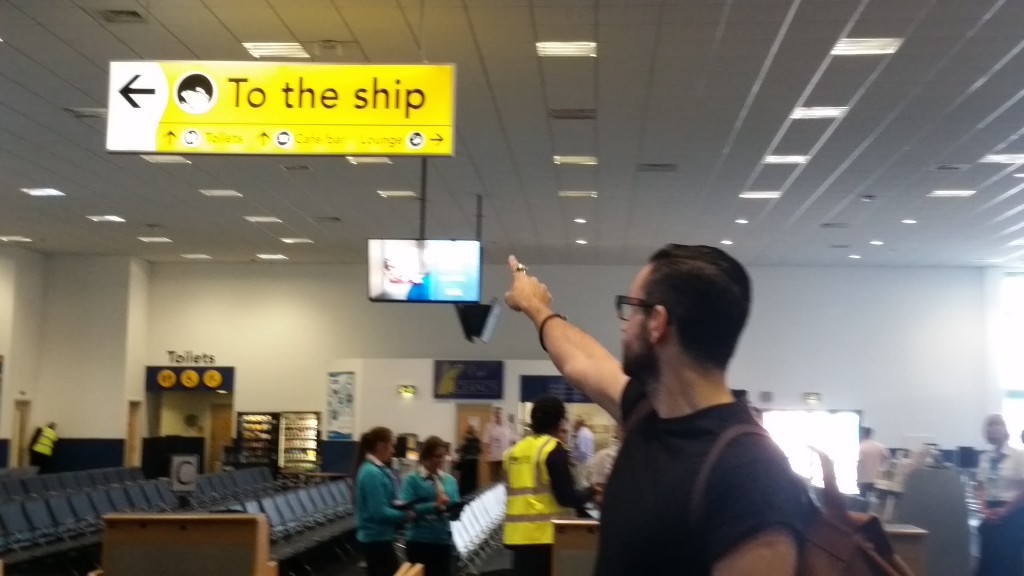 Nothing prepares you for the sheer size of Anthem of the Seas by Royal Caribbean International.  It is huge!  It is actually almost the size of the small North of Scotland town I originally come from as it can hold over 4,000 holiday makers.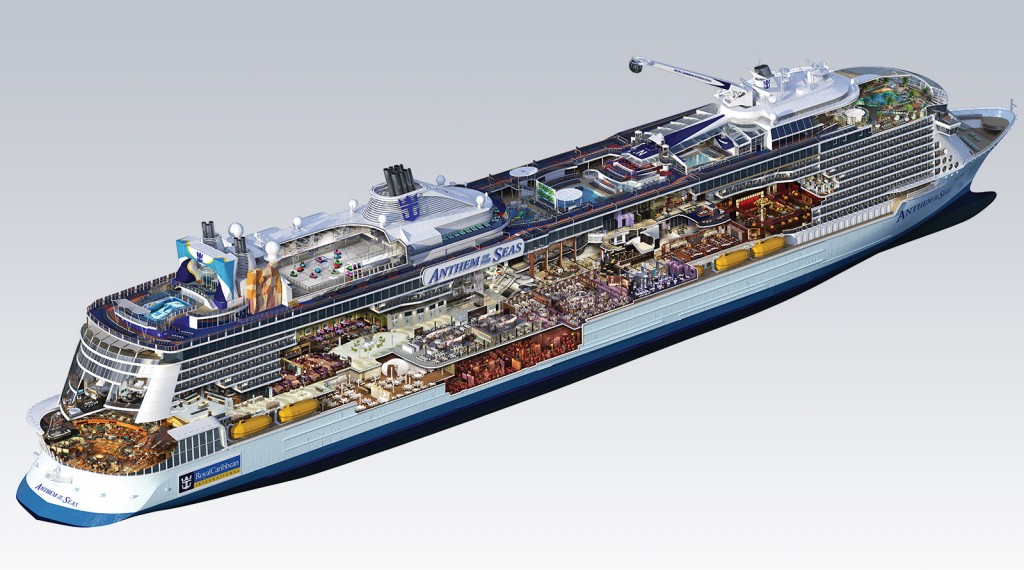 Once on board it has everything you could ever need. Variety is the spice of life here and there are many restaurants, bars, theatres, and activities to choose from. One of the most spectacular shows was actually put on by 6 robots.  These robotic arms with attached screens put on a dance performance called 'Dancer in a Box'. As the arms moved to the beat of the live music the dancers on screen performed a beautiful choreographed piece. Technology at its most impressive!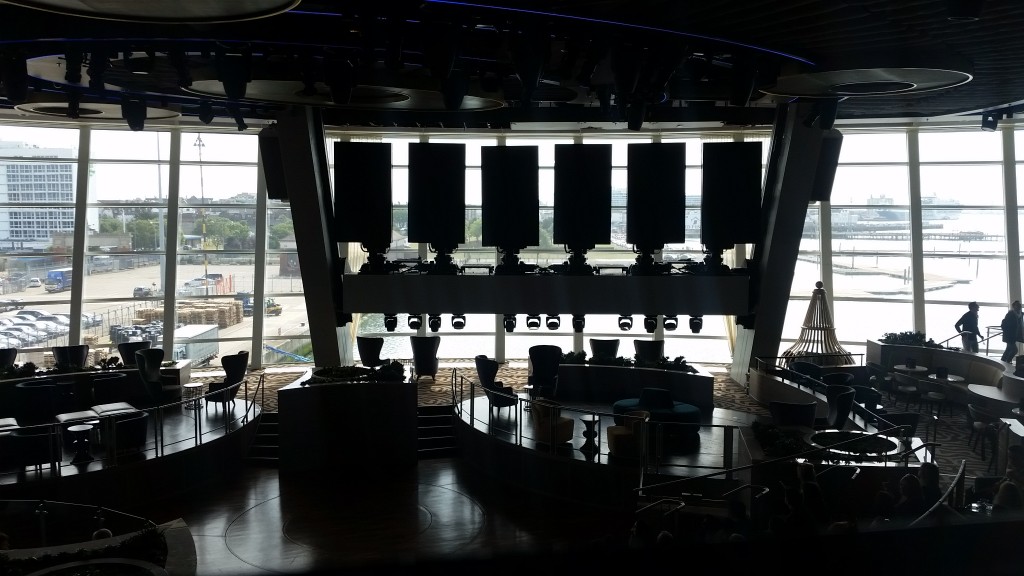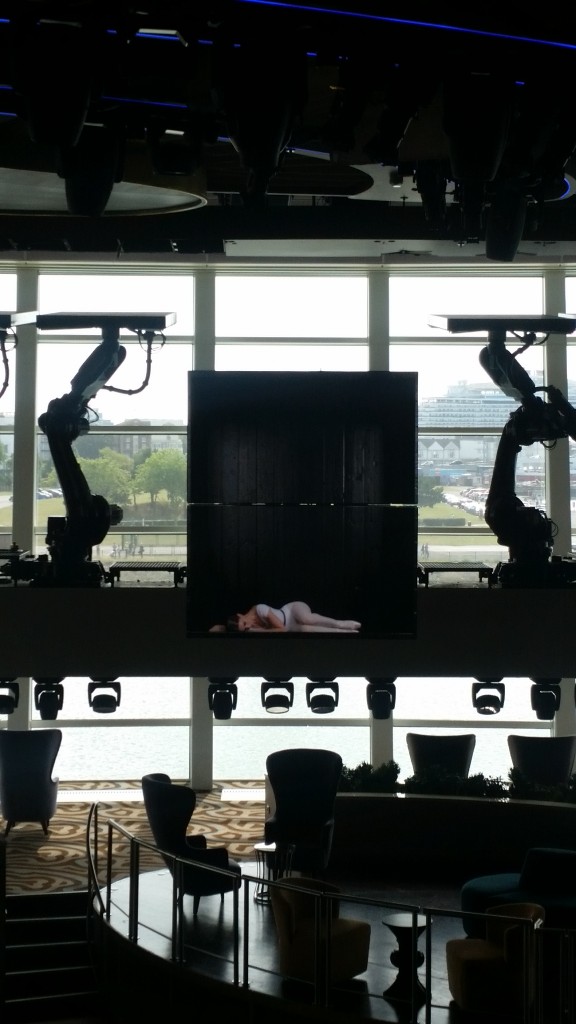 The ship is like a massive all inclusive holiday. Whilst there are different packages for everyone, it is all monitored via an electronic band.  Simply tap the band to pay for anything, which means no need to carry around a room key or wallet. Genius!
The tour of the ship took us through the various cabins on offer. This included the very impressive VIP rooms with its own large terrace and split level floor plan, to the inside cabins with virtual window.
All over the ship it is full of impressive features.  The glass floor at the top of the ship looking down through its centre is not for the faint hearted, but my favourite was the interactive light display.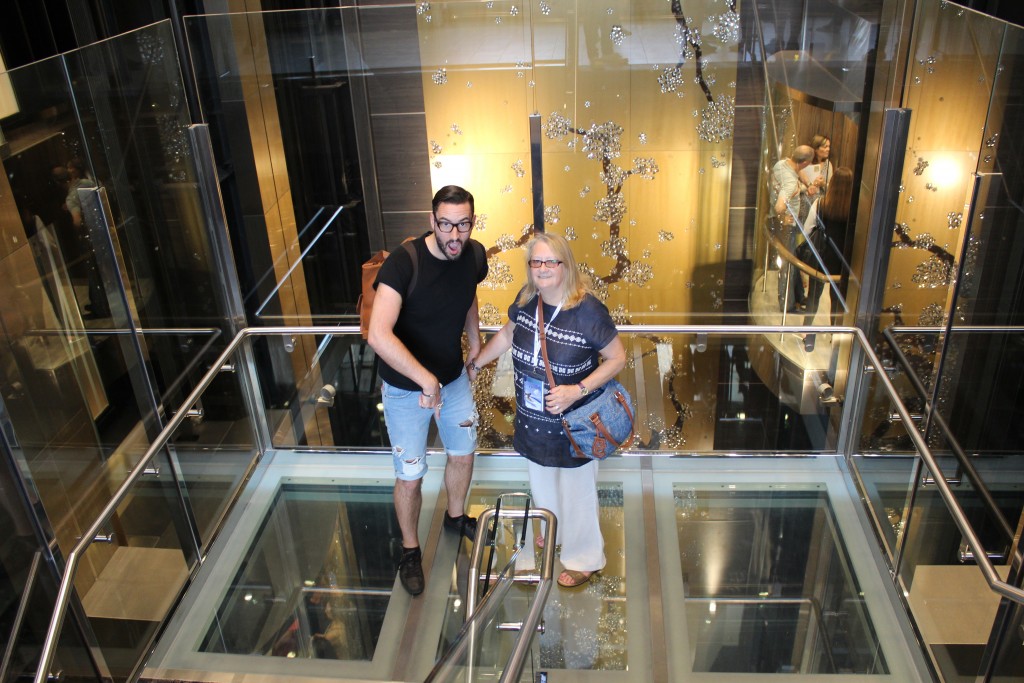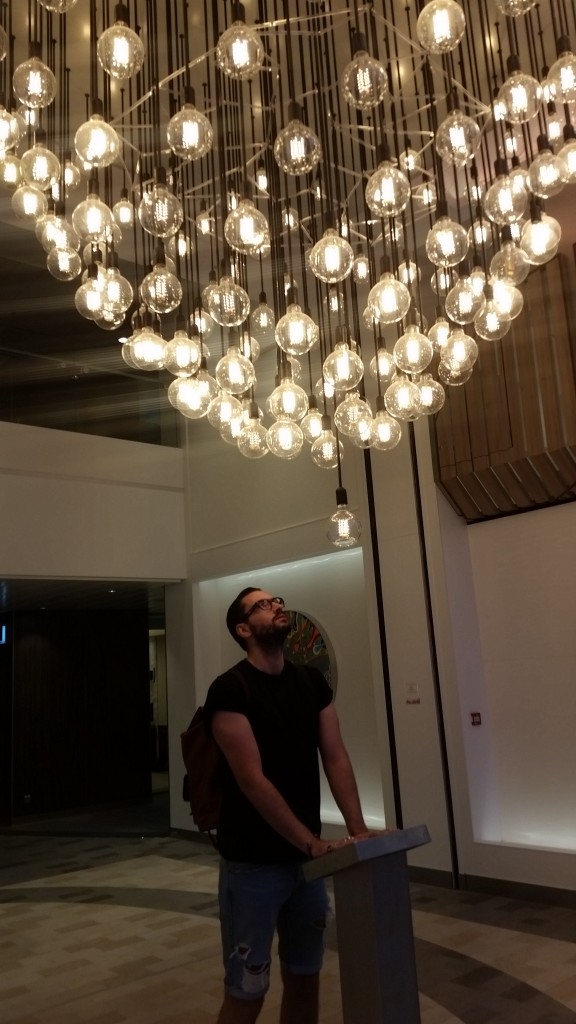 As you place your hands on the plates, the installation eventually lights up and starts to flash to the beat of your heart.  A cool piece of interactive art.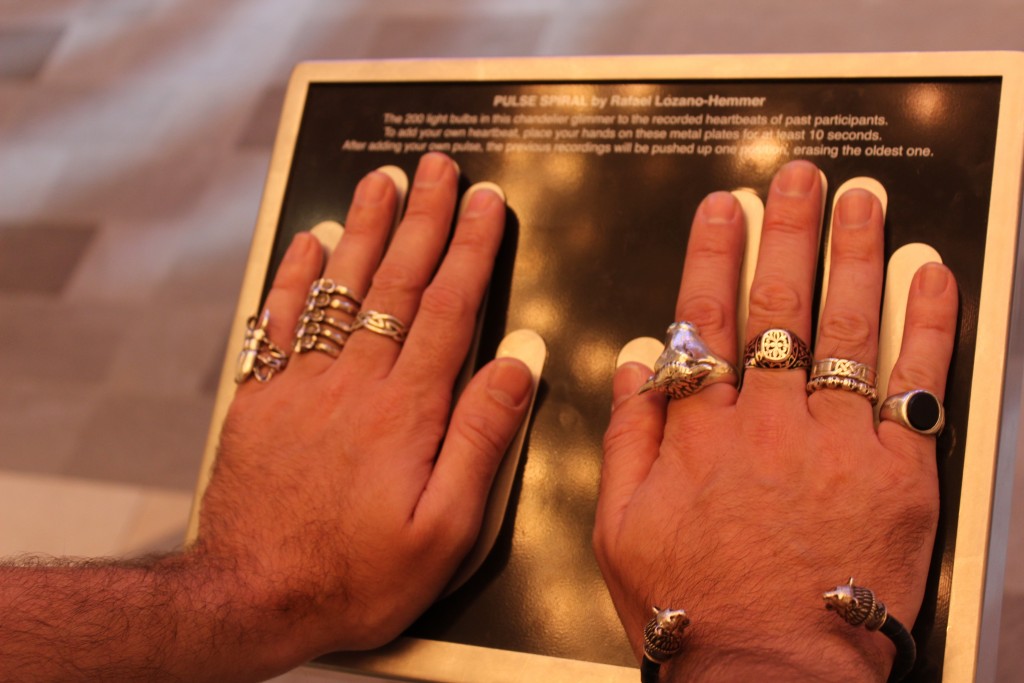 There is also a vast amount of activities for adults and kids to enjoy. There are two pools (inside and out), jacquzzi's, a climbing wall, indoor football and basketball, plus Xbox stations, arcade machines, and a running track.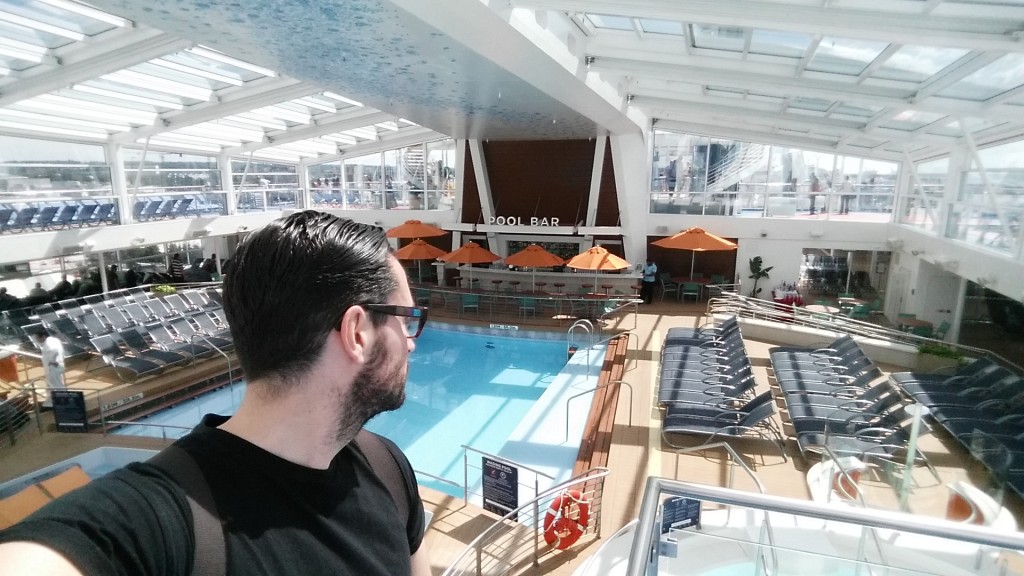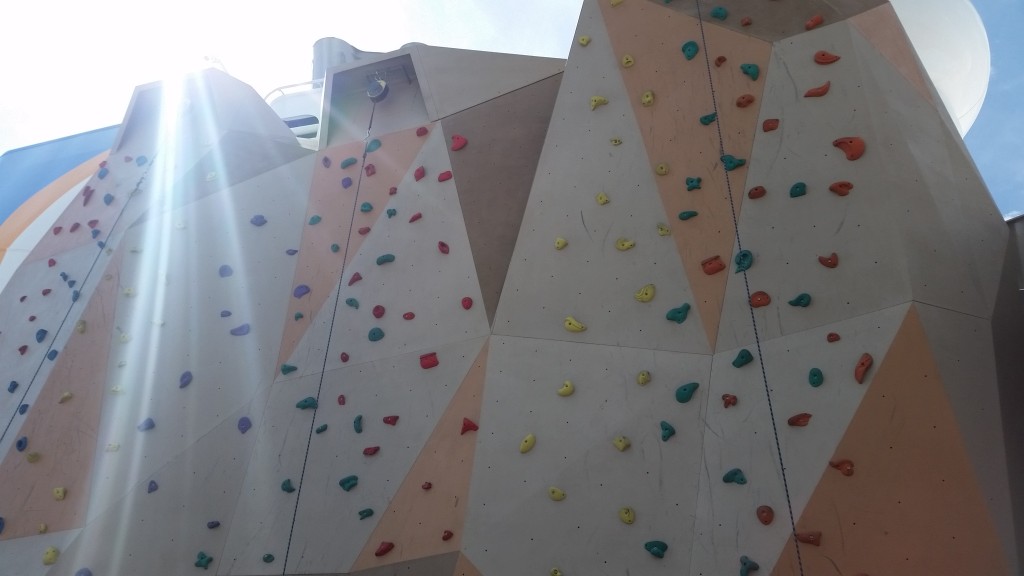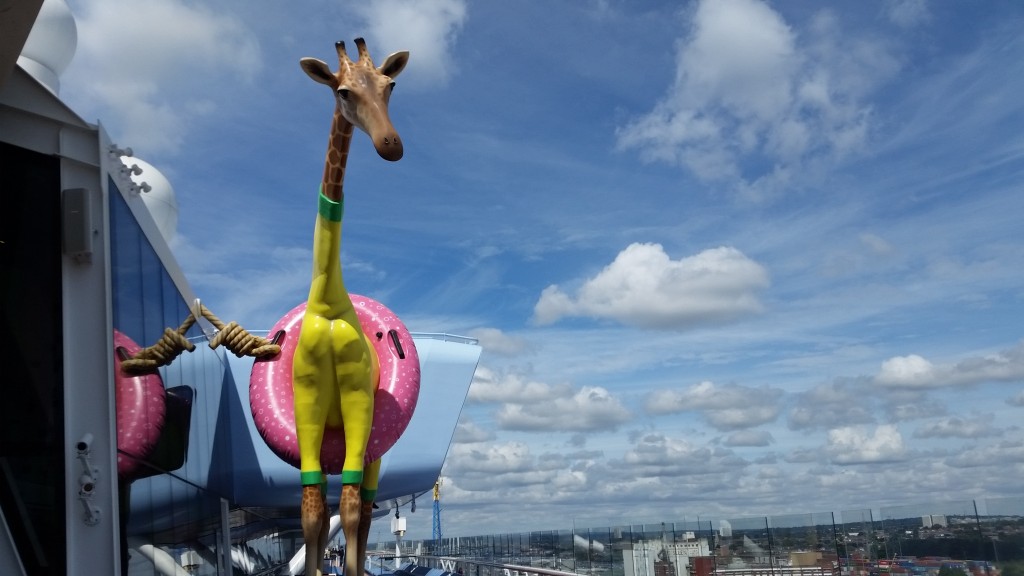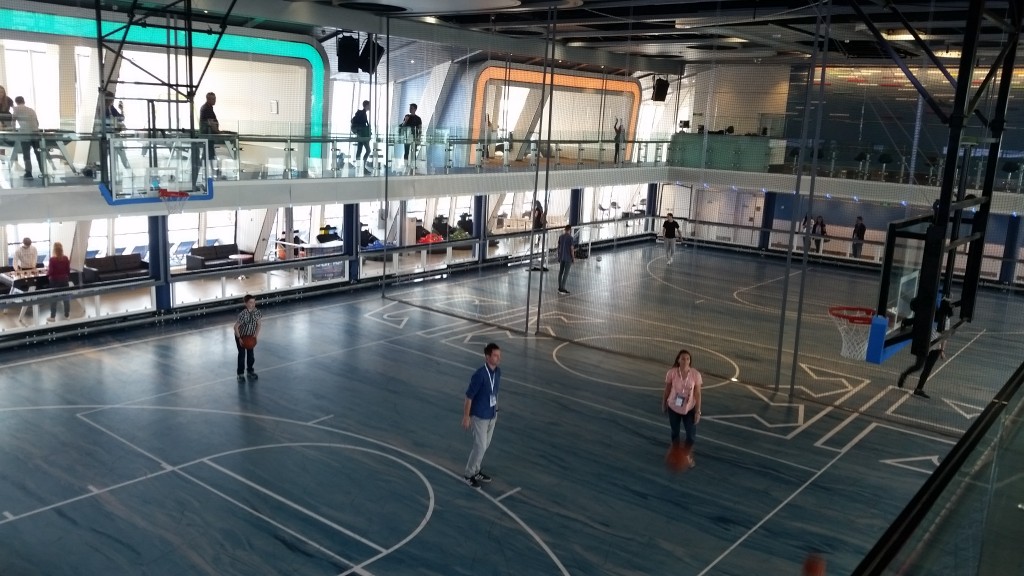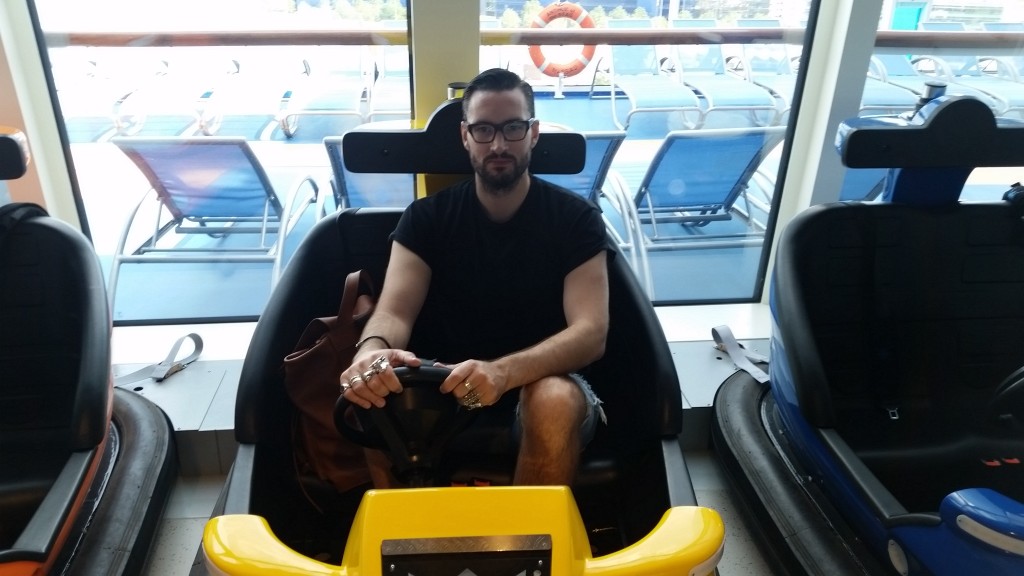 However my favourite activity was to be found at the back of the ship.  Here they have a surf machine and a free fall parachute machine 'RipCord' by iFLY.  I of course had a go at this and loved it. The instructors were brilliant, and took you through everything before you stepped inside the wind tunnel.  I managed to fly for 1 minute, and was a natural. Although im sure the instructors tell that to everyone, ha! Check out the video of my experience below.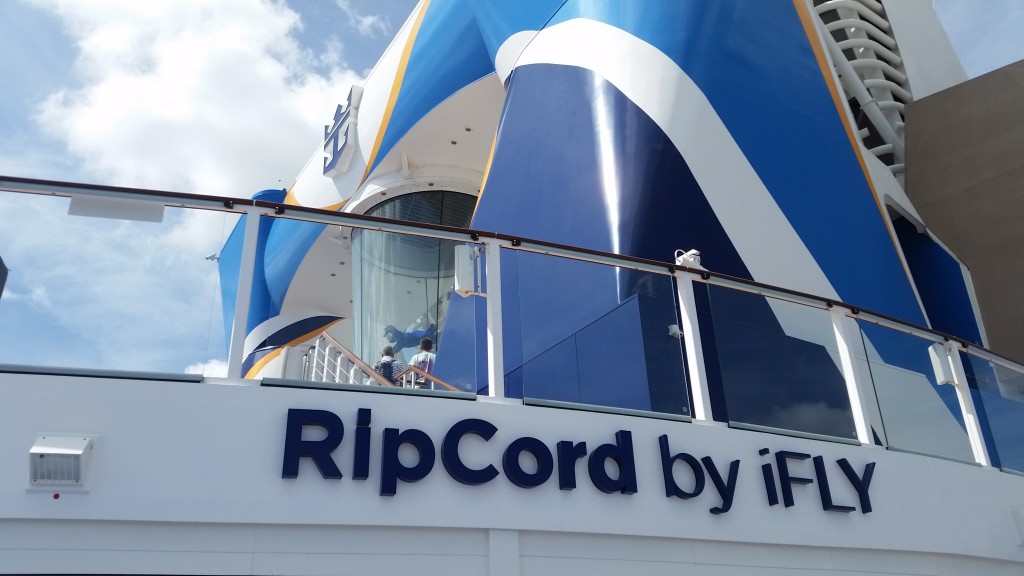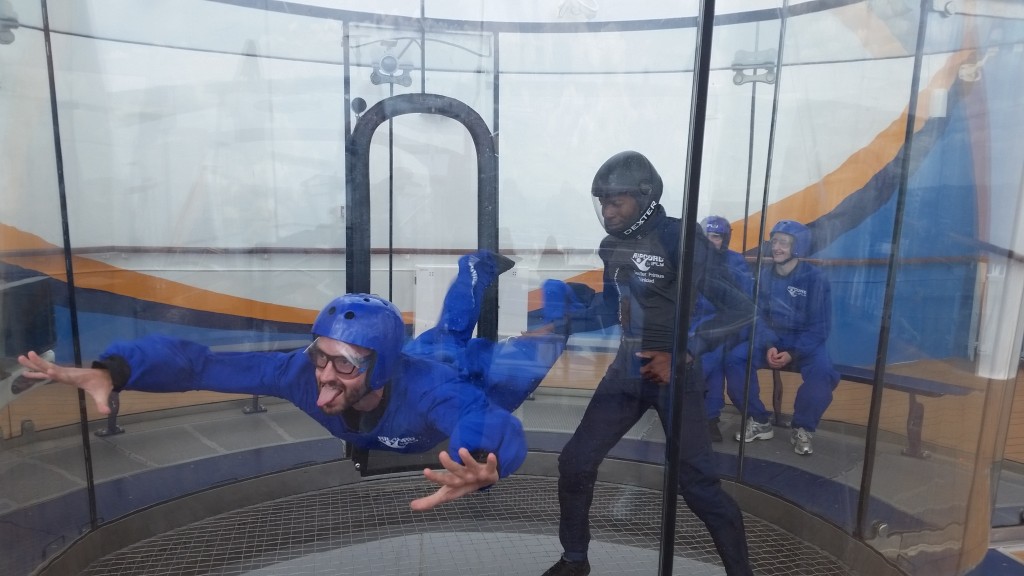 After that high adrenaline experience it was time for lunch.  I started with sushi, then moved on to steak and finished with hot chocolate pudding.  Delicious, and food you would be happy to pay top dollar for in a good London restaurant. The fact that this is all covered within a package is amazing.
As my day was drawing to an end it was time to jump on board the North Star.  This is similar to a crane with a London Eye style pod attached to it. The pod can be raised high into the sky and then over the side of the ship for the most amazing and unique birds eye view.  A great way to finish the day, and an opportunity to take some last minute pics.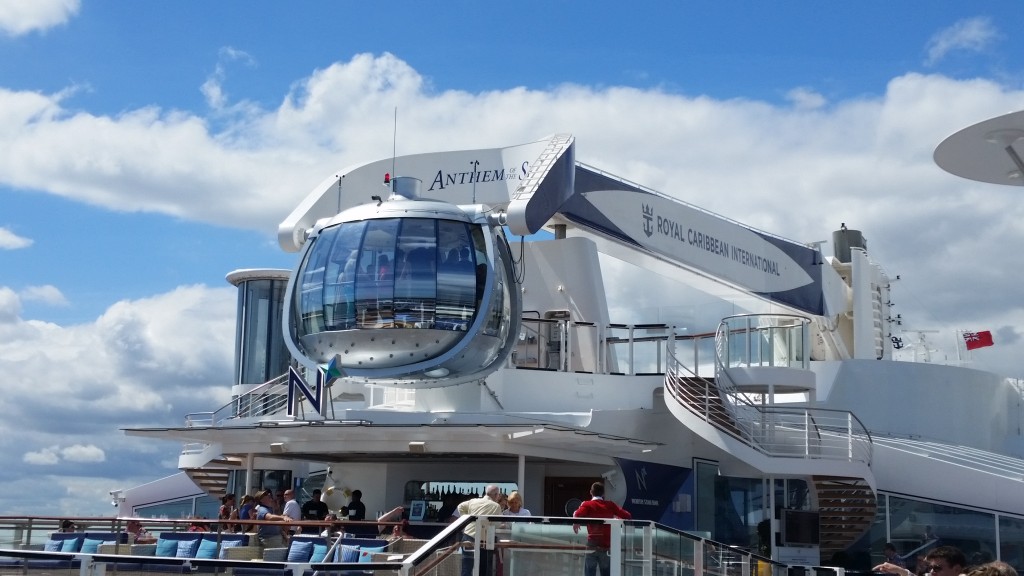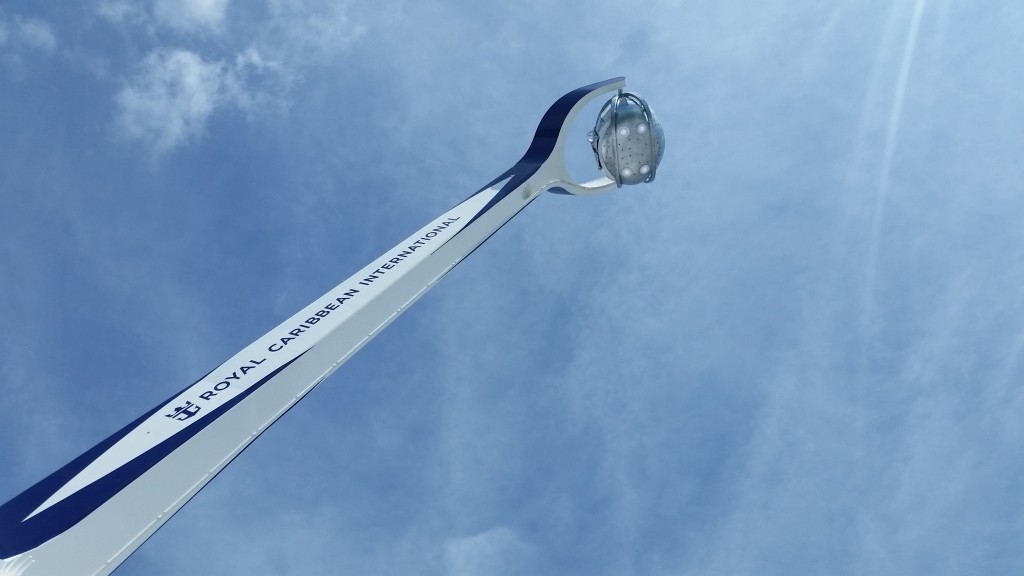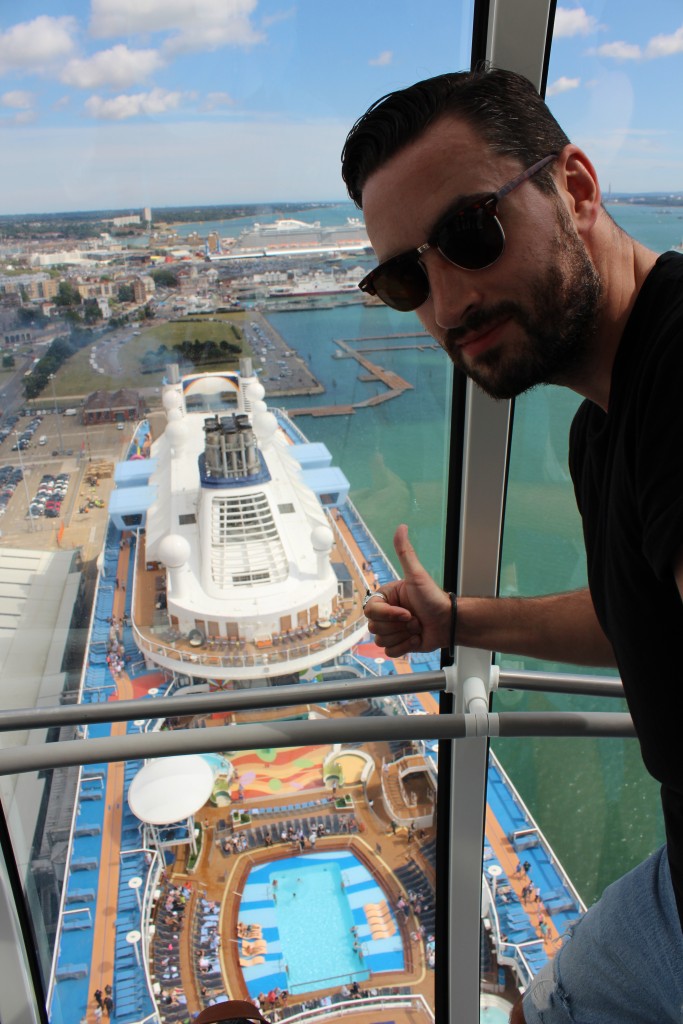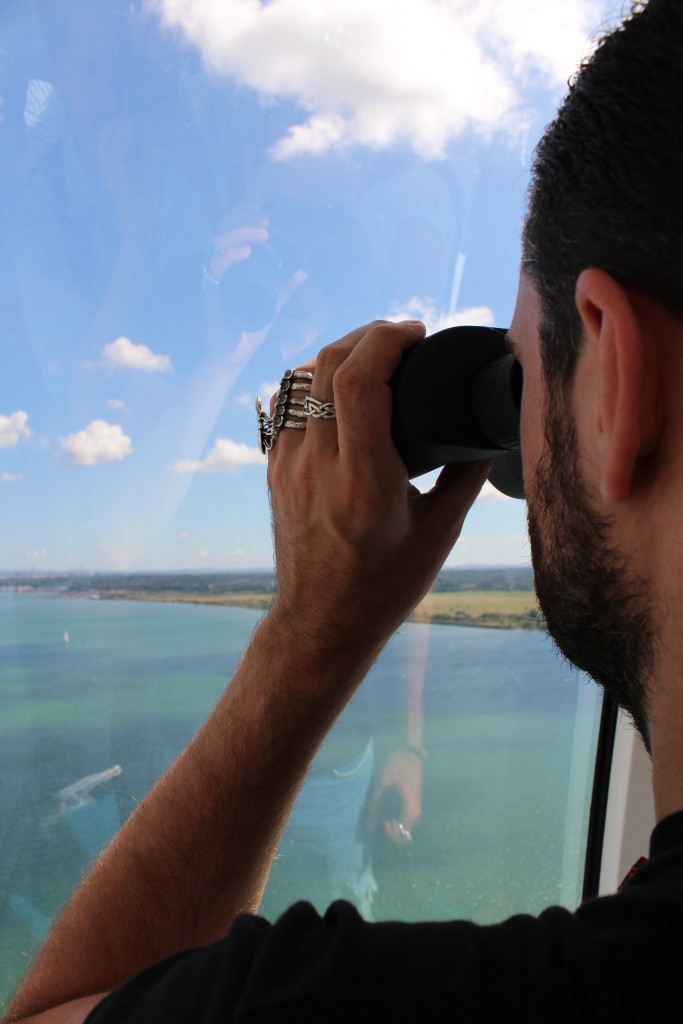 So if you are thinking about your next holiday, you should really consider booking a trip on Anthem of the Seas.  Everything from the style and decor of the ship, to the delicious food and impressive activities available are unlike any land based hotel I have seen. Check out this unique experience and I am sure you will have the time of your life.