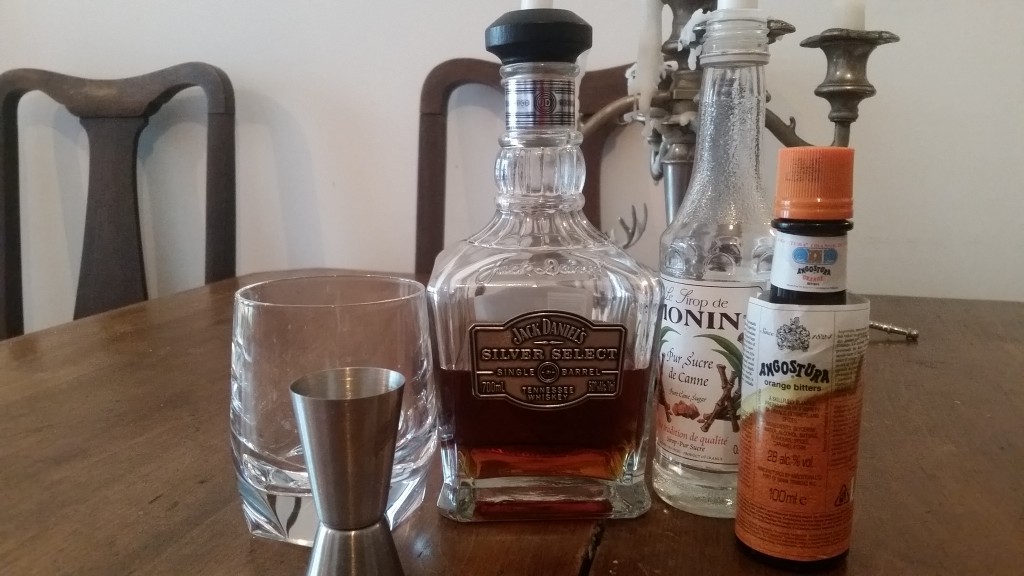 As I have matured (note not getting older), my taste buds and flavours for life's finer things have as well.  One of those things I find myself drawn to is whiskey, and I have a great selection on offer in my home bar.  A great staple of any bar has to be Jack Daniels, and I have a couple of bottles to share when friends come over.  Of course there is the classic Old No. 7, and the latest edition the Silver Select which is a single barrel whiskey.  I love using this to create my favourite whiskey sour, using the above ingredients:
50ml Old No.7 or Silver Select
25ml Lemon Juice
15ml Sugar Syrup (1:1)
2-3 dash Angostura Bitters (classic or orange)
You will also need some ice!  The type of ice and how much you use it really up to you. I favour these clever silicon ice moulds, that make sphere ice cubes.  They look great, don't melt as quickly as normal ice cubes and are a fun talking point at any party.
Once you have filled the glass with your ice, add the bitters, sugar and stir.  Of course if you add the lemon juice (I dont) you can shake first in a cocktail shaker, and then add to the glass.  Either way you get a delicous tasting drink at the end of the day.