Team Maketh recently took to Stockholm Sweden, for an exciting two day test drive of the brand new Mini Clubman.
The Clubman is the model which begins Mini's jump into the more premium motor territory, whilst still being a British car built in oxford. This new upgrade to the Mini family gives us everything you search for in a good drive, making it guaranteed for success!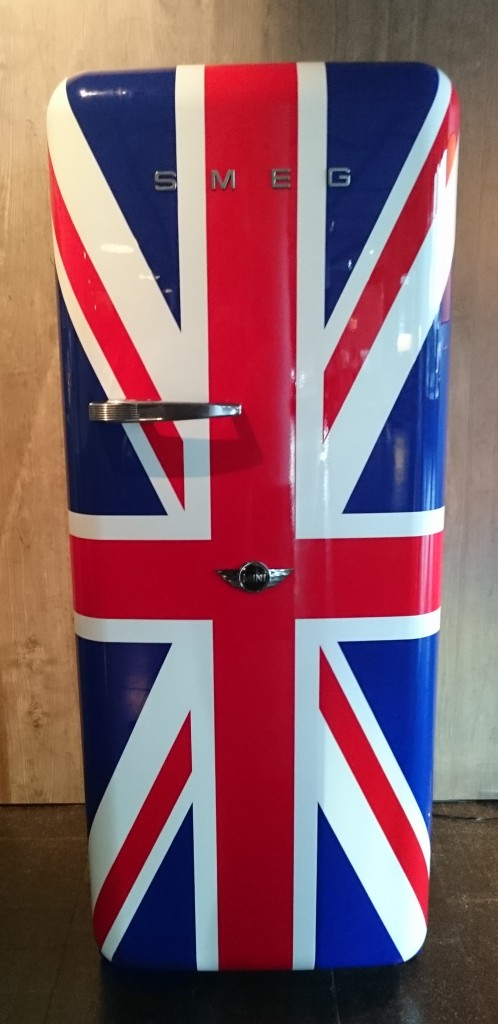 As we arrive in Arlanda, Sweden we're greeted by the iconic British Mini designs, featuring the cool Smeg x Mini designed fridge.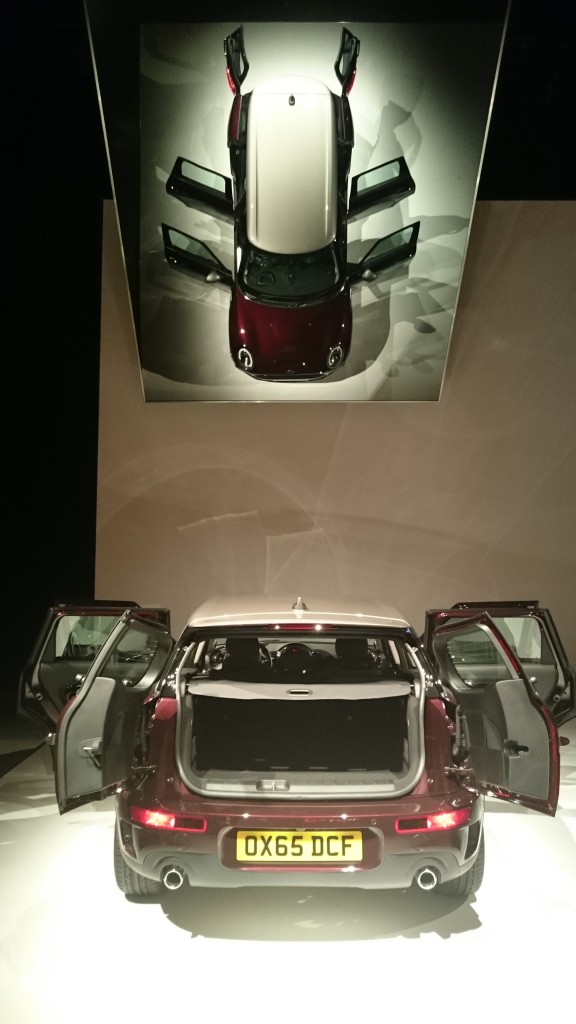 All the Doors – As 5 door cars go the new Mini Clubman doesn't compromise on its beauty and shape, by being a 5 door hatchback. The Clubman is in fact the largest model in the Mini family, making it ideal for the short trips and long journeys alike. The double door boot can be activated by just the wave of your foot, thanks to the new easy opener function. So you can now have both your arms full with your many items whilst a wave of the foot under the boot, triggers the auto-open function of both boot doors with ease.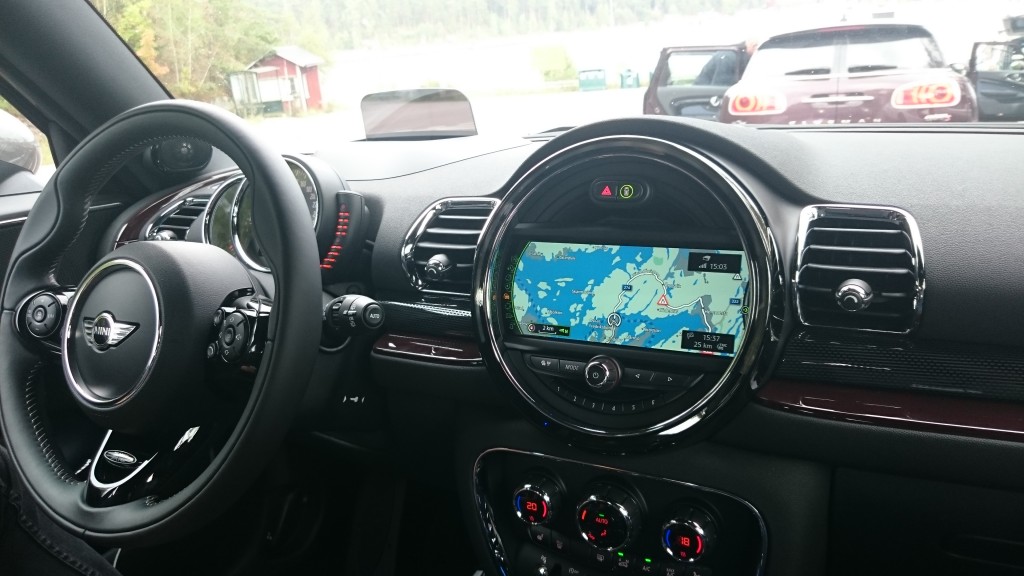 Interior – Nothing can be quite off-putting to any potential car buyer, than a boring interior design, which some car manufacturers do very often. Since you're going to be sat in your car for a while, it's only right it has the looks that coincide with your own personality and style.
The Clubman interior is definitely stylish but still very practical, with a central display unit equipped with a cool LED lighting that responds to different driving situations.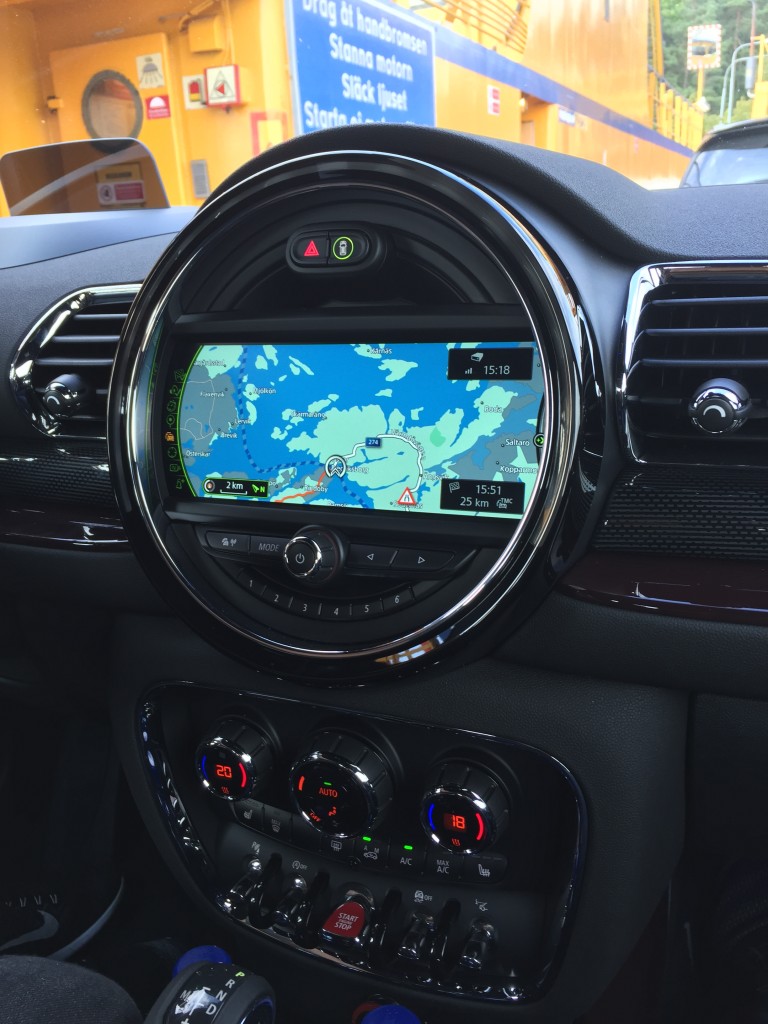 Driving into the worst traffic is now over! The Clubman now comes with a sat nav system, built in with a real time traffic monitor. So now you can make any occasion in smooth timing.
With the social media buzz becoming more and more demanding Mini have cleverly incorporated your popular social media apps from your phones, directly into the new display unit. So now there's never a fear of missing any tweets, instagrams or Facebook posts while you're on the move.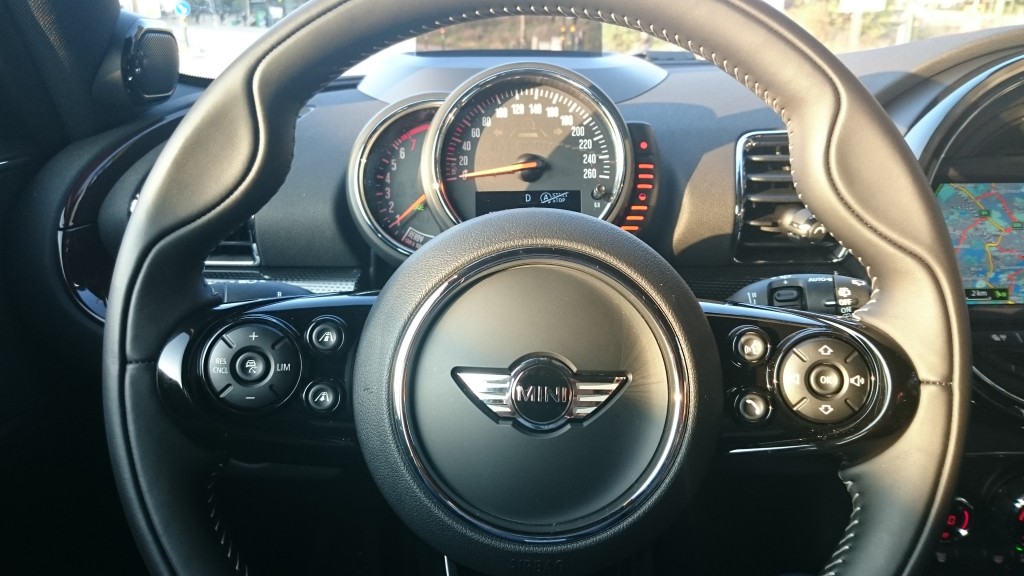 There is also a HUD (heads up display) unit above the steering wheel which will allow you to keep your eyes on the road at all times, but still keep you informed with all the car functions.
Our first destination in the Clubman was to the art hall of Artipelag. Situated in the higher regions of Sweden, this made for a great stomping ground to really test the Clubman driving performance.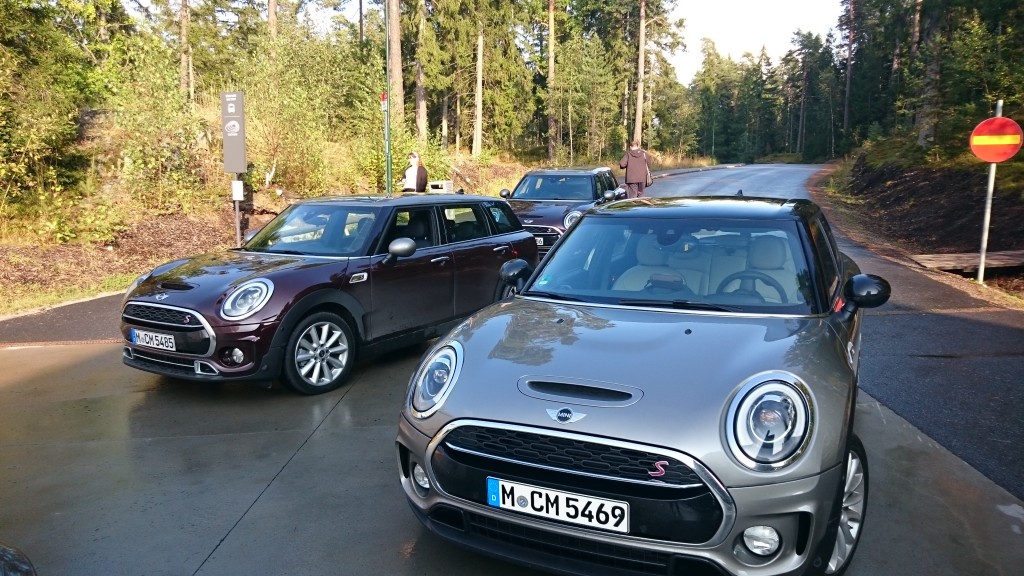 Engine – This is something we tend to not pay too much attention to, unless you're a hardcore piston head. But the new Clubman engine is something you will all easily be drawn in to. The Clubman S is packed with a 189bhp 2 litre turbo engine, capable of delivering a top speed of 142mph! Hit the gas from the start and watch it fire 0-62mph in around 7 seconds.
Whether its long adventures, or just taking on the busy city streets, the drive mode can be adapted for any situation you're in. Want to be careful of fuel usage? You can switch the Clubman into green mode, which will make your ride softer as well as manage fuel efficiency.
Alternatively if you want to get a move on you can flick the performance into sport mode. This will allow the Clubman to really stretch its limbs, giving an ultra responsive steering, acceleration and suspension.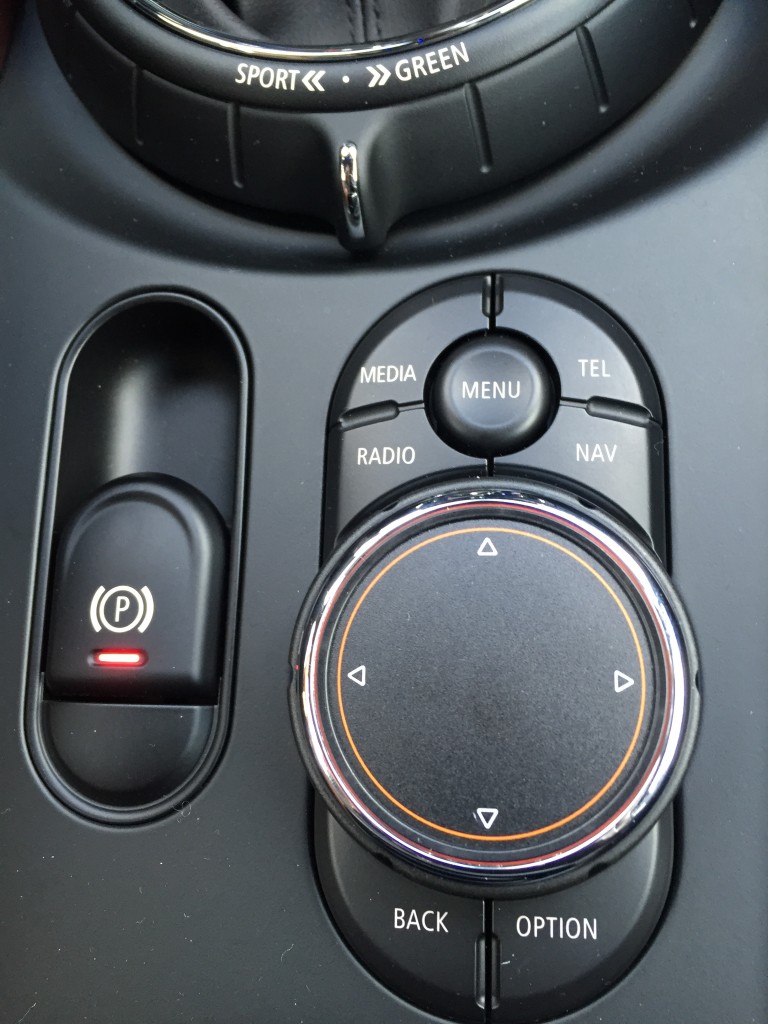 All your friends will be mega jealous of how cool your handbrake looks too in the Clubman. Mini technology game goes up another level with the electronic handbrake switch. Say goodbye to accidently bashing your elbow on the big awkward stick that used to live in the centre of your vehicle!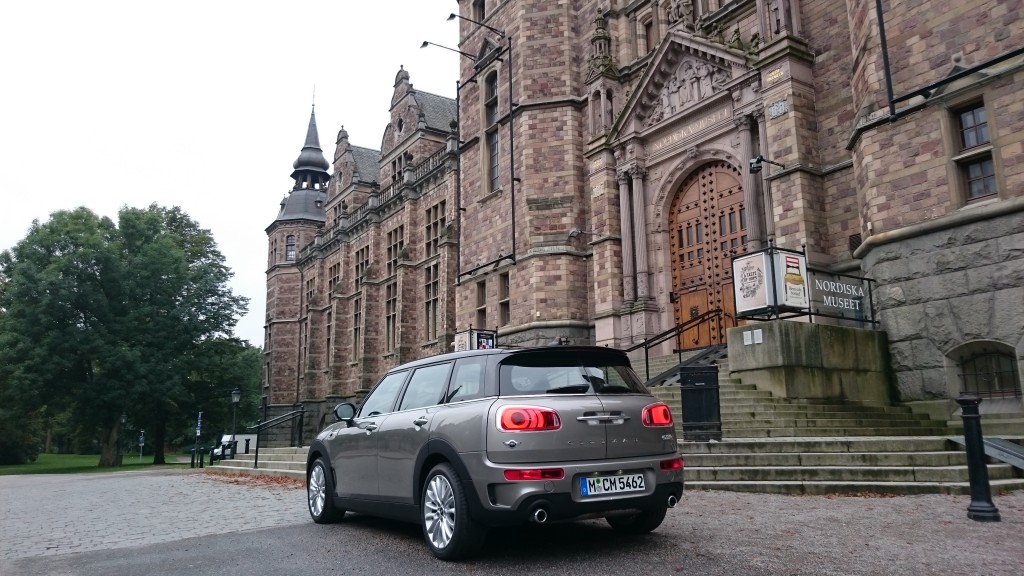 So in conclusion the Mini Clubman really puts the love back into driving. You're not only getting a car big enough to take on all that a busy lifestyle will entail, you're also getting an attractive design guaranteed to keep you standing out among the crowds!. Prices start from £19,995 which gives you a lot of features as standard, not to mention the coolest media system any car will pack!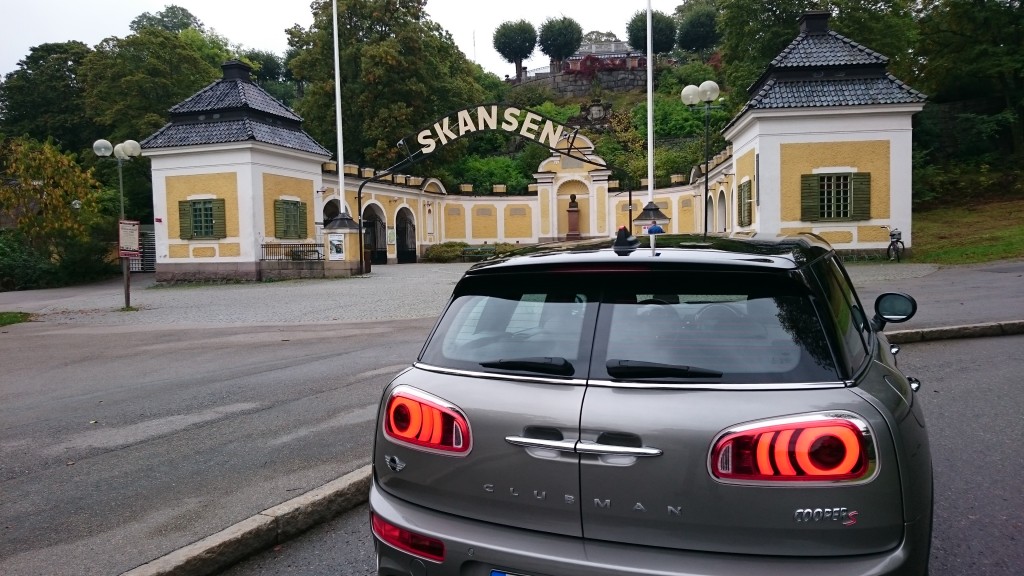 Think it may be time for me to upgrade my old cooper…. Thank you Mini for the adventure!
THE GUIDE TO BEING A MODERN GENTLEMAN
In collaboration with MINI Clubman, six experts from prestigious The School of Life, including Samantha Clarke, a style and confidence therapist and John-Paul Flintoff, a global business author, have come together to provide a guide on how to be a 'modern gentleman' in today's complex society.
Grooming by Lee Kynaston, one of the UK's most experienced male grooming experts
Rule: Be well groomed, not over-preened
Good grooming is like a magic trick: people should be impressed by the results, but in the dark about how you achieved them. Overdo the fragrance, teeth whitening or eyebrow taming and you just show the world your sleight of hand.
 Fashionby Samantha Clarke, style therapist on clothing and confidence
Rule: Combine style with sustainability
Classic fashion means shopping consciously. Take the time to concentrate on timeless materials, fit and construction that are in harmony with your body and mind.
 Business and Entrepreneurialism by John-Paul Flintoff, whose books 'How to change the world', designed to help readers overcome obstacles that might hold them back have been published in 14 countries
Rule: Take a moment
Sometimes, to move forward, you just need to stop. Modern life is so busy we forget to think, but time is often the best brain food. You need it to keep evolving, innovating and improving, and the most successful people in the world are the ones who find a way to fit solitary thinking into their day. Have thirty minutes of time out per day.
Health and wellbeing by David Waters, men's lifestyle journalist and School of Life's Relationship MOT therapist
Rule: Practice your own sports psychology
Playing sport doesn't just build muscle and lung capacity. It helps you to refine your ability to strategise and practise collaboration and fair play. By observing your knee-jerk emotions and choosing to respond rather than react, you can change your behaviour on and off the field, court or mat.
Food and Drinkby Jenny Linford, member of the Guild of Food Writers and author of fifteen books on food and drink
Rule: Learn a signature dish
Many of the best restaurants don't have lengthy menus because they recognise the value in perfecting a small range of dishes. Great chefs understand the satisfaction of working on a signature dish, tweaking it until it reaches perfection. Choose a dish that you can experiment with in the kitchen and enjoy 'perfecting' it.
Travel and leisure by David Baker, launch managing editor of WIRED and teacher of How to Balance Work with Life and How to Travel at The School of Life
Rule: Never stop learning
Make a list of things you'd never think of doing. It might be learning to tango, trying wild swimming or something simple like going to the cinema on your own. Try one out one weekend. Cut loose from the invisible chains of habits, and break out of your comfort zone.
Go somewhere new in your local area
Go on holiday, but don't have a plan other than to explore
Change your route to work.
Four key rules have been brought to life in a series of stunning videos featuring Matthew Zorpas and produced by music director, Joshua Lipworth. The videos can be viewed here.
The complete full guide can be found on the school of life's website.
The epitome of style, design and sophistication, the new six-door MINI Clubman is the ultimate accessory to the modern gentleman's armoury and boasts a 0-62 time of 7.2 seconds, with the range starting from £19,995.
To find out more about the new Clubman models and prices, head to Mini.com
#Mini # Clubman #GoWithYourGut #Stockholm