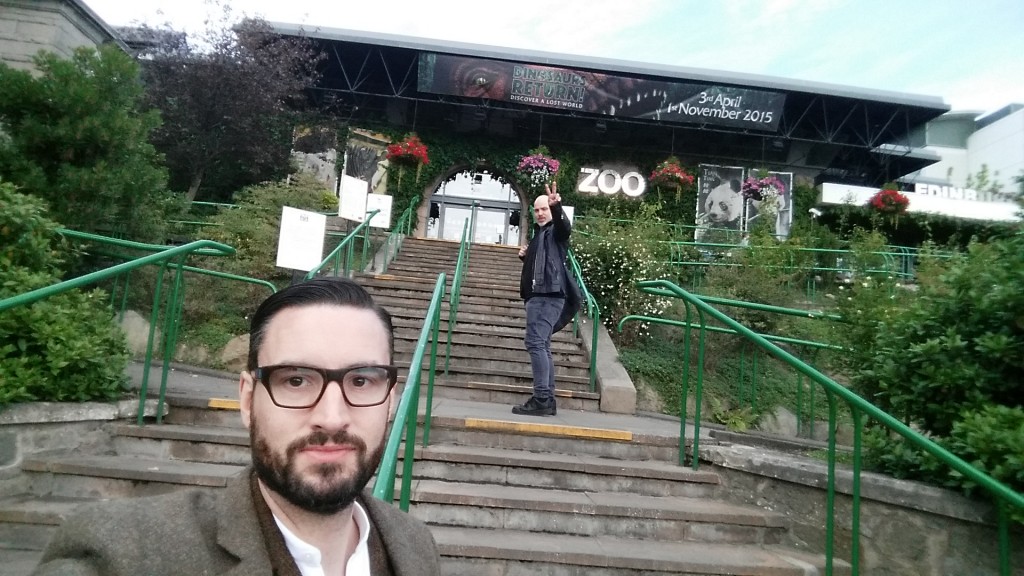 I'm not ashamed to admit it but I LOVE PANDAS. I always have, even from a young child.  I vaguely remember seeing them in London Zoo as a child so when I heard new pandas were coming to the motherland to Edinburgh Zoo I knew I had to make a visit.  Whilst it was a long time coming, I made a weekend plan with my good friend and headed on a panda hunt.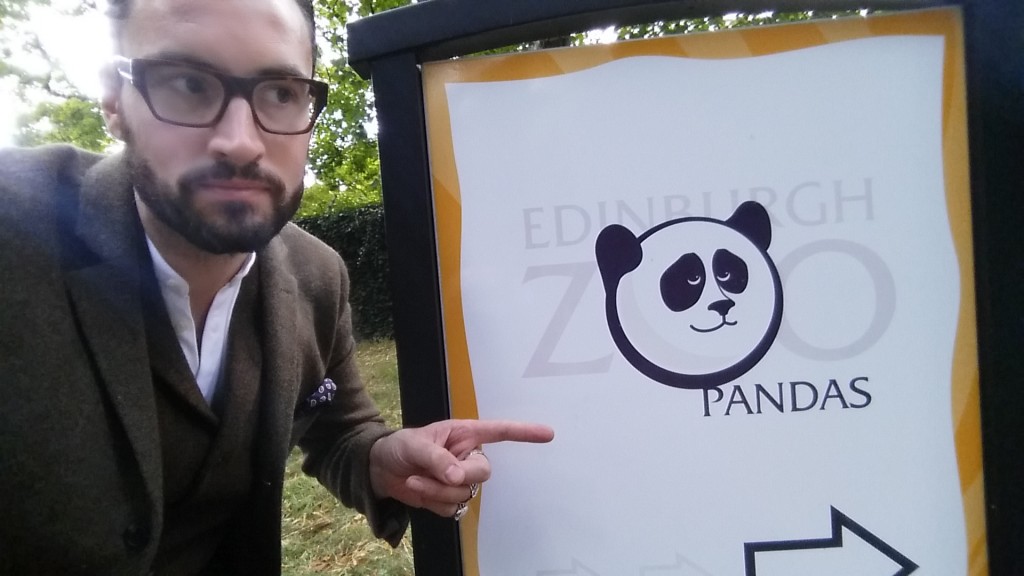 The best thing we could've done was book our tickets in advance. On arrival there was a large queue to get into the zoo, which we skipped past due to our pre-booked tickets. That's a top tip so don't consider it, just do it!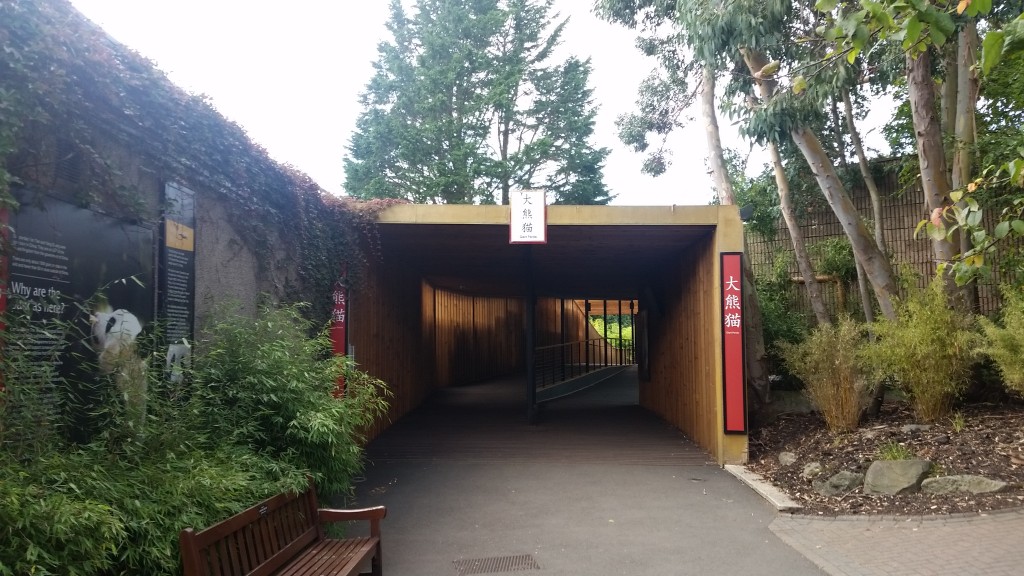 The panda entrance and whole enclosure was lovely, and with a strong Chinese reference which Im sure makes the pandas feel right at home.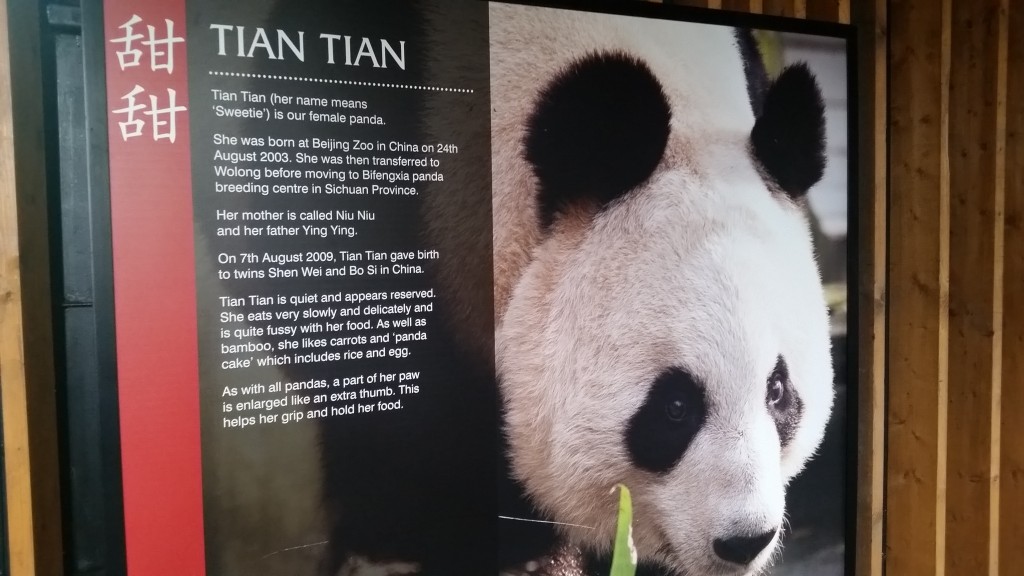 One of the things to prepare yourself for though is that pandas don't actually do very much.  They sleep for the majority of the day, and when they aren't sleeping they are probably just eating.  Whilst you have to respect the panda, as its still a massive and very strong bear, you also have to snigger a little to yourself for thinking your going to see this active animal striding about its new Scottish home.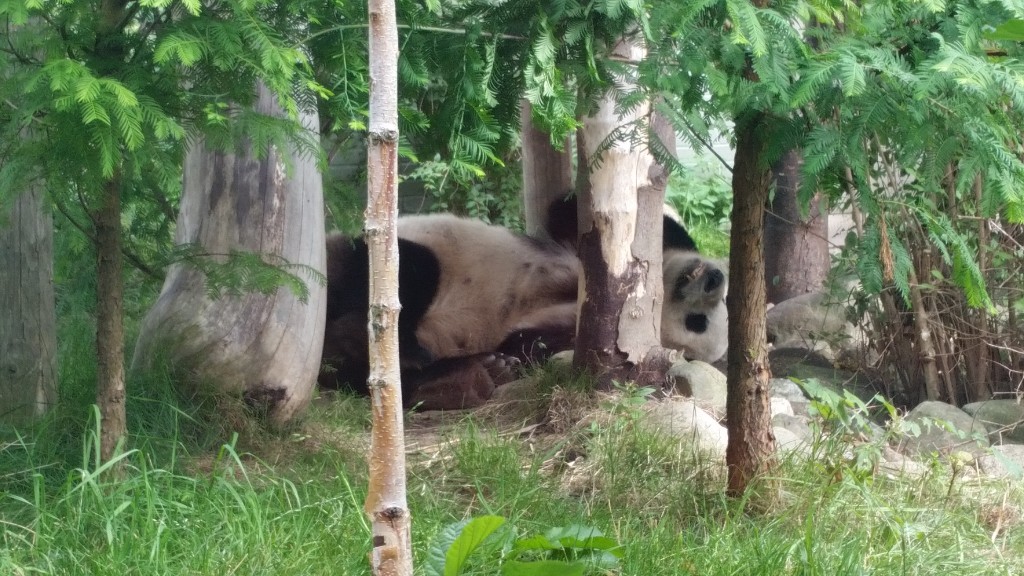 On our visit the panda was passed out in a deep sleep with its panda jewels on display to the gods.  A pose the handlers told me is not that normal but that he was probably doing it as he was very sleepy that day.  All in all this was  a magical trip and a chance to watch an animal that is only in the country for a limited amount of time.  So make sure you take your chance whilst you can.