I'm a big fan of beers and I'm a massive fan of food and when you put the two together, we're having a very good time! Generally I have always consumed both as two separate entities but thanks to the teachings of Chef Dave Ahern, I have now experienced these to a whole new level.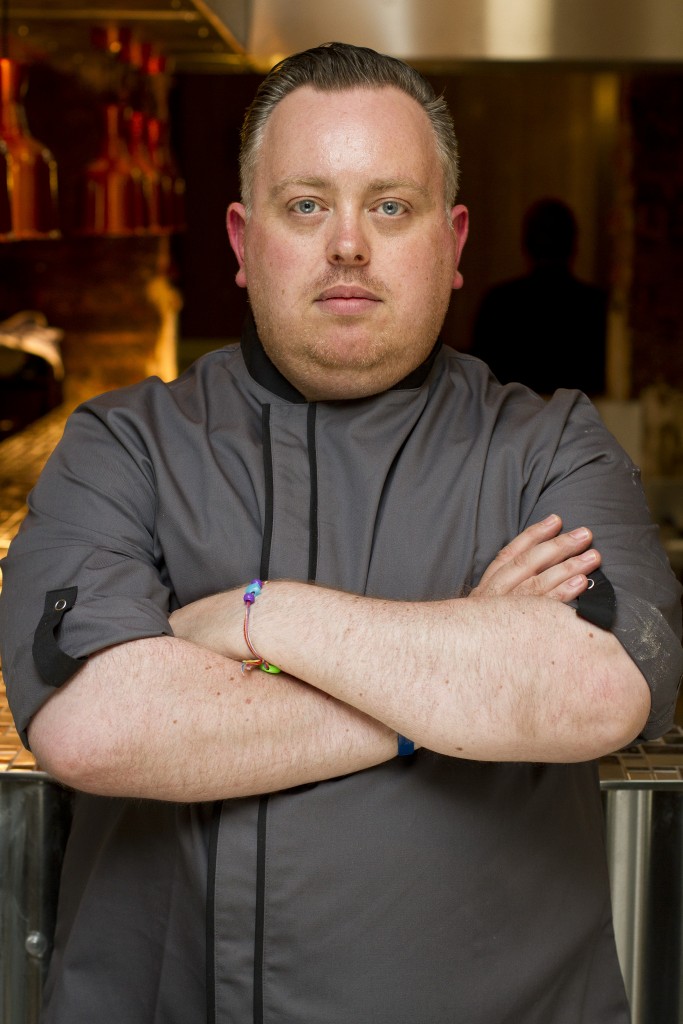 Formally the Chef of Burger Breakout and Oslo in Hackney Dave has recently opened up his new restaurant Wahleeah, creating a unique menu where beer is present in every bite.
Team Maketh was given the call to come down and try out some of the amazing dishes, expected to indulge the public's taste buds.
We were given the rundown of the mechanics of the preparation of a few dishes, in order to understand the key to getting the flavor of beer in each dish correct. Every passing aroma of prepared meat was filled with a delicious flavoured scent, humbly throwing in a hint of the ale, stout, lager or IPA infused.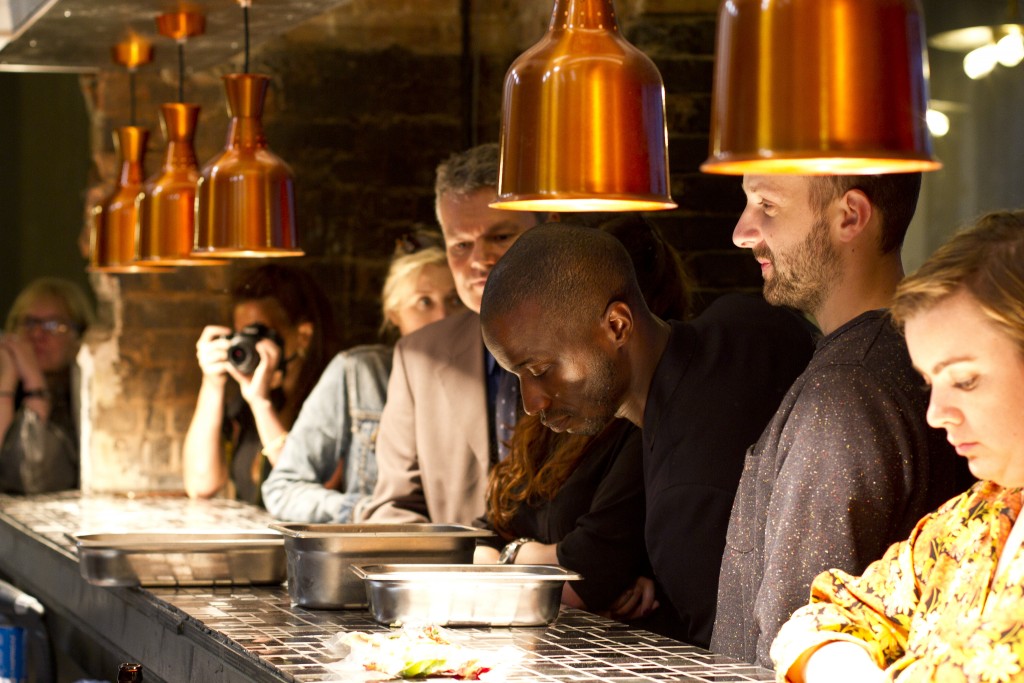 Dish 1: Chicken meatballs, mushroom mash and beer gravy
Beer of choice with this dish would be a Stefanus blonde (7%), which is a classic (potent) Belgian blonde beer. Each bit you take perfectly complements the Belgian beer flavour, becoming the perfect drinking partner.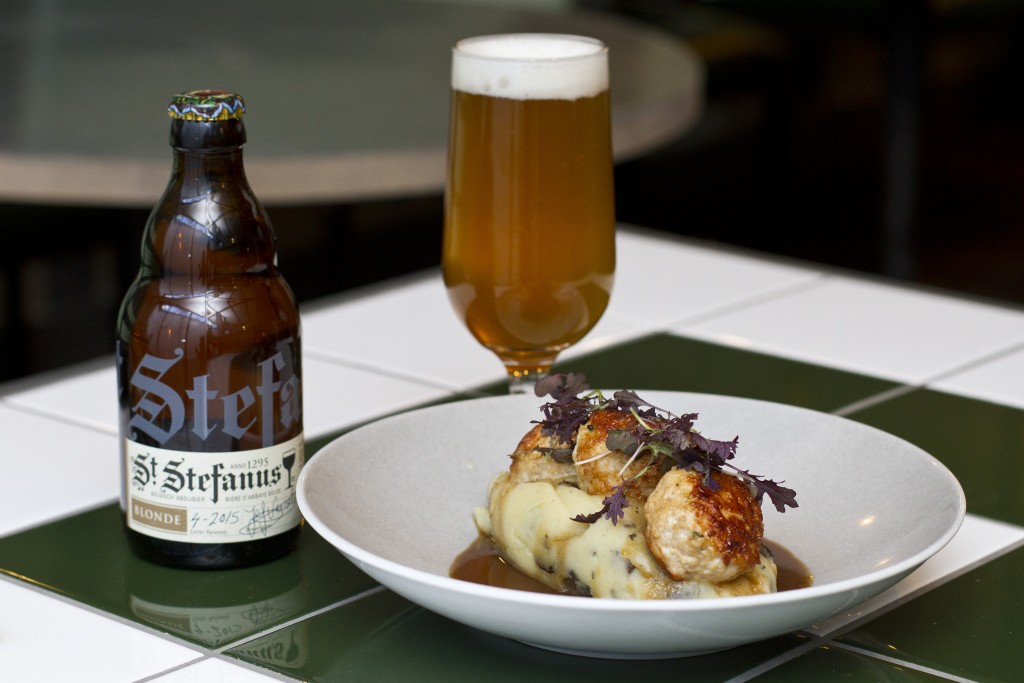 Dish 2: Oxtail and onions with horseradish toast
This was a dish I never even dreamed to attempt to eat! The beer of choice is a Black cab stout (4.5% vol). Again I don't often do stout drinks often (apart from Guinness) so this was a little out of my comfort zone. That being said the combination of the two together was a nice surprise to the pallete! The rich flavor of the Oxtail followed by the dark chocolatey notes in the stout, created an even deeper flavor after every bite.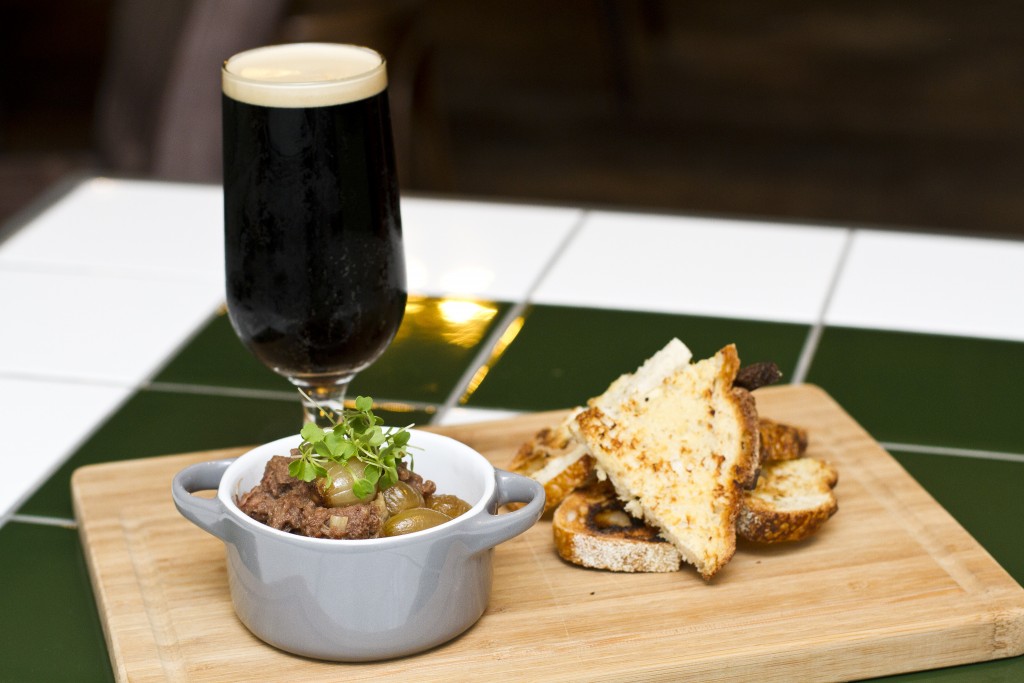 Dish 3: Caesar salad matched with founders pale Ale
First of all I have to say this is the fanciest Caesar salad I have ever seen made, that alone won taste points for me. In terms of complimenting beer it had to be the founders pale ale (5.4%). Despite how simple some may think a Caesar salad is, it is still surprisingly complex. The key with this dish is to not side a beer that is too strong, as it will knock out the flavor of the dish. This is why the pale ale goes so well, as its hop bitterness assists in bringing out all its flavours.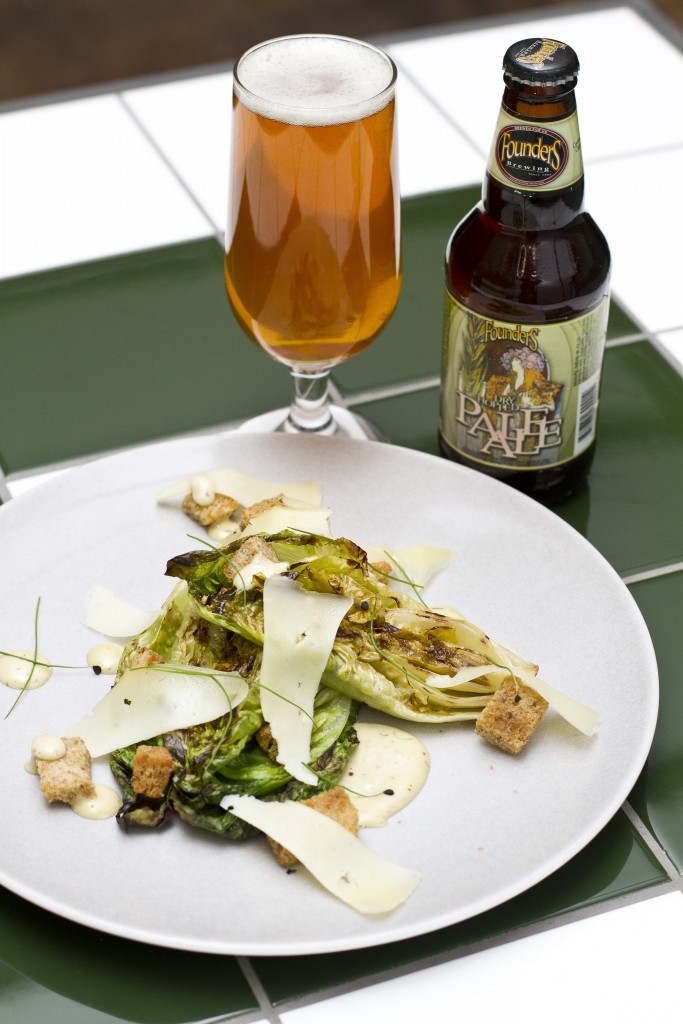 Dish 4: Tuna Meatloaf, polenta nicoise and bloody beer
This was definitely my favourite dish of the evening, as this was a different way of eating tuna for me. The beer that works with this well is also a new favourite, called the Er Boqueron (4.8%). It tastes absolutely amazing, due to its seawater brewed process (that's right seawater!). The dryness of the beer not only works exceptionally well with the tuna, but will work well with all fish in general. The flavor enhancing beer will keep the palette refreshed after every bite. And don't worry guys, as this beer is available in most grocery stores (phew).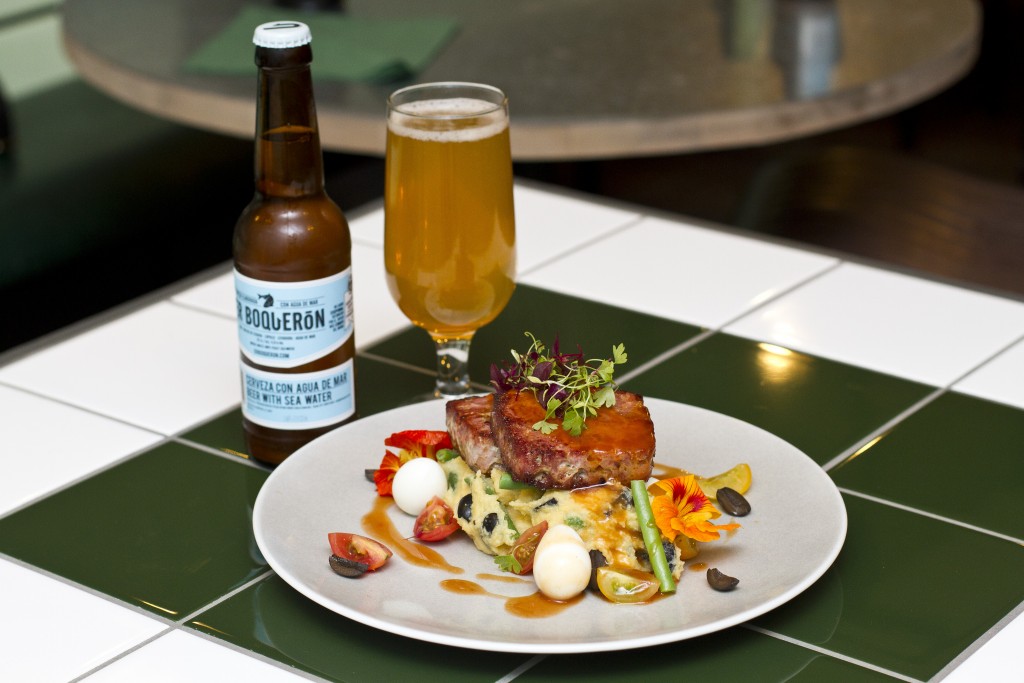 Dish 6: Porter cheesecake (garnished with a chili jam sauce)
The final dish of the night, the desert! Except this was not like your usual type of desert. Like all the meals of the evening, it's all about taste and how beer makes that same taste even greater. The porter cheesecake was full of sweet flavours, which are then taken to overdrive with the chilli jam sauce. Partnered with the smokiness of the Beavertown smog rocket, you get that additional layer of flavor you knew was going to appear!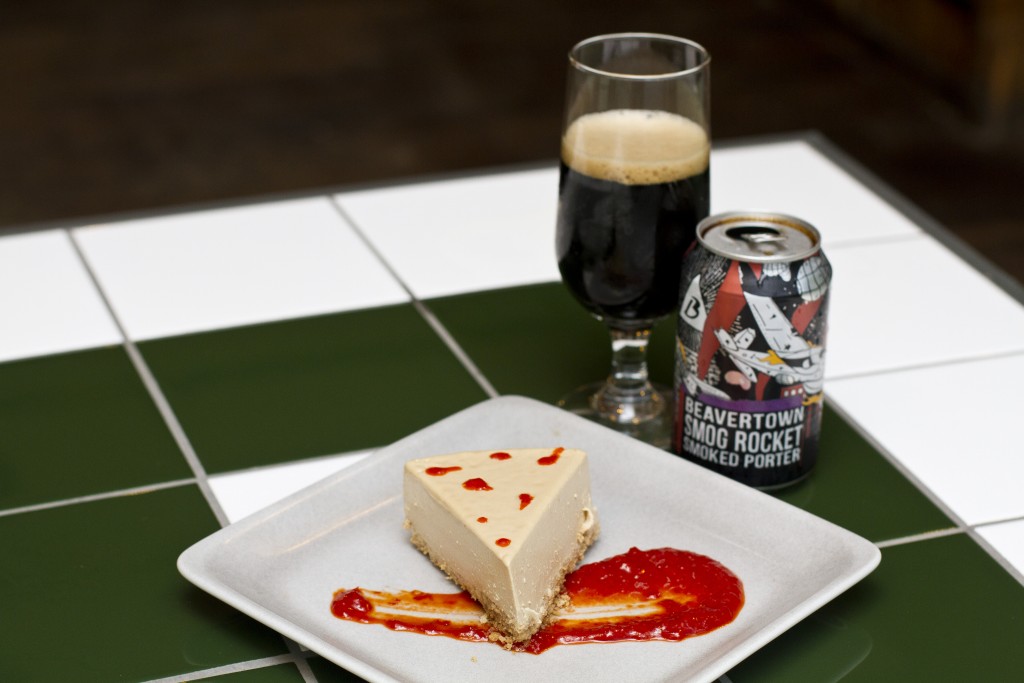 There's a beer for that is an industry led campaign that promotes the quality, beauty and versatility of beer. With Wahleeah you're guaranteed to experience that passion for beer, with an additional burst of great quality food to pair with every great beer you choose.
You'll find Wahleeah in Fulham ready to serve you the finest pints and best dishes around town.
Enjoy!