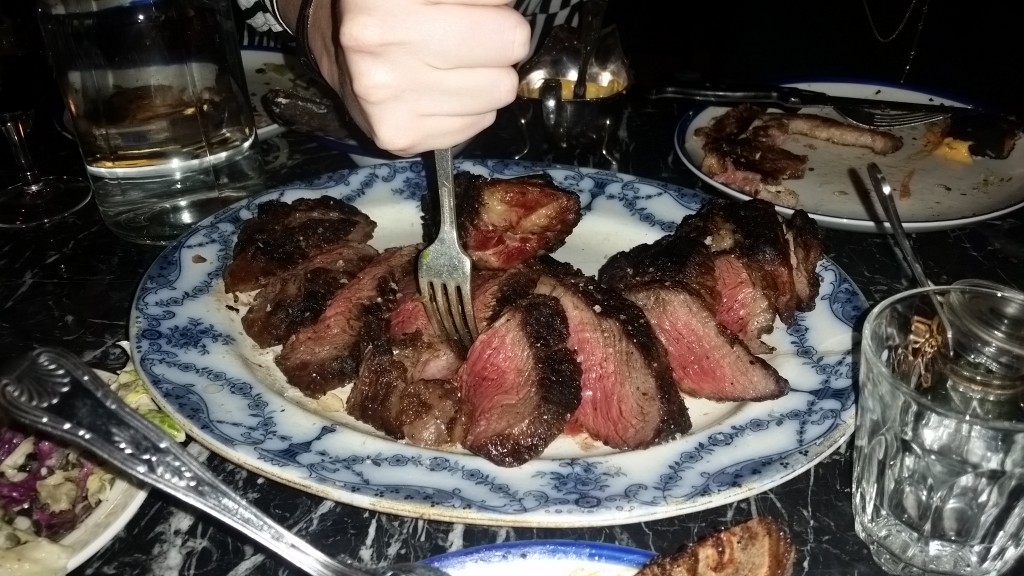 If you are looking for a meat feast in London, then I have found the place for you. Blacklock in London's Soho is a basement restaurant that is a must visit.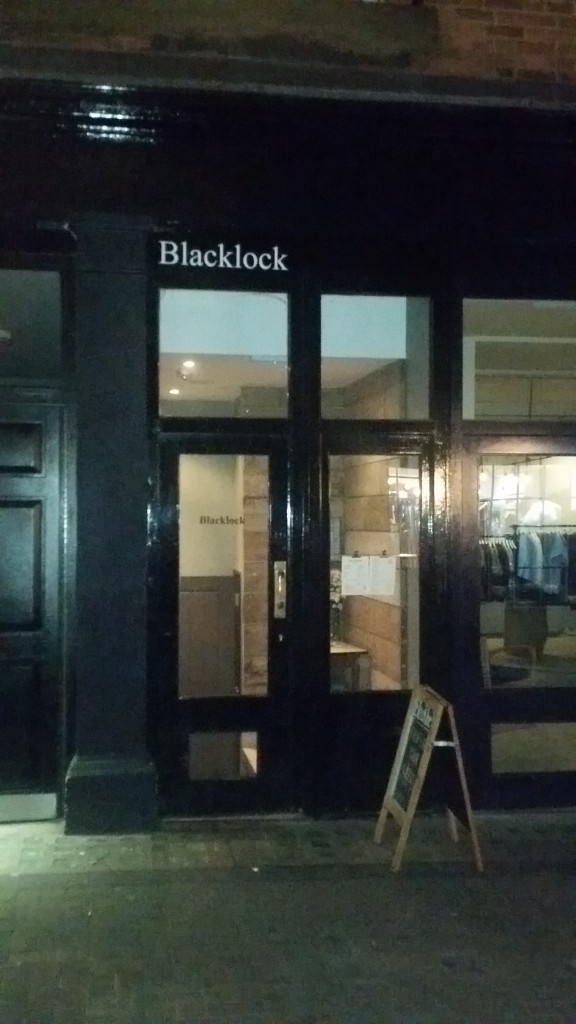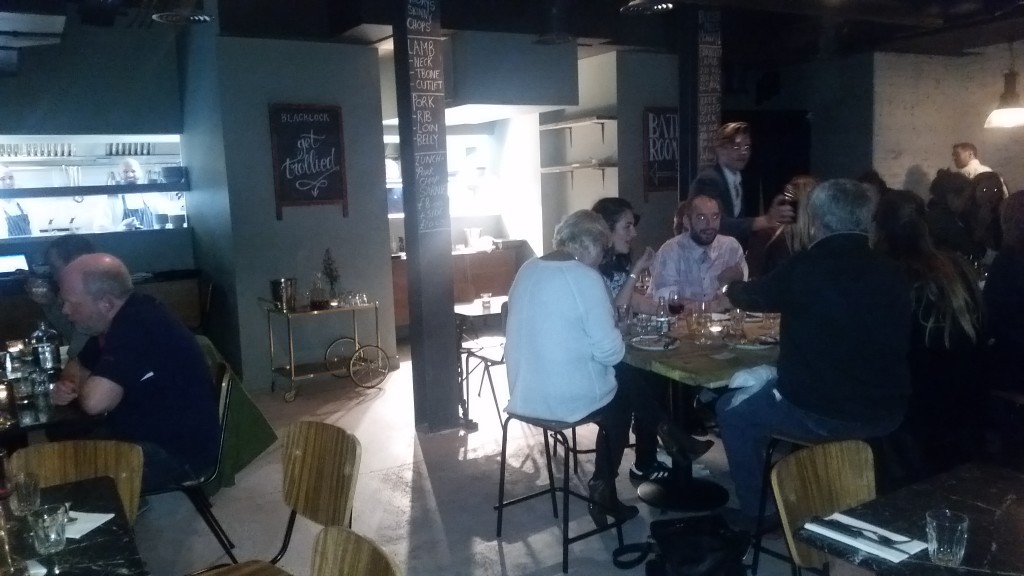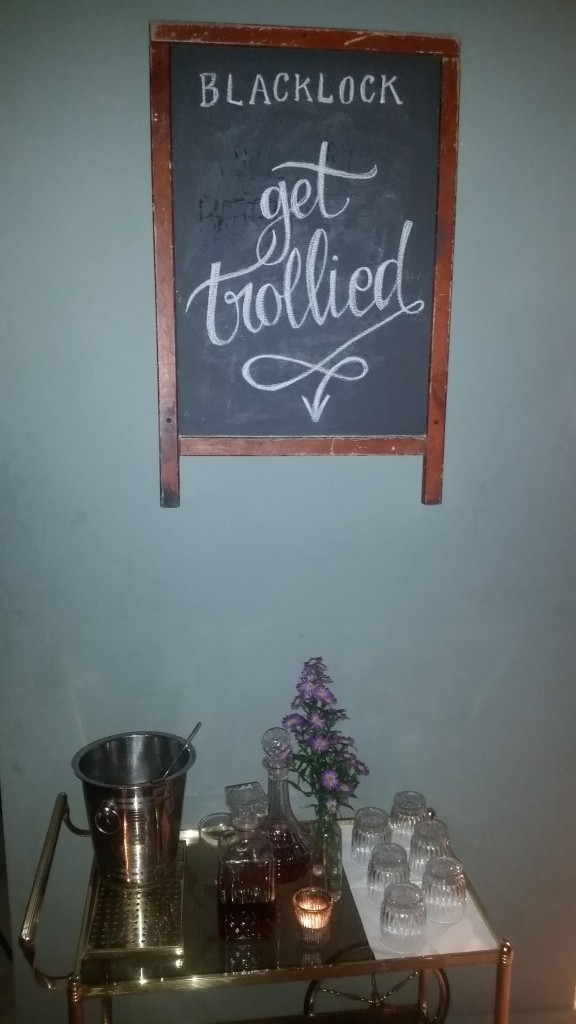 If you want to splash out on drinks then you can order the whisky trolley to share.  Something for my next visit for sure!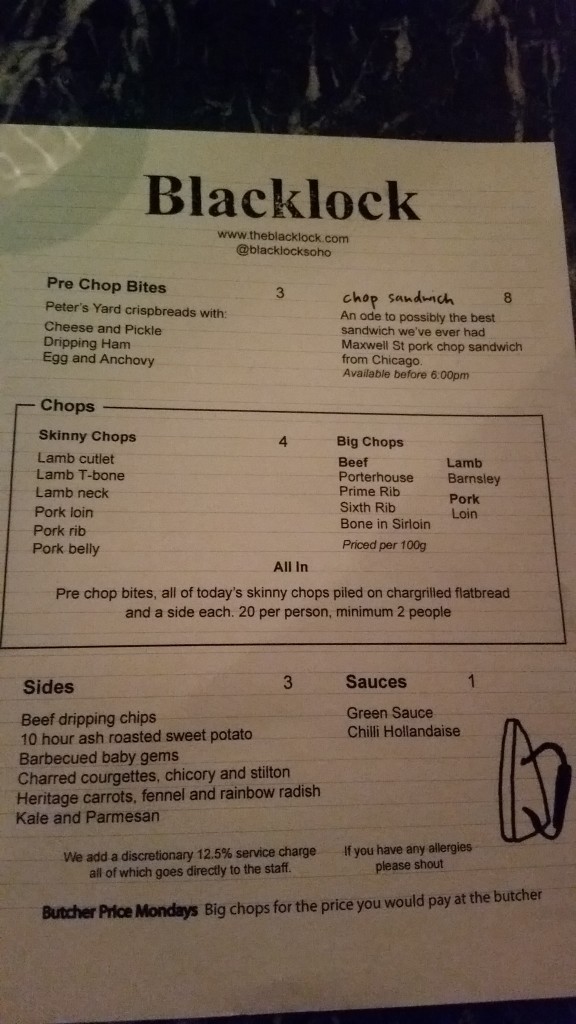 Now one of the most exciting additions to any menu ive seen was the ALL IN option.  As the description says it was all the skinny chops they had on the menu pilled high on a plate.  What a feast for the eyes and the belly.  The meat was cooked perfectly.  Simply grilled and seasoned every bite was delicious but what surprised me the most was the taste of the bread that the meat was resting on.  I have never taste such meaty rich bread like this.  I couldve eaten a plate just of the bread itself. Just yum!!!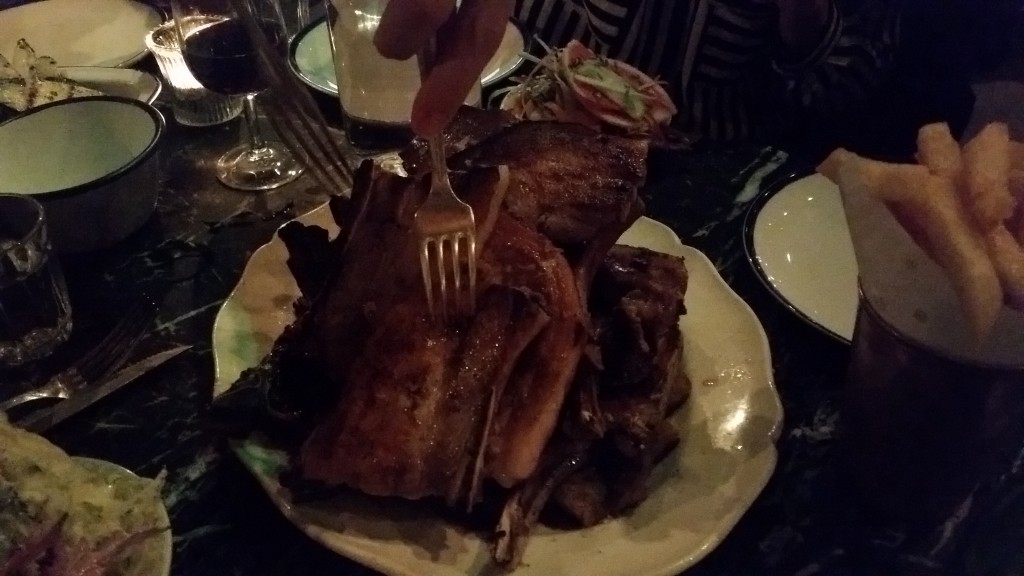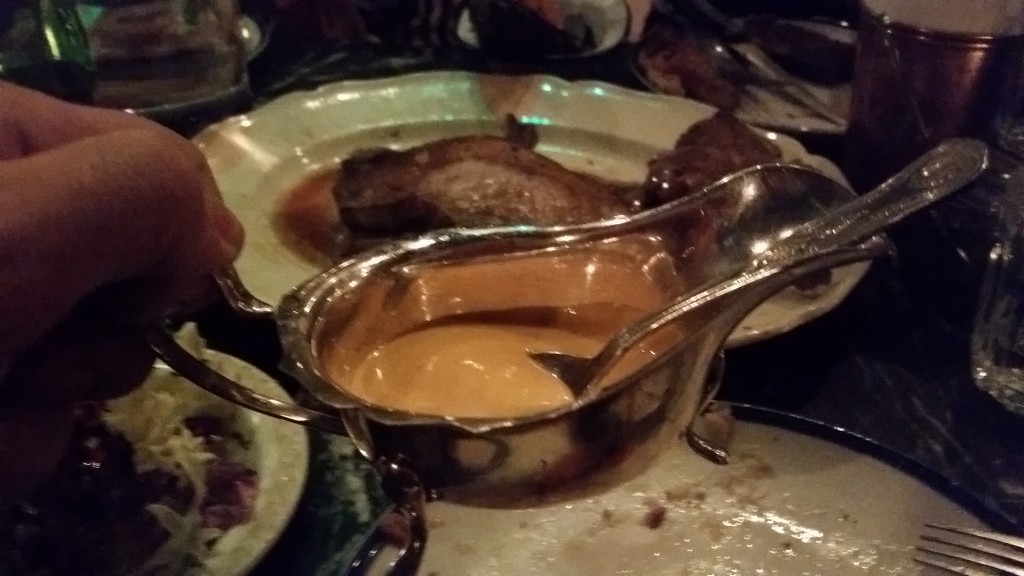 If that meat feast wasnt enough, we then ordered a sharing steak which was cooked to the chefs recommendation – medium / rare.  Oh my, oh my amazing!  This is what every steak should be like. Juicy, packed full of taste, grilled to perfection and just YES YES YES.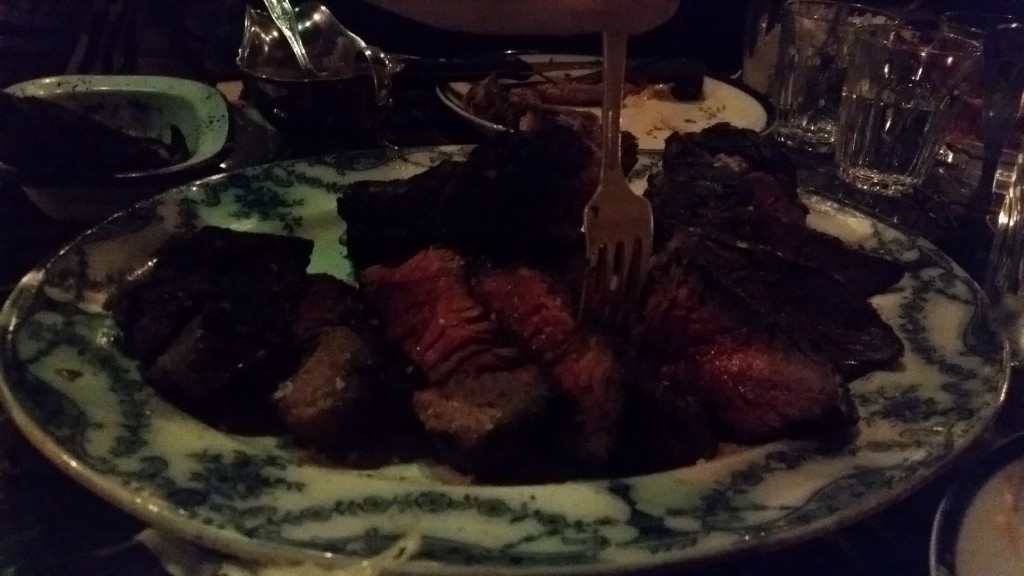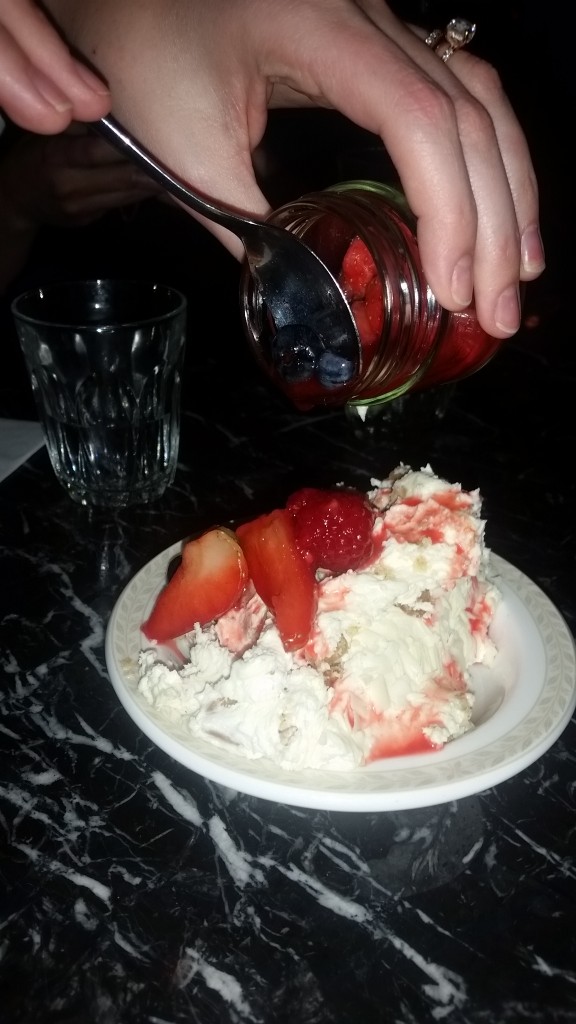 There really wasnt much room left for pudding but we had to try the cheesecake on offer. It came with a shot of summer berries, and the whole thing was demolished very quickly.   Leaving the restaurant, bellies very full and satisfied I cant wait to go back and experience another ALL IN.