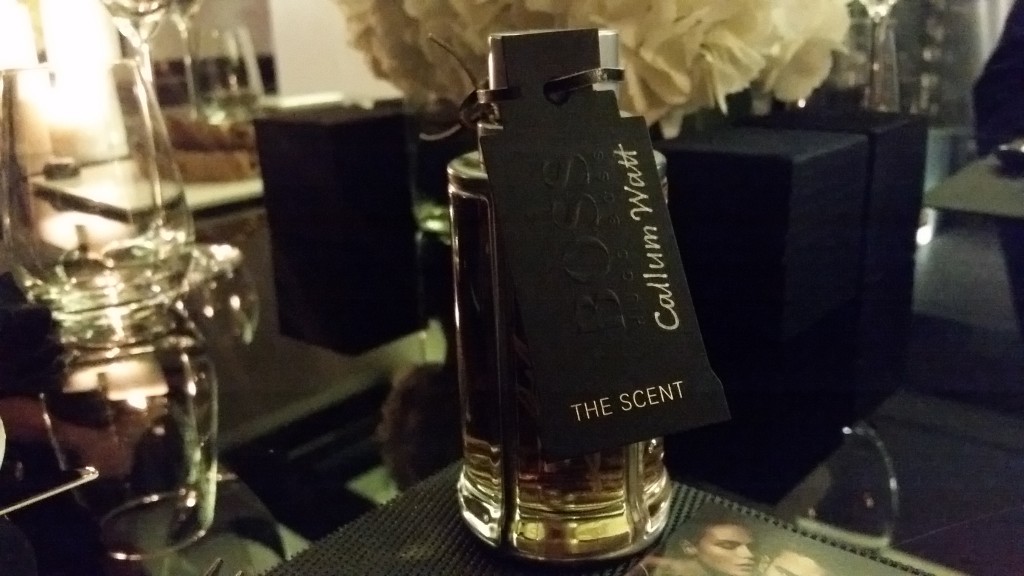 I was invited down to a secret location near Waterloo by Hugo Boss to celebrate their new fragrance BOSS THE SCENT.  That secret location happened to be The Violin Factory which is one of the most amazing homes I have seen in London. This amazing house was actually featured on Grand Designs and is a site to behold. Everything from the open dining room / kitchen through to the large bedroom with secret underfloor bath, its what every man could ever want.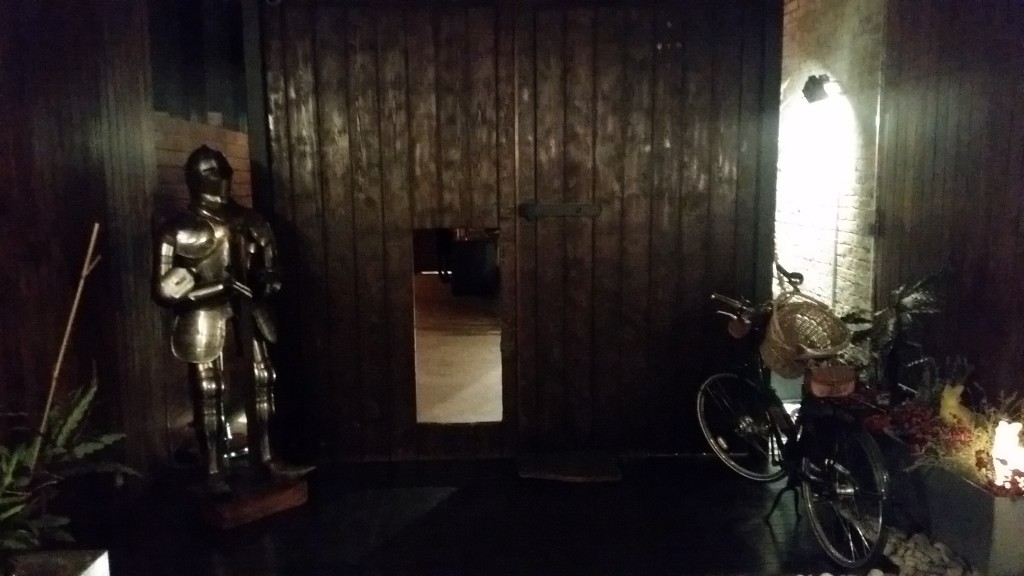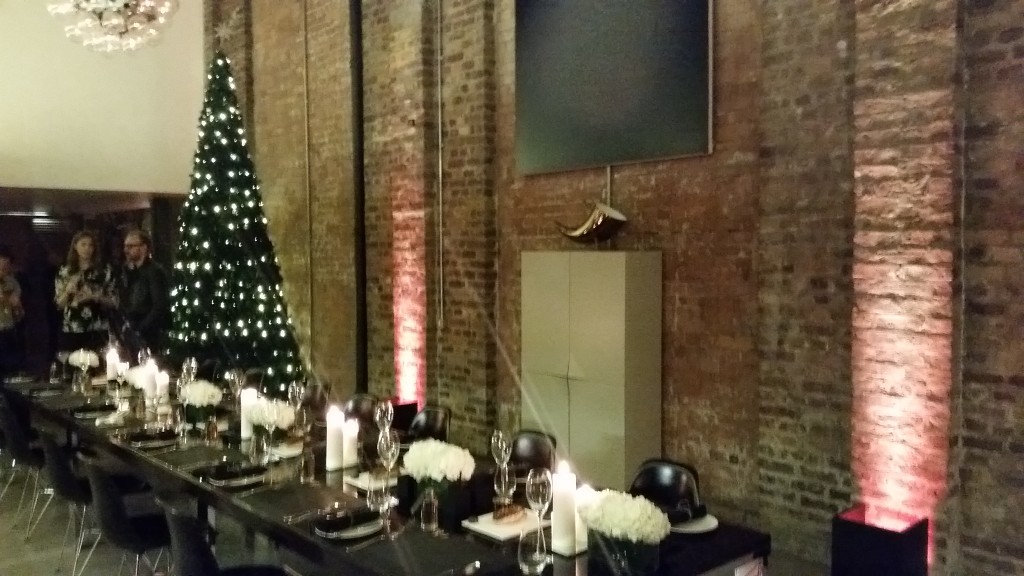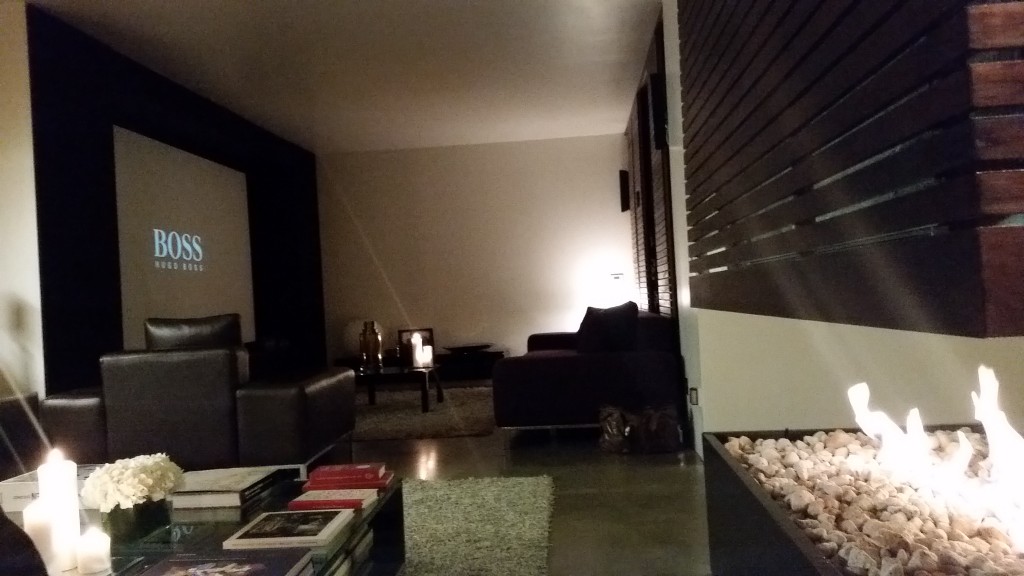 To celebrate the night, Hugo Boss had put on a multi-sensorial dining experience that took inspiration from the scent.  First off we started with some lovely grilled medertarrian bread and black butter.  Then it really got interesting…..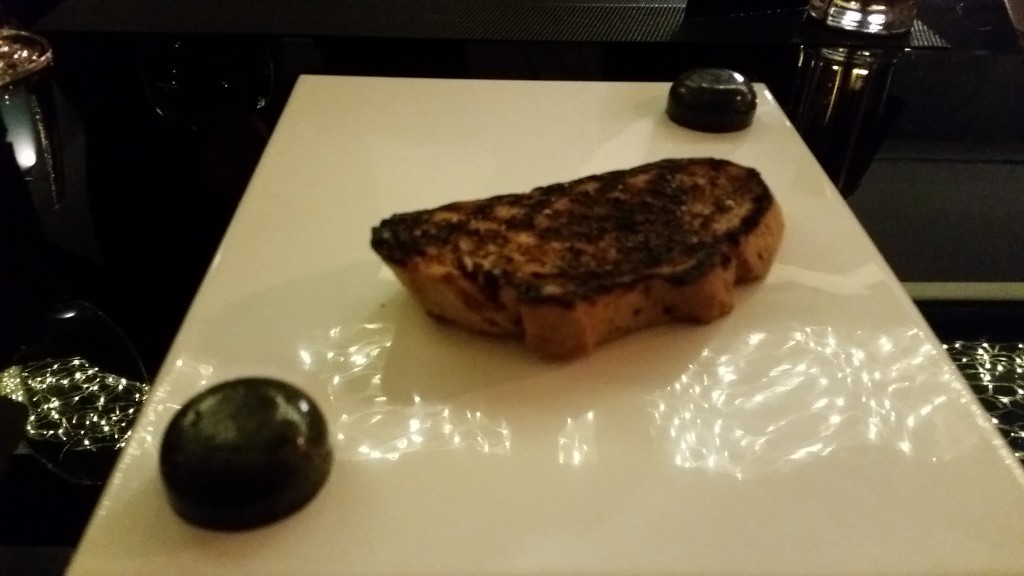 – Grilled strawberries, grilled tiger shrimp, cocoa sauce, cracked black pepper tuille, micro coriander (wine: Bouvet Tresor)
– Grilled monkfish, ginger fume, lemongrass gel noodle, leek, burnt onion fluid gel, micro parsley (wine: Grüner Veltliner, Kaiserberg).  This came with a side order of dry ice which enveloped the table in clouds of smoke, AMAZING!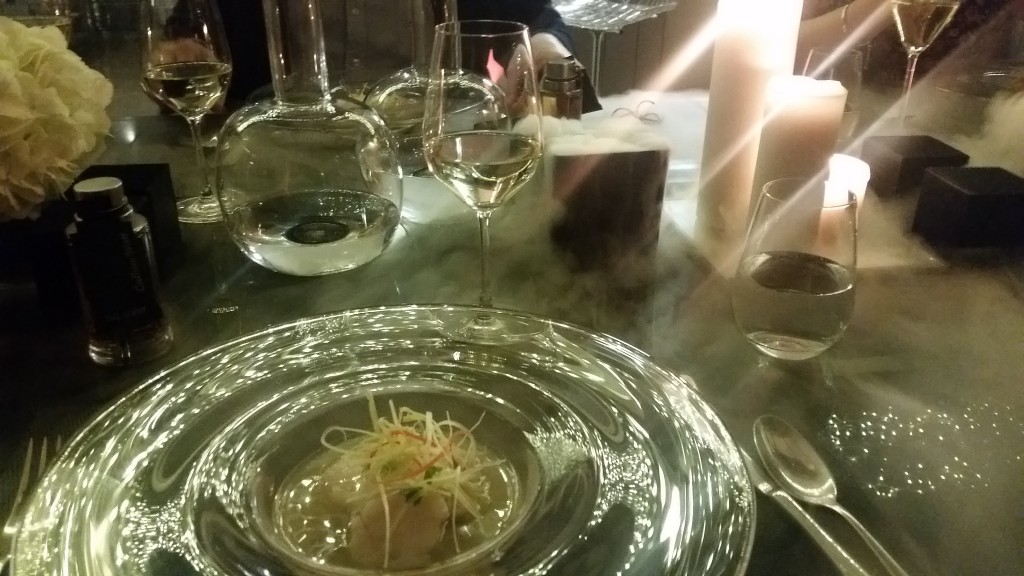 – Braised ox cheek and beetroot mille feuille, with a raspberry and rocket salad, cocoa, beetroot powder, beetroot leather and ox cheek jus (wine: Valpolicella Classico Superiore Ripasso/10, La Casetta).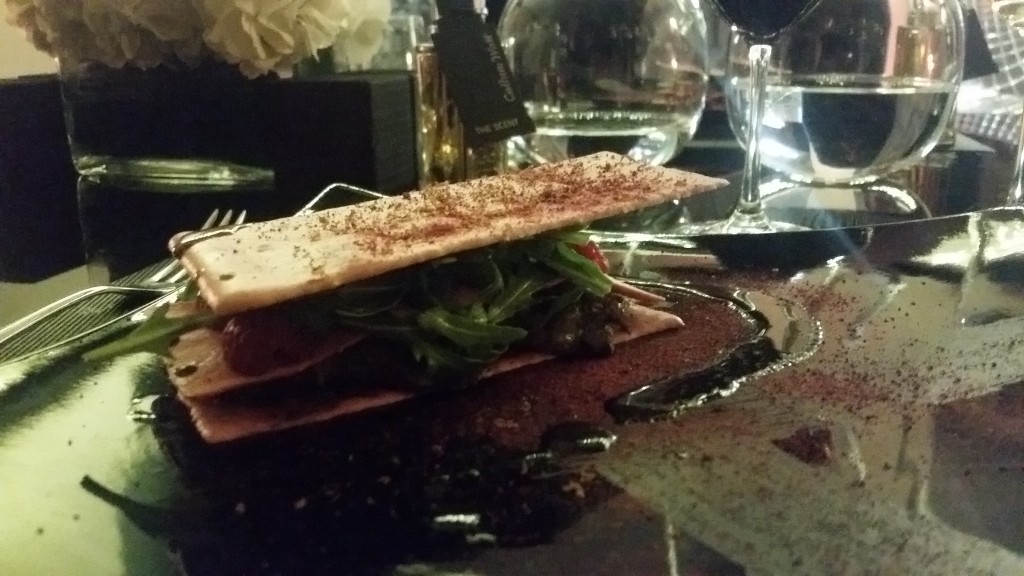 – Hazelnut butter financier sponge, coconut and lavender cream, honey confit pears cubes, pomegranate reduction gel and mousse, lavender cristals, cacao zest (wine: Elysium Black Muscat, Andrew).  This came with a set of headphones that played different music to each bite, giving a different experience and flavour.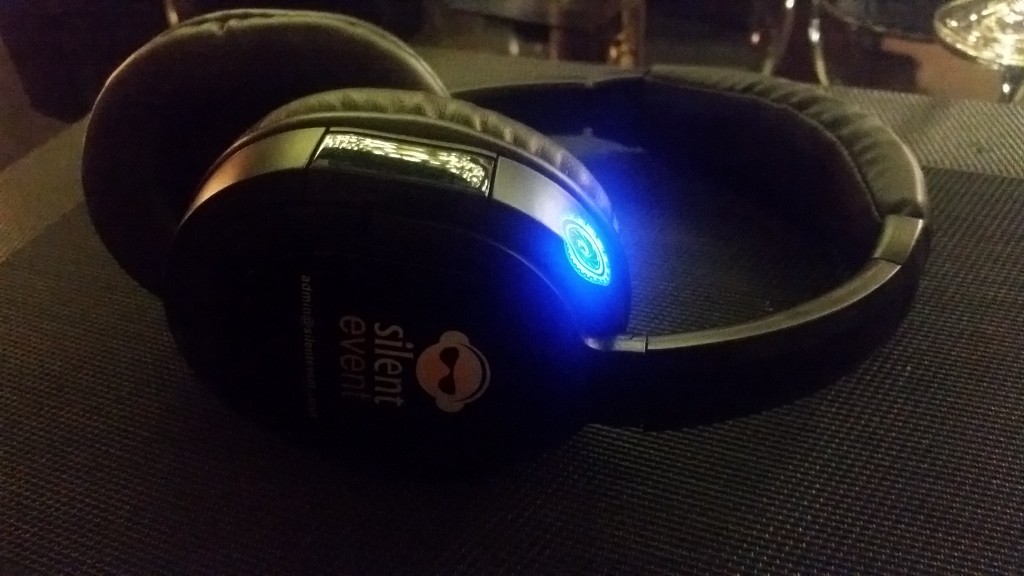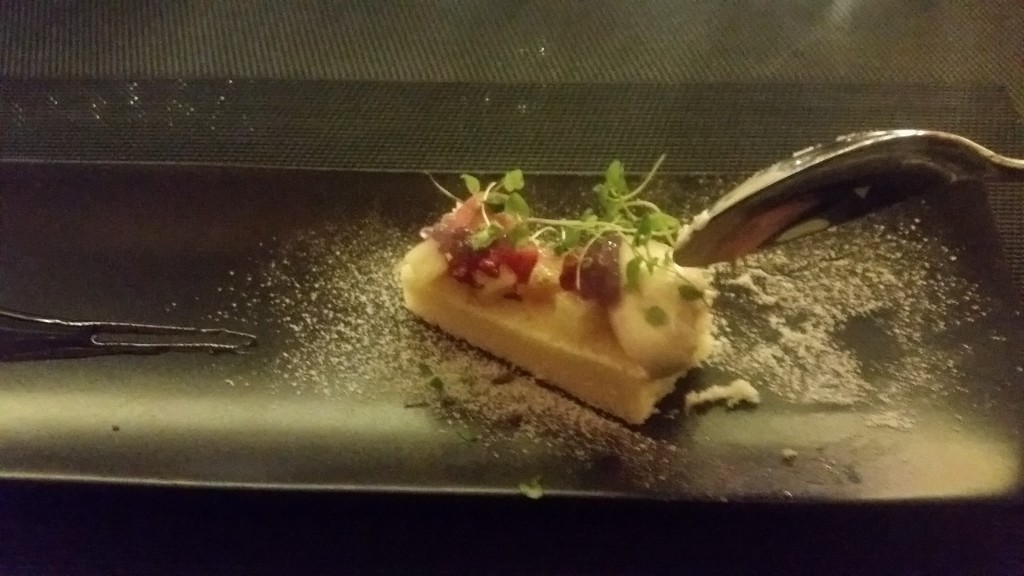 BOSS THE SCENT boasts an exclusive ingredient from Africa: the aphrodisiac Maninka fruit, evocative of passion fruit and rum.Top note: spicy ginger makes a spirited and beguiling first impression.
Top note: spicy ginger makes a spirited and beguiling first impression.
Heart note: the rousing maninka fruit fuses with lavender to swathe the skin in sensuality.
Base note: an intense, burnished leather, lingering like memory, conveys pure, magnetic masculinity.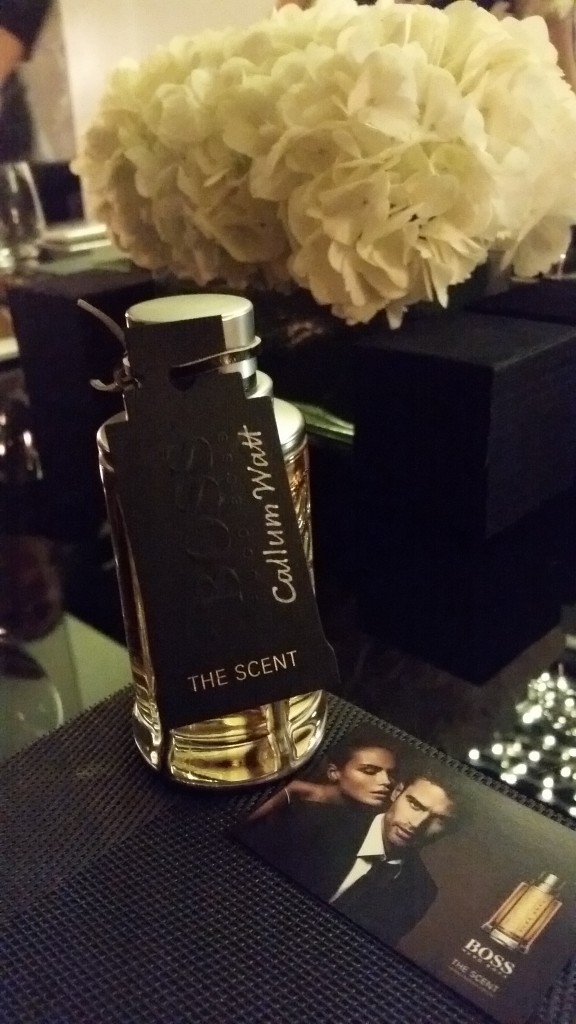 "This campaign encapsulates the iconic spirit of the brand and reflects my own tastes and attitudes towards a truly unique fragrance.''
Theo James, BOSS THE SCENT ambassador