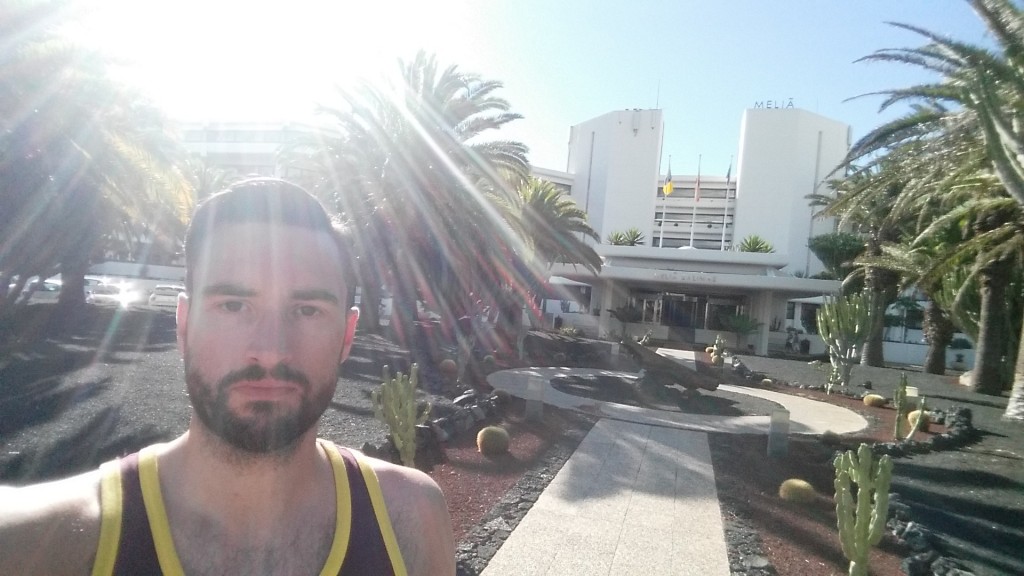 I love to travel, and I love to be surprise by destinations I never thought I would go to.  So with a week to spare in October, and a desire for the sun without travelling to far flung places I headed to Lanzarote and the rather splendid Melia Salinas Hotel in Costa Teguise on the East of the Island with thanks to Sovereign Travel.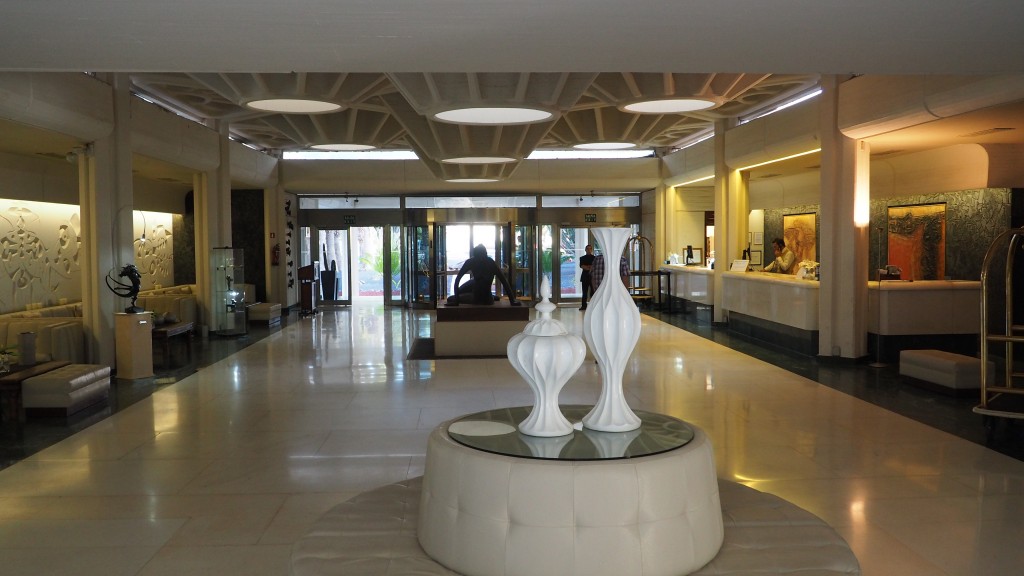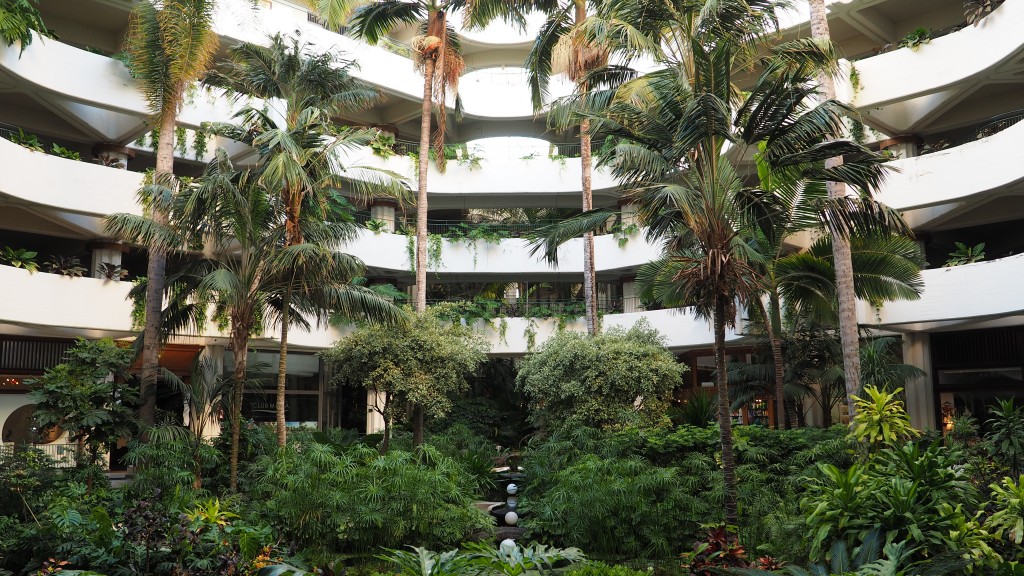 The hotel is a beautiful and tranquil place full of lush vegetation and light.  The main pool area is large and the majority of the rooms look on to it and the public beach.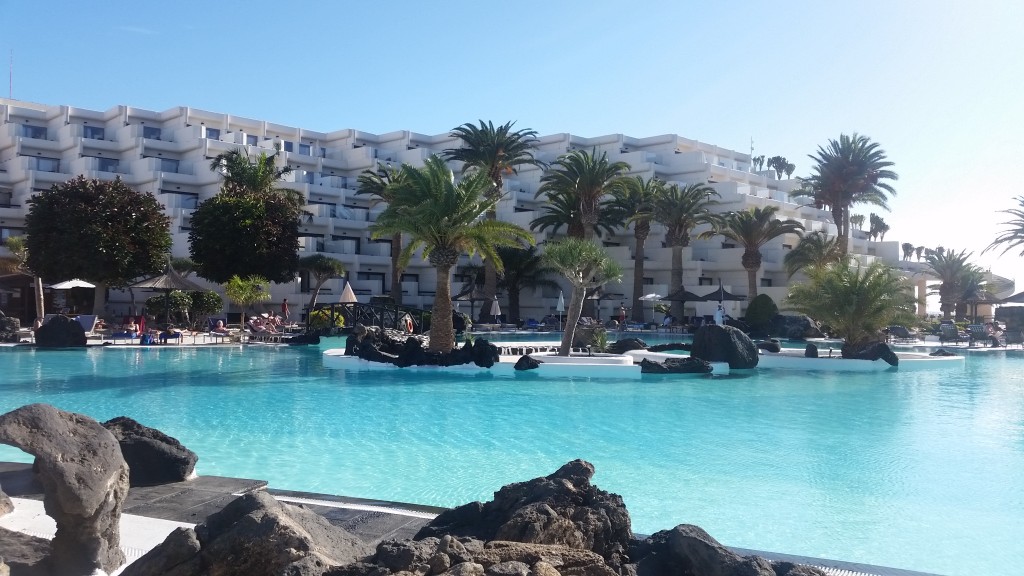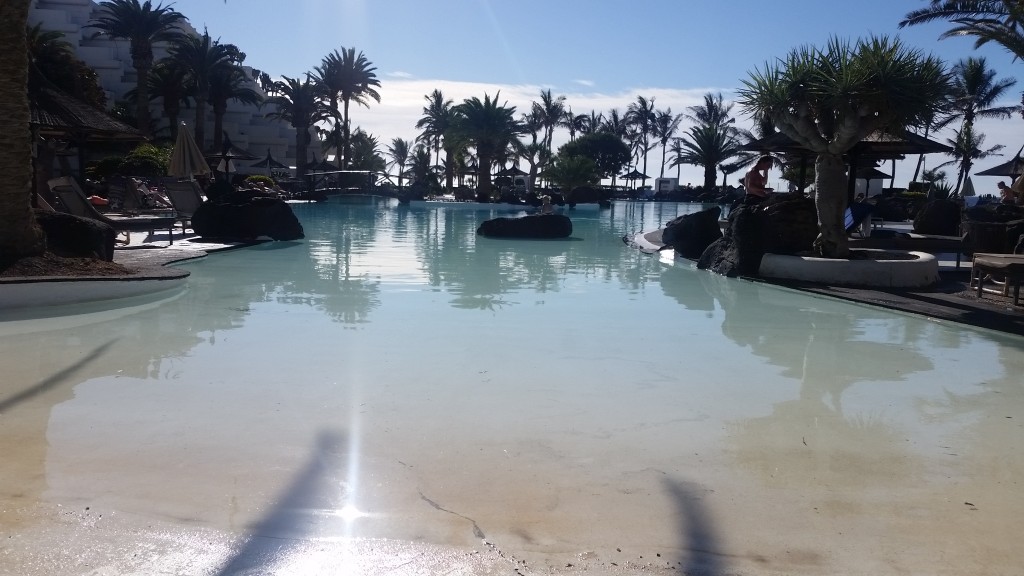 However there is also a VIP area called THE LEVEL.  Here there is a second pool area that is surrounded by pool side villas, and it has its own mini bar.  Through the day you can drink and eat until your heart and belly is full as in the level everything is on the house (although cocktails are extra).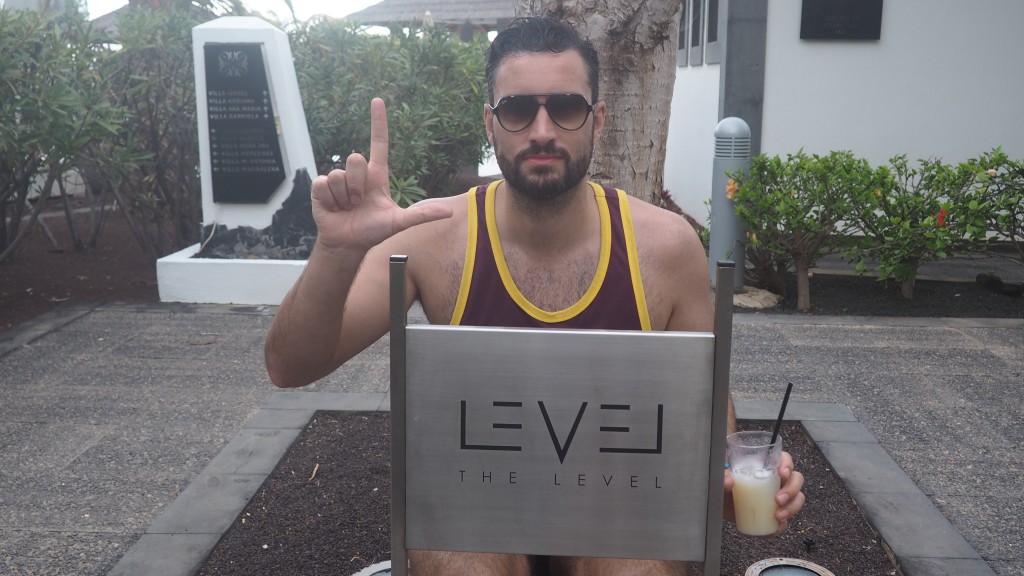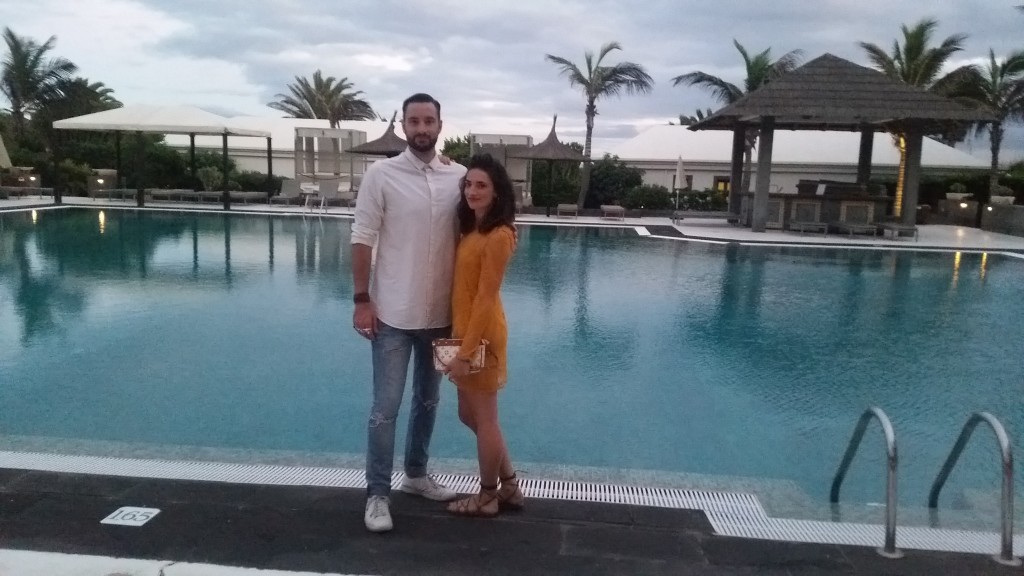 We were lucky enough to have one of the private poolside villas for our stay, and we couldnt have been more happy with it.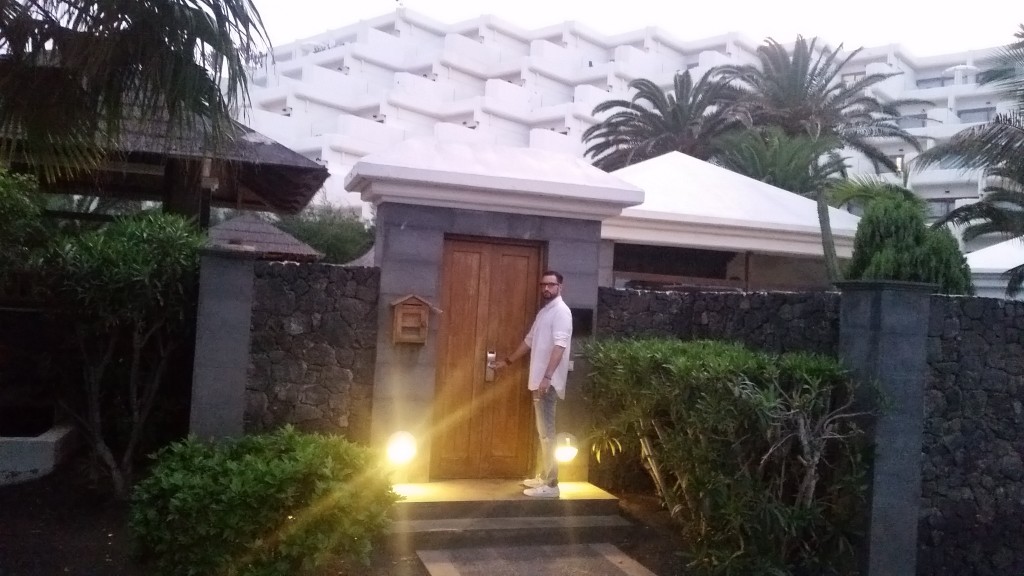 On entry to our own villa you walk across a floating bridge and Japanese garden, then it opens up onto your own terrace with pool bali bed and outdoor shower.  Everything I could have ever wanted!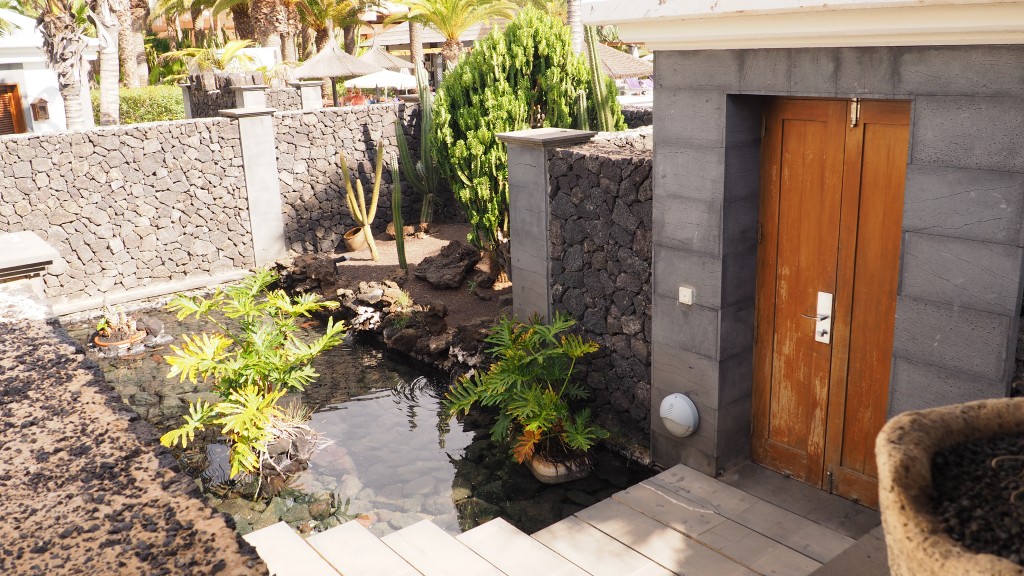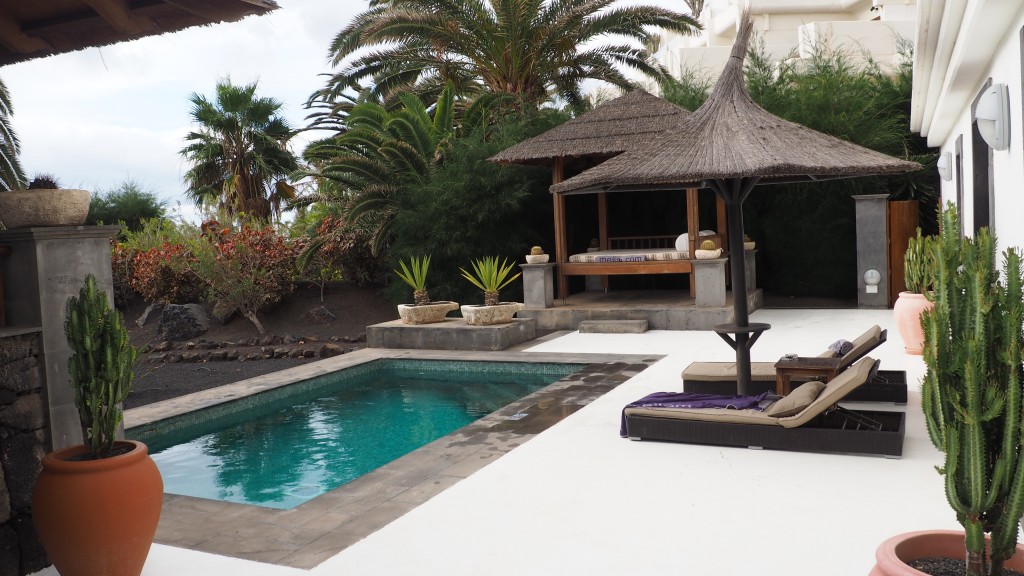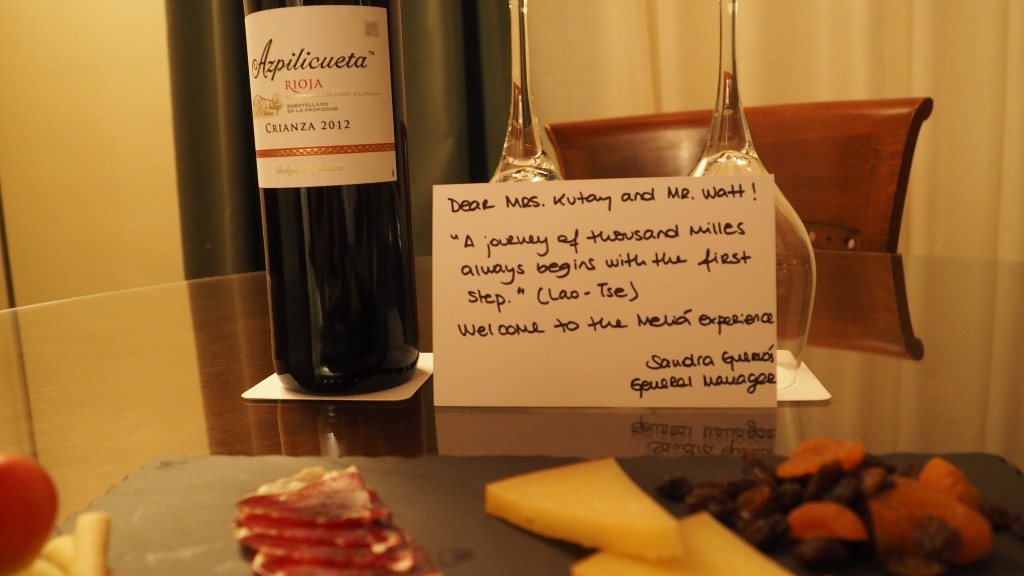 Inside the villa there is loads of room and the most comfy bed you could imagine.  We certainly slept like king and queen in this beauty, and each morning felt refreshed and raring to go thanks to a good nights sleep.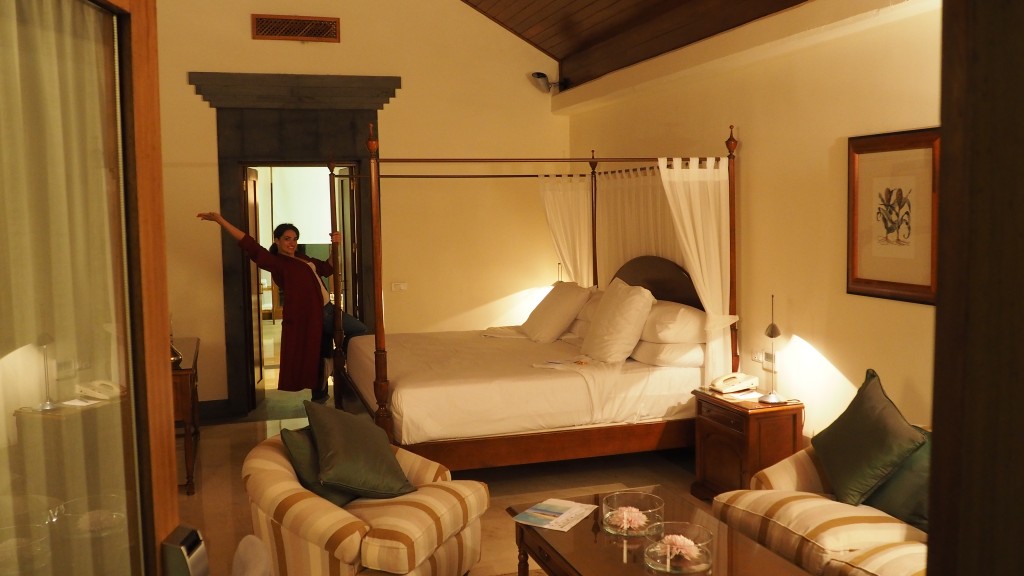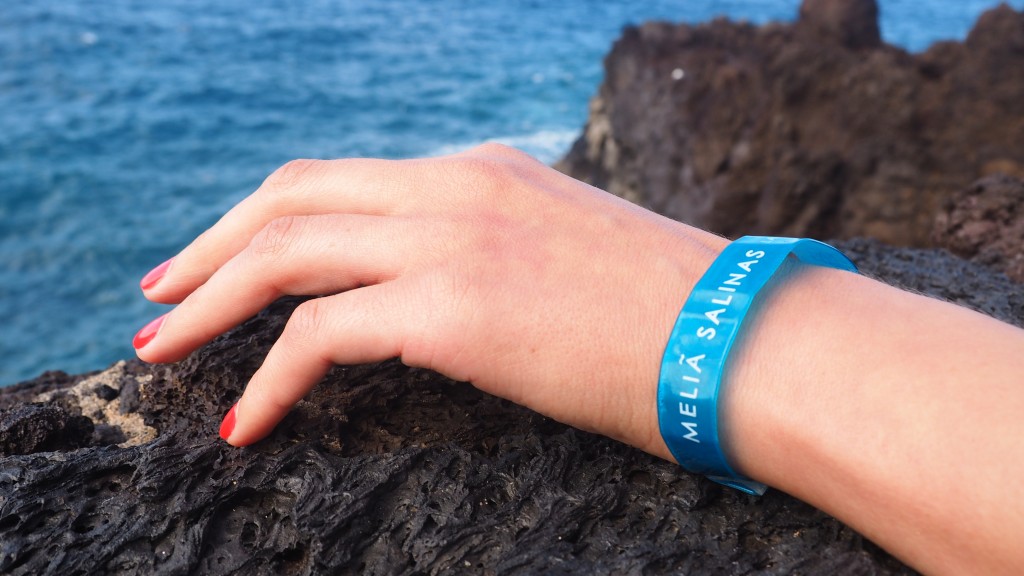 We were on the All Inclusive option, which meant that we had to wear these blue wristbands everywhere so we could take advantage of all the food and beverage on offer.  Some days we prompted to have breakfast on our terrace, whilst others we went to the main restaurant and sampled some of the many foods on offer.  Each evening there was a different theme to the dinner and you could fill your plates with whatever you fancied. However my top tip is to go for the local food and to not mix and match.  If you do this, you are guaranteed to eat the best meals that night and not have food envy with your partner who is digging into some fresh prawns.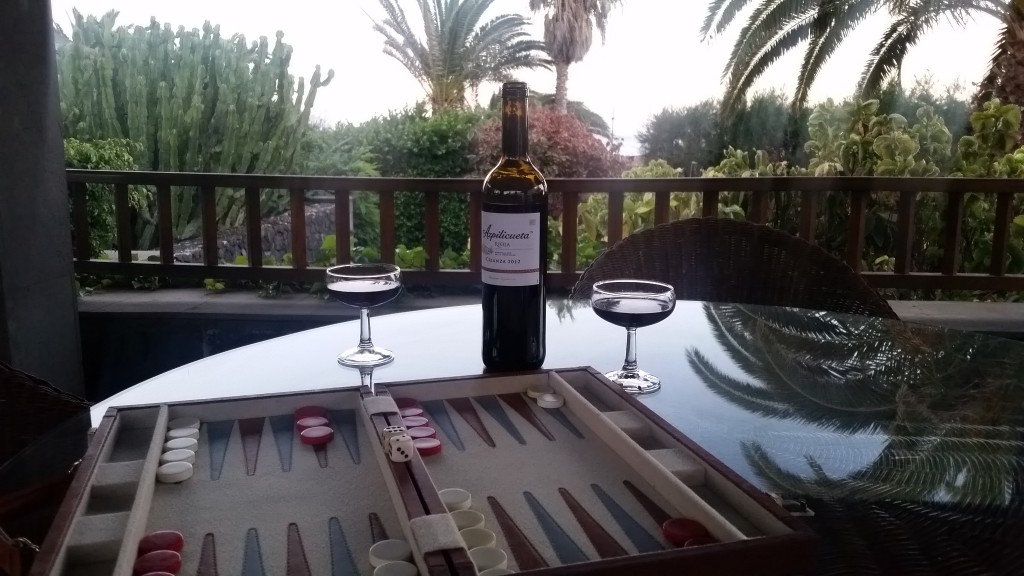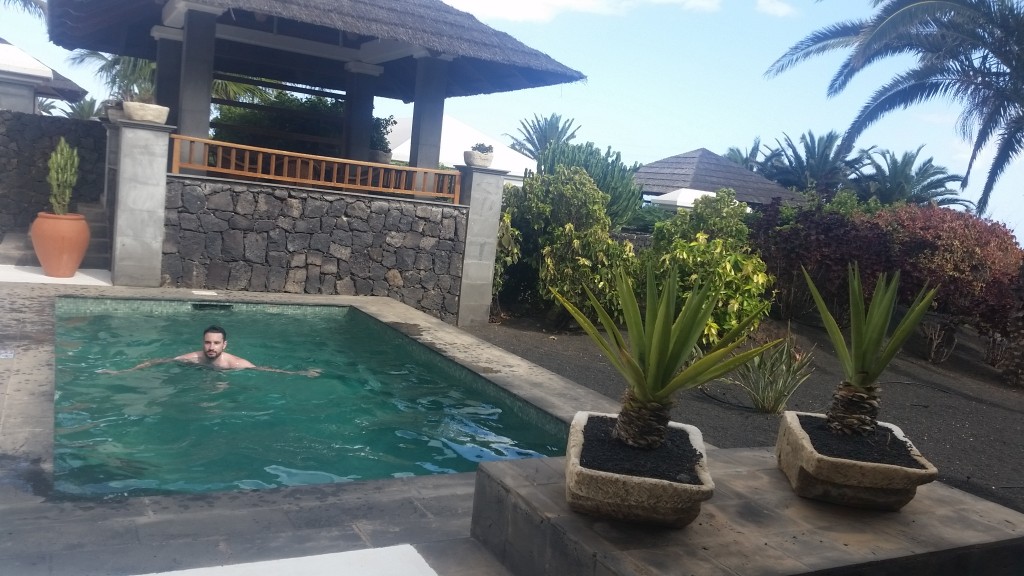 The villa had a large garden with its own palm trees that went all the way down to the beach.  Although there was no entry to it from there, every morning I got up and walked to the end of the garden to watch the sun come up.  A true wonder of the world watching this no matter where you are, and I was lucky enough to have a week of it.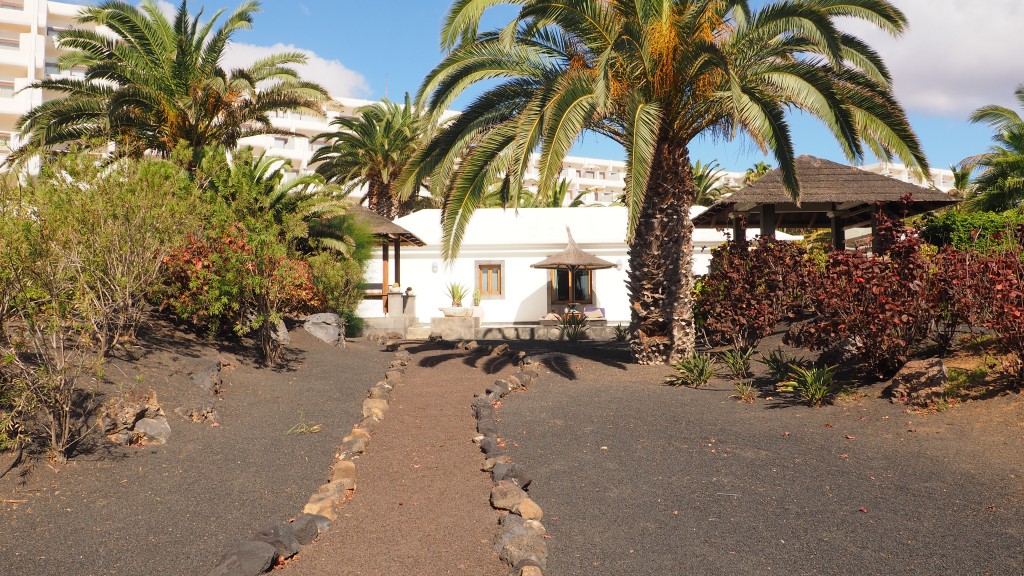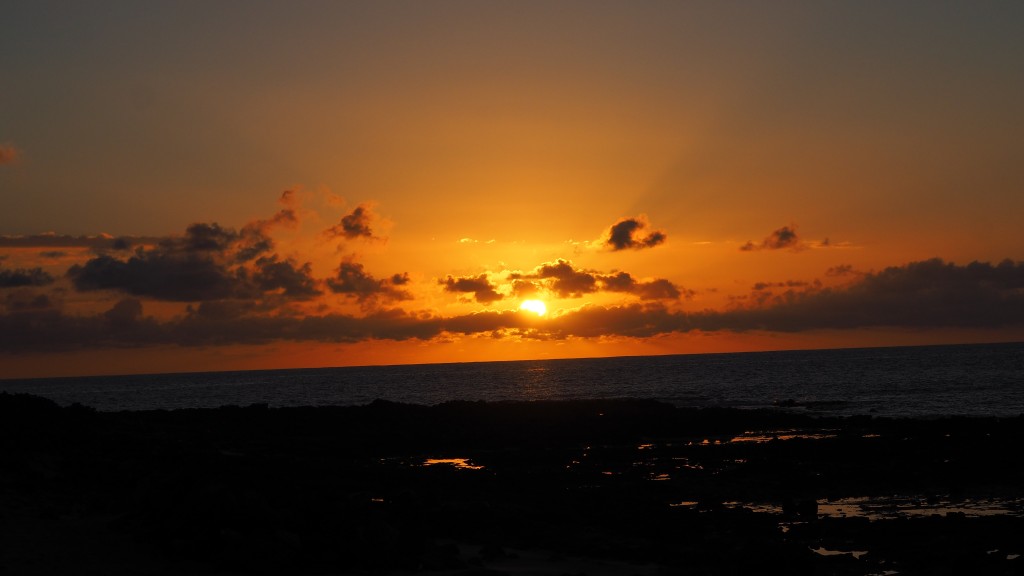 If looking to book a holiday to Lanzarote, I would really recommend that you stay at this hotel but just make sure and upgrade to The Level for that extra VIP feeling that you deserve when on holiday. If you can upgrade even further by opting for a Villa and live that rock star holiday vibes.  Rock on my friends!