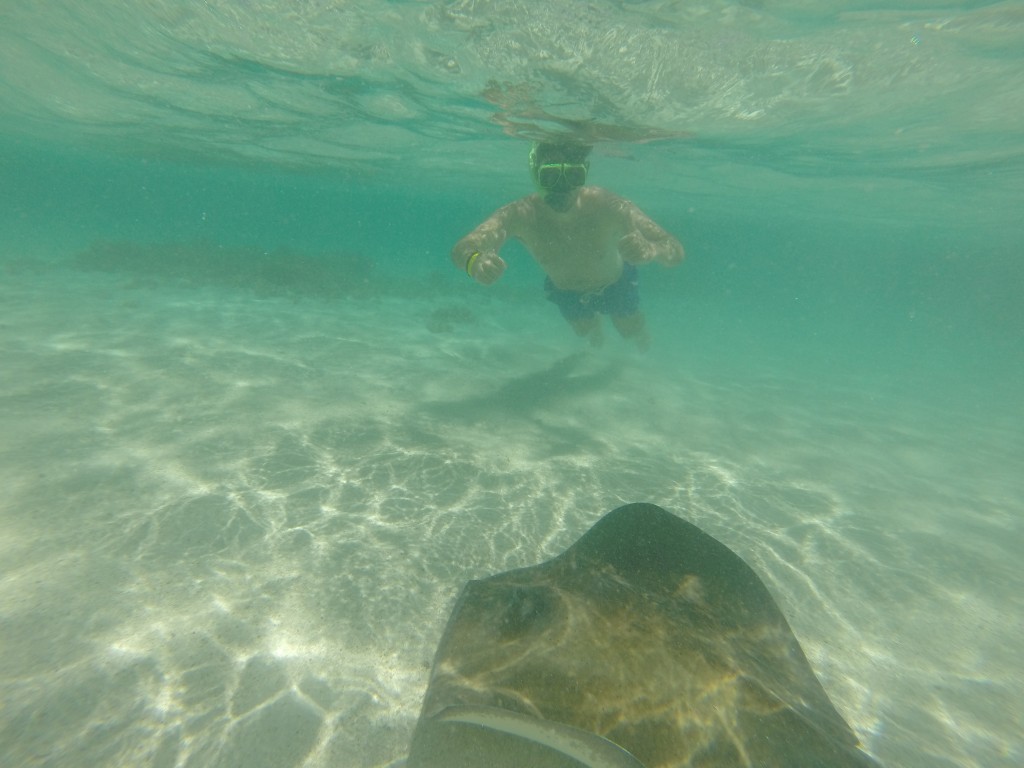 One of the top 10 things I have done in my life so far was visit Antigua and swim with wild Stingrays at the aptly named Stingray City.   Anyone that knows me, knows I LOVE swimming and anything to do with the sea, so I was very excited to be given the chance to do this.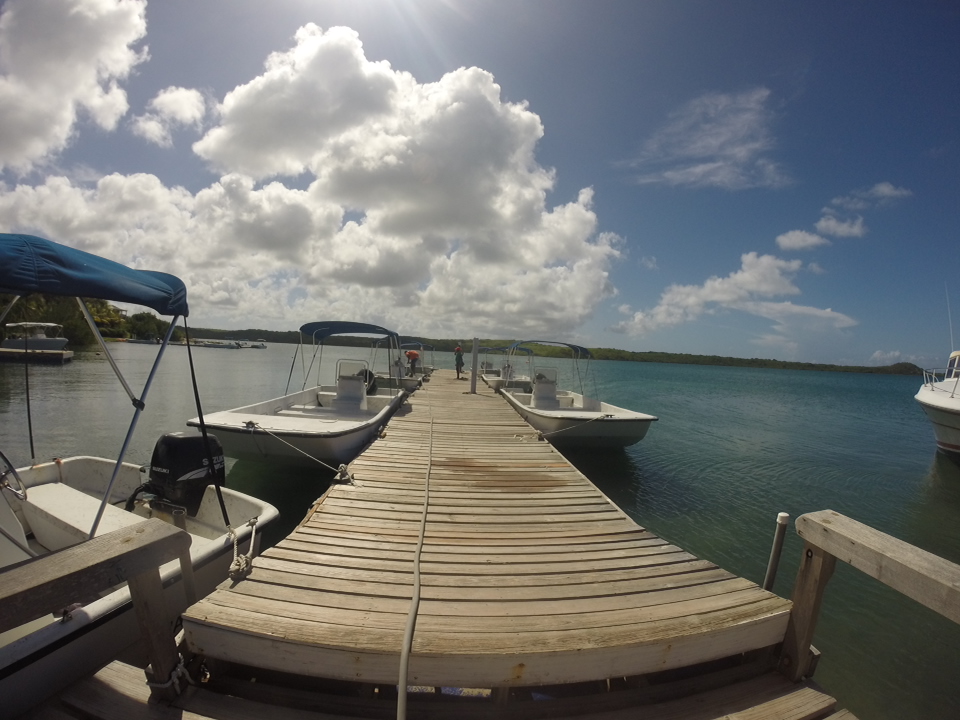 On arrival at Stingray City you board one of the small boats with your instructors who then drive out to the middle of the Ocean.  Disembarking from the boat there is a small floating platoon, which I quickly jumped off and got straight into the crystal clear Caribbean water.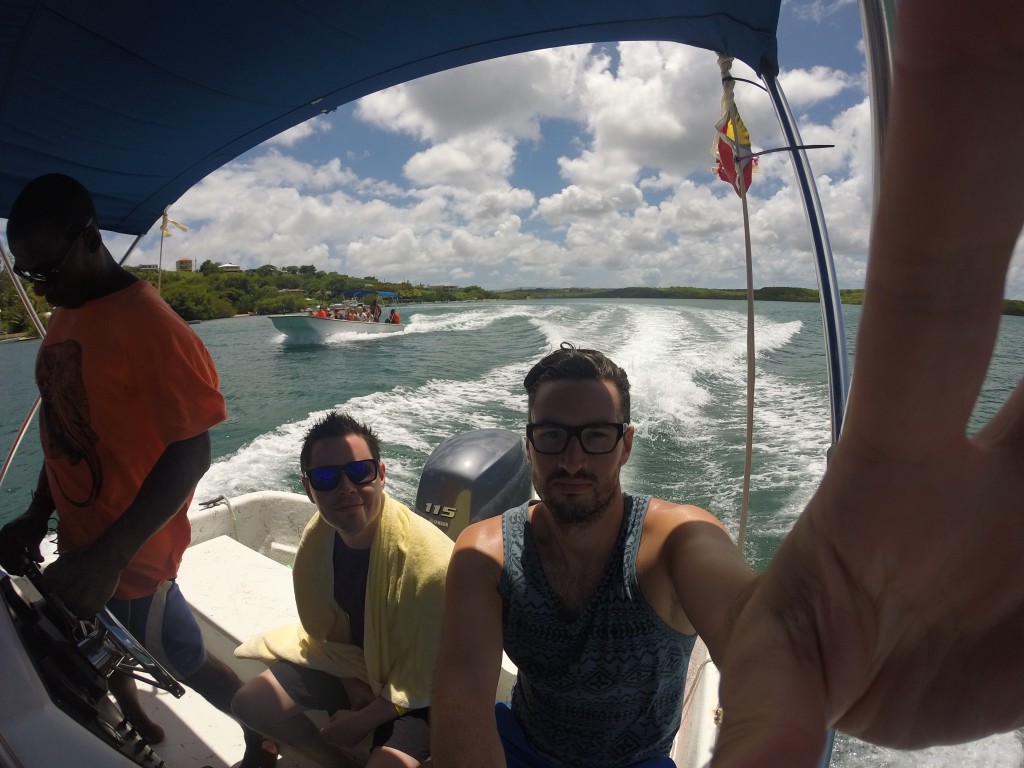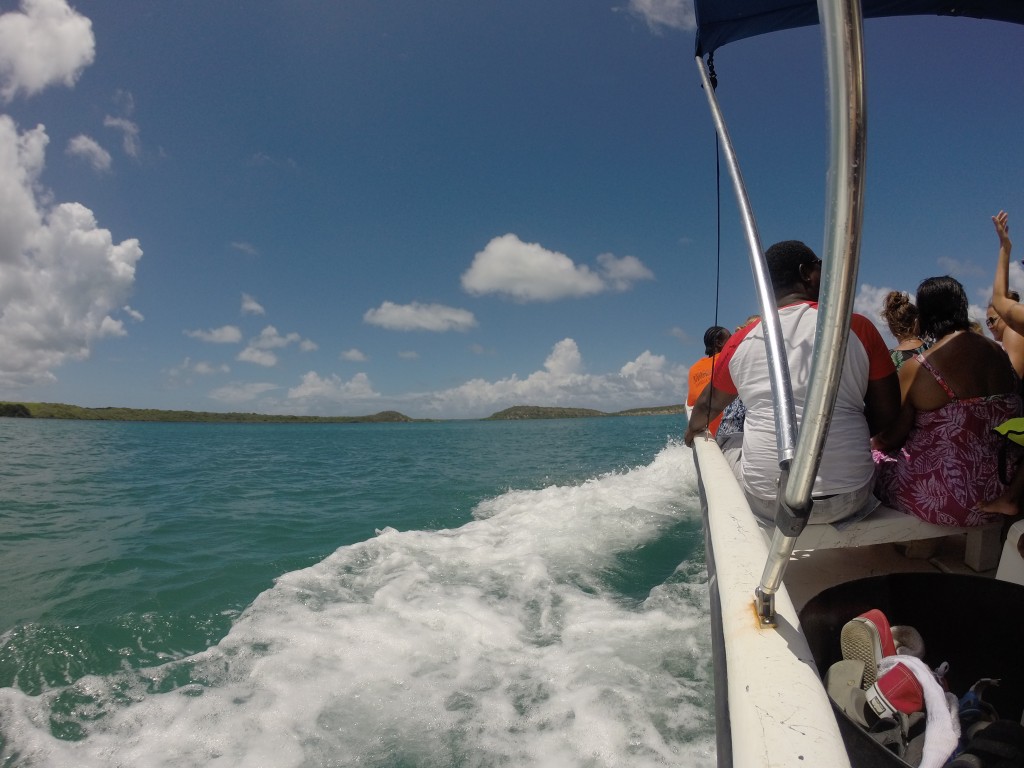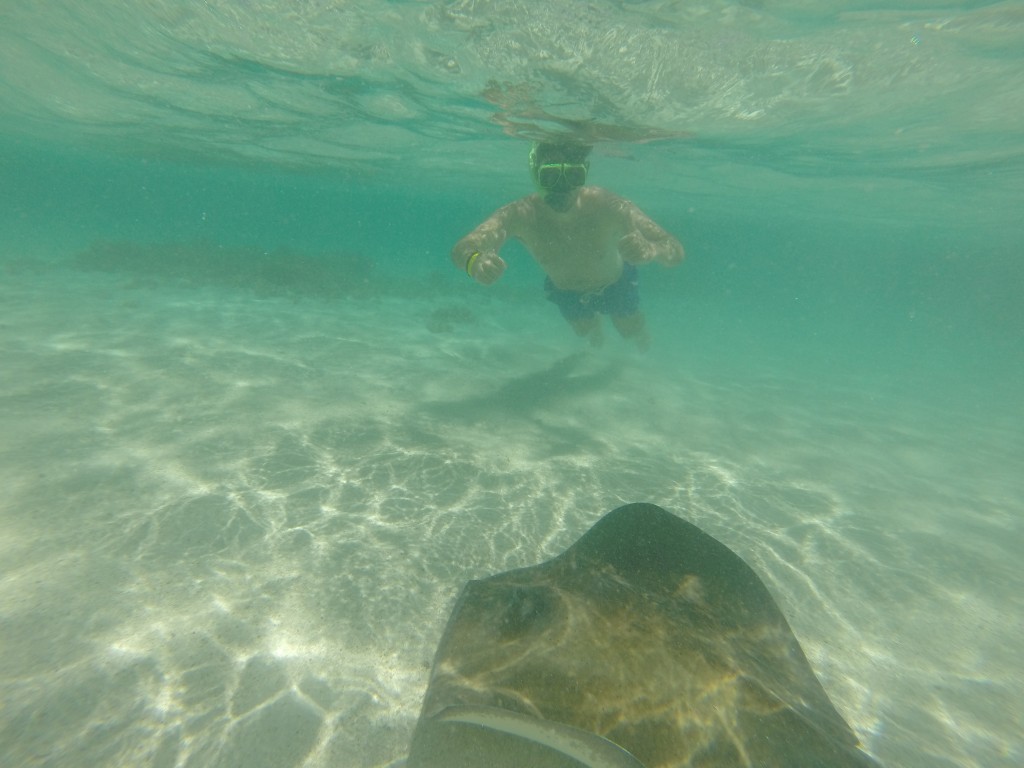 One by one they turned up, and swam around me. Eventually there were loads and loads and loads of the rays.  It was slightly scary, but also very exciting as the sea creatures brushed against your legs.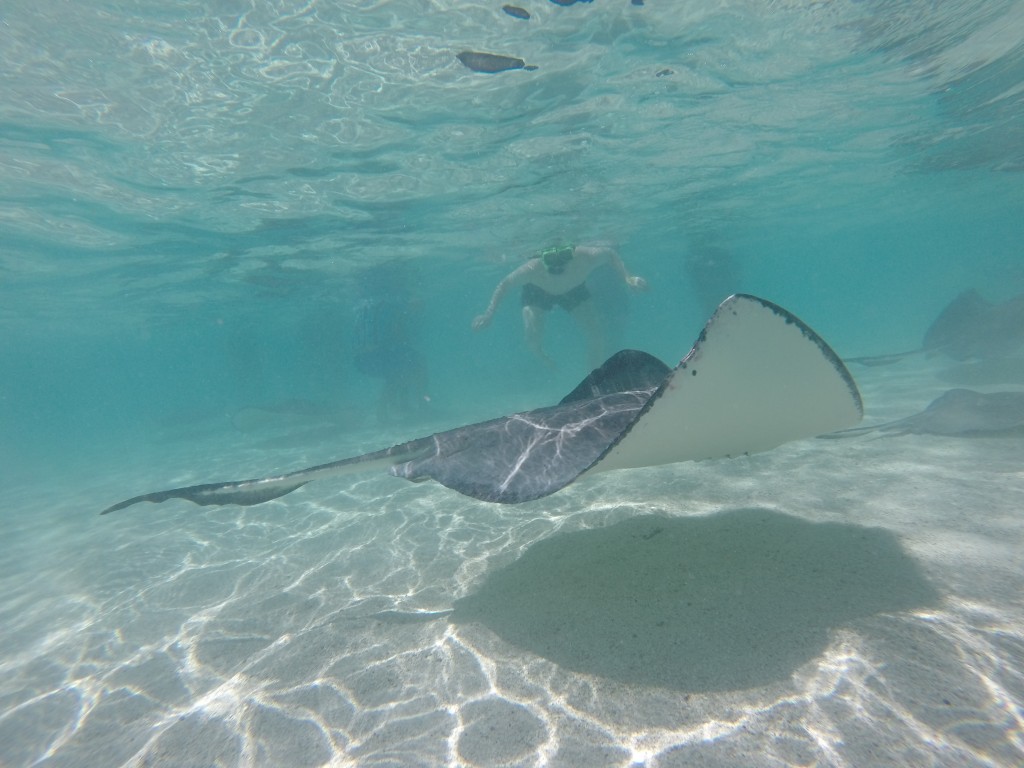 It was a magical experience, and the instructors had fully briefed us to stay above the rays and make sure that we just let them swim naturally.  With this knowledge observation was the key so as to not disrupt nature at its best, and just take it all in. For the stronger swimmers the instructors even took us for a swim into deeper water to watch some other creatures. Fish, lobsters, crab and much more were seen but the stingrays certainly stole the show.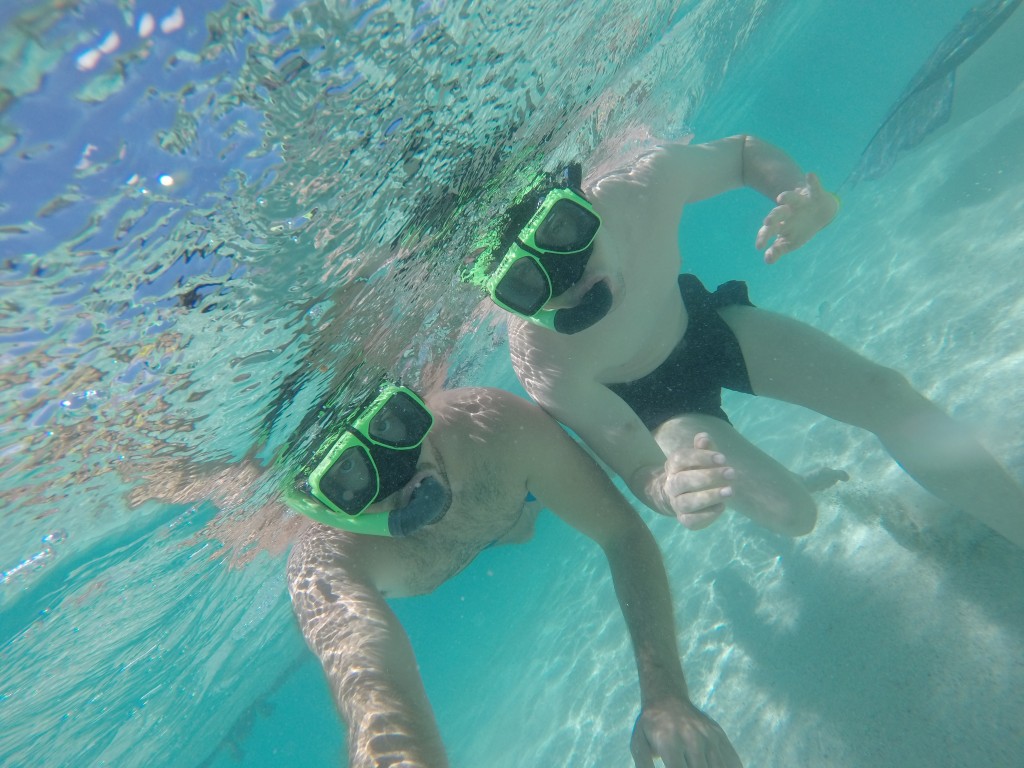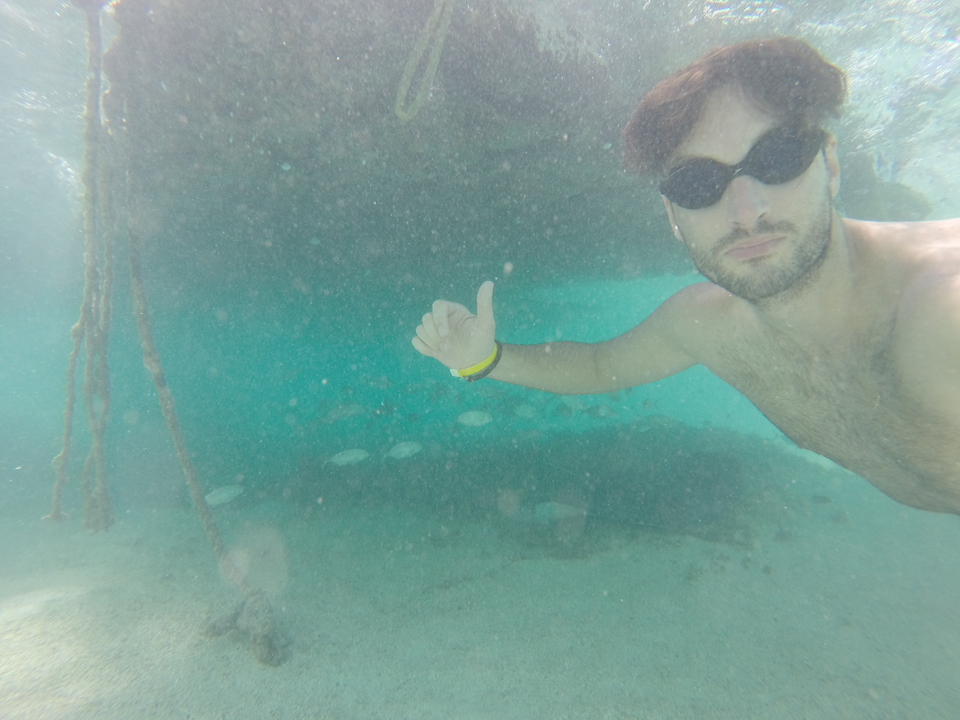 The whole thing must have lasted about an hour before we were driven back to shore for a quick shower and much needed drink.  I for one would highly recommend this experience for anyone that loves the sea and wants to get close up and personal to Stingrays.