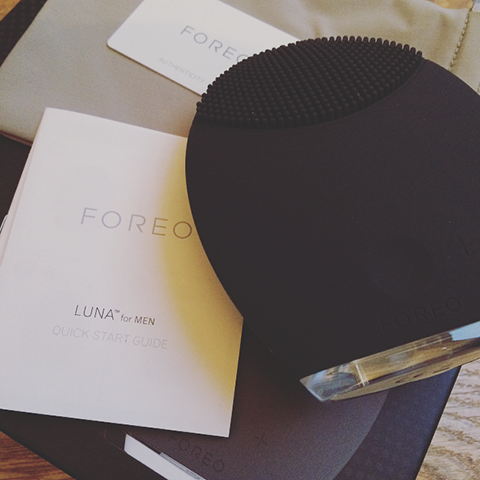 First impression on the Luna for Men is that it is very robust feeling, I really liked the weight to the device. The overall design is very sleek and modern with a Matt black finish.
The technology involved within such a small thing is working towards preparing the skin in order to prevent razor burn, pre shaving. The gel cleanses and rejuvenates the skin, whilst allowing for a closer shave. Now if like me, you are prone to a touch of razor burn, then this new addition will prove invaluable! The T-sonic pulse, which sounds like something from a science fiction movie, invigorates the skin in order to brighten and unify the tone, as well as to reduce the signs of ageing! Always a good thing!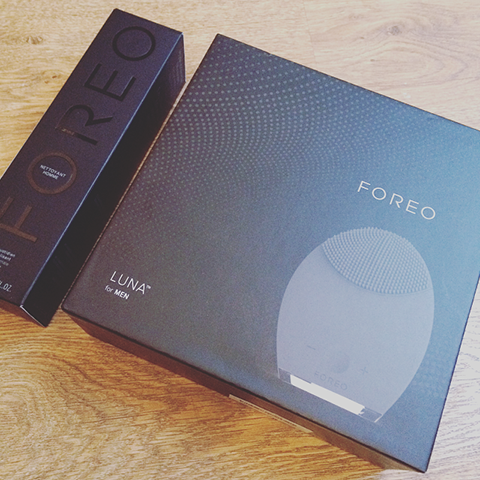 Accompanied by a bottle of mineral gel, also elegantly stylish in its appearance, the device is advised to be used with this cleanser in order to get the best results.
I tend to shave and neaten up my cheek bones and neck line every three days or so, ensuring that the skin has had time to refresh and is at its best. Let's begin! Upon using the mineral dispenser, which gave me a small, but ideal amount to work into my palms and spread evenly across my face. Although rubbing it into where I planned to shave, I also paid attention to my forehead and brow line as this cleanser will breath new life into the areas of your skin which has to contend with the most elements.
I have to point out that this mineral gel is made up of some serious volcanic water. The blue gel transforms into a mineral rich white foam, helping to nourish and strengthen the skin.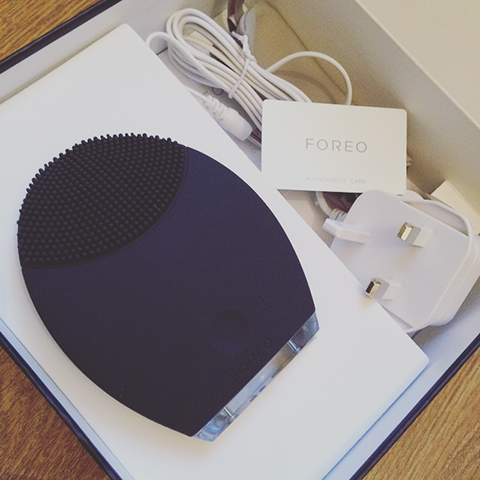 The next step is to lightly rinse the Luna device under the tap so you have some wetness. This is where the fun begins! I found the highest setting worked the best for me and also slightly longer than the recommended time to use the device on the face. Remember you have two types of contact grooves on the device, one being the ridge which I found works best on the forehead. The other being bobbly. There's no right or wrong way to use this device so I urge you to explore different motions on the skin. For me the circular motion worked the best slowly gliding across the face to other areas.
Now let's talk about the price! Yes a lot of you are thinking that's a lot, but you can't put a price on health and keeping that youthful glow about your skin! This is what I would call an investment item, and one of the best where I've noticed improvements instantly and not had to use it for a lengthy period and not see any results. I'd definitely recommend working this into your routine as a staple addition. I'm a substance kind of man who likes to see things actually work.
Over all I found the Luna for Men easy to use and will be incorporated  within my morning routines. If you need a deep cleansing then head over to FOREO for your Luna for Men now.