Written by Gordon.
First off let me start by saying that we flew out the day that the Russian plane "crashed" leaving Sharm El Sheik.  I say crashed in inverted commas as it turned out this crash was in fact an act of terrorism, where a bomb was placed on the plane, although the official report into what happened is yet to be published, this is the widely accepted view of what cause the plane to come down.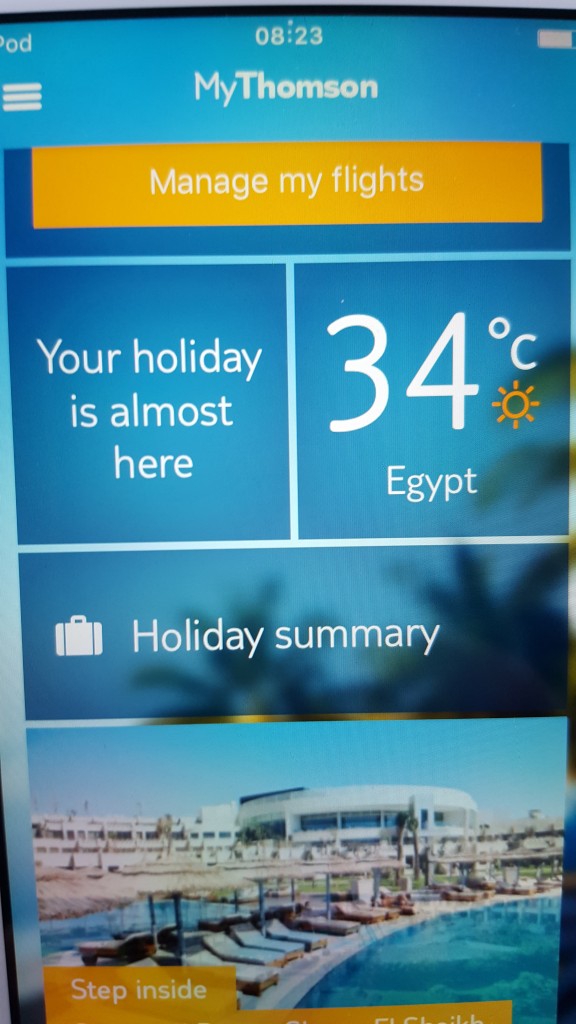 We were totally unaware of the news until we had gotten through security at Edinburgh airport where it was all over the airport TVs.  Not the ideal start to a holiday but at the time there was nothing malicious surrounding the news of the crash.  So time to relax and take the obligatory airport holiday drink photo!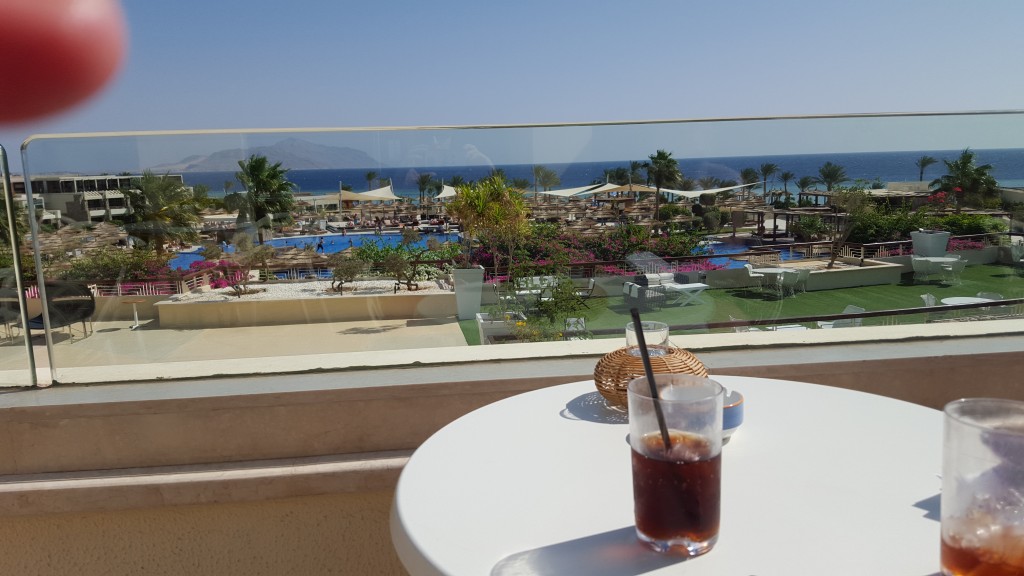 We booked a package holiday with Thomson's staying the Coral Sea Sensatori –Sharm el Sheik which is a 5 star all-inclusive resort, with its own section of private beach and jetty leading to a supervised snorkelling area.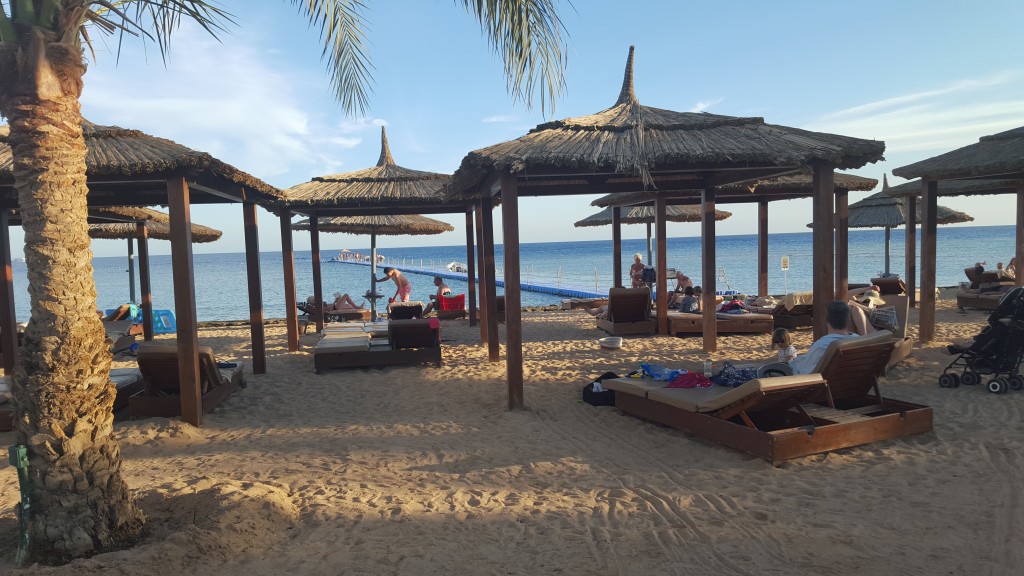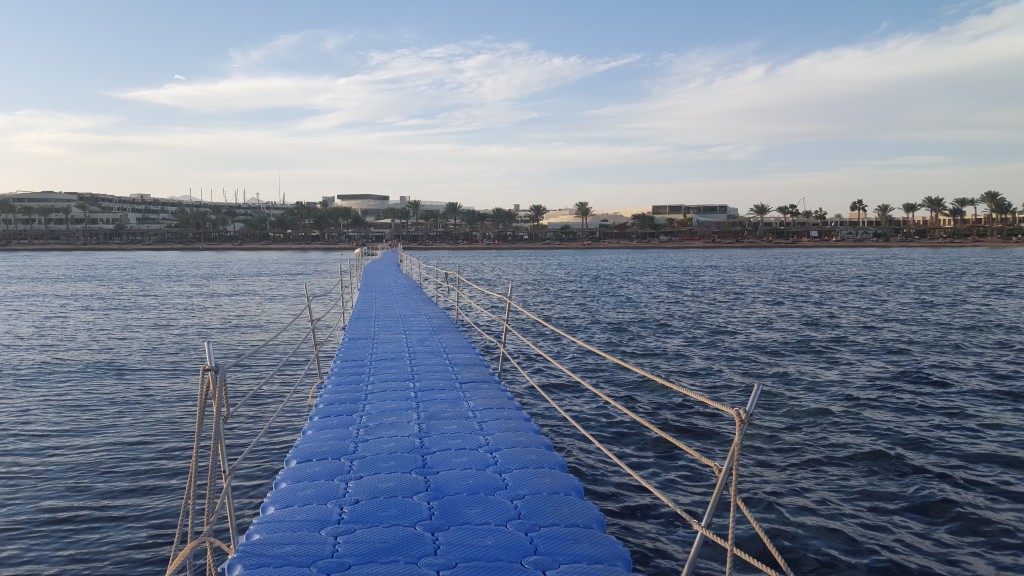 Most of the holiday was spent having a walk around the complex, and relaxing by the beach and pool during the day with the occasional activity.  The hotel offered a wide variety of activities although we only when in for the archery and free personal training sessions.  Great but brutal, after not being in a gym for six weeks before, luckily the hotel also had a spa facility where a much need massage was painfully and greatly received!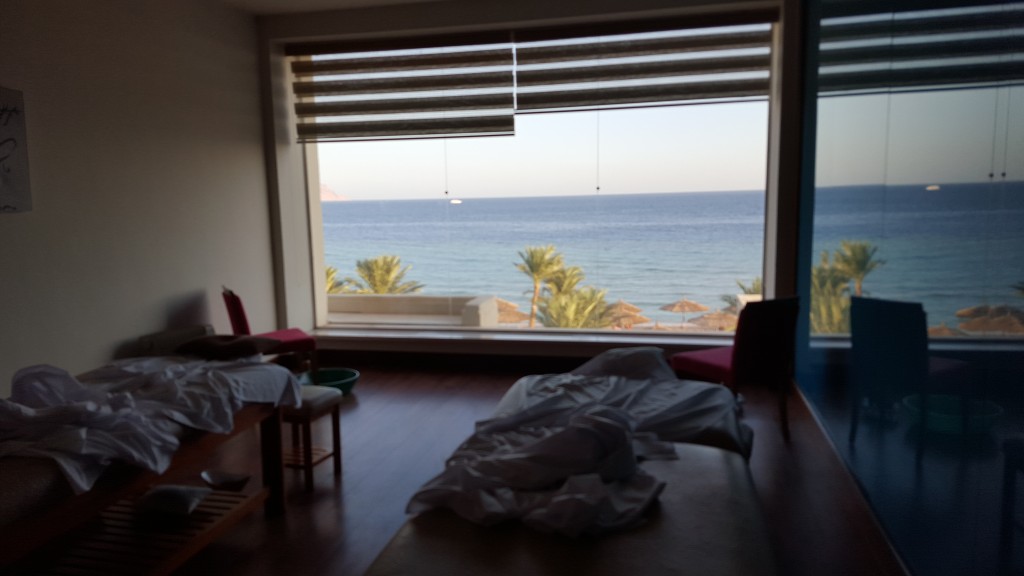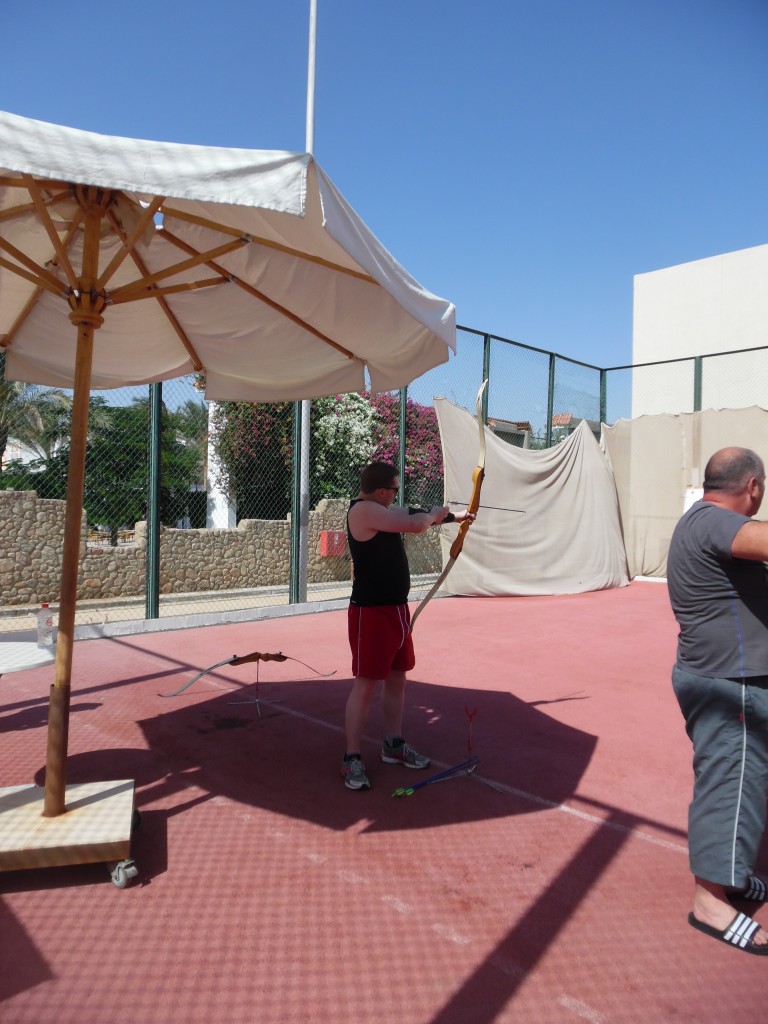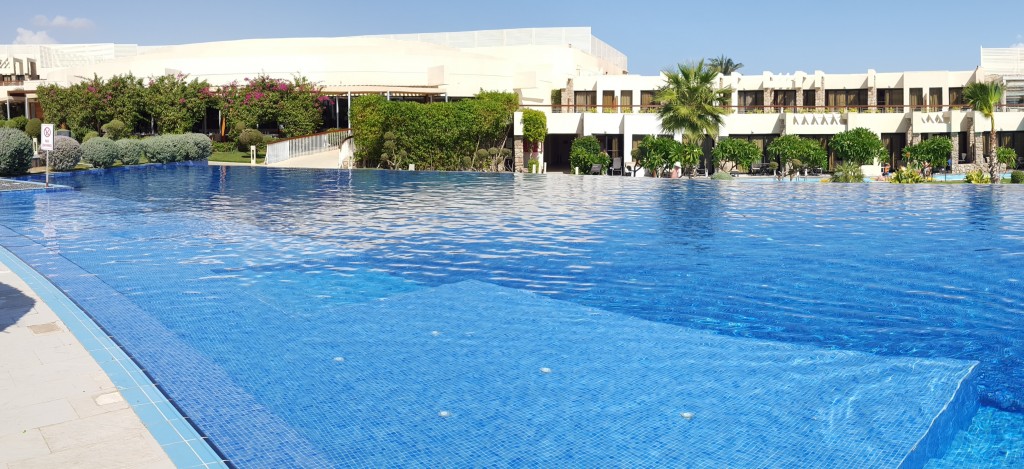 There were three main pools all looked lovely but were freezing!  So best to do some aqua aerobics!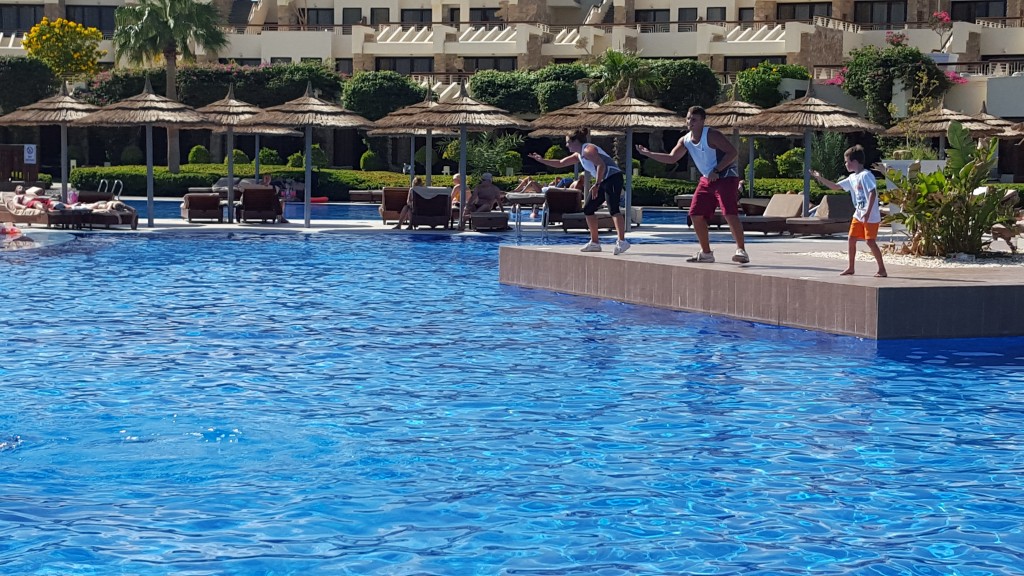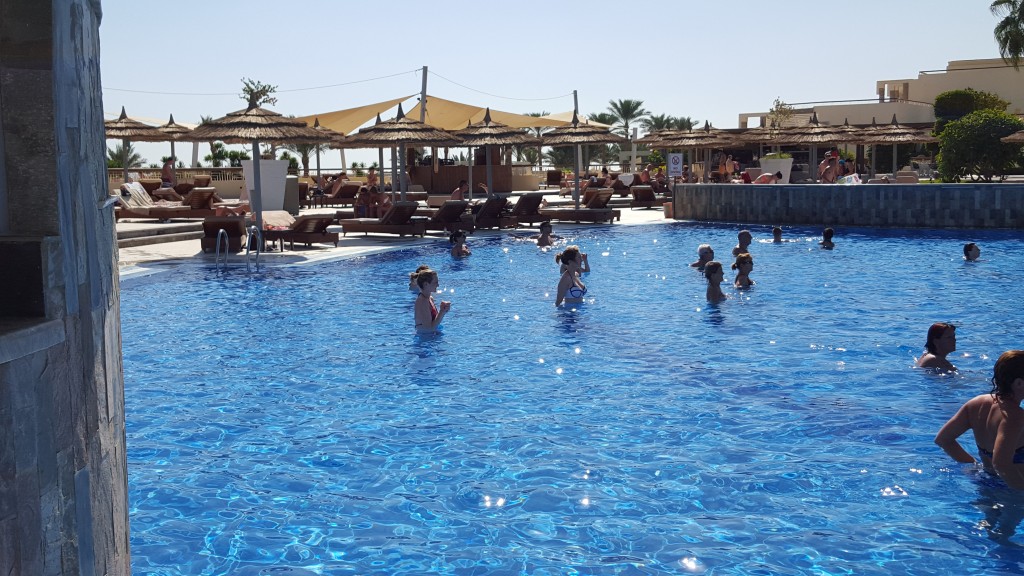 At night there was entertainment usually in the form of some sort of musical show in a purpose built hall, which was surprising good.  After this you could move onto the the piano bar to finish the evening.  There was a resident pianist and guitarist that played here, also at night the performers from the shows would do something, again all very good.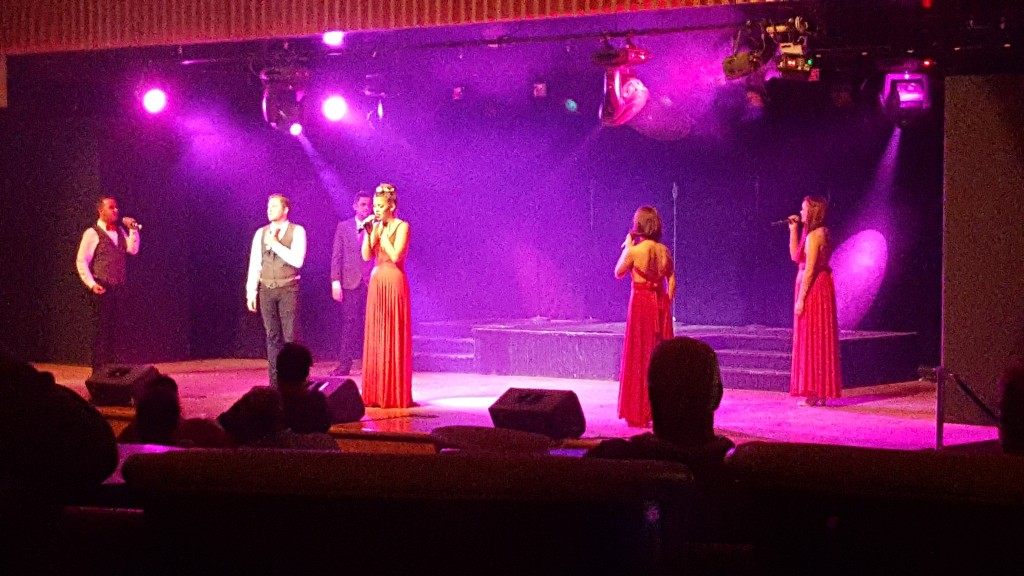 The main buffet restaurant was good but not amazing, The choice was fantastic and looked great but maybe be better if there was less choice and more emphasis on the quality.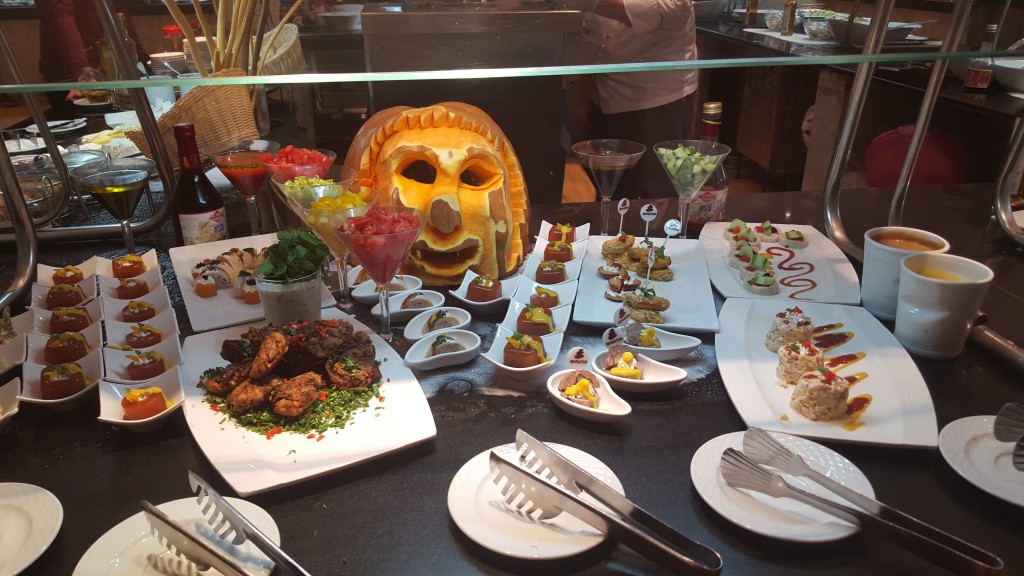 There were 3 a-la-carte restaurants that you could use as part of the all-inclusive, an American/Mexican, Egyptian and an Italian.  While some of the food could still be a hit or a miss, I quickly discovered that one thing that was always a hit, in either the American or Italian was steak.  Que eating steak every night for the rest of the holiday, what a hardship!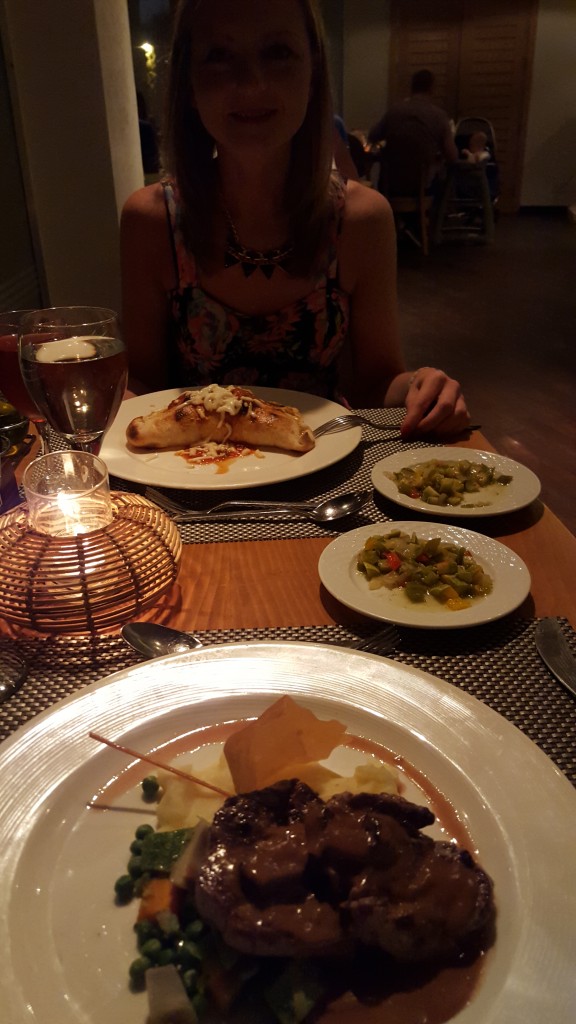 We went on a couple of trips to Soho Square and old Sharm market.  Soho square is very modern and to be honest we didn't like it that much, the attraction is that all the shops have fixed prices and the shop keepers don't try and persuade you into their shops.  You pay more for this and there is no haggling, it was fine but I much preferred old sharm market to this.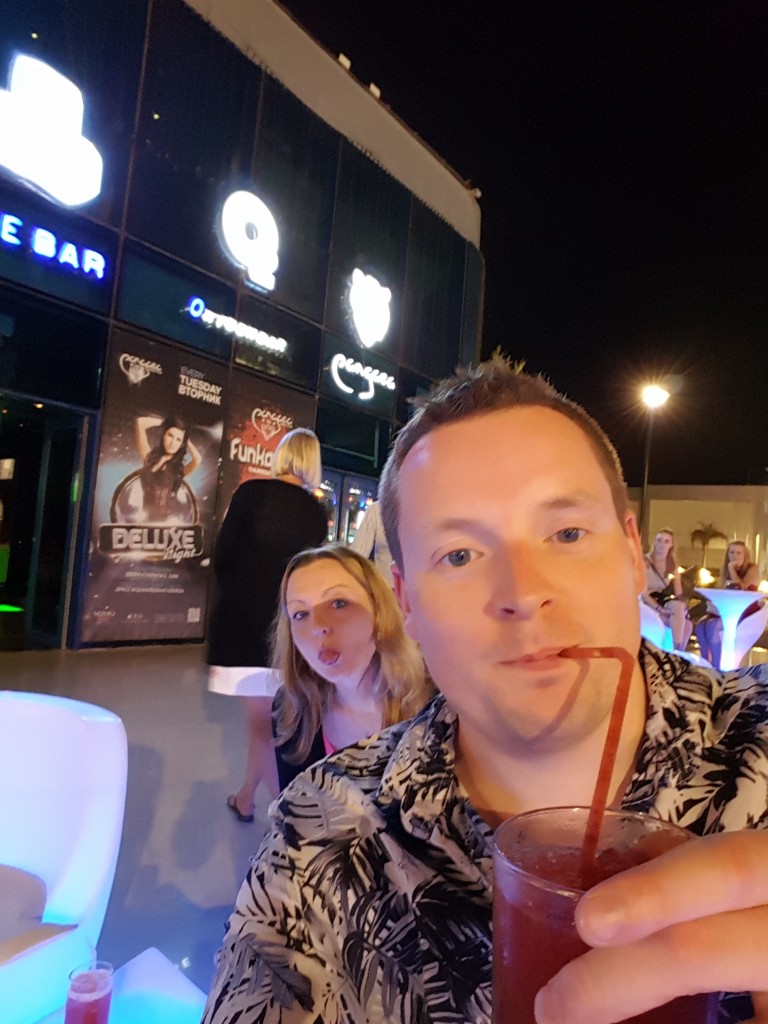 Old sharm market is totally different and all the shop keepers are out the front trying to get you to go in.  Never found them too intrusive and have to say enjoyed this much more than Soho square.  It had much more character and didn't feel as sterile.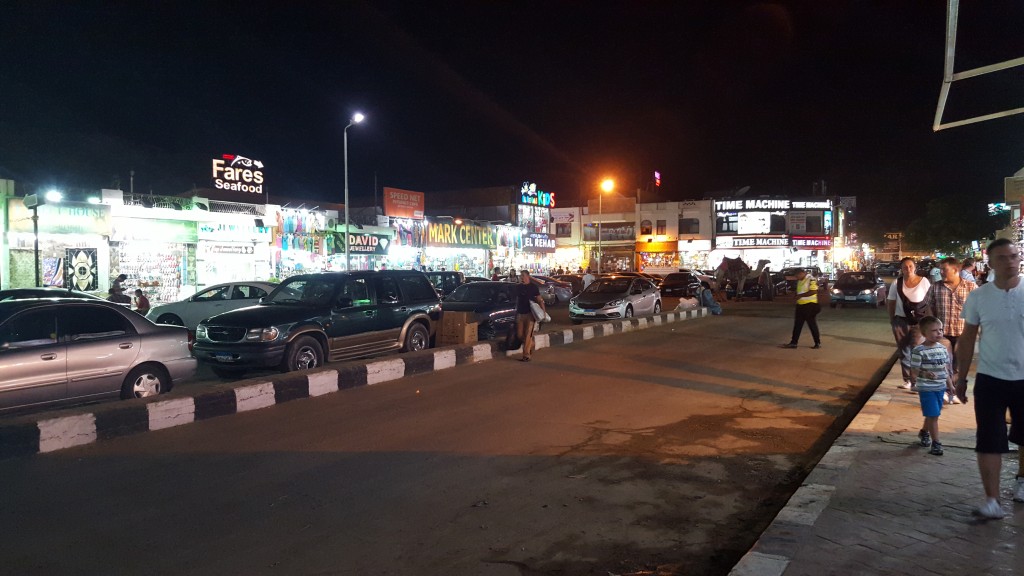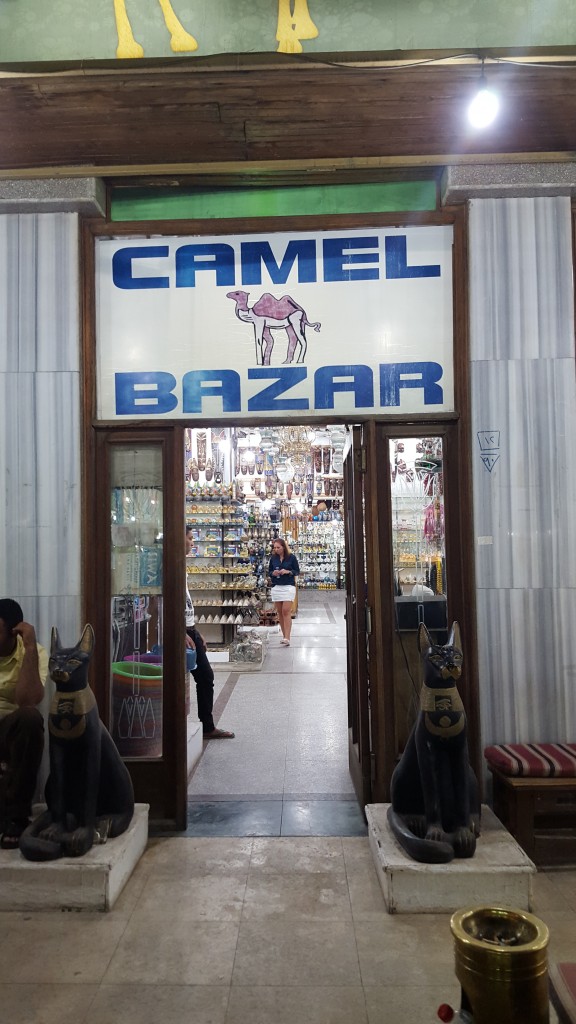 Three days before we were due to fly home is when the news broke that all flights to and from Sharm were cancelled due to security concerns about sharm airport.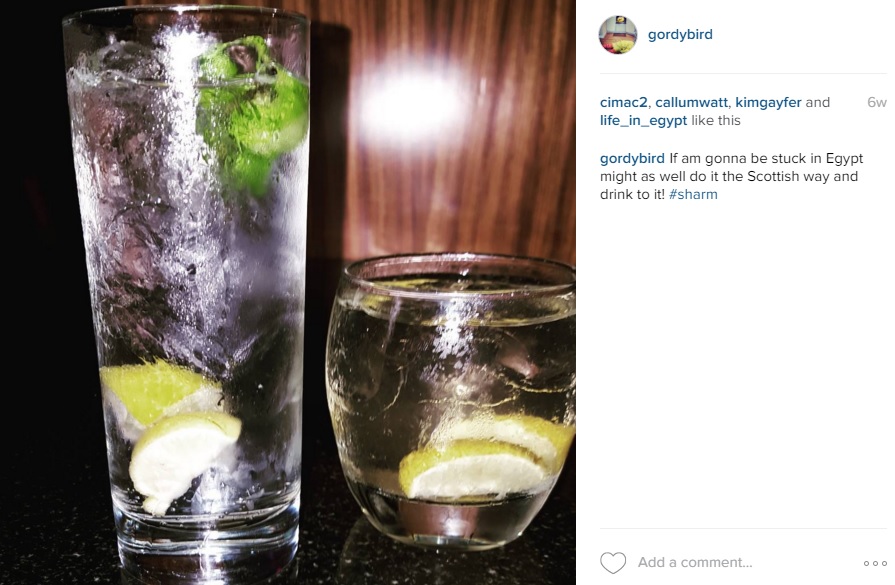 There was no panic or anything that we could see, the only real difference we noticed was the Thomson reps were never away from their office and there was always someone to speak to at all hours instead of the usual 8am-8pm hours.  Oh and an increase in the number of people going in and out the office.  The reps were great and made it clear from the start that any delays to our departure would be covered by Thomson and so to just treat it as we would any other day of the holiday.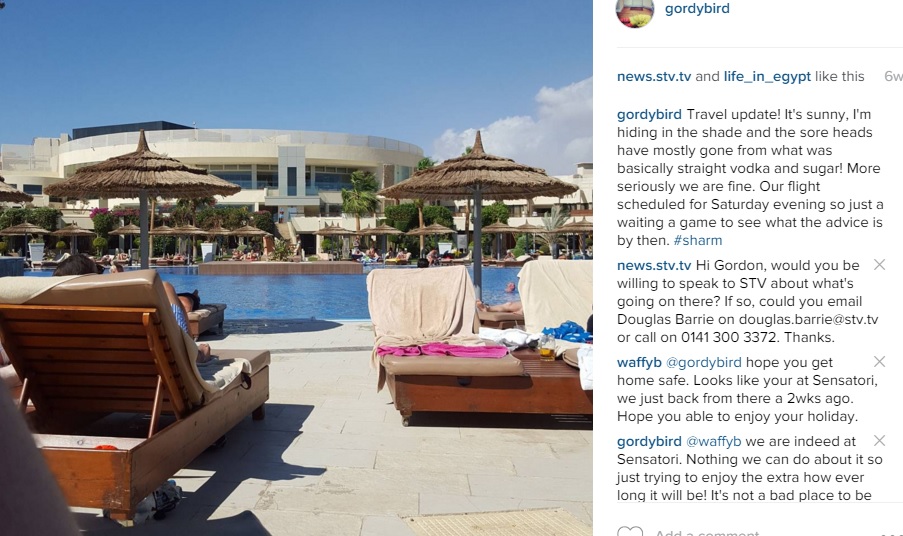 We didn't really worry about us as we felt we were not technically stuck until we had gone past what would have been our flight time.  Although I would be lying if the crazy part of my brain didn't go to "the OH MY GOD!  What if there is a plan to take multiple planes down and attack the resort!"  But that was quickly pushed aside by the sensible and logical part of my brain, also it is something that you have absolutely no control of whatsoever, so all worrying is going to do is make you have a miserable time.  Might as well enjoy the extra time off work.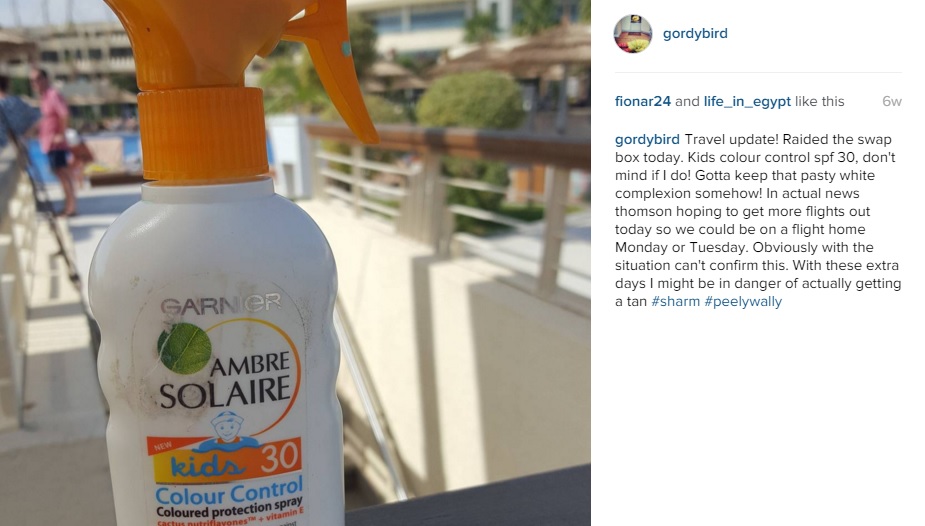 It also turns out if you tweet pictures when you're stuck abroad then journalists from all over the world will want to speak to you!  Almost immediately I was contact by people from the BBC, ITV, STV, Daily Mail, CNN and a whole host of others.  This gave a pretty interesting insight to the media I have to say.  Most lost interest as soon as I mentioned that there was no panic and we were still a day or two away from actually being stuck/delayed.  Clearly wanting a story to make headlines about how it was all so awful. For us it really wasn't or for anyone else we spoke to. Everyone just seemed to be of the attitude that we can't do anything about it, so enjoy it!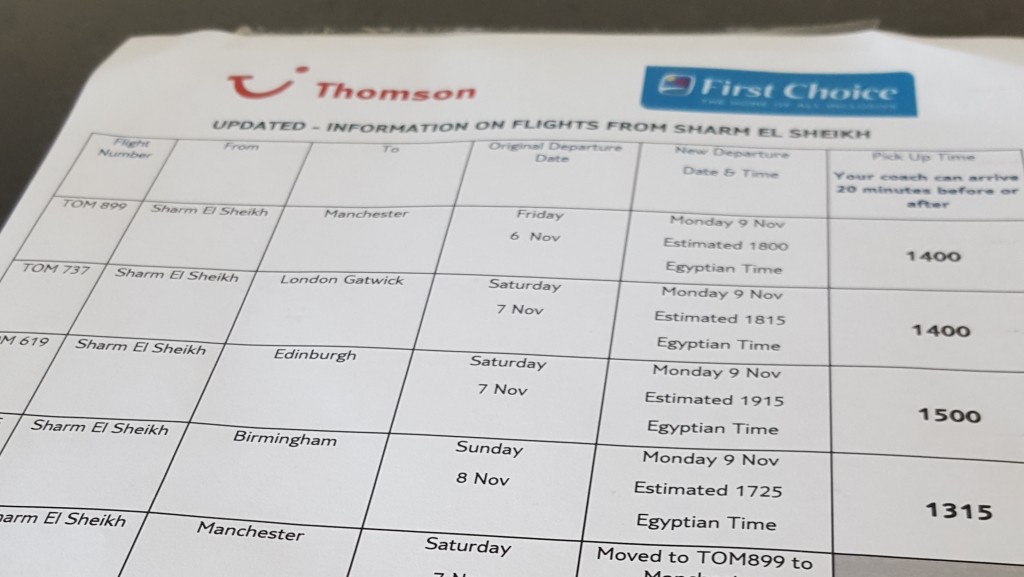 Conformation of our flight home!!  Two extra days at the Red Sea…so long as it didn't get delayed by the morning…
We were told all about the special luggage arrangements and to be packed by 12 the next day.  Basically only put things in your hand luggage that you needed as all hold luggage would be flown back seperatly to the UK and it should be up to 10 days before we would get it back but that they could not say how long it would actually take.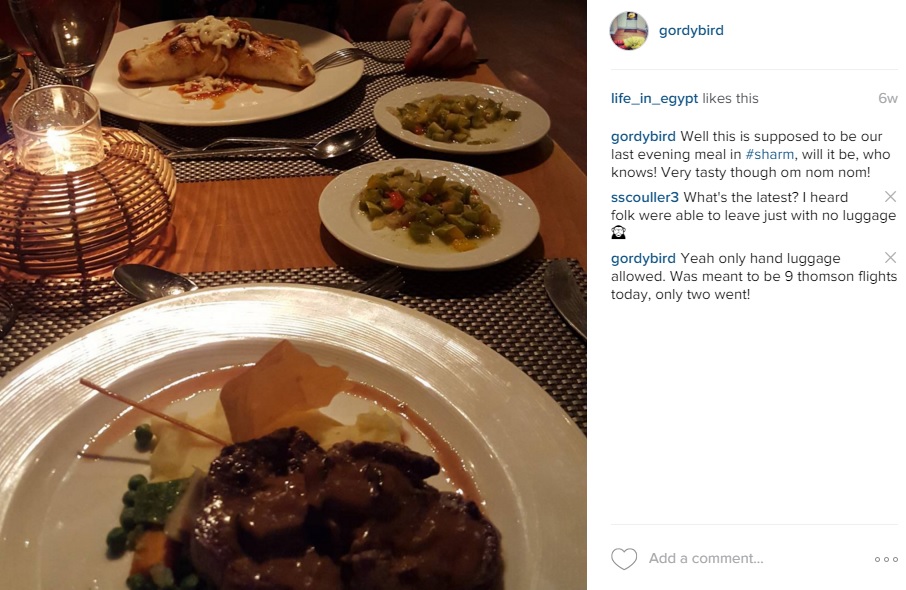 What ended up being our last meal…steak again, life was hard being stuck in a 5 star resort.
The next day came and pretty much everything we had went into the hold bag and only essentials like phone, phone charger, headphones, wallet, passport and some snacks went into the hold luggage.  A nice man came and collected our bags and took them to the front of the hotel for us and the bus arrived perfectly on time, we got on, given a talk about the extra security and apologies for what had happened and any inconvenience and that we would be presented with a letter from the airline on landing back in the UK that we would need for any insurance claims made for the delay and we were off!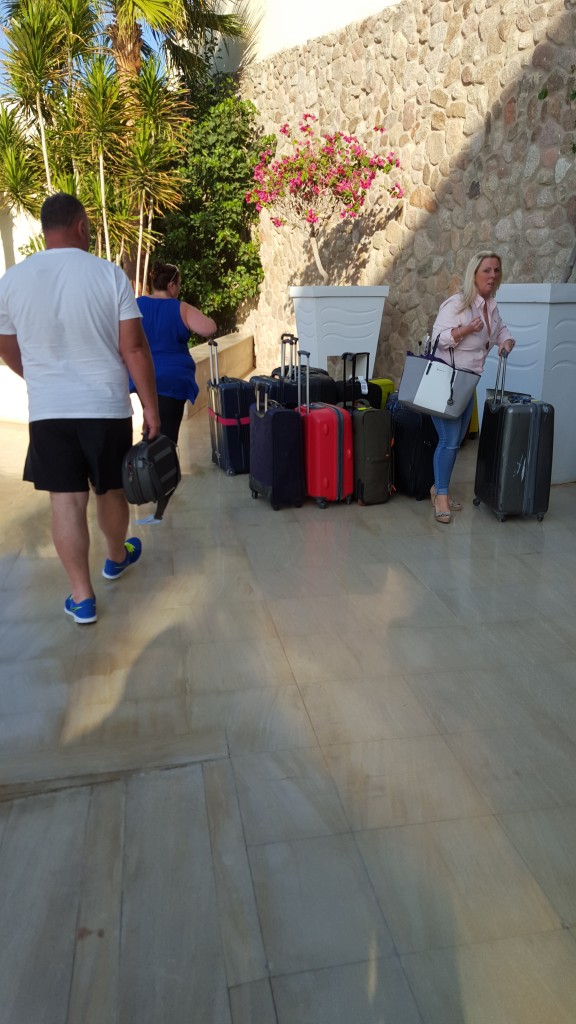 Would this be the last time we saw our luggage?  Or would it be a nice present in time for Christmas?  Most people thought one of these two the most likely scenario.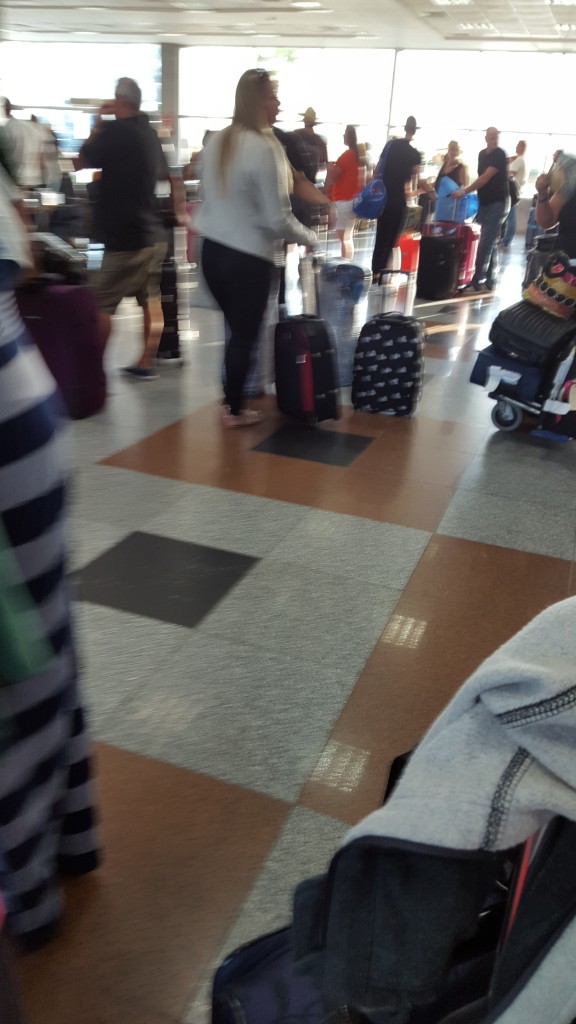 Before entering the airport carpark the bus was stopped and checked over by security and then we were dropped off at the terminal.  All our bags were scanned and we were patted down, regardless of if you set of the metal detectors, then onto the bag drop and then through passport control.  With all that had been happening you would think that you wouldn't see the passport control officer smoking right under the no smoking sign, but hey what are rules for…
When going to the plane they bused you from the terminal and walking up the steps you could see what looked like crew from the plane standing at each end looking it up and down, making sure no-one that shouldn't be near it was.  When on they told us there was extra crew including an extra Captain and flight engineer they also went through the whole story from when they had left the UK and been diverted to stay in Cyprus util being given clearance to come pick us up.  They let us know that since landing in Egypt there were at least two crew members looking over the plane the whole time and that all crew had been over the plane and checked everything at least twice.
Unlike the usual announcement of "if you see anything you think looks suspicious" etc, the announcement was everything on this plane is exactly where it should be so don't worry!
And that was us!  Take off and a rather bumpy ride home to add to any nerves, the extra Captin spend the whole time in speaking to people, putting them at ease etc, which was certainly a great thing to do, especially with the turbulence! And then finally we got to see this…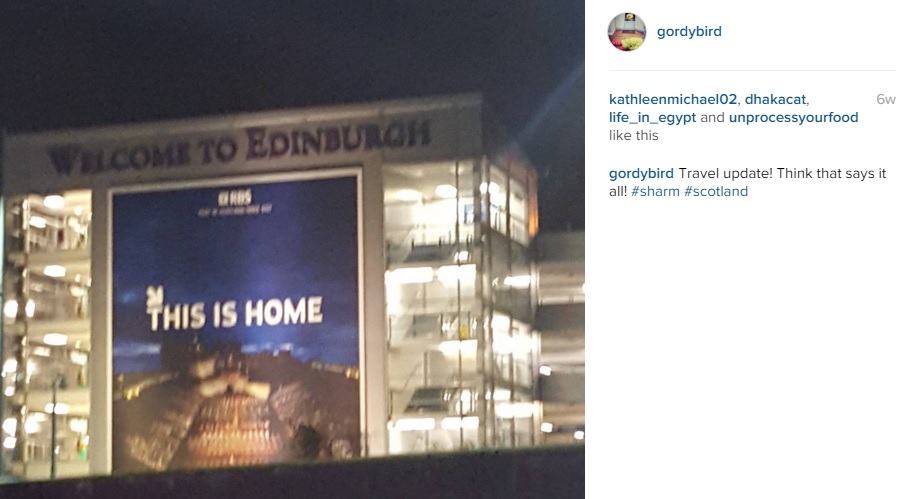 And people appeared happy to land.