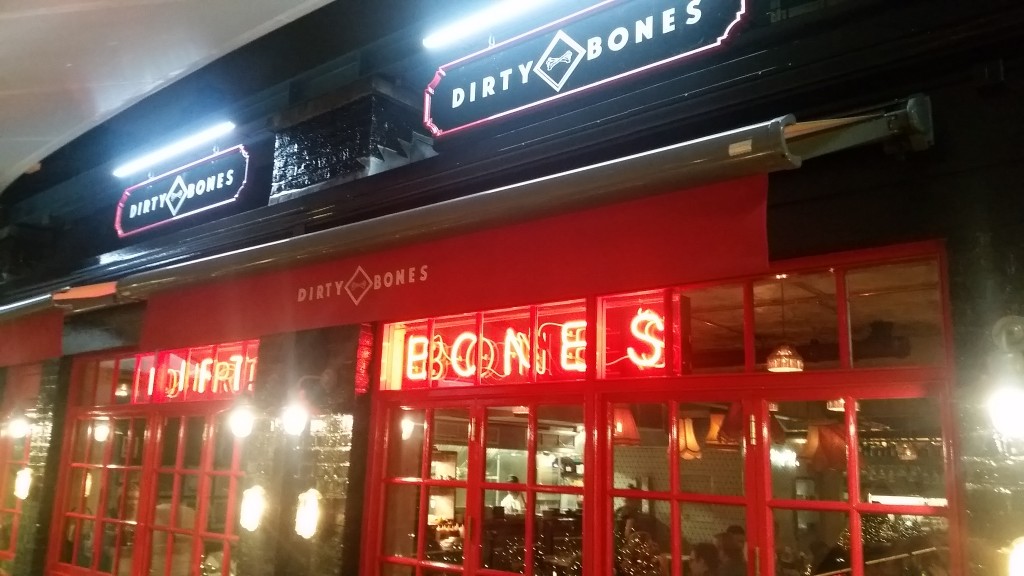 Hankering for some naughty food one evening in London, I headed to Dirty Bones just off Carnaby Street to fill my boots.  The restaurant can be found on the top floor of Kingly Court and on entry you are welcomed with a smile and the smell of amazing fried food.

After being seated as it was a Sunday a Bloody Mary was ordered, but this wasnt any old mary.  The Dirty Bones special comes with crushed Sour Cream Pringles round the rim.  Different but delicious!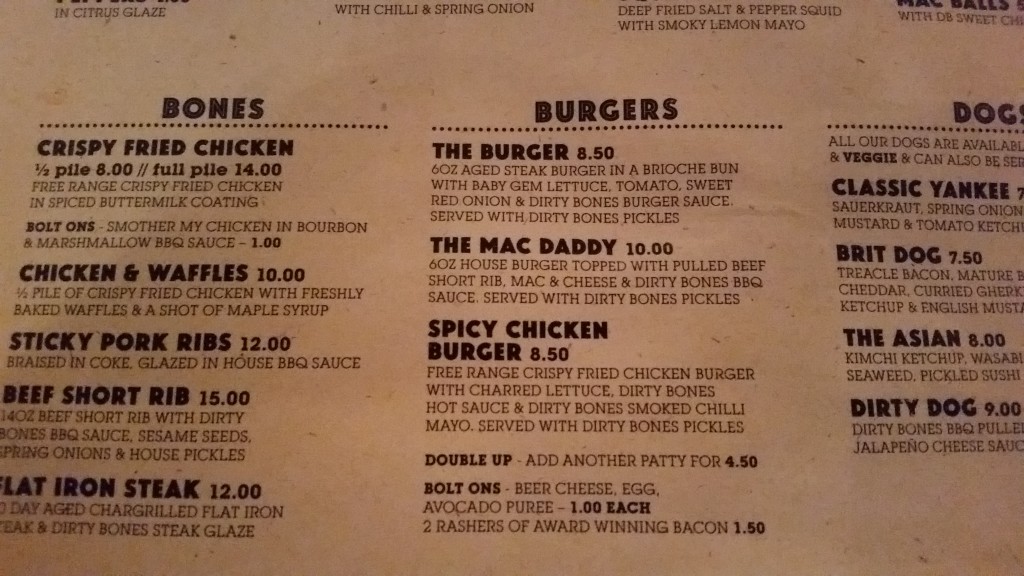 The food menu was a joy to behold.  Lots of naught treats to try and try did I.  The bowl of fried chicken is some of the best I have ever sampled, but my favourite had to be the Dirty Fries which came with chilli cheese, and BBQ sauce plus cactus salsa.  Yum!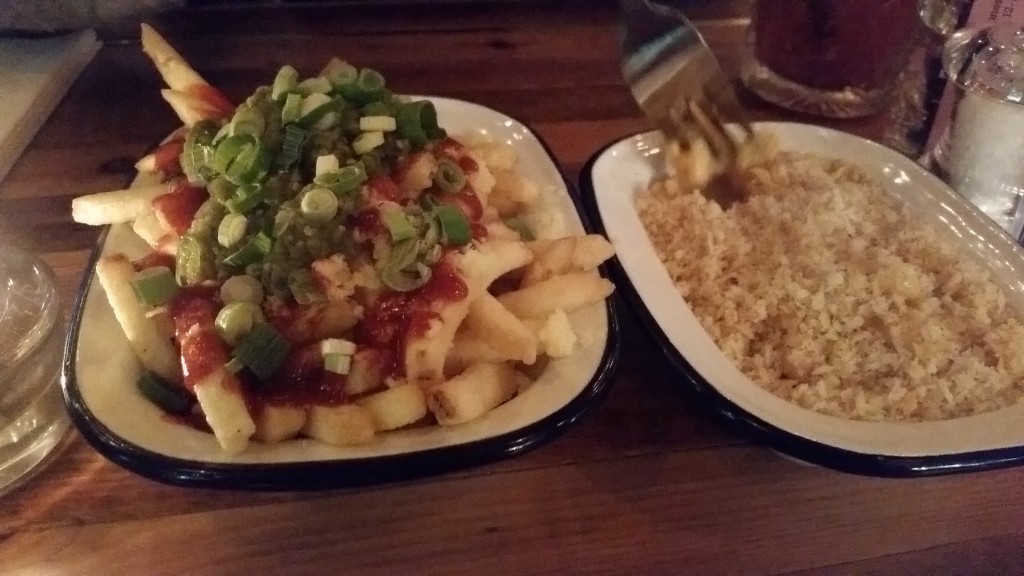 There is so much to choose from I actually had to stop myself from ordering a Mac n Cheese burger.  Everyone knows that I have a love for burgers and mac n cheese, so its given me another reason to come back to the restaurant and try it.  Check out some of the other naughty food that you could sample below.