It goes without saying that you can walk literally any corner in London, only to find something new and exciting each turn.
So with that in mind along with the fact we are very passionate about wine & spirits, Team Maketh have set out in a quest to find new & exciting bars around London. And so our tales begin, with a journey to the east side to Farringdon, below London's iconic Smithfield Market.
In our first encounter we come across the bar known as Oriole, an underground cabinet of curiosities. The cool new bar that is Oriole is put together by the team behind the award winning cocktail bar Nightjar.
Located in the heart of the capital's historic trading centre, Oriole's décor combines the glamour of a classic old-school 1940s nightclub with artistic and cultural references from the four corners of the earth. And to add to the fun of your evening, a prominent stage plays host to music performances through the night.
In the hope of finding a cocktail that stands out from the rest of the London bars, the team got mixing away to present us the most interesting of concoctions.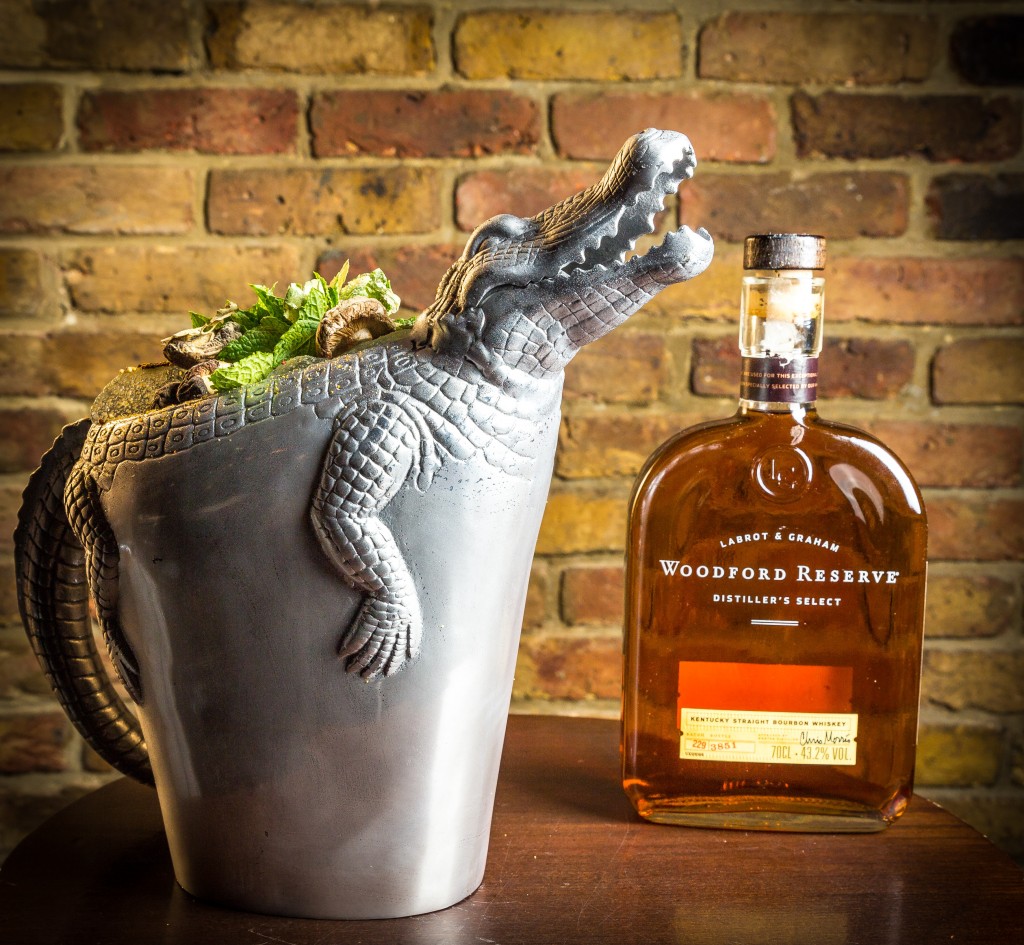 Through great inspiration and determination came back the creation known to Oriole as the Bayou cocktail, a very special blend infused with the legendary Woodford Reserve. With the Bayou, you truly get an incredible note of fresh fruits then to the palette, a warm oak flavour from the Woodford combined with the sharp & fiery hit of the grapefruit and pepper.
If this captures your imaginative taste buds, the recipe below is how you can create it too:
45ml Woodford Reserve
Alligator Pepper Infusion
10ml Absinthe Treacle
10ml Trompette de la Morte Syrup
60ml Grapefruit Juice
Oriole bar is here to stay, so why not pop down to Smithfield market and check it out yourself.