So the time has come for me to return to Hong Kong, for a photography project and a little sightseeing. But no long distance travel is ever the same, without some good accessories to go with you.
For a trip to Hong Kong city you need the type accessories that match the city traveller. With this in mind I tried out a few of the new accessories, which make up the new Hammond & Co collection. A brand within Debenhams; Hammond & Co is created by the notorious designer Patrick Grant, which brings a real sartorial element to your look and complementing your outfit with authority.
As this is Hong Kong we're talking about here, smarter shorts and a clean T-shirt will serve you well. I tried a suit approach in the humidity, but anything from a 2 piece onwards is a perspiration nightmare waiting to happen.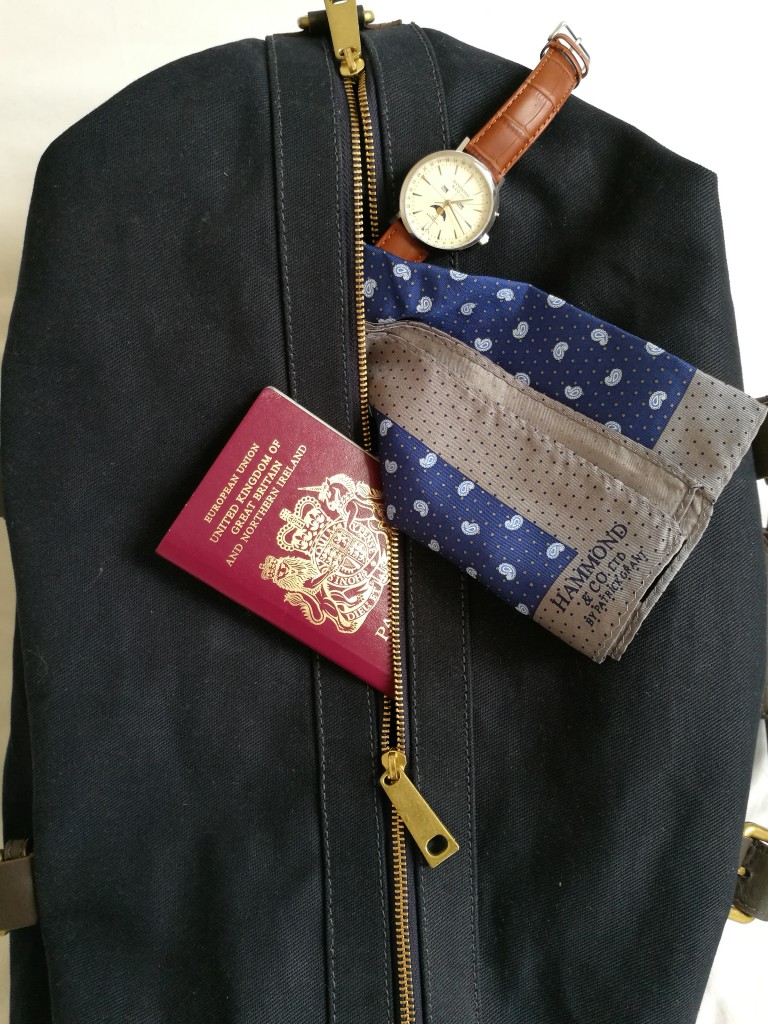 Three pieces that are essential for my travels:
Timepiece – With the difference in time from home, it's always handy to know where you are in the day. I like to keep my phone in local time, whilst having a timepiece run the time back home. I love the detail of the dial on the new Hammond Leather strap watch, along with the clean cut design of the frame. Then to add to its great look, the leather straps make it ideal for adding the finishing touch to your looks.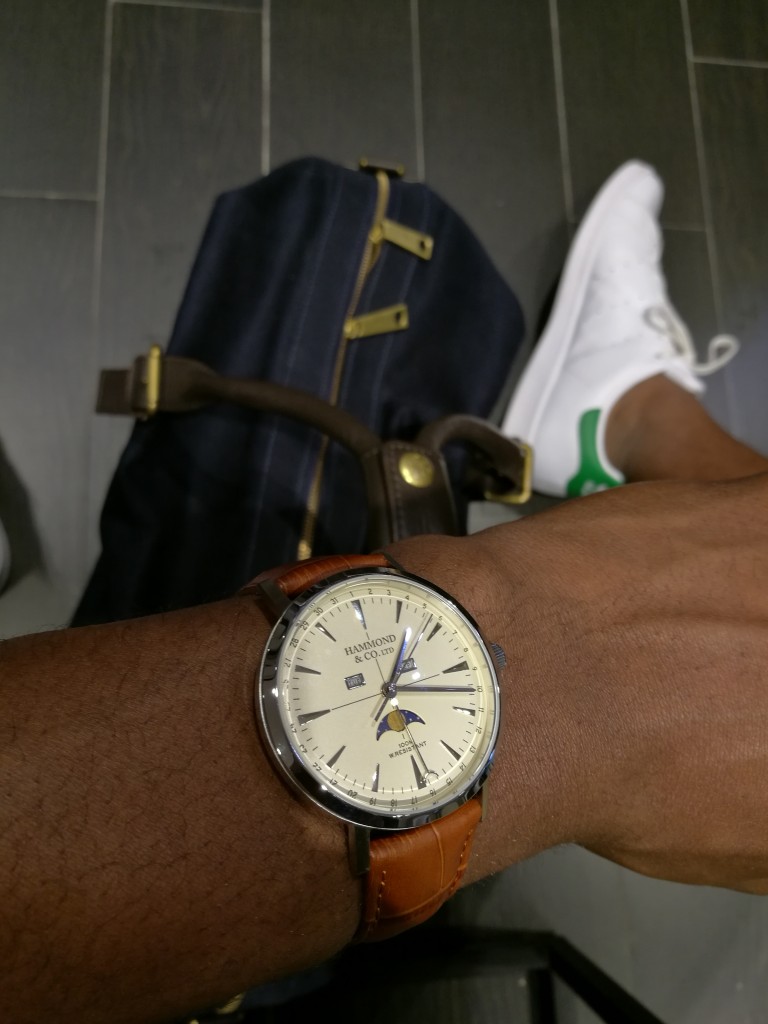 Holdall – There's so much to be done in the city, with very few hands to do them with. As I don't have a personal assistant (this time) by my side, the heavy burden of buying copious amounts of gadgets and tourism leaflets, is easily dealt with through the trusty Hammond & Co navy canvas holdall. Leather has generally been the option in the past, but different textures in your collection are always a bonus. The best bits about the canvas holdall; it's reasonable length and depth, to fit everything you need on the go, from your laptop, to your spare shirt (in the event the humidity gets you bad). On top of that, the interior of the bag is just what you need, with multiple internal pouches and zip pockets, to keep the valuables safe and secure.
Pocket Square – Several applications to one of these, but for me it's all about complimenting the evening wear.  The Hammond blue paisley pocket square is pure silk, which adds a beautiful premium visual to your formal look. Try complimenting this with a navy suit or just a blazer, to add a greater finishing touch to your look.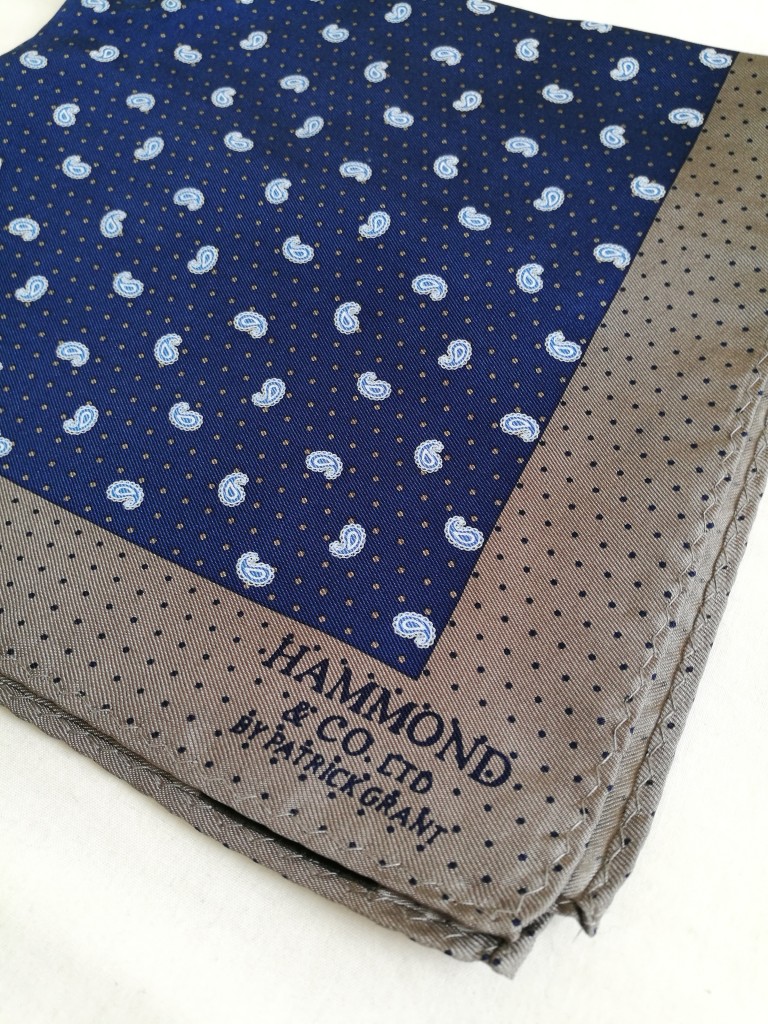 No matter where in the world you are, the right accessories are essential. So get out there, and make sure you accessorise yourself wisely.
If you're loving the Hammond & Co collection, why not check out the rest on Debenhams
#MatchMade