Once again another chapter in the bar diaries is here, going to a place quite close to my heart.
It's all about American whiskey right now, the nation are raving about whiskey and the spirits industry, are greatly focusing on it. So it only makes sense that I touch on it a little bit more, which brings us to our next destination at the punch room, located within the London Edition hotel.
The punch room is the kind of bar that boasts a real classic American vibe, presented humbly with a garnish of wood panelling and leather seats.
You may or may not be aware (hoping that you are), but American whiskey is big and growing faster than anyone can anticipate. But this is not a bad thing because American whiskey has a side to it, that's beautiful enough to make any moment a great one.
First thing you need to establish in American whiskey is as Craig David would say, "what's your flavour?"
Are you a laid back and mellow type of whiskey lover? A laid back and mellow flavour is what us whiskey lovers like to compare to being, more of a mellow and easy to drink, with sweet aromas and hints of grain and woodiness.
Are you more of full and spicy kind of drinker? This comes as no surprise as it's probably down to the fruit and butterscotch flavours you will pick up from every drop. Or perhaps it's the smoothness to the palette that comes from the toasted oak, cereal and dry citrus.
Does a big and bold flavour do the trick for you? To the palette Big & bold flavours are mature and robust, with intense flavours of butterscotch, woodiness, spices and fruit The result of all those flavours combined is a built up, big rounded finish.
Then next thing to think about, is what type of American whiskey is your favourite style:
Bourbon – Which you'll come to know is matured in new American charred oak barrels, which give the bourbon its rich hints of caramel, vanilla and toasted oak. A couple examples of a good bourbon whiskey would be the notorious Woodford reserve, which is one of my favourite whiskeys out there, as it's the classic that makes one hell of an old fashioned cocktail.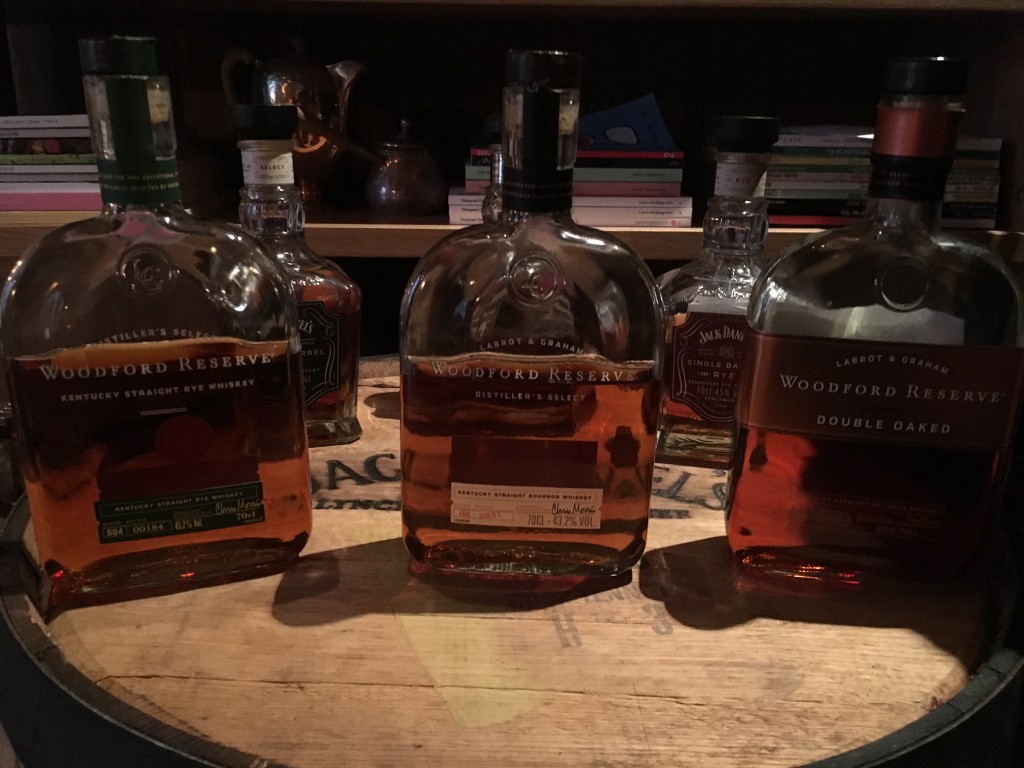 Tennessee – There is a process that the Tennessee undergoes, in order to make it as unique as it is. Through the additional blessing of charcoal mellowing, every drop of the Tennessee produces a smooth taste only a Tennessee whiskey can give you.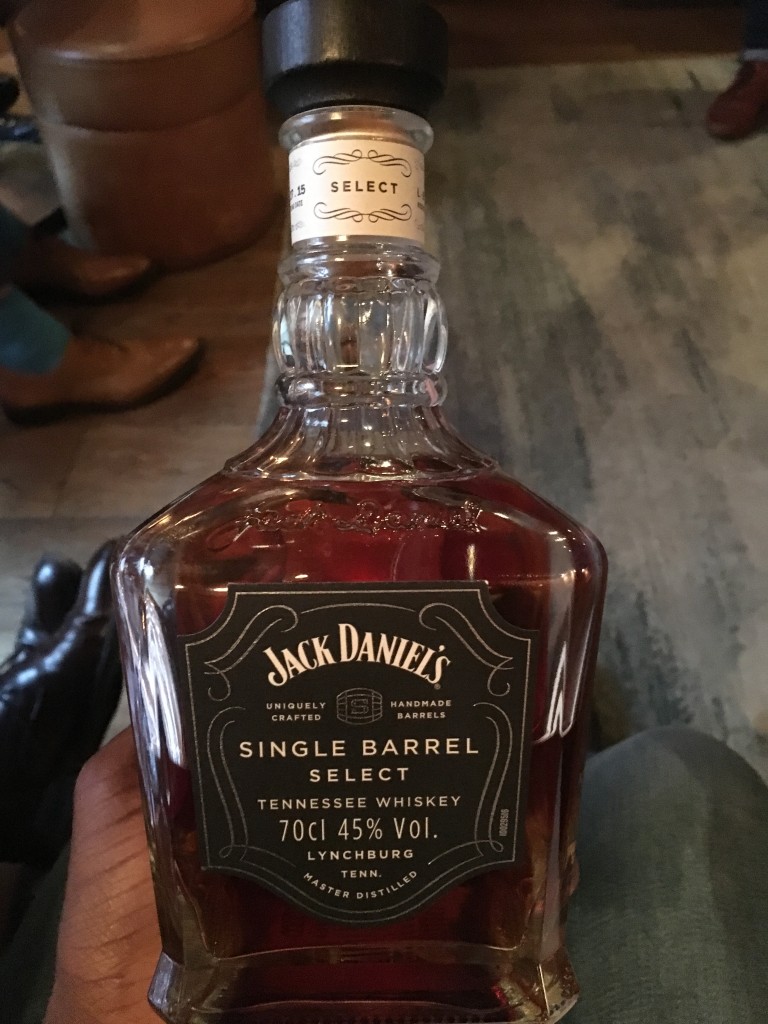 Rye – The rye….. Oh the rye. A few out there make it, but only a very small few out there make it well. To get the good rye whiskey combination, you first have to use 51% rye content, otherwise it doesn't quite fit the bill. Without the 51% rye going into the mix, you miss out on that impeccable full and spicy flavour.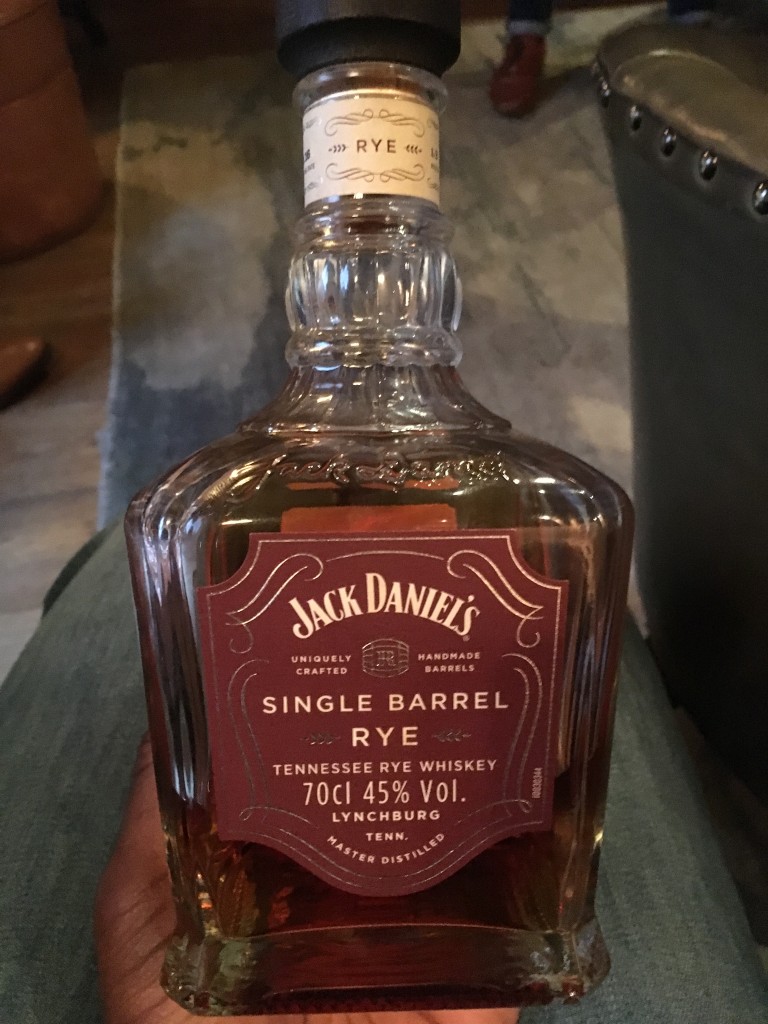 Thankfully at the time whilst sitting and soaking in the best American whiskey the world has to offer, I was fortunate enough to be one of the small few to taste the brand new Jack Daniels Rye.
That's right the notorious Tennessee whiskey masterminds, have been at work behind the scenes, bringing to you all an incredible warm and powerful flavour to the palette. No doubt you will find this in an airport nearby, but for now, find out more on Jack Daniels Rye here.
To learn more on the beauty that is American whiskey, check out the American Whiskey now.