Pepsi MAX has assembled a diverse mix of athletes to put an original stamp on the move for a truly genius feat that will excite and amaze football fans and players alike in the build-up to the UEFA Champions League Final. . Showcasing a dazzling array of skill and agility to score the most extreme goals, this unique contest brings the qualities behind the genius of a volley to the fore – speed, athleticism and ingenuity.
"Widely regarded as a mark of outstanding footballing talent, the volley has provided many jaw-dropping moments in the UEFA Champions League history from many of the sport's most legendary players," said Mauro Ribo, Pepsi Marketing Director, PepsiCo Western Europe.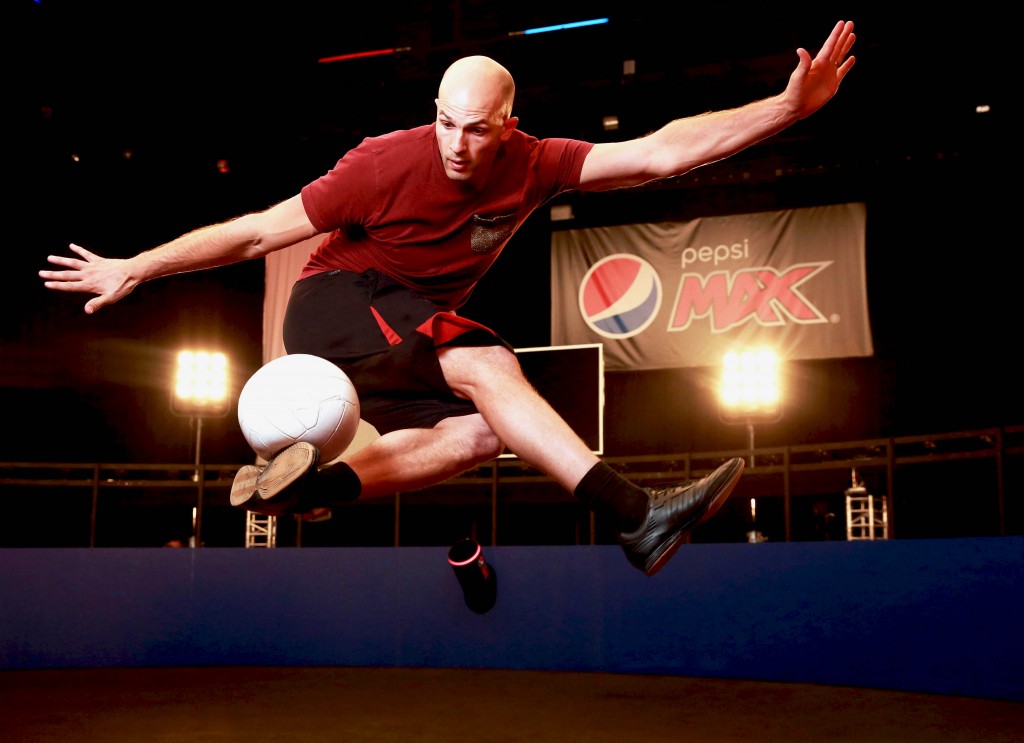 In anticipation of seeing some more epic volleys at this years UEFA, the Pepsi MAX players took tips from legendary volleys including:
Robin van Persie v Everton, December 10 2011 Similar to some of his jaw dropping play, van Persie's epic volley was a beauty
Danny Rose v Arsenal, April 14 2010 Rose went from an unknown player to a Spurs legend in an instant after scoring this volley
Alan Shearer v Everton, December 1 2002 Shearer's volley was so amazing it almost demolished the net
Wayne Rooney v Man City, February 12 2011 Gret players find ways to score great goals and Rooney is no exception
Wayne Rooney v Newcastle, April 24 2005 With perfect timing, precision and accuracy, it could be argued that Rooney tops the volley list!
Pepsi MAX will excite fans making the trip of a lifetime to Milan for the UEFA Champions League Final with a chance to experience the ultimate volley challenge. Supporters will be able to enter the Pepsi MAX Maximum Football arena (from Thursday 26th May – Sunday 29th May at Piazza Castello) to perform perfect volleys whilst being challenged by light, noise and environmental obstacles. The daring fans will then be able to share real-time or slow motion videos of their efforts on social networks with #maxfootball.
Those visiting the Pepsi MAX stand at the UEFA Champions League Festival will be able to enjoy the ultimate mixology experience at the 'Maximum Taste' bar where fans will be able to soak in the atmosphere whilst enjoying refreshing cocktails. The party continues in Milan's iconic Piazza del Duomo where Pepsi MAX brings fans memorable music performances, including the legendary DJ Benny Benassi.