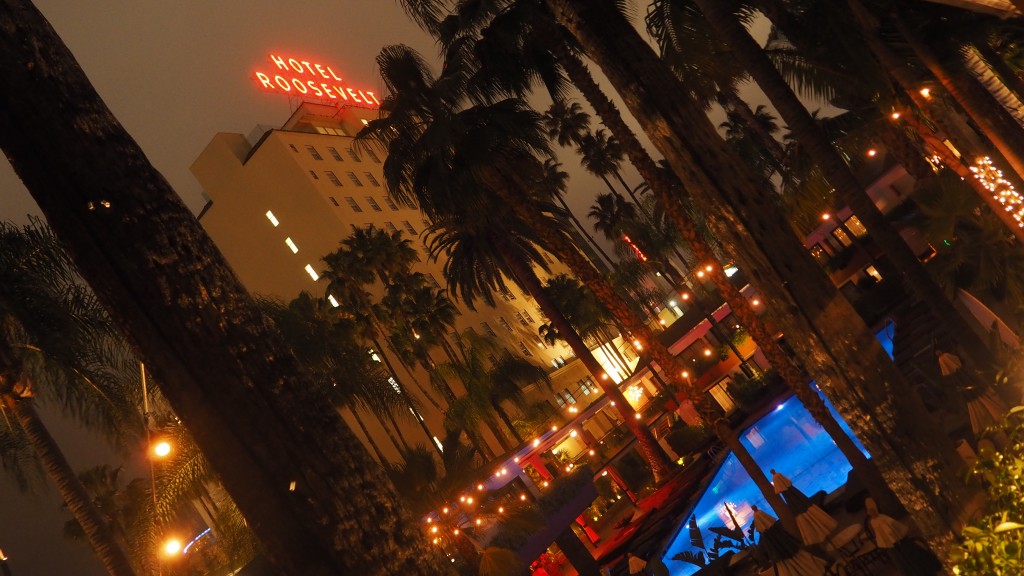 Just the very name of it, HOLLYWOOD, pulls on your imagination strings. The sun, the celebs, the money and fame in California draws millions of tourists every year.  So when in Hollywood where else would one want to stay but the elegant and fabulous Hollywood Roosevelt Hotel.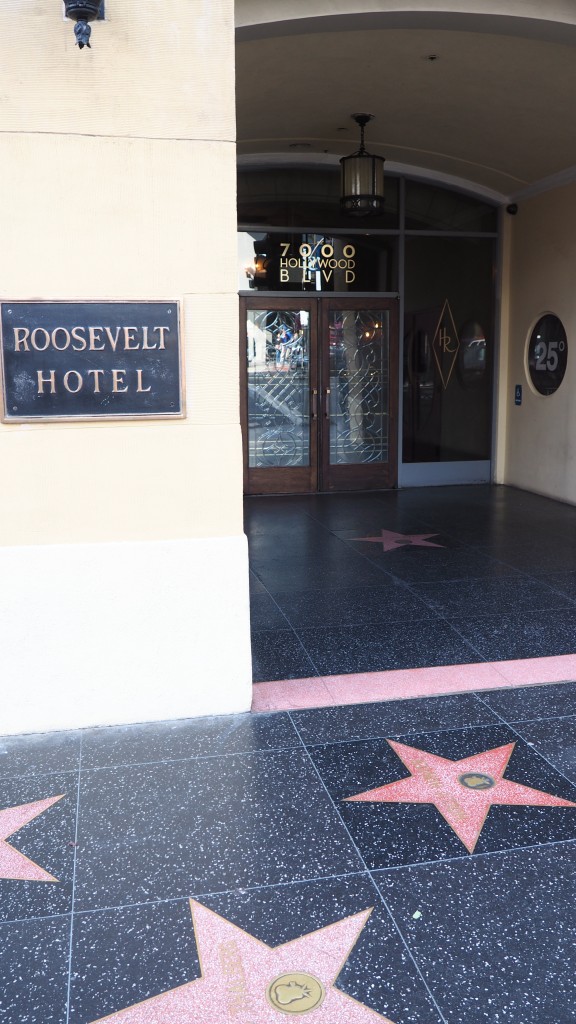 Slap bang on West Hollywood's walk of fame this iconic hotel has seen it all.  Legends from Marilyn Monroe, Charlie Chaplin, Clark Gable and Carole Lombard among others have stayed there over the years and now it was my turn.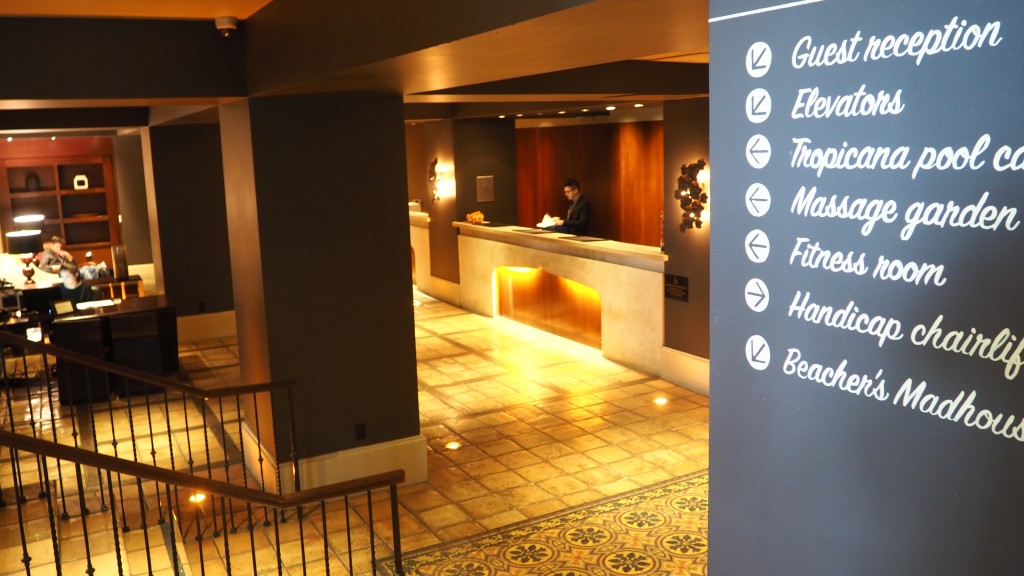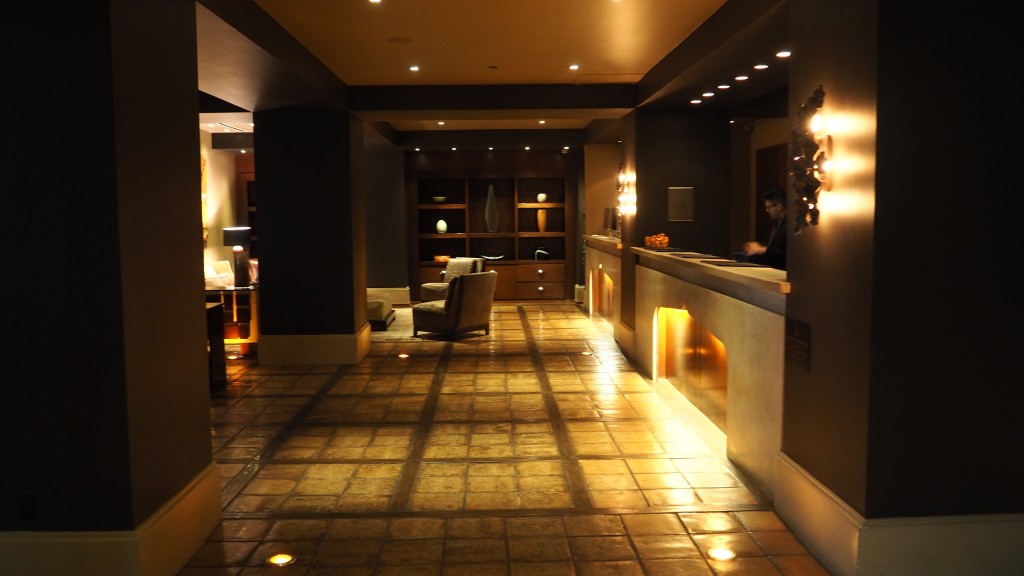 The reception and staff are really welcoming, and very helpful in getting you quickly to your room.  For me that was a pool side cabana, exciting!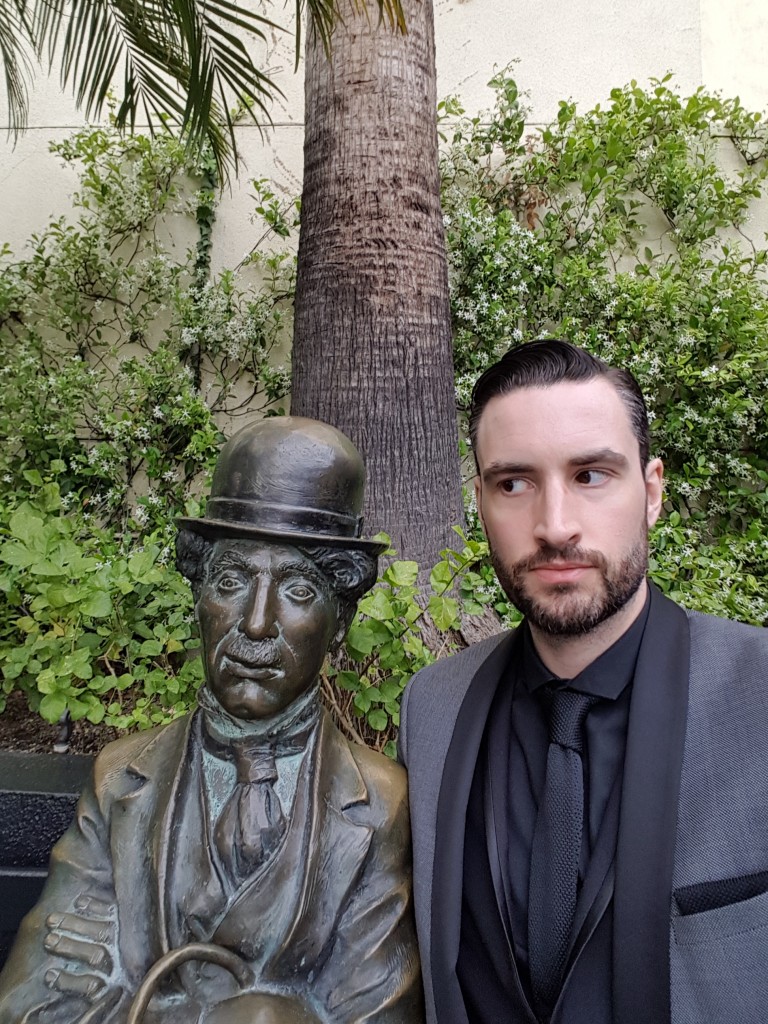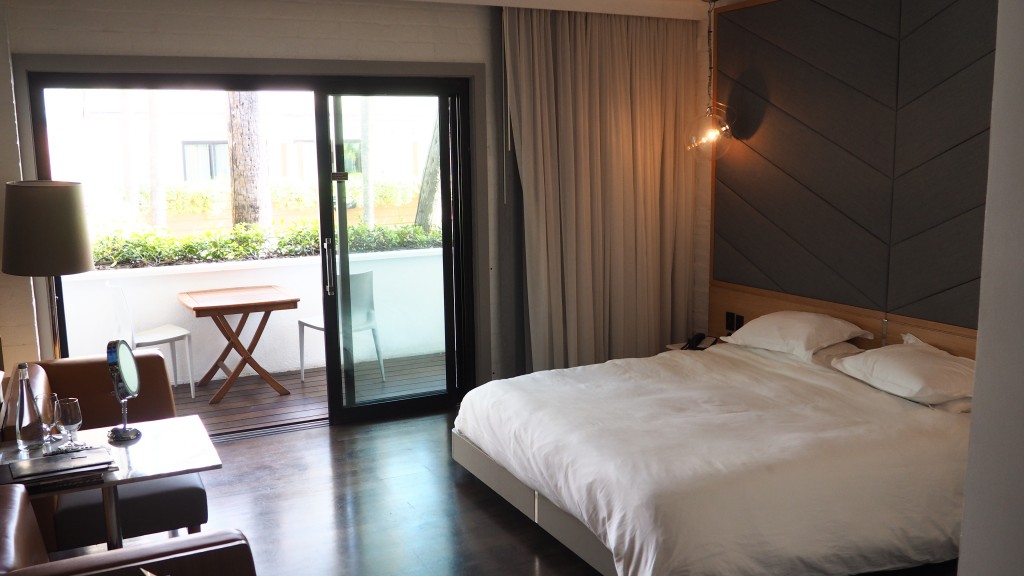 The room was a dream, with a king size luxury bed with white crisp sheets.  Looking onto a huge mirror and TV set up for those lazy morning snuggles in front of the box.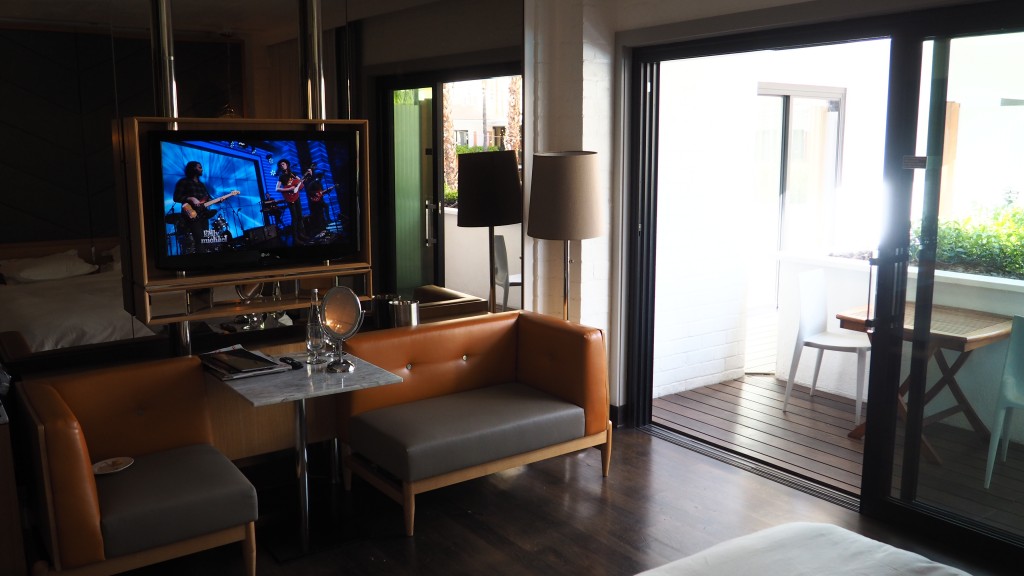 Moving outside to the terrace you have the most fantastic views of the pool and outdoor bar.  All day the sun shines directly into this sun trap and looking onto it you can just smell the beauty of Hollywood.
The swimming pool is one of my favourite places to be when on holiday.  Renowned artist David Hockney designed the pool as a central architectural masterpiece for the hotel, and its blissful to sit next to it all day.  However, as the hours pass the stomach needs filled and so I had to try the pool side treats from the Tropicana bar.  I tried everything from the breakfast burrito, banana bread, and pancakes to the chicken protein salad and burger n fries.
After all that food though, and the sun doesnt get pretty hot in LA so just remember to cover up.