In this edition of the bar diaries, we stray away from the luxuries and exotics of the bars we visit, to drive your taste buds into the art of making a specific cocktail.
The renowned mixologist at the White Lyan have created a limited edition Jack Daniel's sharing serve for their White Lyan menu, throughout September. They've aptly named it the 'Sour Plum Boilermaker', served in a 500ml bottle with two dimple mugs, this cocktail is perfect for sharing with your significant other, or that good friend who's always gone halves with you.
As you may or may not know, the boilermaker usually comes in either two forms. In America it can be a serving of beer with a chaser of whiskey on the side, or mixed into the beer. In the UK its half a pint of draught, blended with half a pint of brown ale, but we prefer it the American way. The bespoke serve heroes Jack Daniel's No.7 with a nice twist, but all you will need to try it out is the following: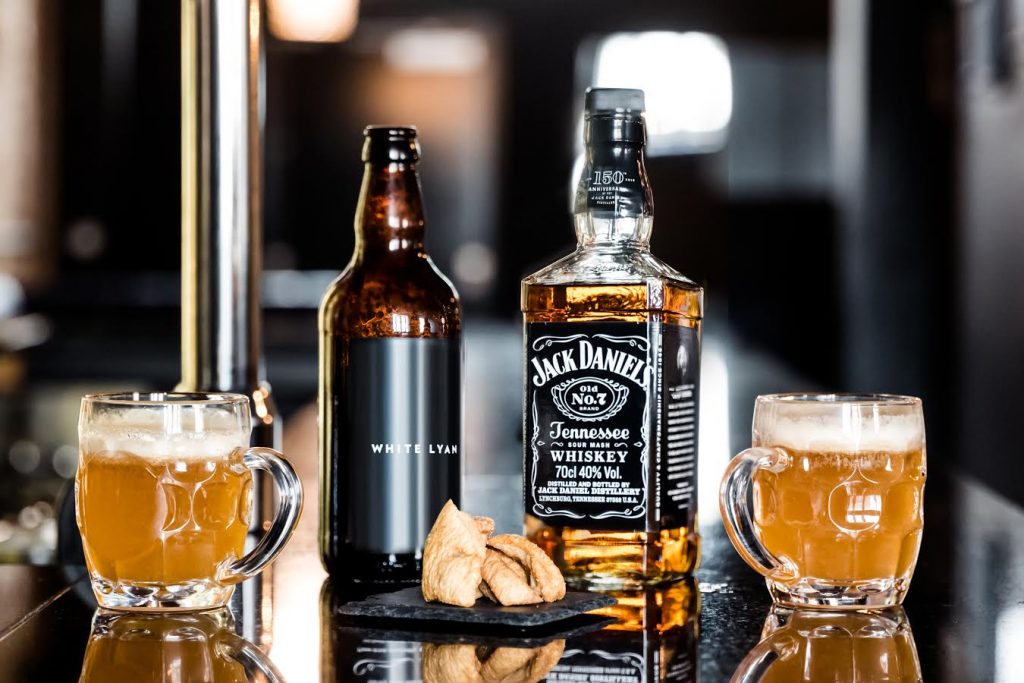 Sour Plum Boilermaker
50ml Jack Daniel's
10ml Malt Syrup*
40ml Plum syrup**
10ml lime juice
20ml Coriander seed tea***
120ml Soda Water
Keep all ingredients chilled, then add together in half pint mug and stir briefly to combine and give a nice frothy head!
*To 100g of barley malt extract add 100g boiling water and stir to dissolve, then chill.
**To 100g Mirabelle Plum jam add 100g Boiling water and stir to dissolve, pass through a sieve then chill.
*** to 2.5g Coriander seeds add 250ml Boiling water, leave for 5 minutes before straining and chilling.
Now you have created your very own Sour Plum boiler maker, sit back, relax, and let the flavours do the rest. Alternatively if you would much rather watch someone make you this killer cocktail for you, why not head down to the White Lyan, where their excellent & loving mixologists will take care of you.
Either Way enjoy folks!